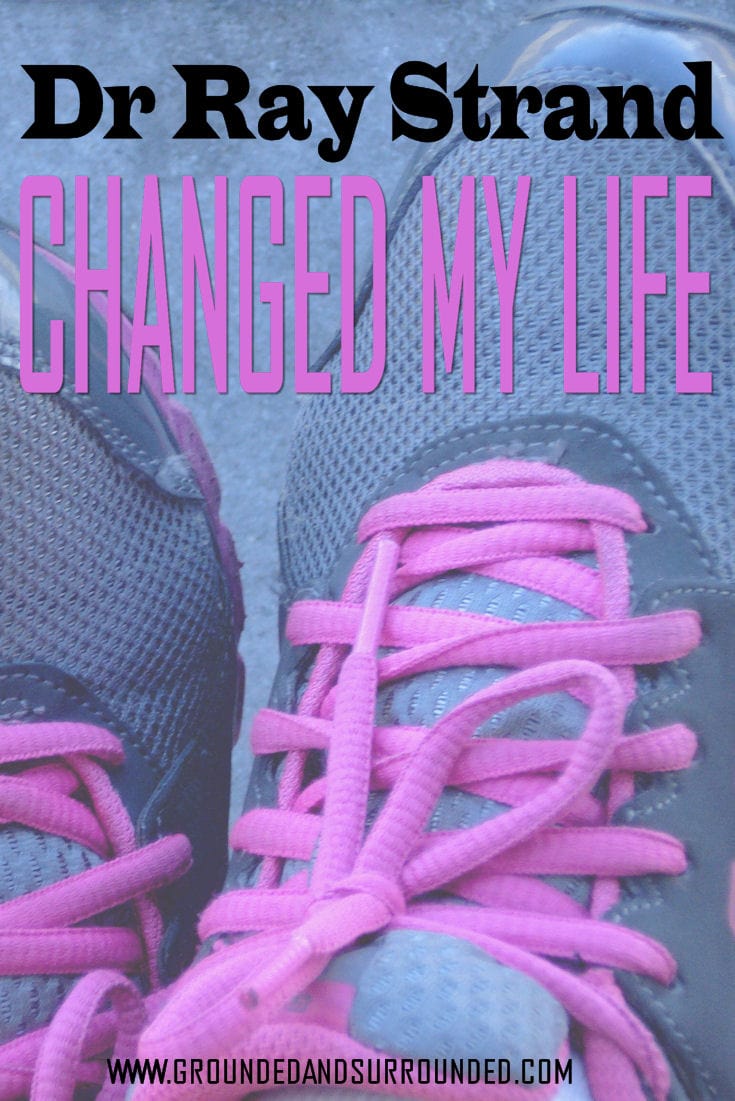 An Introduction to the Healthy for Life Program with Dr. Ray Strand
Sarah's dad, Dr. Ray Strand, and his Healthy for Life program have changed my life in so many ways! Since Sarah has been working alongside her dad since she was 17 and has extensive knowledge of his Healthy for Life Program, I asked her to write this week's "Countdown to 30" post. In this post she will share with you the foundational concepts of the program we are following, and give you links to further resources if you are interested in learning more. -Sammi
If we were able to show you a way to lose those cravings or that extra weight and keep it off permanently, would you be interested? What if we told you that you could accomplish this goal in such a way that you never go hungry, you feel great, you have more energy, and you begin losing weight with very little effort? Does it sound too good to be true?
We believe that Dr. Ray Strand's Healthy for Life Program is the answer for anyone trying to improve their health or lose weight.
The principles that Dr. Strand teaches in his program are not easy, but they are simple and they are doable. It has been Dr. Strand's experience that individuals who complete the Healthy for Life Program and incorporate the triad of healthy lifestyles that he recommends will have lifetime success over 80% of the time. This is certainly much better than the 2% success rates of diets, diet pills, and other weight loss programs.
Dr. Ray Strand's Healthy for Life Program has been involved in three separate clinical trials.
The last two clinical trials were IRB studies or done under the guidelines of the FDA. All the studies showed significant increase in insulin sensitivity of the participants. In fact, their insulin levels dropped an average of nearly 50%. As the insulin levels dropped, their blood pressure dropped, their cholesterol and triglyceride levels dropped, their blood sugars dropped, and they were able to lose an average of 13 to 15 pounds during the 12 week clinical trial.
As a physician, Dr. Strand is not only concerned about weight loss, but also the overall health of his patients. His program teaches healthy lifestyles that happen to have a side-effect of permanent weight loss.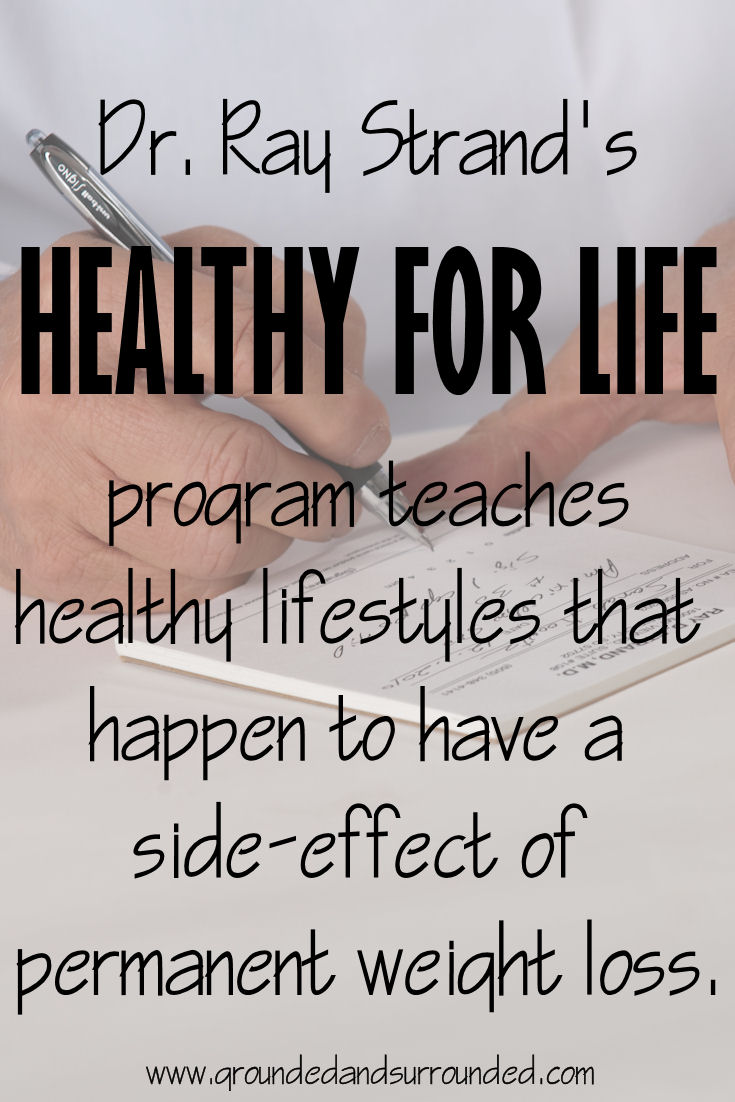 Let me be clear, you are never going to see the kind of results that we are talking about unless you commit at least 90 days to learning and implementing the Healthy for Life Program. Once those 90 days are complete, you will have the knowledge and understanding you need to achieve permanent results. But it doesn't stop there! The reason that people have had so much long-term success with the Healthy for Life Program is because they learn that they need to firmly establish these healthy lifestyles and continue them for the rest of their lives. You did not get where you are at in a week, and it is going to take more than a week to turn things around, but it is possible!
In the Healthy for Life Program you will learn that the root cause of both the obesity and diabetes epidemics is the result of the fact that we are not as sensitive to our insulin as we once were. The bottom line is this: our poor lifestyle choices make us less and less sensitive to our own insulin and cause us to tip over into this abnormal metabolic state referred to as the metabolic syndrome or pre-diabetes. Once a person becomes insulin resistant, they are just not able to lose weight. They hold on to fat like a sponge holds on to water. Even if they were able to lose some weight on a diet or diet program, they would quickly put the weight back on and more.
The medical literature show very clearly that eating a healthy diet that does not spike your blood sugar, combined with modest exercise, and nutritional supplementation all improve insulin sensitivity from a different mechanism.
Dr. Ray Strand refers to this as the Triad of Healthy Lifestyles.
By implementing all three aspects of the program at the same time, you give yourself the absolute best chance of improving insulin sensitivity enough to tip back into a normal metabolic state.
Recently, Dr. Strand added an optional fourth aspect to the Healthy for Life Program. He is now recommending Ariix's homeopathic drops called Slenderiix and Exceler8. These products have been shown to increase metabolism, decrease appetite, and improve insulin sensitivity. It actually accelerates this entire process so that you are able to lose weight even faster while you are still improving the underlying problem—insulin resistance. This approach to weight loss not only allows you to lose weight quickly and effectively, but also allows you to keep it off.
Weight loss is great; however, keeping it off is priceless.
If you are interested in learning more about Dr. Ray Strand's Healthy for Life Program, or the Ariix Slenderiiz drops, here are a few great online resources for you to check out!
Sammi and I are excited to share our own Healthy for Life experience with you through this blog, and are hopeful that our stories encourage and inspire you to make some changes in your own life.
Do you have any questions for Dr. Ray Strand or about his program? Ask them below!