We aren't going to lie, one of our favorite views to enjoy is a table full of vibrant, fresh summer food! That is why we are super excited to move from our "ENJOY the View" challenge directly into our "ENJOY the Flavor" challenge.
**If you aren't familiar with the #ETHANproject Summer Challenges for Moms, click here for all the details.**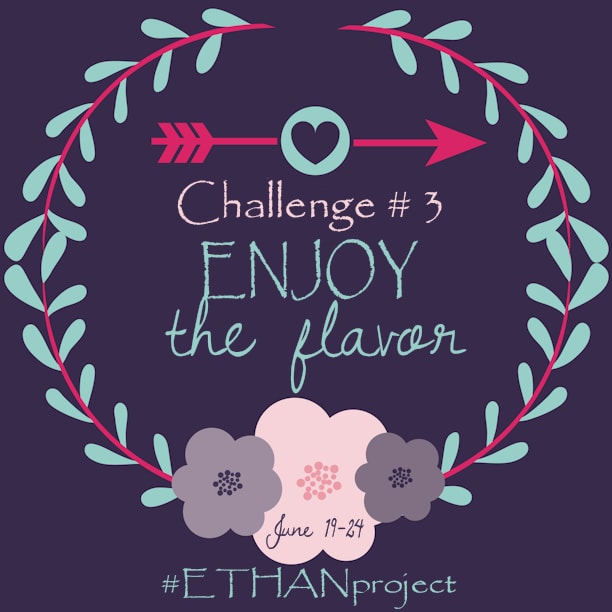 Summertime is the best time of year to enjoy new foods and inspiring flavors. Our gardens are starting to produce a bounty of healthy greens, the snap peas are flowering and the strawberries have already set their fruit.
Before we know it, we will be harvesting all sorts of delicious treats from our garden and purchasing what we can't grow from our local market. We love to find new ways to prepare healthy food for our families and we are in the process of raising four rambunctious food critics.
We want to start off by sharing the many flavors of Grounded & Surrounded with you. During the fall and winter months, we release a new recipe on our blog each week. Even though we are taking a break from publishing new recipes this summer (Except for our EXCLUSIVE Summer FULL of Salads program for our newsletter subscribers), that doesn't mean we aren't busy creating healthy snacks and satisfying meals for our families!
Here are some of the best flavors Grounded & Surrounded has to offer:
Be sure to pin this image to your "Summer Food" Pinterest board for easy reference all summer long!

Week 3: ENJOY the Flavor
We had so much fun completing this week's challenge with our children. We love food and we love sharing food with our kids.
This challenge was right up Sammi's alley (as she is our resident foodie). She planned a simple summertime snack for the kids and IT>>>WAS>>>>AMAZING!!!! Before we get to that, here are the details of the challenge: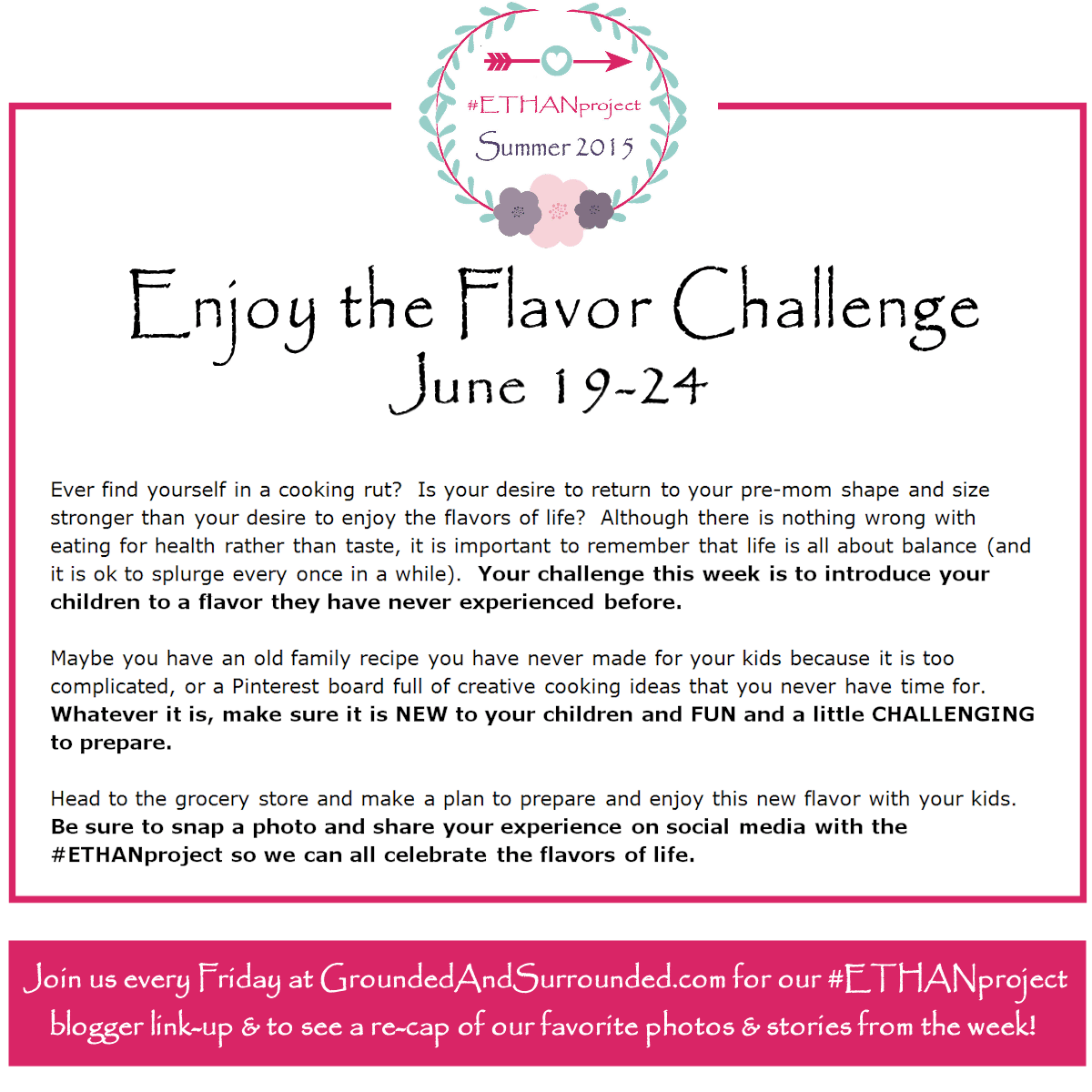 It is entirely up to you how you choose to complete the challenge. It is our hope that each challenge inspires your creativity and we love to hear your challenge stories!
Sammi & Sarah's Challenge 3 Story
Summertime = S'mores. Right?!? Who doesn't have childhood memories of making s'mores over an open flame (or indoors over a burner). Gooey, sweet and oh…so….satisfying!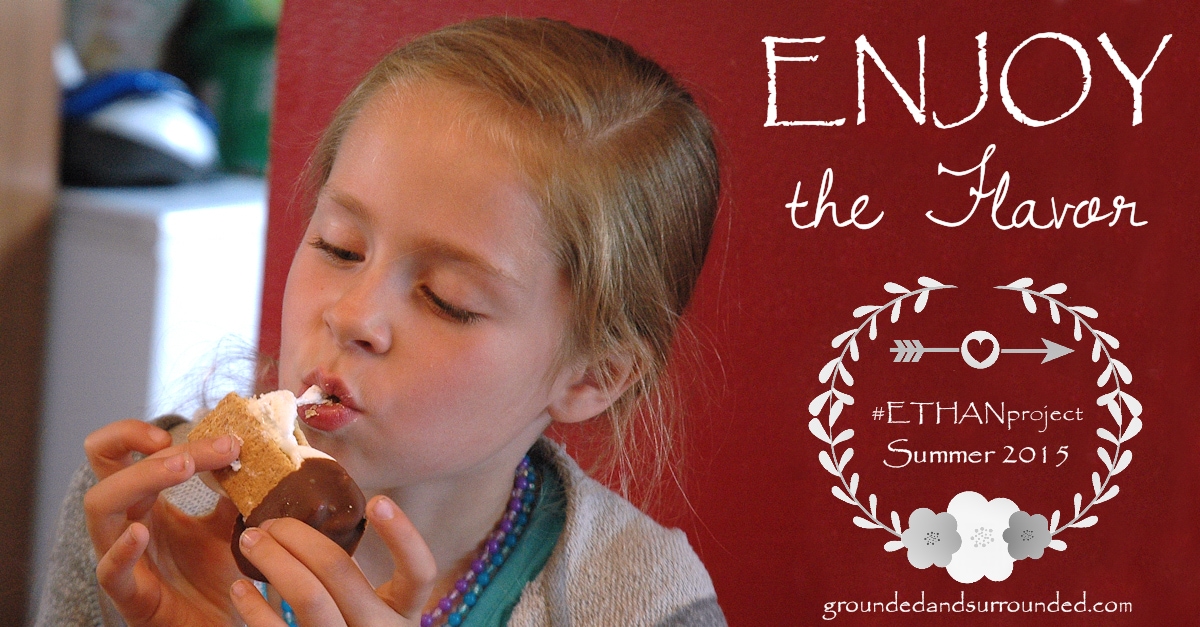 Sammi found this amazing FROZEN S'MORES recipe on Pinterest and just knew it was the perfect recipe for our "ENJOY the Flavor" challenge. It wasn't too complicated (which is important for us right now) and it was a unique spin on a classic summertime treat.
They turned out amazing and the kids had so much fun helping us make them. We even found some gluten free graham crackers so Sarah could join in the fun! Seriously delicious!
We created this 60-second instructional video for you all because YOU ARE GOING TO WANT TO MAKE THESE!!!
We hope you take the time to ENJOY the FLAVOR with your family this week. Don't forget to share your stories in our ETHAN Project Facebook Group and on social media using the #ETHANproject. And be sure to stop by our #ETHANproject Blogger Link up to see what everyone else is doing for the challenge!
-Sammi & Sarah