We had so much fun ENJOYING Friendship with you all last week! The weather is finally warming up around here and the kids are getting used to our summer schedule.  We are both employing different strategies to keep the kids learning and avoid boredom.
This week we are switching our focus from friendship to beauty.  Do you ever get so caught up in your to-do list that you forget to stop and enjoy the view?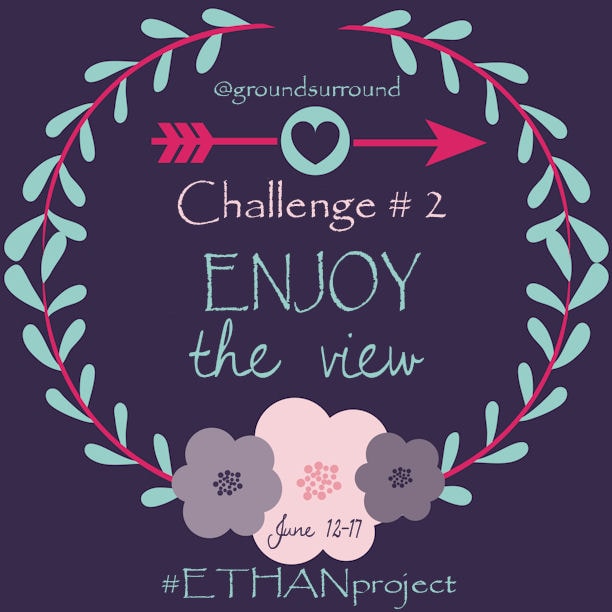 By: Sarah Koontz
Sammi & I live in one of the most beautiful places in the world.  Shhh….it's our little secret!  
Within a short drive of our homes, we have Mt. Rushmore, Needles Highway & the Badlands.  There are rivers, lakes, trailheads, national forests and sweeping vistas!
We were both born here, our parents still live here and we hope that nothing ever forces us to leave.  We are super excited to use the #ETHANproject challenges as an excuse to get out and explore this beautiful place with our children this summer.

The kids are finally getting old enough to enjoy fishing, hiking, biking, horseback riding and swimming.  And we are ready to slow down and soak up the sunshine in our beautiful Black Hills this summer. 
This week your challenge is to Enjoy the View.  Here are the details: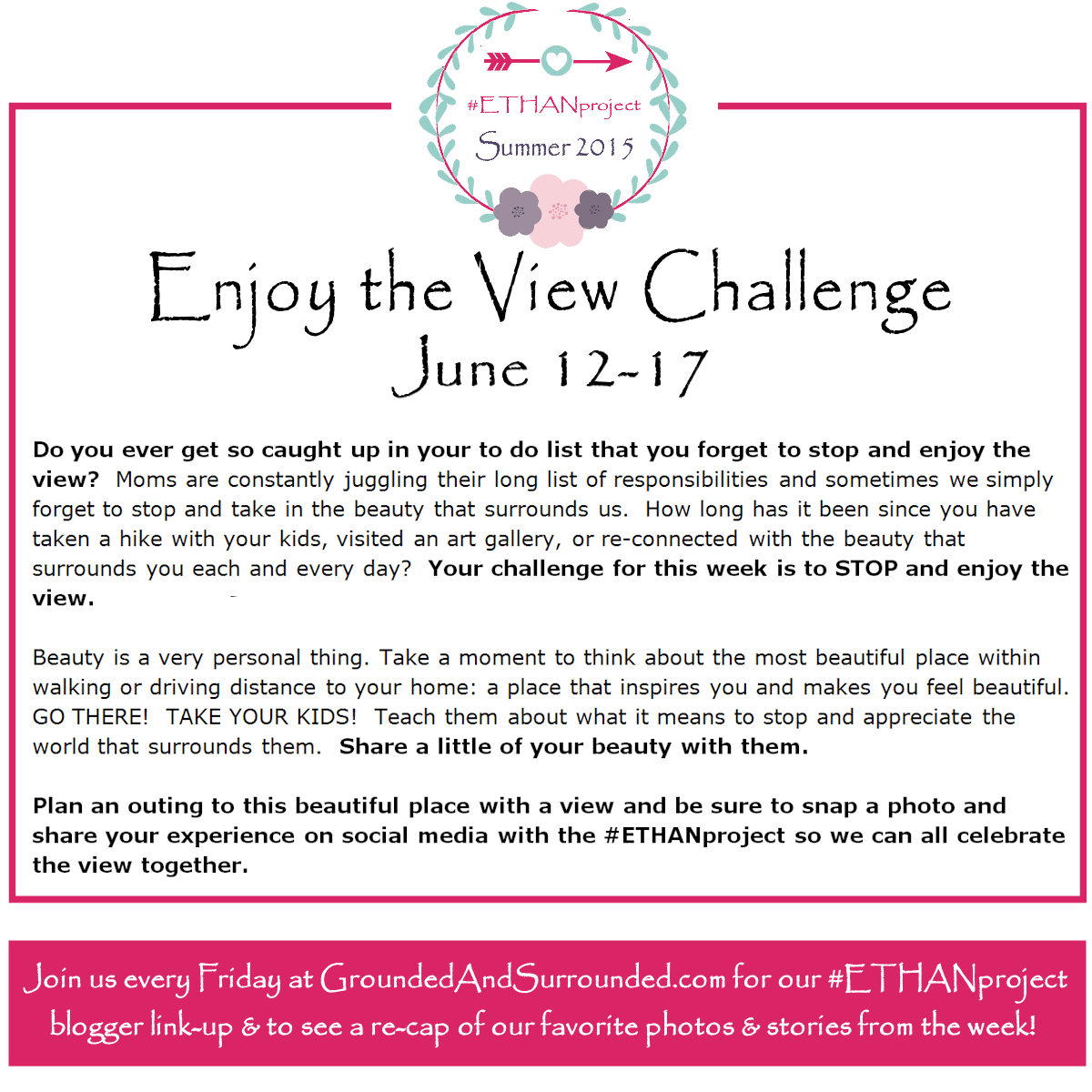 It is entirely up to you how you choose to complete the challenge.  It is our hope that each challenge inspires your creativity and we can't wait to hear how you choose to tackle this one.  
Sammi & Sarah's Challenge 2 Story
June around here can still be a bit chilly.  On the day we had planned to "ENJOY the View" we woke up to clouds and fog.
Fortunately, it all burned off by mid-morning and the weather was perfect for a day in the hills.  We took the children to one of our favorite spots and everyone had a wonderful time!
Sammi & I have been working so hard to get the #ETHANproject off the ground; making sure everything is in place for the many bloggers we have participating.  Taking the time to get out with our kids and enjoy the view (no work talk allowed!) was exactly what we needed to re-charge our batteries and refresh our perspective!  
We took tons of photos of the day and put together our story for you in a slideshow.  ENJOY!
Beautiful Bridges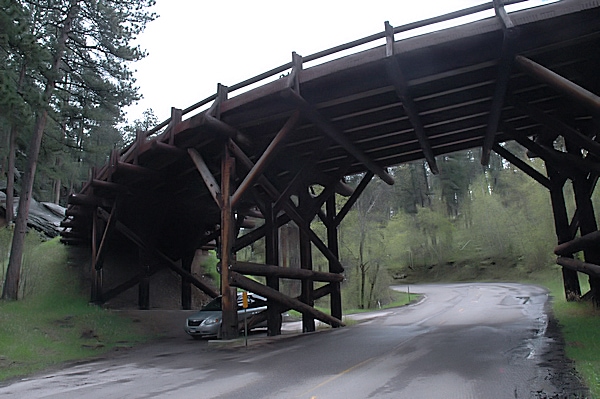 Moms, put away your phones! Focus on your family and the beauty of the world around you. Be completely present in each phase of your day! Sarah Ann from "Faith Along the Way"
How are you going to tackle Challenge #2?  If you need some more inspiration, be sure to check out our Grounded & Surrounded #ETHANproject Link-Up and don't forget to join our Facebook Group.
We've also created a #ETHANproject Summer Fun Board on Pinterest, so be sure to follow us there to get a steady stream of pinspiration all summer long!
Follow Grounded & Surrounded Blog's board #ETHANproject Enjoy the HERE and NOW on Pinterest.
We'd love to hear all of your #ETHANproject stories.  Feel free to leave a comment here or share your stories publicly on social media with the #ETHANproject so we can cheer you on all summer long.