Thank you for stopping by for our #ETHANproject Blogger Link-up.  The purpose of this link-up is to inspire and encourage moms to stop and "ENJOY the HERE and NOW".
All bloggers are welcome to participate in this link-up, so please share with your friends!  Today we are just getting to know one another by sharing our Blog's Facebook Page, but starting next week we welcome you to link-up any posts that relate to the subject of motherhood, summer fun, simple living and easy recipes.  The whole purpose of this link-up is to create a place where moms can come each week to be inspired and empowered to enjoy life.
 Be sure to link-up your Blog's Facebook account at the bottom of this post so we can all get to know each other a bit better. Then come back next week to share your posts!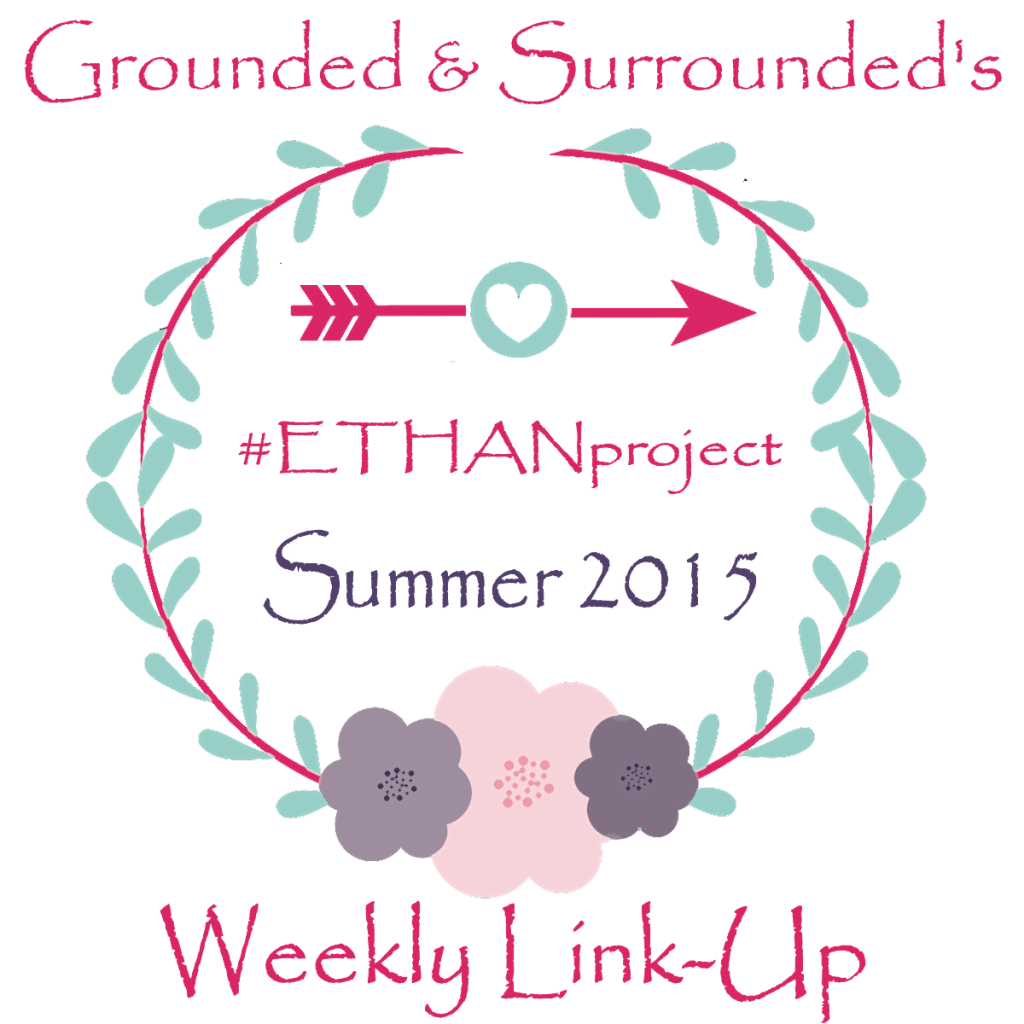 What is the #ETHANproject?
The #ETHANproject is a simple summer solution for mom bloggers. It will help you to stay inspired and motivated all summer long!  Wondering who ETHAN is?
ETHAN is an acronym which stands for "Enjoy The Here And Now".
If you are feeling stressed and overwhelmed at the thought of juggling your children and your blog this summer, the #ETHANproject is for you!  In the #ETHANproject Blogger Kit, we lay out a plan of action for you to follow on your blog for 10-weeks this summer, and each blog post prompt will inspire you to get creative and make memories with your kids.
If you haven't yet purchased your #ETHANproject Blogger Kit, be sure to do so now by clicking HERE.  It's just 9.95 and it includes writing prompts, graphics, and social media tips for the 10-week #ETHANproject Summer Challenge.  
Click HERE to see what other bloggers are saying about the #ETHANproject.
By uniting multiple bloggers from many different niches with the same hashtag and blogging schedule, we are increasing the likelihood of cross-traffic between blogs and social media accounts.  This is so exciting to us, but we all have to support one another to make it work!
We all benefit from working together!
We have created this weekly link-up to support our fellow bloggers and to encourage all of our readers to ENJOY the HERE and NOW.   To get the most out of the link up, make an effort to visit the other bloggers sites, comment on their posts, and work to develop a relationship with them.
We are all in this together and we will all benefit from working together.  Although we aren't "selling" the community support as a benefit of participating, we are certainly hoping that it will be an added bonus to you!  Another great way to get involved with the #ETHANproject is to join our Facebook Group.
#ETHANproject Link-up Guidelines
All bloggers are welcome to share up to 3 posts per week at our link-up.  You do not have to be participating in the #ETHANproject to link-up.
What is most important is that the posts you link to fit the mission of the #ETHANproject which is to "Inspire Moms to STOP and ENJOY the HERE and NOW with their children."  
Here are some ideas of the types of posts that will do well here:
Summer activities for kids
Personal stories about motherhood
#ETHANproject participating blogger's weekly posts
Posts that fit our weekly theme
Family-friendly inspirational posts
Hassle-free summer recipes
Anything that makes mom's life more simple
homemade products (etsy welcome, but only 1 post per week)
If you link up a post that we do not feel fits the #ETHANproject mission, it will be deleted.
We have a few simple rules that we expect everyone to follow.
This party is hosted by Grounded & Surrounded.  Please follow your hosts on Social Media.  Facebook | Instagram | Twitter | Pinterest
All linked up posts must fit the mission of the #ETHANproject which is to "Inspire Moms to STOP and ENJOY the HERE and NOW."
Link to the specific post, not your main blog.
Grab the #ETHANproject button and link back to us somewhere on your blog.
For every post you link-up, comment on or share one of the other blogger's posts on Social Media using the hashtag #ETHANproject.
Grab our #ETHANproject Button for your Blog
We will be featuring as many of the link-up posts as possible on our own social media, in the #ETHANproject Facebook Group and in our weekly features.
By linking up, you are agreeing that we can feature one picture from your post in a collage or on social media. You are also agreeing that we may use your email address to notify you of future link-up opportunities.
We will also be pinning our favorites to the #ETHANproject Summer Fun Pinterest Board.  If you would like to join this group board, please e-mail a request to [email protected]  
Let's get to know each other!
If you plan on participating in our weekly link-up, please share your Blog's Facebook account below.  Be sure to mingle a bit with the other bloggers, who knows…maybe you will meet your Blogging BFF this summer through the #ETHANproject Link-Up!  We look forward to seeing all of your great posts next week.
[inlinkz_linkup id=528041 mode=1]