Ahhh….the flavors of life!  We sure did enjoy them this past week.  The thing we love most about good food is it inspires good fellowship.
Taking the time to stop and enjoy the flavor for this challenge forced us to slow down and savor the people we love most.
Our favorite #ENJOYtheFlavor snapshot from Instagram was posted by Nermarí Broderick.
Please know we do search for the #ETHANproject hashtag each week and we love to feature stories and photos we find!
So far we have Enjoyed Friendship, Enjoyed the View and Enjoyed the Flavor together.  We have found inspiration from our readers and fellow bloggers to STOP and ENJOY the HERE and NOW with our children.
Before we get to the next challenge, we want to take a moment to feature some more of our favorites from this past week!
**If you aren't familiar with the #ETHANproject Summer Challenges for Moms, click here for all the details.**
Features from Challenge #3: Enjoy the Flavor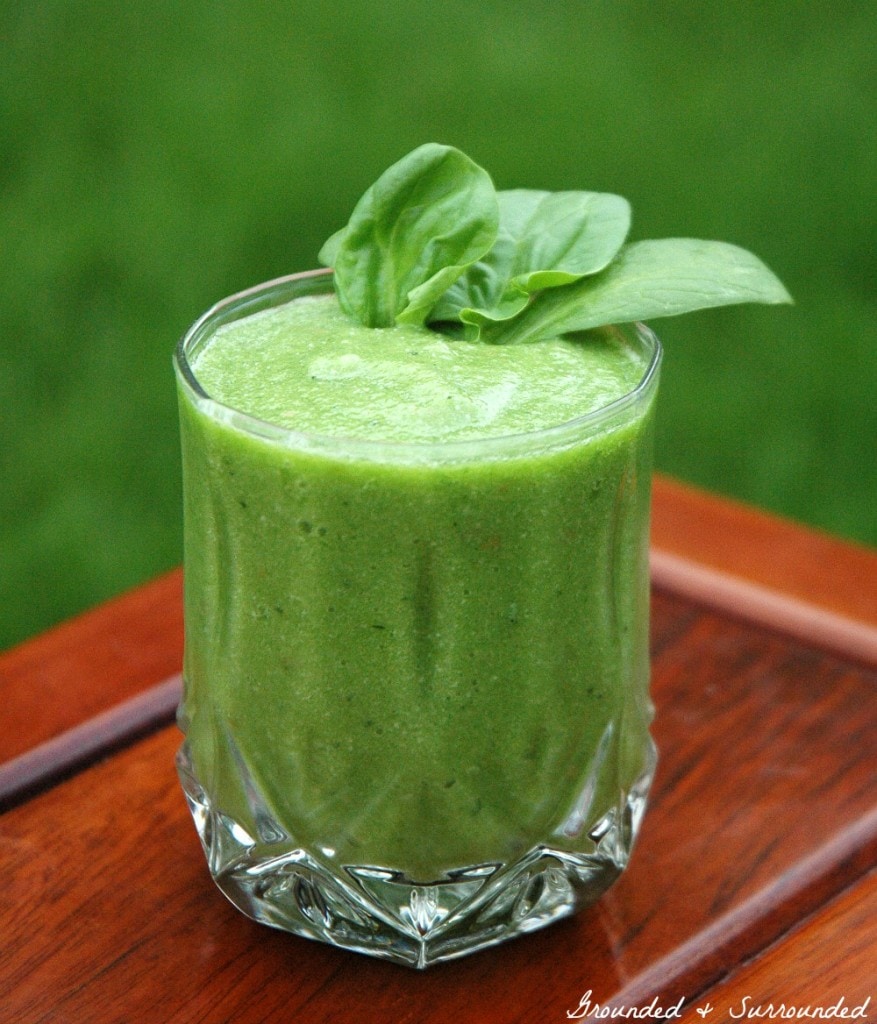 From Grounded & Surrounded Reader, Emily W:
When I was pregnant with my second son, I had such a hard time getting in all of those recommended leafy greens. Even eating a salad felt like too much work.
But I was craving something fresh and healthy to keep my energy up! I was so grateful when a friend of mine shared her green smoothie recipe with me! Over the years, I've tweaked it and made it my own, and it has become a family favorite.
My children all love it, even down to my almost 1-year-old who steals sips from his brothers. This smoothie is one of those unexpected ingredient combos that sounds weird until you try it! 
Emily's Green Smoothie Recipe
One apple (Granny Smith is my favorite, but any will work)
One banana
One cucumber
One ripe pear
Half a lime (just peel and quarter)
2 handfuls spinach
2 handfuls romaine lettuce
One cup cold water
One tablespoon extra virgin coconut oil
One nice thing about this smoothie is that it makes enough to make a small glass for 2-3 people or one very hungry pregnant lady. It works best in a full size high powered blender, but I've successfully split it into two batches and used my Nutribullet. -Emily
This was the most popular article from our #ETHANproject Link-up last week! We so admire Misty's willingness to share that although she had a chaotic week and things did not go as planned she chose to enjoy the flavor with her little boy.
THIS TIME I chose to enjoy the flavor. THIS TIME I chose to spend some extra time with my boy, despite deadlines, and to do lists. I don't always choose well. But, I am glad that THIS TIME I did. -Misty from Joy in the Journey
We had to make sure you saw this cute post from Rosie about their first family camping trip with little "Bug". They really "enjoyed the flavor"! We know you will find her camping sample menus and meals extremely helpful! 
We had to give a little nod to Father's Day this past week so naturally we had to ask who the "Master Griller" was in your home. Looks like the men take this one with their mad grilling skills! Click on the photo to answer our most popular thread from our #ETHANproject Facebook Group this week!
Let's represent ladies! Are you the "Master Griller" of your home? If so, swing by our facebook page and tell us all about it.
We LOVED how Kristy from Under My Gabled Roof approached the flavor challenge this week. Fondue made two ways? Yes, please!
She even shares her recipes with us. Thanks, Kristy!
Jennifer
Our #ETHANproject Mom of the Week is Jennifer! Melanie, your heartfelt description of Jennifer and your friendship is beautiful!
I think my best friend Jennifer would be a wonderful #ETHANproject Mom of the Week because she's a devoted mom and wife, always putting her family first whether it's attending her kids' many sports practices and games or helping her elderly parents. She loves God and teaches her children about Him. She's a great example to them of what hard work (she's a teacher) and being a true friend looks like. We've been through a lot since we became friends in grade school and she's always come running when I needed her and vice versa. 🙂 -Melanie
Your NEXT Challenge!
Sammi & Sarah's Challenge Story
We have compiled a list of our FAVORITE ways to enjoy water.  We haven't gotten through our Water Fun Bucket List yet, but we are off to a great start!
This isn't your typical water fun list.  We have included water inspired science projects, yummy recipes, DIY projects and an unique exercise routine.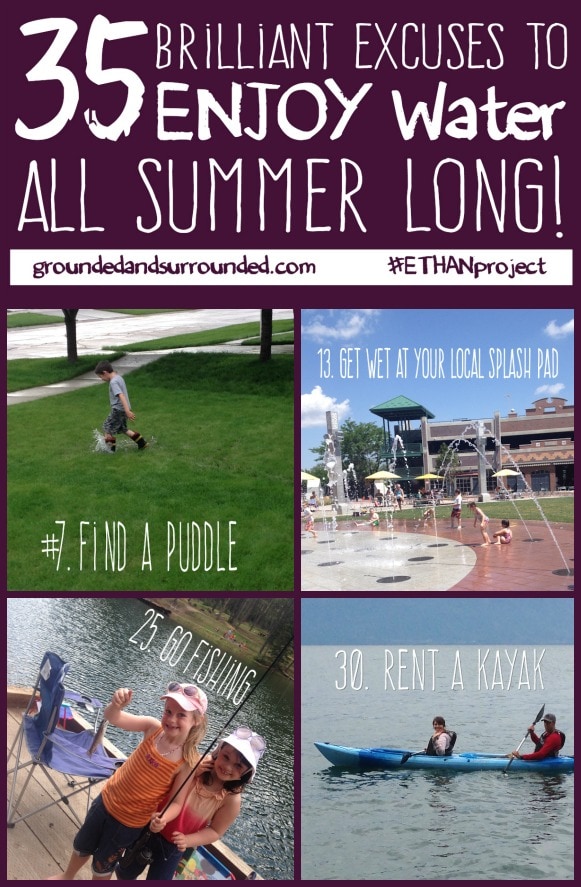 Click here to view our top 35 ways to "Enjoy the Water".
Be sure to make it all the way to #35 (which is Sarah's personal favorite). And don't forget to pin this post, because you are definitely going to want to do #20 later this summer! 
#ETHANproject Blogger Link-Up
This is where you can come each week to find inspiration and encouragement to help you be an "ETHAN Mom" this summer!  We have invited our fellow bloggers to stop by each week and share their favorite posts about motherhood, simple living, summer fun, and easy recipes.  Everything you need to help you STOP and ENJOY the summer with your kids!
All bloggers are welcome to share up to 3 posts per week at our link-up.  We have a few simple rules that we expect everyone to follow.  If you haven't yet read our #ETHANproject Blogger Link-Up Guidelines please do so now by clicking here.
Grab our #ETHANproject Button for your Blog