By: Sarah Koontz
I have been a blogger for one month now.  I am a real pro now!  Ok, maybe not, but I have learned a lot.  Here are the 3 most valuable lessons I learned during my first month of blogging:
1. Writing great articles is only about 20% of blogging.  When I decided to start a blog with my best friend, I knew there would be some upfront development work, but I really thought that after that I would spend most of my time writing articles.  Boy, was I wrong!!!  A blogger is not just a writer; they are also a photographer, editor, publicist, and web site administrator.  The learning curve is huge, and it takes time to develop these skills.  I survived my first month of blogging because I love a challenge, I love learning new things, and I believe in my heart that our message is worth sharing.  If you aren't interested in learning some new skills, then don't take up blogging.
2. Social Media platforms are worthless if you don't have any SOCIAL to view your MEDIA.  The problem with social media is the fact that when you start, you really don't have any social to follow your media.  It can be frustrating to share an article that you poured your soul into creating on a platform where nobody is going to see it.  But you HAVE TO START SOMEWHERE!  I am learning that a huge part growing my blog is getting to know other bloggers in my niche.  In the beginning, finding a few good friends in the blogging world will do more to grow your blog than anything on social media.  I still invest hours a week promoting my stuff on social media, but I am constantly searching for other ways to grow my blog!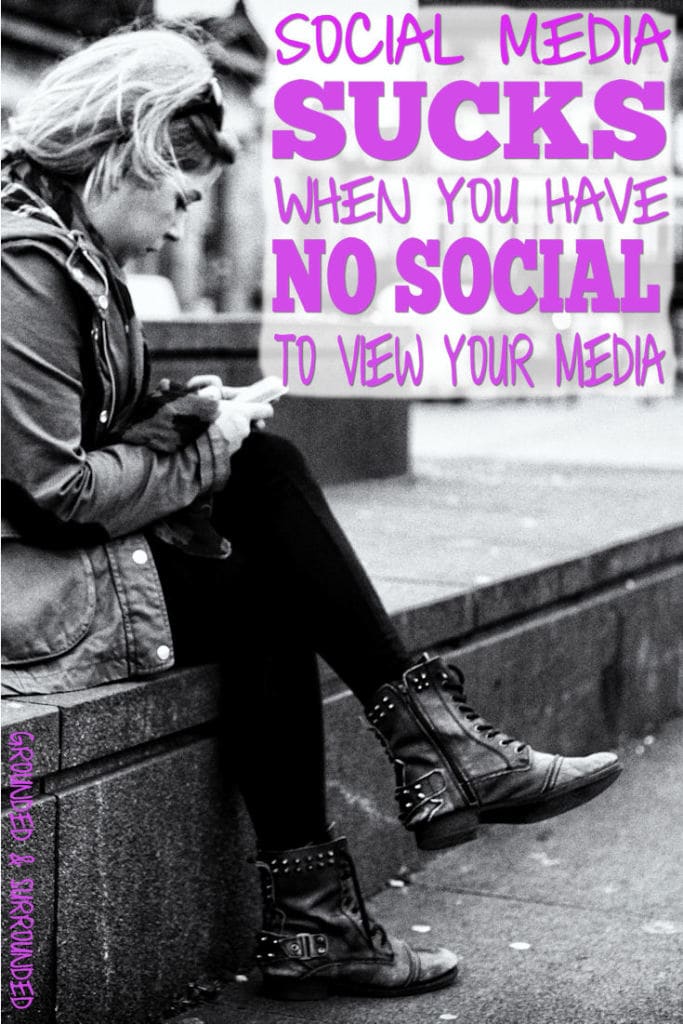 3. Starting a new blog is the first step towards making money blogging; but there are about 1 million other steps you have to take before your blog will be profitable. I sincerely believe that bloggers do what they do because they love it and are passionate about their message.  Just like anybody, they do what they can to be compensated for their time and expertise.  But, until you are having 700-1000 unique page views per day, it is difficult to monetize your blog.  If you really want to make a substantial income from blogging, you have to develop multiple sources of income.  Diversify by writing an e-book, selling your own products or services, writing sponsored posts, and selling advertising.  My first goal is to reach that 700-1000 number, then I will start researching how to monetize my blog in a way that fits our goals and our  vision.  For now, blogging is our passion project, but someday it will help me pay the bills!
You may have created a beautiful blog with life-changing content, but the process of getting your blog in front of new readers takes time.  It takes time to get your first comment, your first facebook share, your first re-tweet, your first personal e-mail of support.  It can be a pretty thankless job at the beginning, and it is easy to find yourself wondering if it is worth all of the work.  But I have read stories of women just like me, who started small, who persisted, and eventually became a person of influence.  Someday that will be me.  1 month down, 1000 more to go!