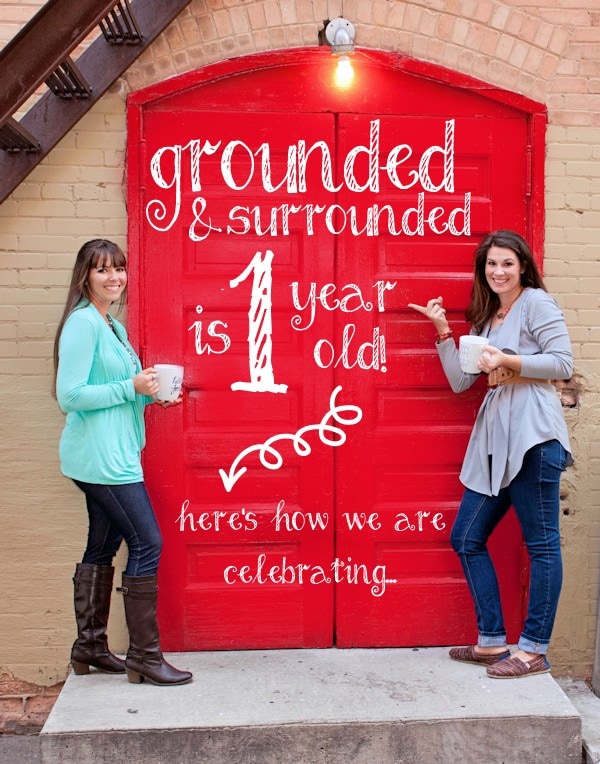 Did you know that we set up this website all on our own this time last year? The first graphic design we ever attempted was the website header and our "About Us" pic for the sidebar.
We seriously had to google "how to add text to a photo" when we first began working on this blog, and are super excited about how far we have come in such a short time.
When we decided to start Grounded & Surrounded, Sammi & I mistakenly assumed blogging was all about the writing. Somewhere along the way we realized that in order to be successful, you have to be just as invested in building your platform and marketing your blog as you are in creating content for it.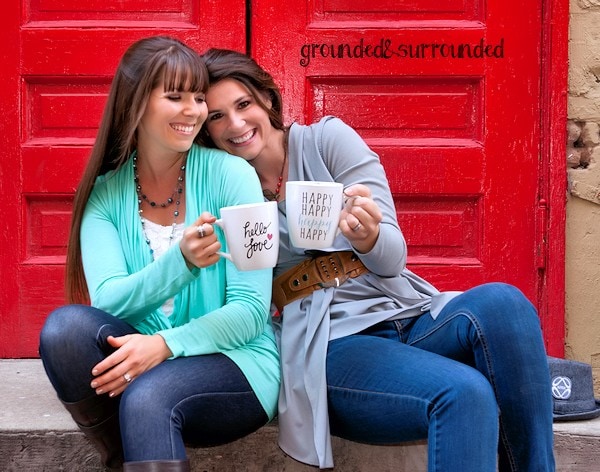 We are so excited to celebrate our one-year "bloggiversary" with you. This past year has been full of lessons learned, friendships developed, and dreams established.
We have worked hard to develop a place where our readers feel welcomed, encouraged, and challenged to embrace a healthier way of living. Healthy is a tough word to define, and everyone seems to have conflicting opinions about the best way to get healthy.
Unfortunately, there is no magical formula, no secret recipe and no simple way to live a healthier life. You've just got to try! And keep trying until you find what works for you and your family.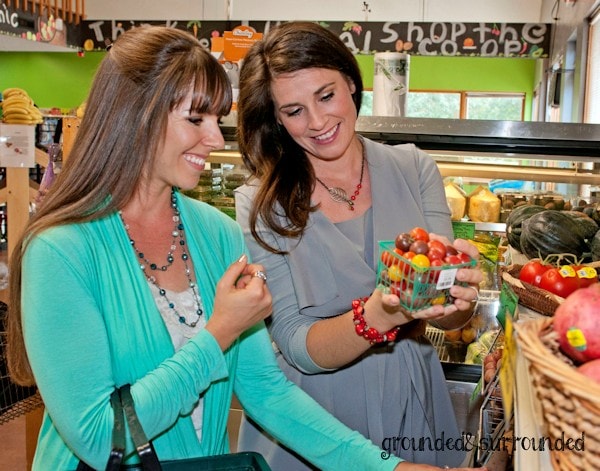 Healthy is something you must define and re-define throughout your life; it is a never-ending evolution of self!
Sammi & I have loved sharing our own heath journeys with you throughout this past year, and can't wait to discover what lies around the bend for Grounded & Surrounded!
We decided to give ourselves two very special gifts to commemorate 12 beautiful months of being blogging besties!
First, we FINALLY got some professional photography done for the website. Our good friend, Kristi from Picture Perfect Portraits, did the shoot and she went over the top, y'all!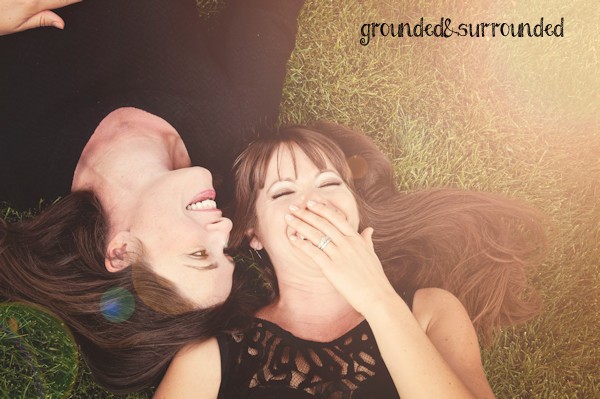 If you live in our area, you absolutely must follow her business on Facebook and be sure to consider her the next time your family needs pictures.
We have sprinkled a few the shots in this article, but are saving our absolute best shots for……you guessed it….our second bloggiversary gift!
We are going to give Grounded & Surrounded a facelift!
Woot! Woot!
We have another incredibly talented friend who is helping us design a new logo, and we just know it is going to be AMAZING! We are not going to share her name because she is allowing us to pay her with food…yes, we bartered our kitchen talent for the sake of the blog….and graphic designers who accept food for payment are tough to come by!
We are busy working on the specifics and can't wait for the big reveal at the end of the month. Grounded & Surrounded is here to stay, and we are excited to make it even better for our readers in the year to come.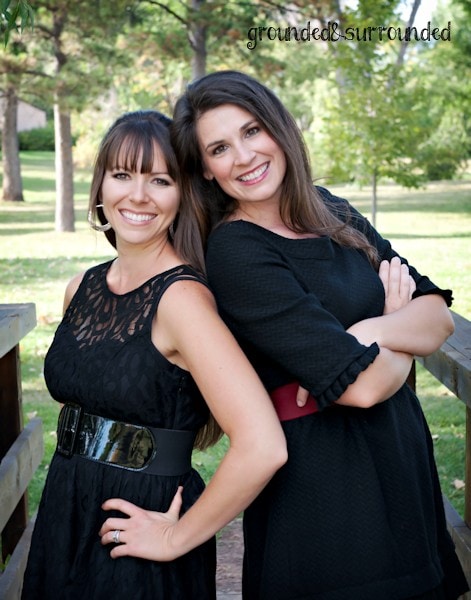 Thank you for everything you have done to support and encourage us throughout the past 12 months, it truly has been a joy to connect with so many new friends through our blog. We are hoping to compile some testimonials for the re-design, and would to hear about your favorite part of being a Grounded & Surrounded reader.
If this blog has impacted you in some way over the past 12 months, would you please tell us about it in the comments?
If you are a blogger, be sure to leave a link to your blog also as we have a special plan to incorporate your words into our redesign.
Thanks again, and here's to another 12 months of blogging bliss!
Sammi & Sarah
Photography by Kristi from Picture Perfect Portraits.