Hi, my name is Sarah, and I am a Work-At-Home Mom.  Sometimes I feel like I am the only person in the world who feels guilty about working. But maybe I am not alone? Do you ever feel the need to apologize when you choose to "get-some-work-done" rather than "doing-whatever-my-kids-want-me-to-do"?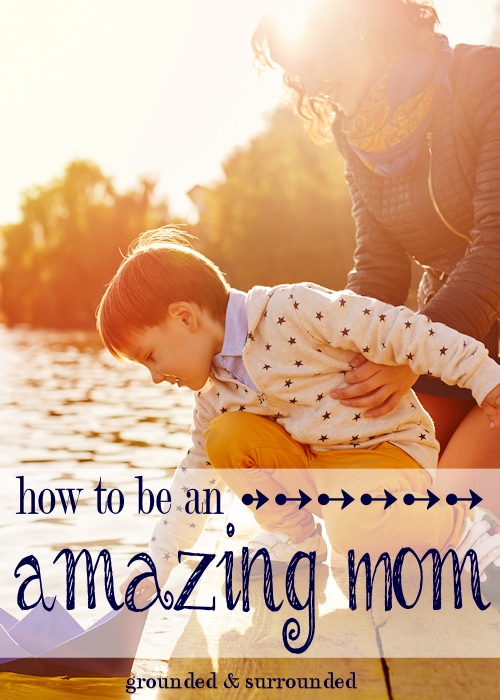 By: Sarah Koontz
Even though I am trying to achieve a healthy work/kid balance, I still end up feeling like a bad mom by the end of the day. And when my kids say, "All you do is work on your computer," it can really put me in a funk.
I adore my two little girls, and I want them to know how much I love them, but I find that it is nearly impossible to be the mommy they want me to be.  I have been a stay-at-home mom since my oldest daughter was born 7 years ago, and I have always done a bit of work on the side.
Now that my children are both in school for at least part of the day every day, I have increased my workload.  I love my blossoming blogging career.  I love writing, creating beautiful images, and networking with other talented individuals in my field.
For kids, perception is reality.  If they perceive that mommy is always at the computer, then it becomes fact in their mind.   My relationship with my own mom suffered when she decided to work, and I am desperate NOT to repeat history with my own children.
How can I become more proactive in my relationship with my kids? How can I show them that they are the very most important thing in my life while still consistently carving out time to "get-some-work-done"?
I have been looking around and I believe I have finally discovered the key habits of amazing moms.  Although I am still working to incorporate these into my own life, I figure that knowing what kind of mom you want to be is the first step towards actually becoming that person.
5 Habits of Amazing Moms
1. Amazing moms invest time and energy into understanding their kids.
2. Amazing moms teach their children how to express their feelings.
3. Amazing moms are proactive rather than reactive.
4. Amazing moms accept their own limitations.
5. Amazing moms love their children in word and in deed.
I had the privilege of writing a guest post on this subject at Ruth Soukup's "Living Well Spending Less" Blog a few weeks ago.  Be sure to head on over there to check out my "5 Habits of Amazing Moms" article.
Also, if you want to be amazing mom, but don't exactly know where to start, I encourage you to consider joining us for the #ETHANproject Summer Challenge for Moms.

What is the #ETHANproejct Summer Challenge, and how do I participate? 
The purpose of the #ETHANproject (ENJOY the HERE and NOW Project) is to inspire your creativity, motivate you to be a better mom and support you through the summer months.  We will be issuing a unique mom challenge each week starting June 5 and running until August 15. CLICK HERE to download a free copy of the challenge guide.
What is the best way for me to connect with other moms who are participating in the challenge?
It is our hope to develop a strong community of women who are all committed to "ENJOY-ing the HERE and NOW." We have created a Facebook group just for moms and will strive to keep it a place full of support and encouragement for you.  CLICK HERE to join our #ETHANproject Facebook group.
You want to give me a free #ETHANproject gift?
Yes we do!  WE have created some pretty awesome #ETHANproject Digital Wallpapers for your laptop and mobile devices.  We hope they will serve as a reminder to "ENJOY the HERE and NOW" all summer long!
Just enter your e-mail below to receive #ETHANproject updates from us and you will be automatically redirected to a page where you can download your free gift. Be patient, it takes a moment!  If you are on your mobile device (or if it doesn't re-direct), just drop us a quick e-mail and we will send you a link.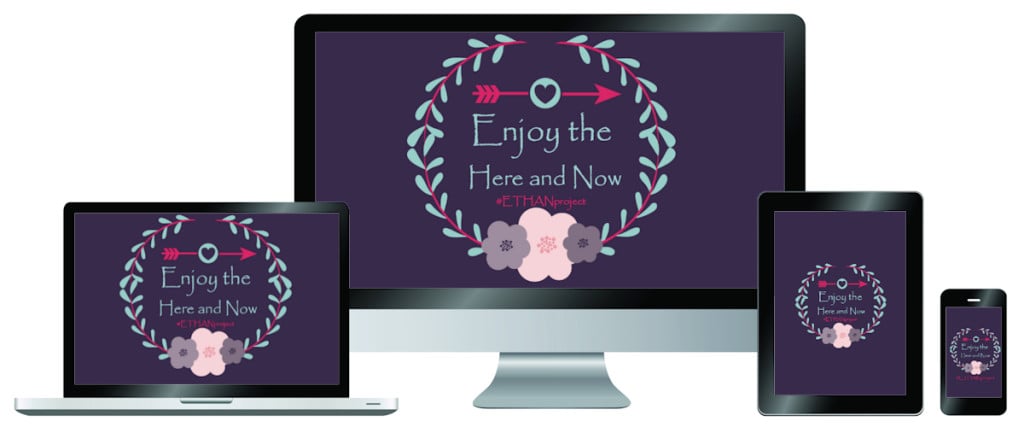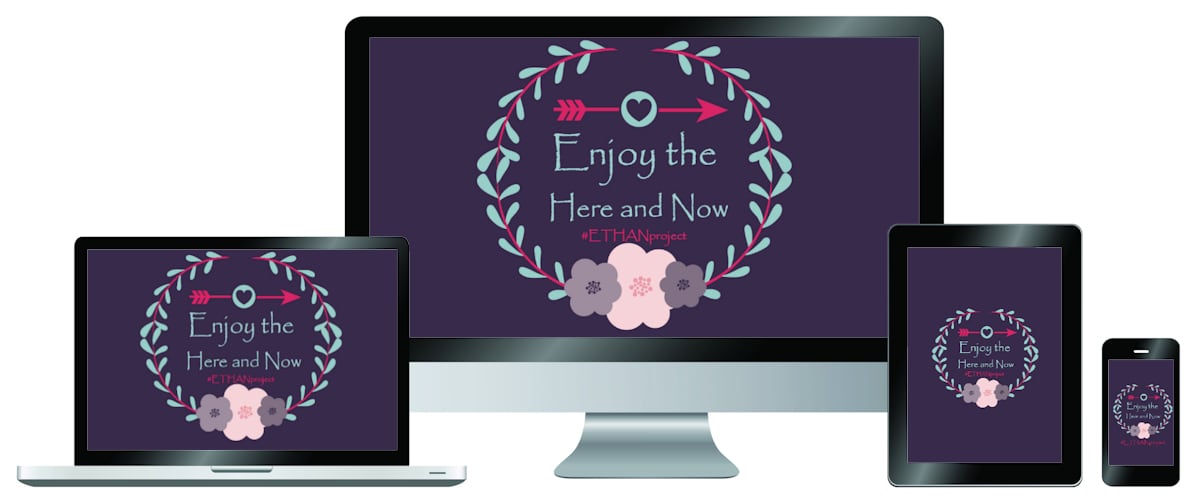 [yks-mailchimp-list id="a232385992″ submit_text="Send me updates on the #ETHANproject"]
I am interested in becoming an #ETHANproject blogger, how do I do that?
We have partnered with 20+ bloggers who are also moms and we are excited to work together to inspire moms to STOP and ENJOY the special moments with their children this summer.  If you are a blogger and you want to join in, there's still time!  JUST GO HERE to request your free sample of the #ETHANproject Blogger Kit today.
Be sure to join us for the #ETHANproject. Let us support and inspire you to be an amazing mom this summer!