Here at Grounded & Surrounded, we aim to encourage you to take small steps towards a healthier lifestyle.
Each healthy choice you make will improve the quality of your life and bring you one step closer to being the person you were created to be.
We believe that pursuing financial health is just as important as pursuing physical health!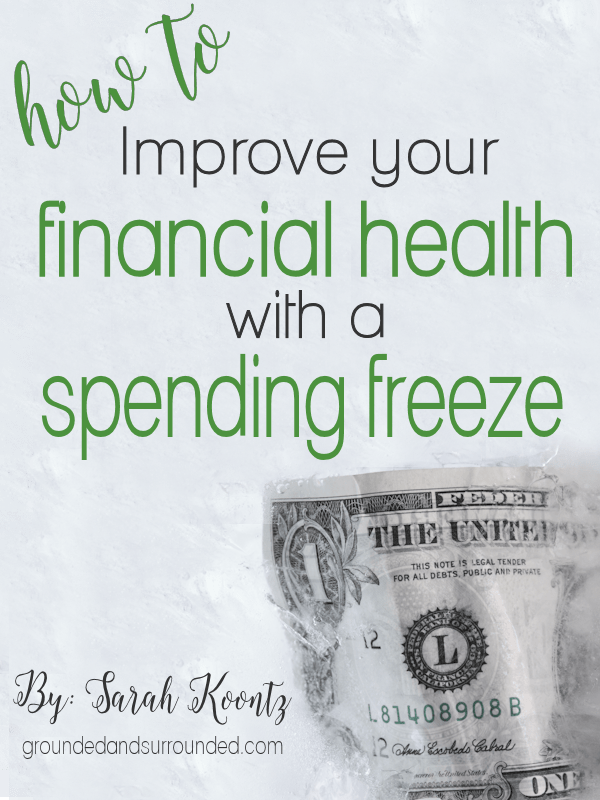 Many people succeed at being healthy in one segment of their life while allowing unhealthy habits to go unchecked in another. 
You may go to the gym and exercise regularly, but you don't manage your stress well and have terrible sleep habits.  You may have your physical health under control while your financial health is in a nosedive.
Poor financial habits impact each and every aspect of our lives.  How we choose to spend money affects the health of our family, our marriage, and our body.
My very first fight with my husband occurred shortly after we returned home from our honeymoon.  Any guesses what it was about?
Whether we like to admit it or not, money matters.
According to a recent survey…
Seventy-two percent of adults report feeling stressed about money, at least some of the time, and 22 percent say that they experience extreme stress about money (a rating of 8, 9 or 10 on a 10-point scale about their stress about money during the past month). Twenty-six percent of adults report feeling stressed about money most or all of the time.
I don't know about you, but I am constantly searching for ways to decrease the stress in my life.
As I look back of the last ten years, there is one decision that has improved my health and lowered my stress more than any other.
Choosing to live a debt free lifestyle changes everything!
Making the choice to get out of debt and start living within our means was the best decision my husband and I ever made.
I am not going to sit here and tell you it was easy, because it wasn't.
I'm not going to tell you that the process was simple or that we saw results quickly, because we didn't.
My husband works at a college, and I am a stay-at-home mom.  So "making more money" wasn't exactly an appropriate solution for us.
We had to start spending less money if we were ever going to get ahead!
It took us about three years of careful spending and diligent saving to pay off our school loans, car loans, and credit card debt.  
It felt so good to get out from under the weight of all that debt!
Then, about four years ago, we decided we wanted to pay off our mortgage.  This was a totally different ball game, and it required a much higher level of sacrifice for us.
In order for us to make the headway we wanted on our mortgage, we decided to cut out 100% of the non-essential spending from our lives.
We rarely ate out, we didn't buy new clothes, and we eliminated cable tv and other luxury items from our budget.
I learned how to coupon, bargain shop for necessities and cook frugal meals for our family.
We did this for approximately 18 months, and I'm not going to lie….we weren't perfect!  We did have some unexpected expenses during that time, but overall we did exactly what we set out to do.
The decision we made to freeze our spending and live below our means paved the way for God's blessing in our lives.
When we were about 8 months away from paying off our mortgage, we were presented with the opportunity to build our dream home in the country.
Because of all of the sacrifices we had made in the years leading up to this opportunity, we were financially healthy enough to take the leap.
I love our life out in the country, and it simply would not have been possible without our commitment to living well below our means for nearly a decade.
If you have ever had a desire to improve your financial health but didn't know where to start, I've got an awesome resource to share with you today!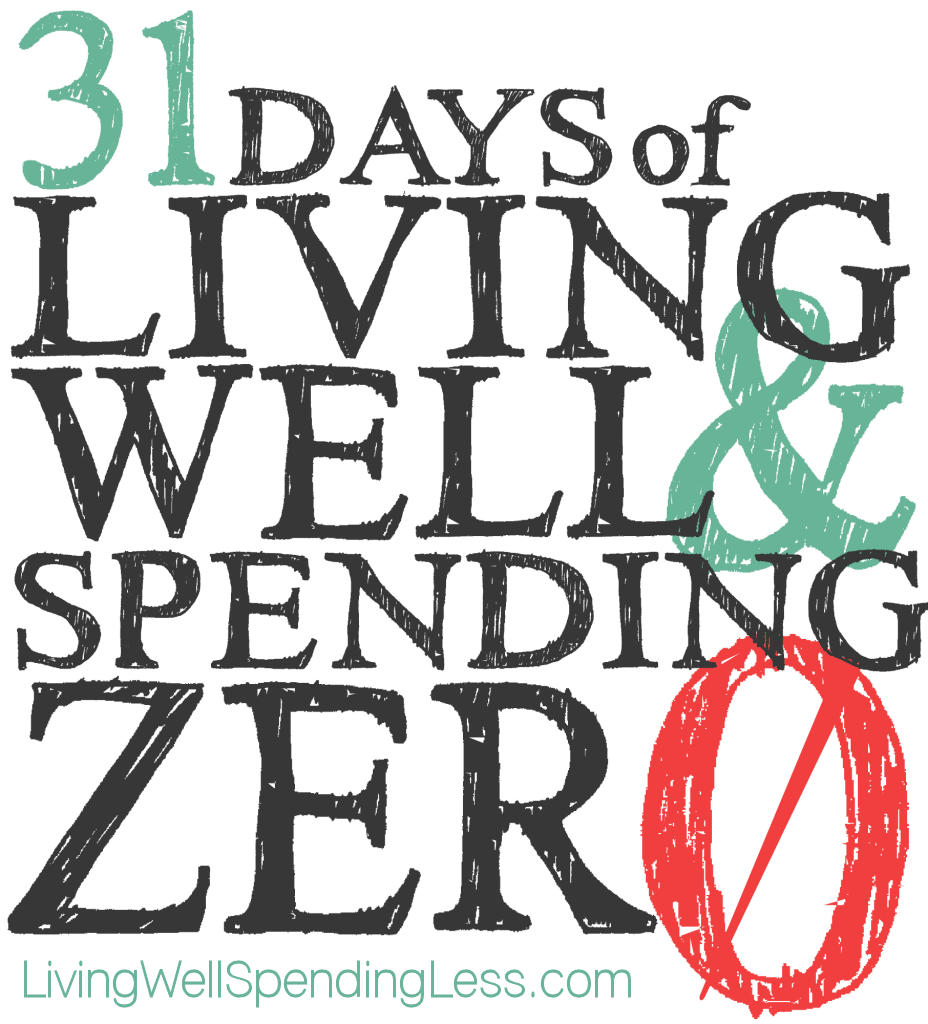 Beginning October 1st, Ruth Soukup from Living Well Spending Less is inviting us to join her for the 31 Days of Living Well & Spending Zero Challenge!
I had the privilege of reviewing the material she is going to be sharing throughout the challenge, and I am quite impressed!
I wish I would have had a resource like this when my husband and I did a spending freeze a few years ago. 
Ruth does an amazing job of empowering you to make positive daily changes throughout the challenge. She gives you specific tasks to focus your attention on, like de-cluttering your home and finding creative ways to re-purpose items you already own. The assignments are clear and the author provides tons of additional resources to help along the way.
It is a significant commitment of time and energy to take on this 31-day spending freeze, but with Ruth's support and encouragement, it is possible to succeed.  
So head over to Living Well Spending Less right now and sign up to receive 31 days worth of inspiring e-mails.  Or swing on over to Amazon and pick up a copy of her book and do the challenge anytime!
Making the choice to improve your finances by doing a month long spending freeze a fantastic step towards a healthier way of life!
If there is anything Sammi & I can do to support you during your spending freeze, don't hesitate to reach out to us!