We are so excited about this giveaway, and purposely timed it right before Valentine's Day!  We know from experience that men are tough to shop for.
So we decided to take all of the guesswork out of the holiday by sharing what we consider to be the "Best Valentine's Day Gift for the Man in Your Life".  
Not only are we going to tell you where you can buy it, but we are also going to give you an opportunity to win a set for your guy, just in time for Valentines Day!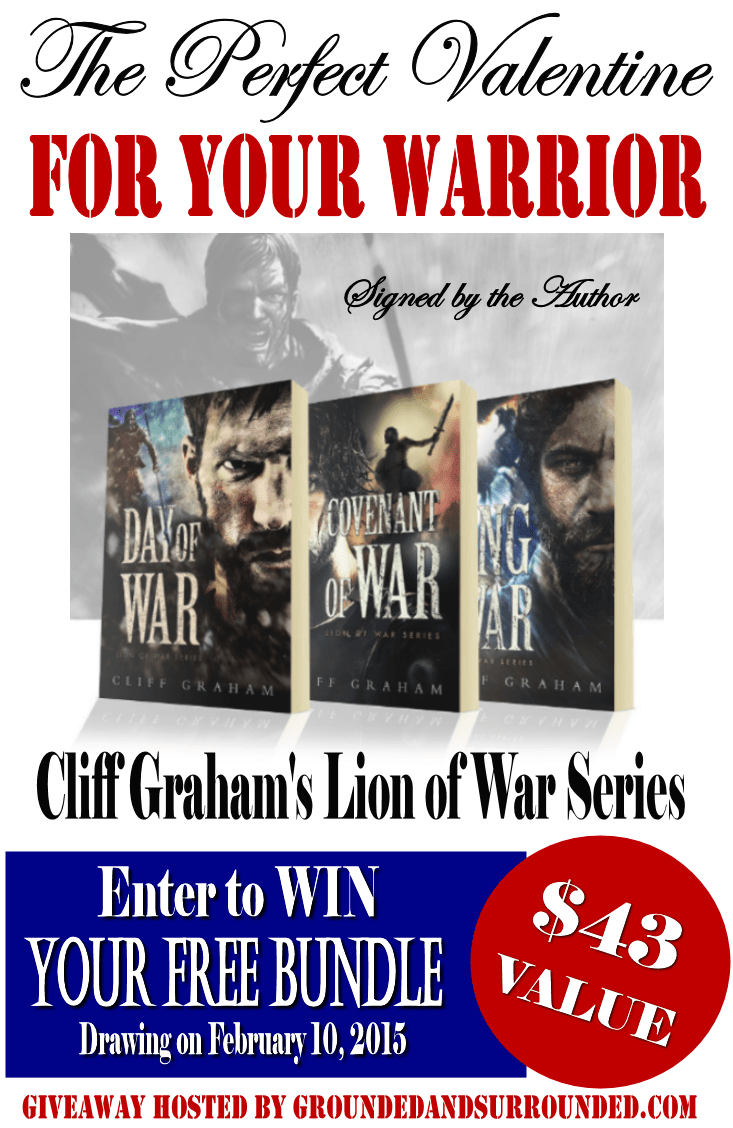 Cliff Graham is the author of the "Lion of War" series of novels based on King David's Mighty Men, soon to be a major motion picture franchise. He was an officer in the United States Army and veteran of Operation Enduring Freedom. He lives with his wife Cassandra and their 4 beautiful children in the mountains of Utah.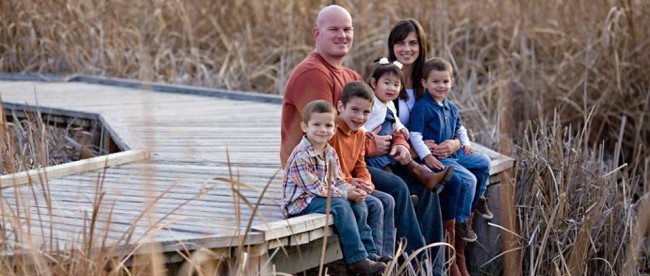 "Lion of War" Review by: Sammi Ricke
Cliff grew up in our hometown, and his family and Sarah's family have known each other "forever". Sarah's brother-in-law Jesse and our mutual friend Michael both work with Cliff's Know the Covering Ministry.  They all loved the idea of us hosting a Lion of War Valentine Giveaway on our blog, and we are so excited to share this awesome book series with you!
Cliff's books encourage and empower the wonderful men in our lives to live for their families, fight for their families and love God with all their hearts. Isn't that what we crave from our husbands? For them to be rugged, manly, strong yet tender, passionate, and most of all loving?
The words and phrases in these books are powerful and not only encourage men to be real men, but godly men. Godly men that seek God's heart like King David did, yes the King David from the Bible.
This series tells of King David and his band of warrior brothers, who come to be known as the Mighty Men. Technically these stories are fiction, but based on truth from 2 Samuel and 1 Chronicles.
Cliff has done his absolute best to be as Biblically accurate as possible. However, he states himself that some parts of the books have "guesswork, albeit guesswork grounded in study."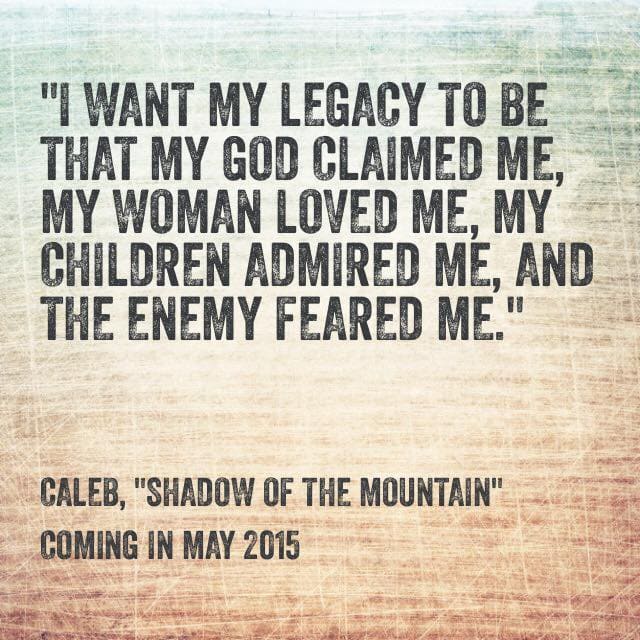 The battle scenes are what really draw men in! The brutal and gritty scenes coupled with the personal details and background behind each of the Mighty Men leaves you on the edge of your seat.
Yet the few scenes between husband and wife are so beautiful I am shocked my manly husband would be reading it. I almost blush to know he has! Trust me, you literally will not be able to put the books down once you start reading!
I cannot tell you how many of these books we have given to family and friends! Not only have my husband and I read them, but both my parents, my sister, and so many of our family and friends!
I'm starting to think we are Cliff Graham groupies! Not in a creepy way, but in a totally appropriate "we admire his writings and ministry " sort of way. No worries, Cliff, we are completely harmless.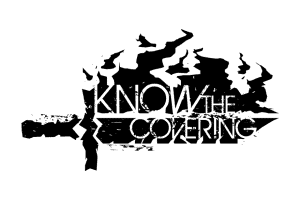 I did however have a little envy that my husband was able to listen to Cliff Graham speak this past summer at a Know the Covering Men's Conference. Obviously, as a woman I was not invited to attend. I did mention to a few people, I would be more than willing to serve food, mop the floor or ANYTHING else just to be able to attend…but nobody took me up on my sweet, yet self-serving offer. Ha!
Whether you enter this giveaway in the hopes of winning it for your husband or for yourself, you will not be disappointed! Sarah and I are so thankful that Five Stones Media was willing to partner with us. Our hope is that these books will bless you and your spouse while bringing characters from the Bible to life. After all, they were real people and these books help you to see that!
You can purchase your copies NOW from Cliff's website.   Make sure to let him know we sent you! -Sammi & Sarah

All entrants will be signed up to receive the Grounded & Surrounded weekly newsletter {If you don't love it, you can unsubscribe at any time; and we NEVER share your information.}