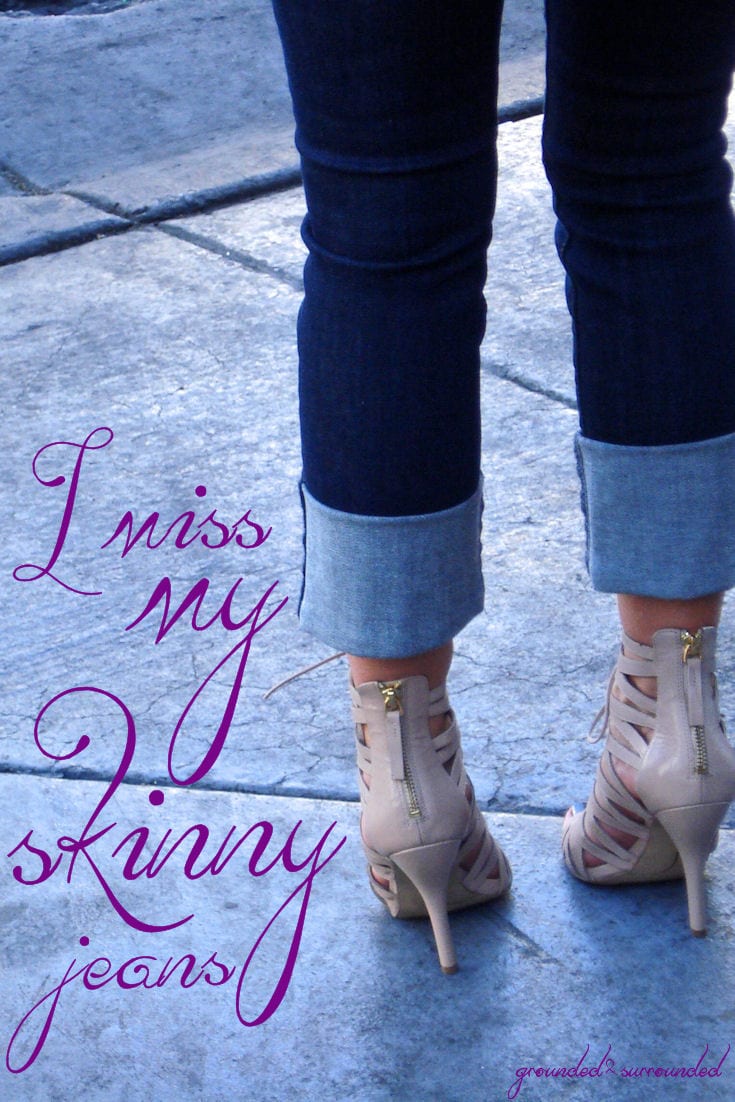 By: Sammi Jo Ricke
A quote keeps coming back to me as I think about my Countdown to 30 experience and my personal goal to lose 15 lbs by my 30th birthday. I believe Kate Moss claims it as her motto and it goes like this: "Nothing tastes as good as skinny feels." I do want to be healthy and fit first and foremost, but a huge motivating factor for me is that I want – NO, I NEED – to fit into my skinny jeans again! I need to feel good about myself, and know in my heart that I am doing everything I can to live a long and healthy life.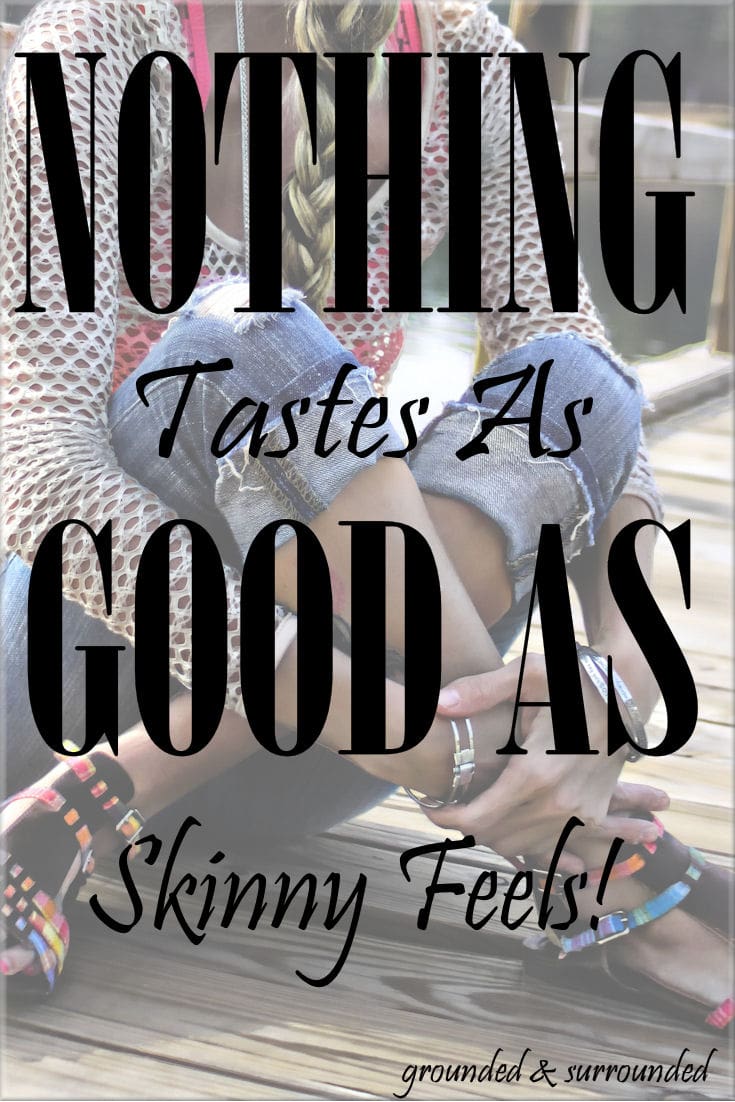 This quote ties into my personal Judas sin – overeating! I have been following Dr. Strand's Healthy for Life principles for almost 3 years now and have both gained and lost weight. It just goes to show you can eat all the "healthy" things in the world and still gain weight. For instance, I was putting at least 1T of coconut oil in my omelet pan each morning which adds 120 cals. Now I just spray some EVOO spray and call it good (maybe 10 cals??). And I love Apple Cereal , but was overdoing the hemp seeds and cacao nibs. It added at least 200 more cals to the snack. Those little suckers hold some major calories!!! That is why it has been crucial for me to set clear goals during my journey back into my skinny jeans. Here are the 3 most important goals I have set for myself, and the reasons behind them:
1. COUNTING CALORIES
I set my goal at 1250 calories per day. I don't know about you, but I have never done well with a low calorie diet before. I find that I am weak and hungry constantly, and it is so difficult to stick with it for any period of time. But this program is different, and I am finding that I FEEL GREAT! I believe there are a few key reasons this program is so doable for me. First of all, I am eating the right foods. I have 2-3 servings of vegetables with each and every meal – the green ones! This fills up my stomach and helps me to limit my intake of higher calorie foods. STEVIA! I have replaced the sugar I normally dump in my coffee or on top of my oatmeal with Stevia. I really believe that when you start your day right, you have less hunger and cravings throughout the day. It takes a bit to get used to the taste of stevia, but it is a "calorie free" food….and every bit helps! Finally, I have been consistently using the homeopathic Slenderiiz drops developed by ARIIX. These curb my cravings, decrease my appetite, and improve my mood. I don't believe I could be successful doing this 1250 calorie program without them, but that is just me.
2. REGULAR EXERCISE
Dr. Strand says that there is a health benefit when you exercise for 30 minutes x 5 days per week. So that is exactly what I try to do. I start my workouts most days with a different 10 minute workout video that I have found at FitSugar.com or Pinterest. Here are a few of my favorites:
Typically, they incorporate strength training and target specific muscle groups. I also do a lot of plank workouts because they are so important for my core. After that, I do 30 minutes of cardio on my treadmill. I am not able to run fast (I have some problems with my back), but I either jog or walk briskly and make sure to crank up the incline in intervals to get the most out of the 30 minutes. Bicycling around my neighborhood or on our city's bike path has also been really fun. I use the app Strava (you can thank my mountain biking husband for it!) to keep track of my miles and calories burned. If you are a walker/jogger/runner, this app will also work great for you.
3. FOOD JOURNAL
My food journal has been the single biggest factor in my being able to lose weight. I hang it on a wall in our kitchen so I am not only accountable to myself but everyone that comes in our home. I especially love when friends or family ask about it because then I feel I have to make good on my goals, you know?! I am really great at compromising with myself and rationalizing with these sorts of gems, "Oh those chocolate chips didn't count because I worked in the garden today and it all evens out" or "I didn't use that much creamer in my coffee this morning so I won't bother counting it for today." NO!!! Big mistake! If you bite it, you write it! Even if it is 2 tortilla chips or 10 carrots. It's about being truthful and not cutting corners with the honesty of your food intake. Years ago I would have thought journaling was not needed or was one more thing to worry about, but I have to tell you it has been incredibly easy and useful. I actually really enjoy it. When I do have a not so great food day, it visually gives me the motivation to do better the next day. The journal I currently use was created by the gals at Sissy Print. You can download your own copy HERE.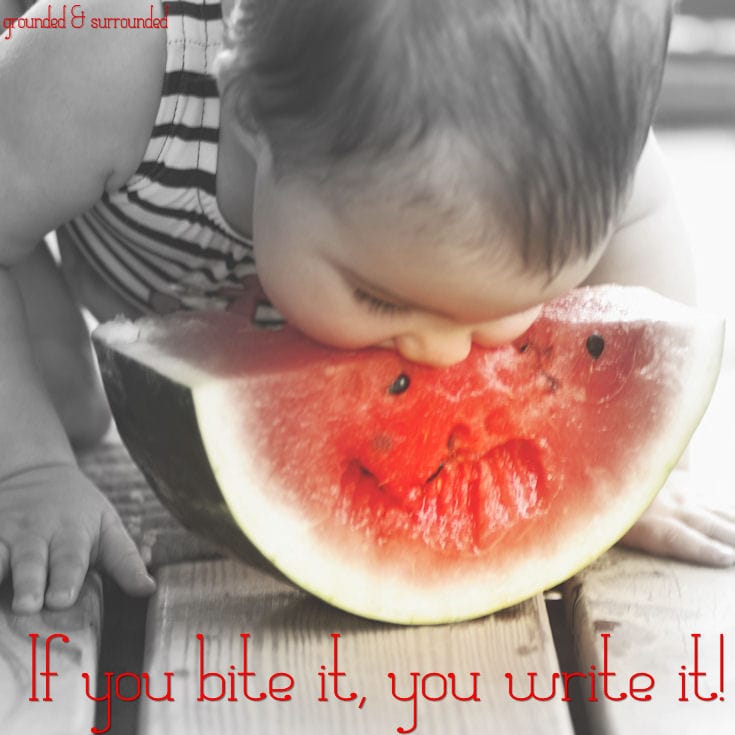 When you are trying to make significant change in your habits or behaviors, it is so important to set MANAGEABLE, MEASURABLE, and ATTAINABLE goals. I hope by sharing my goals with you, it will inspire you to sit down and write out a few of your own. Watch out skinny jeans, here I come!!!