This recipe is so much more than a quick smoothie option for busy mornings.
Spinach, flaxseed, and plain Greek yogurt are transformed into a breakfast that tastes like a healthy version of your favorite ice cream.
What's not to love about that?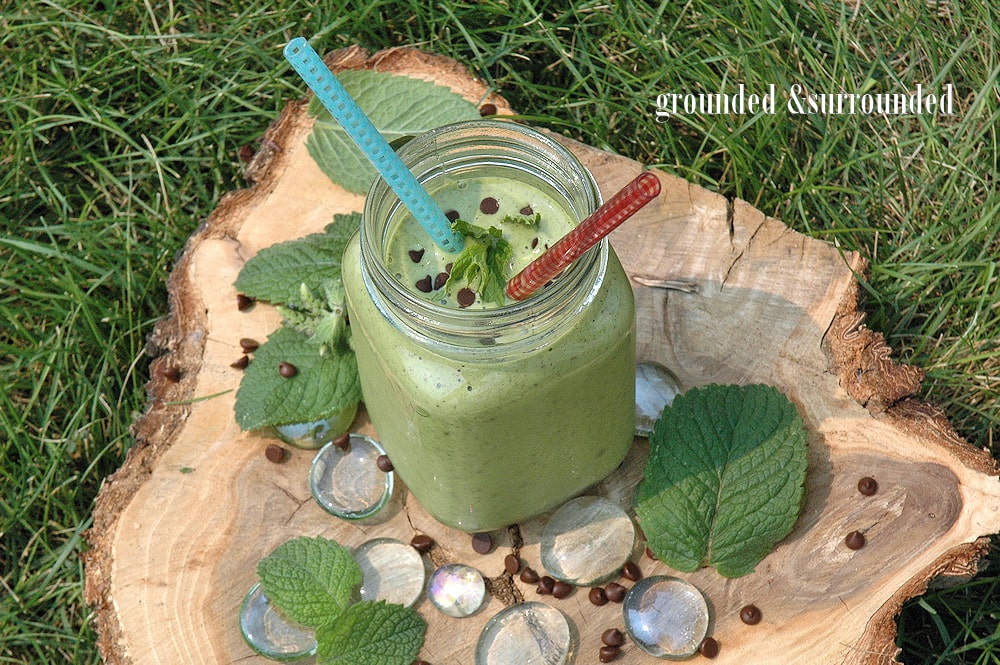 Article by Sarah Koontz
Before we get to the recipe details, I need to take a moment to brag on my blogging partner, Sammi!
Running a blog with your best friend can get…well…complicated.
It's sort of like being in business with your spouse…lots of fun, but also just a tad bit dangerous!
Sammi and I are such different people. Most of the time our differences compliment one another (which makes us good at what we do), but sometimes we grate on each other.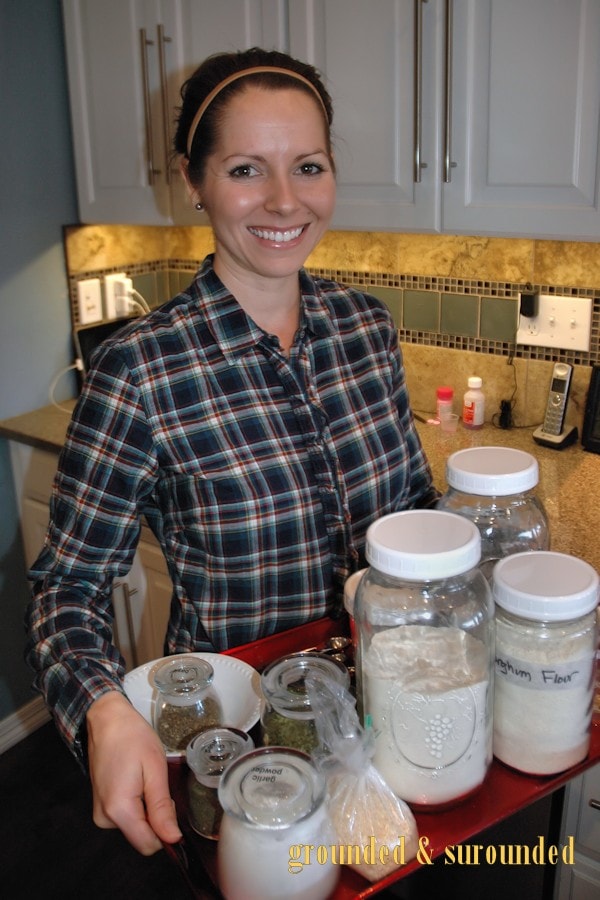 I am constantly pushing, driving, and striving for more. Sammi patiently reminds me to take it slow, think it through, and choose balance over busyness.
She would never admit it, but Grounded & Surrounded really has changed her. She is more confident, she is learning to share her opinions with conviction, and she is becoming a darn good writer (I can envision her shaking her head right now…stop it!).
I get to read her raw/unedited work, and I JUST LOVE IT!
Sammi possesses so much beauty and creativity, and a true talent for creating recipes that are both healthy and delicious.
If you have followed our blog for very long, you have probably heard her talk about my complete inability to follow a recipe. I'm just too much of a free spirit!
I also rarely make the same recipe twice, because I always want to try something new.
But Sammi is patient and persistent in the kitchen. She will make a recipe over and over again until she gets it just right.
Sammi doesn't give up & she has created so many truly special recipes over this past year.
My favorite thing about Sammi's cooking is that most of the stuff she makes is gluten free (and NO she is not on a gluten free diet). I like to think she does it just so I can taste test for her.
One of the best things about working with Sammi is that she is selfless, generous and kind. She truly does want to inspire women to cook heathier foods for their families and she is leading by example.
Sammi is the real deal, and I am blessed to have her as my blogging partner.
I am always pushing Sammi to share her recipes through guest posts or collaborations and am super excited to announce that she finally did it!
Her "Nutritious Mint Chip Breakfast Smoothie" recipe was recently published at Intoxicated on Life as part of their Brainy Breakfast Series.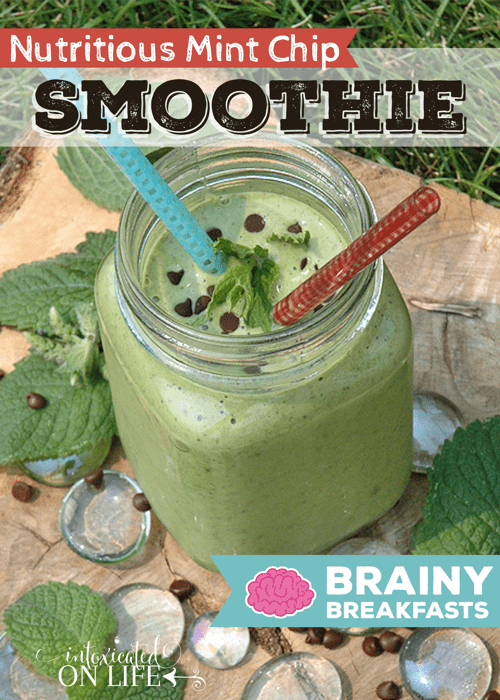 Here's my favorite quote from the article:
Now I know what you're thinking, "Mint chip? Are you serious? I'm not giving my kids sugar for breakfast!" But I have a little secret for you. This smoothie is chocked full of healthy ingredients to start your family's day off right.

With spinach, ground flaxseed, and hemp (or chia) seeds you are setting everyone up for success right away in the morning! Add a protein punch with the Greek yogurt and the subtle sweetness of raw local honey and you've got a powerful combination of superfoods.

Your kids will think they are indulging in a sweet treat, but you will know the truth!
Let's show Sammi how proud we are of her by clicking through to the recipe and sharing it on social media.
Also, I want to know what your FAVORITE Grounded & Surrounded recipe is in the comments below.
I will get the ball rolling by sharing mine first……then it's your turn!
Sammi works so hard to get these recipes just right, let's show how much we appreciate her!