Are you curious how to start seeds indoors with your kids?
Or what about seed starting in your outdoor garden?
Look no further! This post will give you everything you need to get your kids excited and inspired to grow their own food or flowers.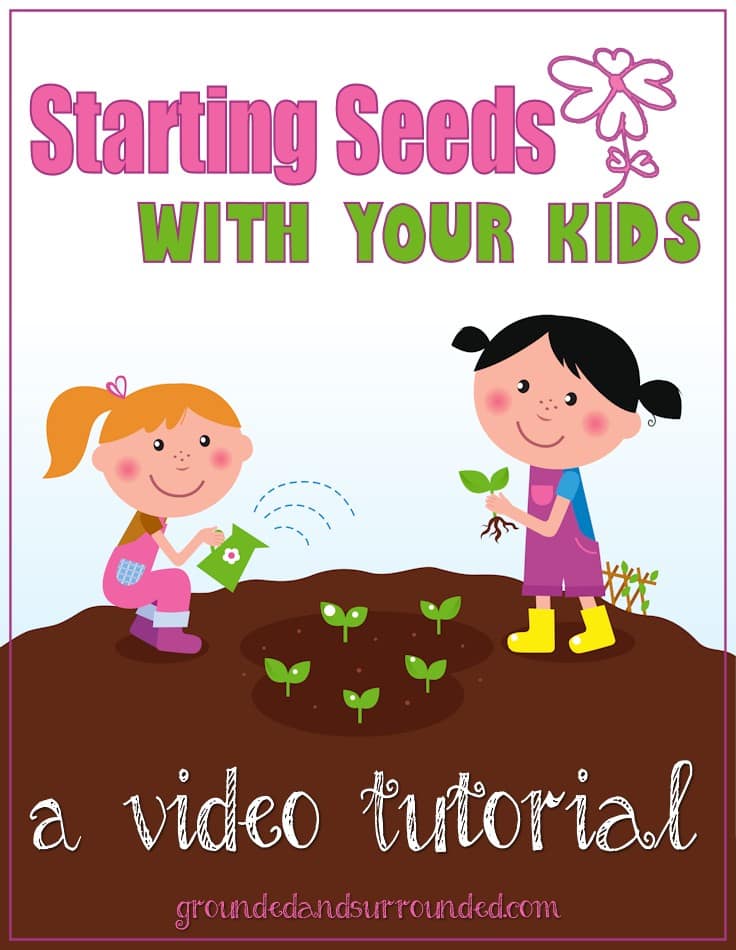 It is my third year gardening and with our recent garden expansion project, we are going to need all hands on deck! My daughters are 6 & 7 years old now, and it is time to get them engaged in the gardening process.
I feel that my children are old enough to start helping me with the basic elements of gardening, specifically starting seeds.
Since one of our goals is to grow a Frugal DIY Garden that provides a substantial amount of food for our family, it is important that we all do our part. I believe that anyone can learn how to garden, it just takes a bit of practice and patience.
When I sit down to teach my children about the seed starting process, I try to teach them 5 key elements for seed starting success.
To make it fun, I have created a simple worksheet to help (click the image to download and print).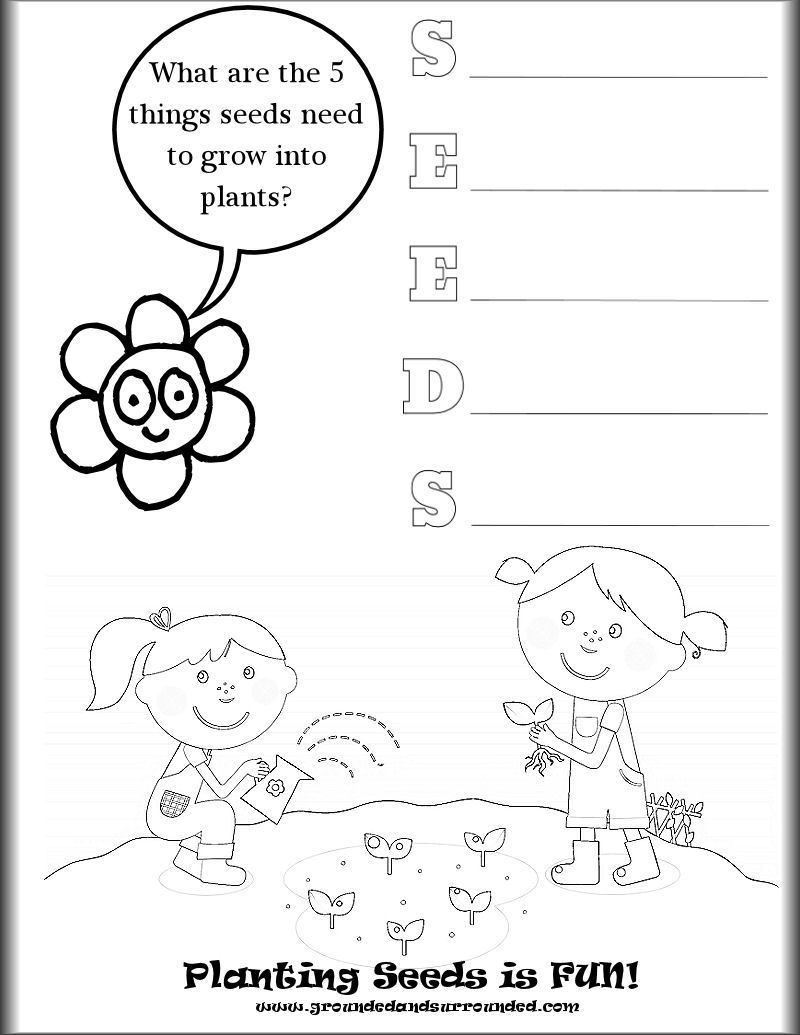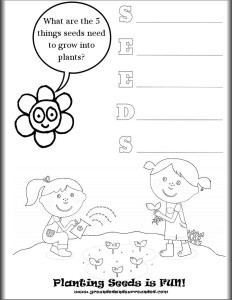 Help your children fill out the worksheet with the information listed below.
Seeds need 5 THINGS to grow into beautiful plants for the garden.
S-Soil
E-Enough Water
E-Everyday Care
D-Drainage
S-Source of Light
There are so many ways to make seed starting fun for the kids. I encourage you to check out our "Seed Starting Hacks" article to learn how to re-purpose items around your home for seed starting trays.
Make sure that you have all supplies on hand and laid out before you invite your children to join in.