By: Sammi Ricke
I am a little embarrassed to admit this, but up until a few years ago I had no idea what an eggplant was. I envisioned it being a weird ugly vegetable that stunk like rotten eggs.
Seriously, who was I back then?! I blame my parents. Okay, I don't really…well, maybe just a little. They failed to expose me to some amazing fruits and vegetables. I mean they made me wait almost 30 years to appreciate an eggplant for Pete's sake!
Don't worry though, I have forgiven them and have tried my best to get them to love eggplant just as much as I do. I am so happy to tell you that my mom loves this Spinach, Roasted Eggplant, and Pecan Salad!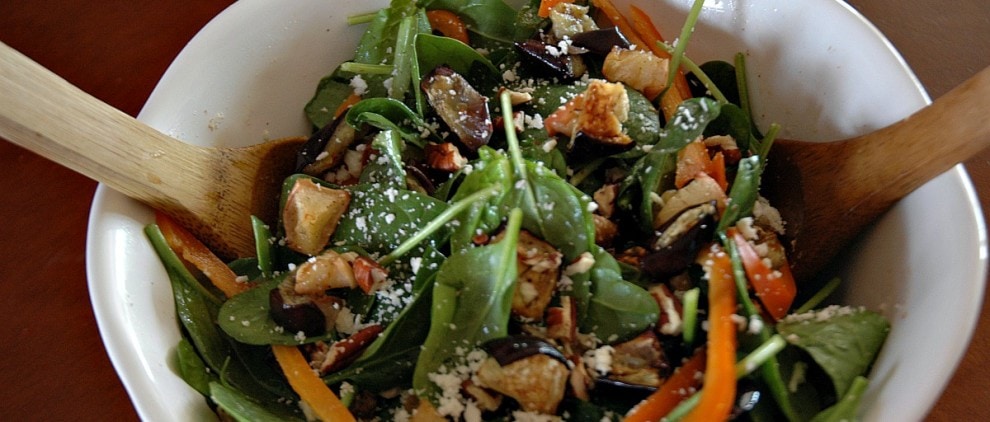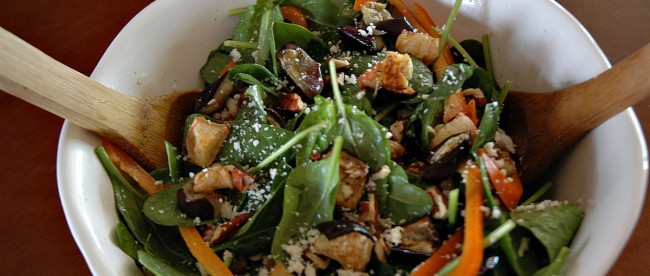 I was inspired to develop this salad from a recipe I found a few years ago at SugarFreeMom.com. Her recipe is fantastic, but I decided to jazz it up a little to suit my tastes!
I wanted a little more texture so I added pecans and a pinch more sweetness in the dressing so I added several drops of Stevia. This salad packs so much flavor that I crave it if I haven't eaten it in a while. The sweetness of the roasted apples and eggplants paired with the crunchiness of the sweet bell pepper and pecans is simply divine!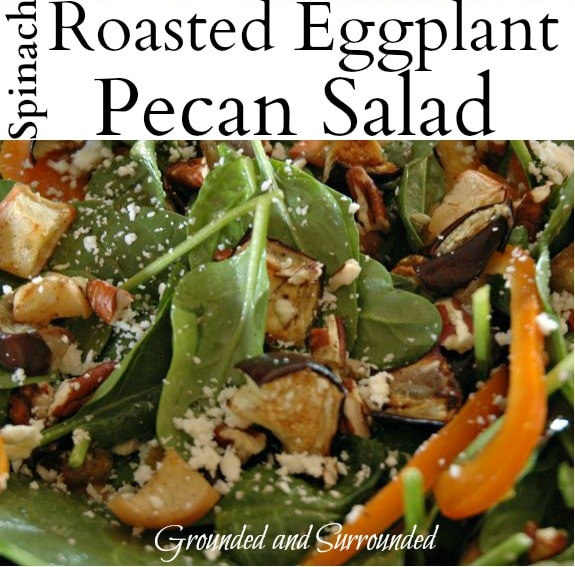 I literally cannot imagine my food life without eggplants now. We grew them in our garden for the first time this past summer and I cannot tell you how excited I was to eat them! We grew two different kinds, a speckled light purple variety and the most well-known dark purple kind. This coming summer I am going to plant SO MANY MORE of these little beauties so I can have them for breakfast, lunch, and dinner!
When I find a great deal at our local grocery store, I snatch up as many eggplants as I think I can use for the upcoming week!
I often roast them according to this recipe to eat during the week, even if I don't make this entire salad.
I love to nibble on these right out of the fridge!
Call me strange, but it is like a little treat! Yes, vegetables, a treat. Wow, I really may be strange!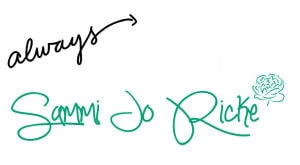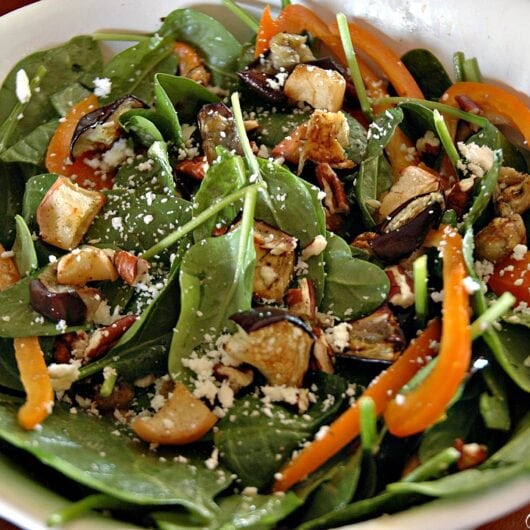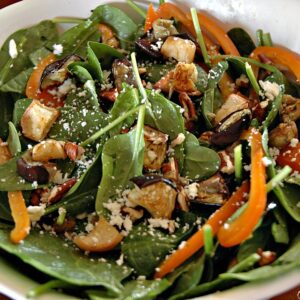 Print Recipe
Spinach, Roasted Eggplant, and Pecan Salad
Looking for a unique, yet simple salad to prepare for your next meal or family get together? Well, you found it! Serve this healthy and whole food recipe warm or cold! Oh, the delicious flavors in this salad! You better print extra copies of this recipe because all your guests will be asking for it! groundedandsurrounded.com
Ingredients
Salad Ingredients
1

eggplant, cubed with skin

1

apple, diced with skin

1/2

tsp

garlic salt

1/4

tsp

ground black pepper

extra virgin olive oil spray

5

oz clamshell

organic baby spinach

1/2

orange bell pepper, julienned

2

Tbsp

crumbled feta cheese

1/4

cup

pecans, chopped
Dressing
2

Tbsp

red wine vinegar

1

Tbsp

extra virgin olive oil

1.5

tsp

lemon juice

4

drops

liquid Stevia

1/2

tsp

garlic salt

few dashes

black pepper
Instructions
Preheat oven to 450 degrees Fahrenheit.

Place cubed eggplant and diced apple on a baking sheet lined with a

Silpat Non-Stick Silicone Baking Mat

or parchment paper. Spray lightly with the olive oil spray and sprinkle garlic salt and pepper evenly.

With a spoon, gently toss coated eggplant and apple on baking mat to evenly coat each piece with seasoning.

Bake in oven for 45 minutes or until eggplant is browned and tender. Stir mixture after 30 minutes. Set aside and let cool while you prepare the salad and dressing.

In a small bowl, mix together all dressing ingredients. In a large serving bowl combine spinach, orange pepper, feta cheese, and pecans.

Add the eggplant and apple mixture to the spinach. Then pour in the dressing. Gently toss and Viola you are ready to serve!

Refrigerate leftovers...if you have any!