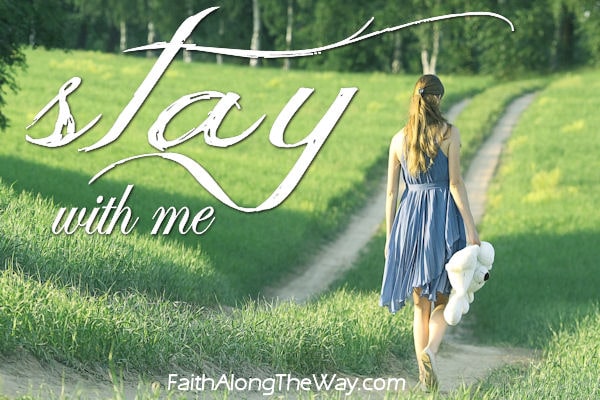 Will you please stay with me? 
I have lived much of my life alone. 
I have been left behind more times than I can count. 
I am scared that you will leave me too. 
Have you ever felt this way?  I know I have.  Many times!
We were created to live in relationship; with our God, and with our fellow man. 
When we find ourselves alone in this life, it is one of the most helpless & hopeless places we will ever be.
ALONE.  Nobody wants to be alone!
To read the full article and discover what holds my life together when I am struggling with loneliness CLICK HERE! Thank you Sarah Ann for letting me share my story with your readers at FaithAlongTheWay.com.