All of your snack dreams will come true with these 45 Whole Food Snack Ideas!
We've all done it.
Late at night when no one is watching.
Like we think that the lack of audience makes our late night fridge crashing somehow less detrimental to our health.
It's time for us to find a new way to satisfy our urge to snack, don't you think?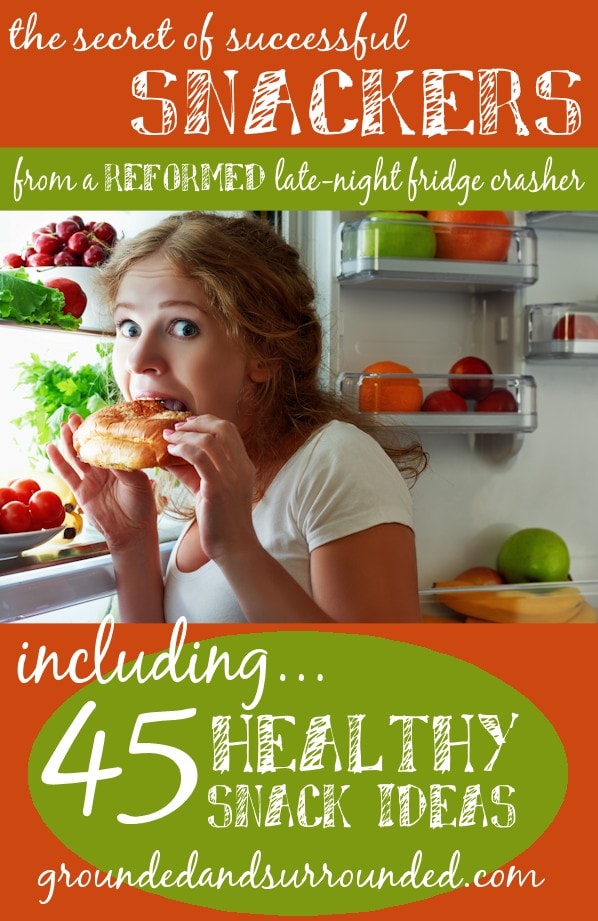 Dr. David Jenkins reported in the New England Journal of Medicine (NEJM) that those who nibble all day long versus those who ate two meals daily had lower cholesterol. Insulin levels also declined and there was an overall improvement in all the cardiovascular risk factors.
Other studies have shown that people who only eat 1 or two meals per day gain more weight than people who snack throughout the day, even though they both consumed the same amount of calories.
These studies confirm to us the importance of eating frequent, well-balanced meals and snacks.
That's where these 45 Whole Food Snack Ideas come in to save the day!
Not to mention the fact that we just plain feel better when we don't allow more than 4 hours to pass between meals/snacks.
I envy people who can have brownies, cookies, etc in their house and not touch it.
Success secrets from a reformed late night fridge crasher + 45 #healthy #snack options!
Click To Tweet
I don't like to say I have no self-control, but the simple truth is, if it is in my house I will eat it. I may be strong all day long, but when evening strikes and I am searching the fridge and cupboards for munchies to enjoy during my favorite TV shows, I seem to lose all control!
My kid's snack food is always the most tempting.
Those little pretzel crisps, chocolatey granola bars, and crackers just call out to me!
Not to mention how bad things are when we happen to have ice cream or s'mores fixins' in the house?!?
Those are my "trigger foods", everyone's will be different, but we all have them!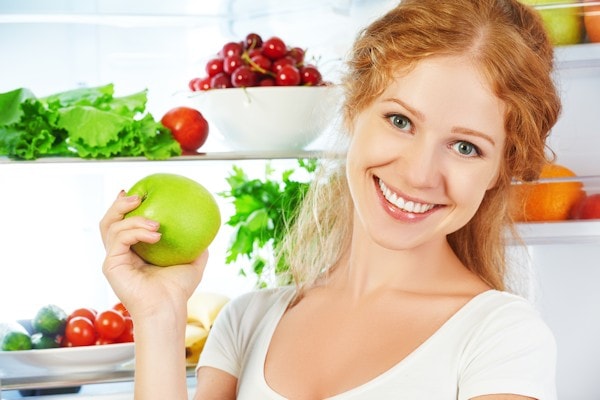 One of the best decisions I ever made was to clean up the snack options in our home. I have learned to make a better choice at the grocery store so that I don't have to rely on will-power in order to make healthy snack choices once I am home.
The secret to snacking success is removing the temptation from your home! Because we all know when that craving strikes, the temptation to make poor choices will overpower our good sense.
Here are 10 of my very favorite "Naturally Simple Store-Bought Snacks":
100 Calorie Packs of Almonds (I love the cocoa almonds!)
Kind Bars
Baby Carrots & Hummus
Pre-sliced Apples & Nut Butter
String Cheese
Beanitos Chips
Greek Yogurt (with my own mix-ins)
Lara bars
Beef or Turkey Jerky
Snap Pea Crisps (for when I'm craving potato chips)
When I have the time to take it one step further and prepare healthy snacks from scratch for my family, we enter a whole new level of snacking goodness! It is well worth the investment of time to experiment with new and unique snack ideas, you never know what you will discover.
One of my favorite snacking creations is Homemade PB2 Yogurt with Apples.
1/2 cup plain Greek yogurt
1 TBS PB2 (dehydrated peanut butter)
Few drops Stevia
Cinnamon
A big juicy apple for dipping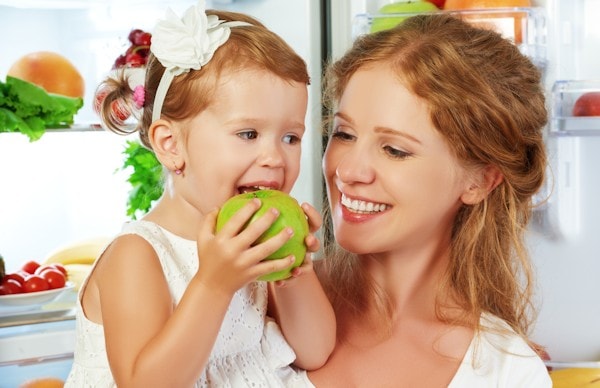 It has been our goal throughout the #WholeFoodFamily series to inspire you to "Transform the health of your family ONE whole food at a time." Snacks are a great excuse to get our kiddos eating more whole foods, but sometimes we've got to think outside the box.
One of my favorite ways for children to eat more vegetables is to set a veggie tray out after school and let them munch on it straight through dinner. It never ceases to amaze me how much they eat when you just leave it out for them (and, of course, give them no other options!).
Who cares if your kiddos aren't as hungry for dinner if their tummies are full of nutritious whole foods?!?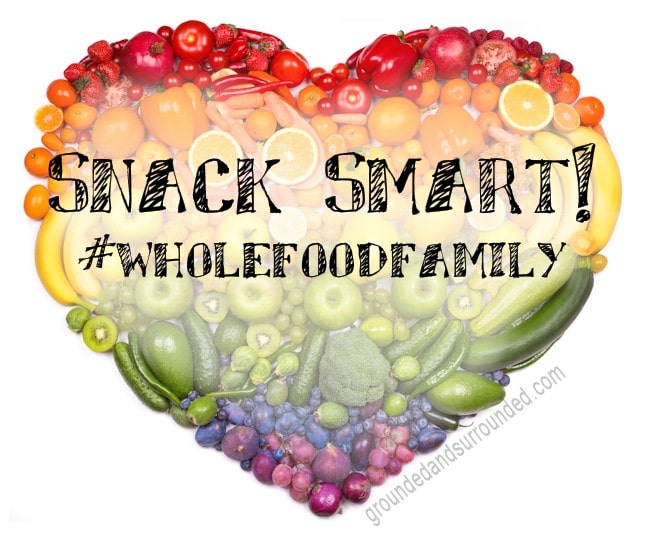 In order to help you on your own whole food snacking adventure, we have compiled a list of 35 interesting and creative snack ideas for you to experiment with.
We just love putting together lists like this because we only share recipes we would truly like to make for ourselves!
And, of course, we always include a few recipes of our own (like the Apple Nachos…TO..DIE..FOR!!!).
Let's roll…45 Whole Food Snack Ideas here we come!



If you try one of the 45 Whole Food Snack Ideas recipes above, be sure to leave a comment and let us know what you think.
And if you want to finally be free from the temptation to "fridge-dive" late at night, make a point to purchase healthier foods at the grocery store.
Smart snackers know the importance of protecting their environment in order to set themselves up for snacking success!
Oh, and be sure to check out this guide, 121 Delicious Healthy Snacks For Every Type of Snacker! You can search for healthy snacks depending on the amount of calories, fat, sugar, or allergens that you are concerned about. You have to check out their simple Oatmeal Cookie Energy Balls snack recipe. YUMMO!
Which 45 Whole Food Snack Ideas is your favorite?