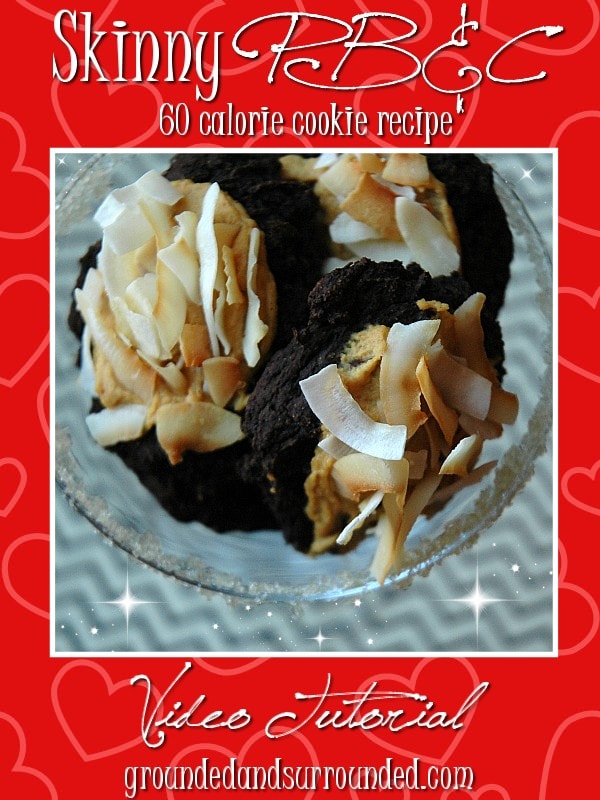 We are SO VERY excited to share this recipe with you. As many of you know, we are all about being HEALTHY!
But we are also women, who have certain needs that must be met. Near the top of this list is our NEED for chocolate and peanut butter on a regular basis!
So what do you do when the cravings hit? Do you grab that box of Girl Scout cookies and dig in?
If you are anything like us, you may make that choice from time to time. But there has to be a better way, right? Sammi started of the new year in search of that better way.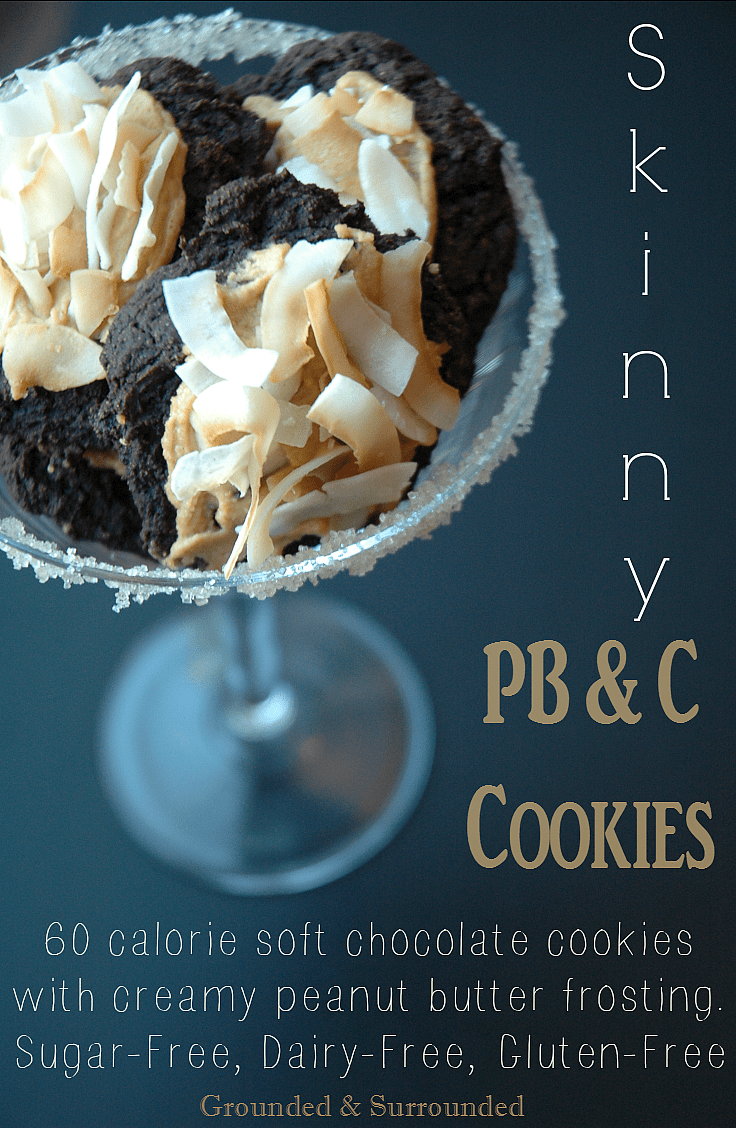 She spent weeks and weeks perfecting this recipe, and it is PERFECT. My favorite part is the fact that you can eat the whole batch of 4 cookies and it will only set you back 250 calories!
These are healthy little buggers; they are gluten-free, dairy-free, and sugar- free. But they are also chocolatey and peanut buttery….the perfect snack for moms like us who are trying to re-discover our waistline.