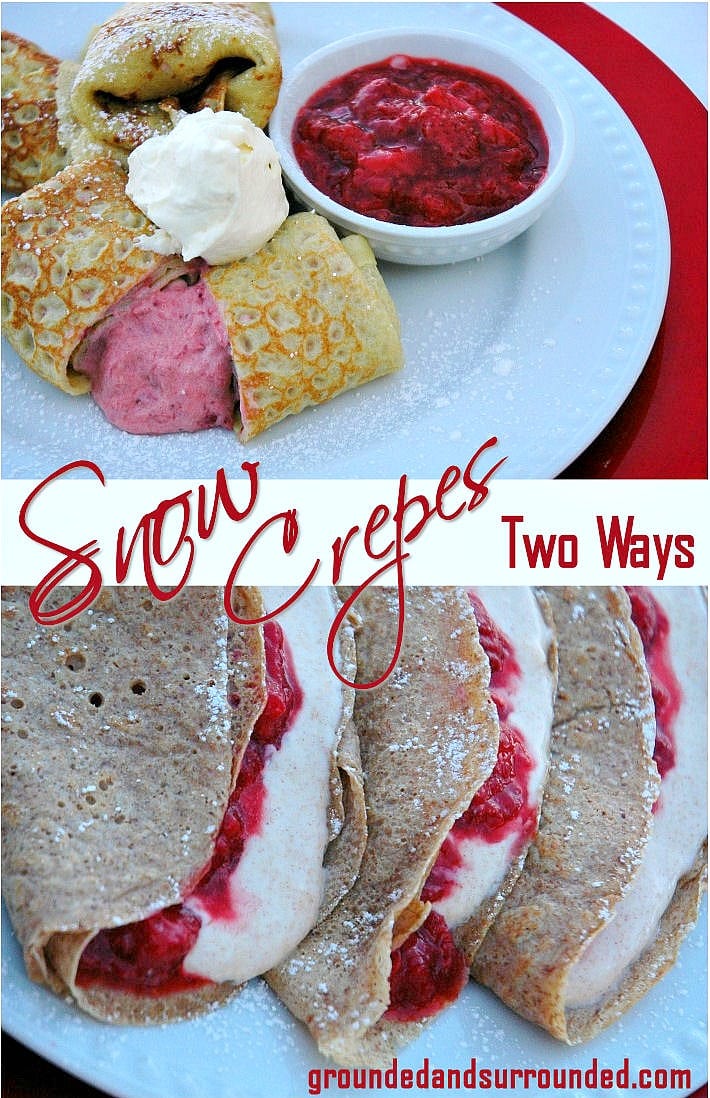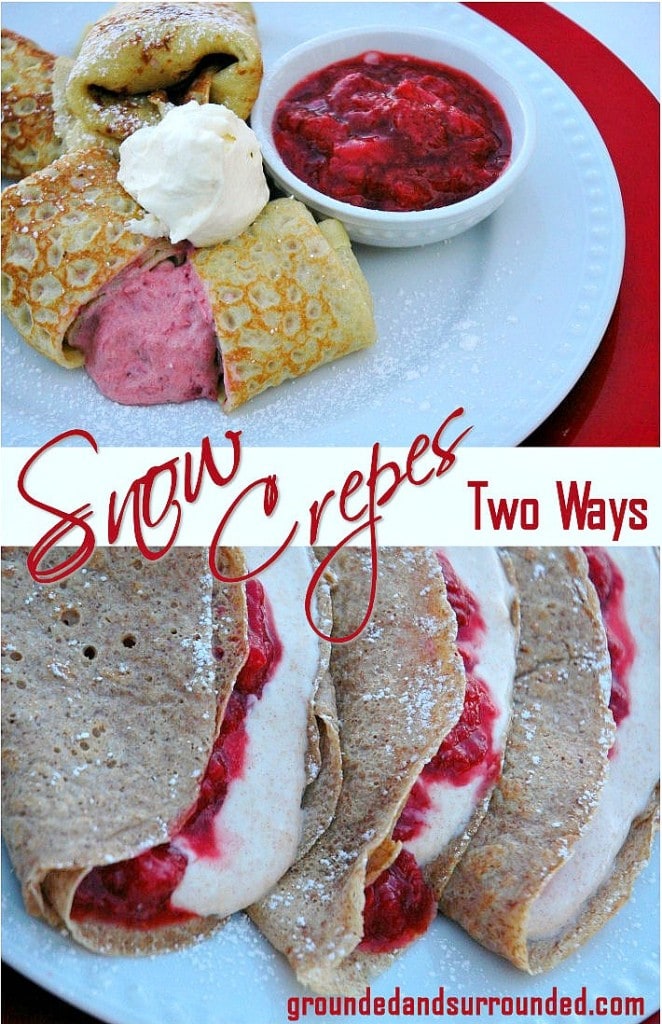 If you are coming to this post just for the amazing recipes, click THIS LINK NOW to view our recipes on the Rapid City Journal Website.
During the month of January, Sammi and I accepted the challenge to create a recipe using SNOW as one of the ingredients.
We have a good friend who is a writer for our local newspaper, and we were so exited when she invited us to participate in an article she was writing.
It was great to step outside of the box and challenge our creativity.
Sammi's
Maple Cinnamon Crepes Recipe
is very Grounded & Surrounded in style.
It is uber healthy but tastes amazing!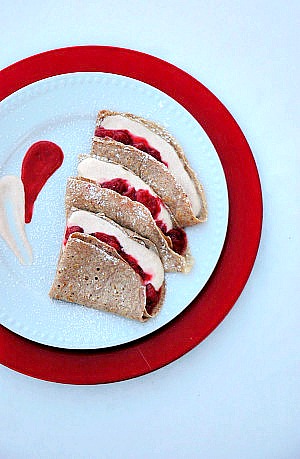 My Strawberry Snow Blintz recipe is a bit more indulgent but it has the whole "gluten free" thing going on which is totally my thing.
Both recipes use ingredients that most people have on hand in the middle of the winter. They would be amazing with some fresh strawberries on the side, but
there is NO WAY Sammi and I would be willing to pay the obnoxious price for out of season strawberries.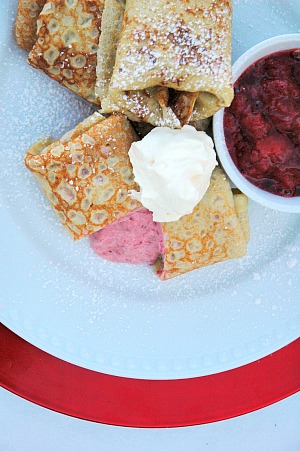 This summer there was a deal for organic strawberries at Safeway, and we both bought about 10 lbs and froze them. It was really fun to pull those out of the freezer to use in our recipes.
We also got such a kick out of the whole baking with snow concept. It was out of the box, but as moms, we could really use a little more out of the box in our lives. Our children gobbled these crepes up, and the fact that they were made with snow really got them excited about eating breakfast.
It is so fun to work with my Best Foodie Friend on projects like this.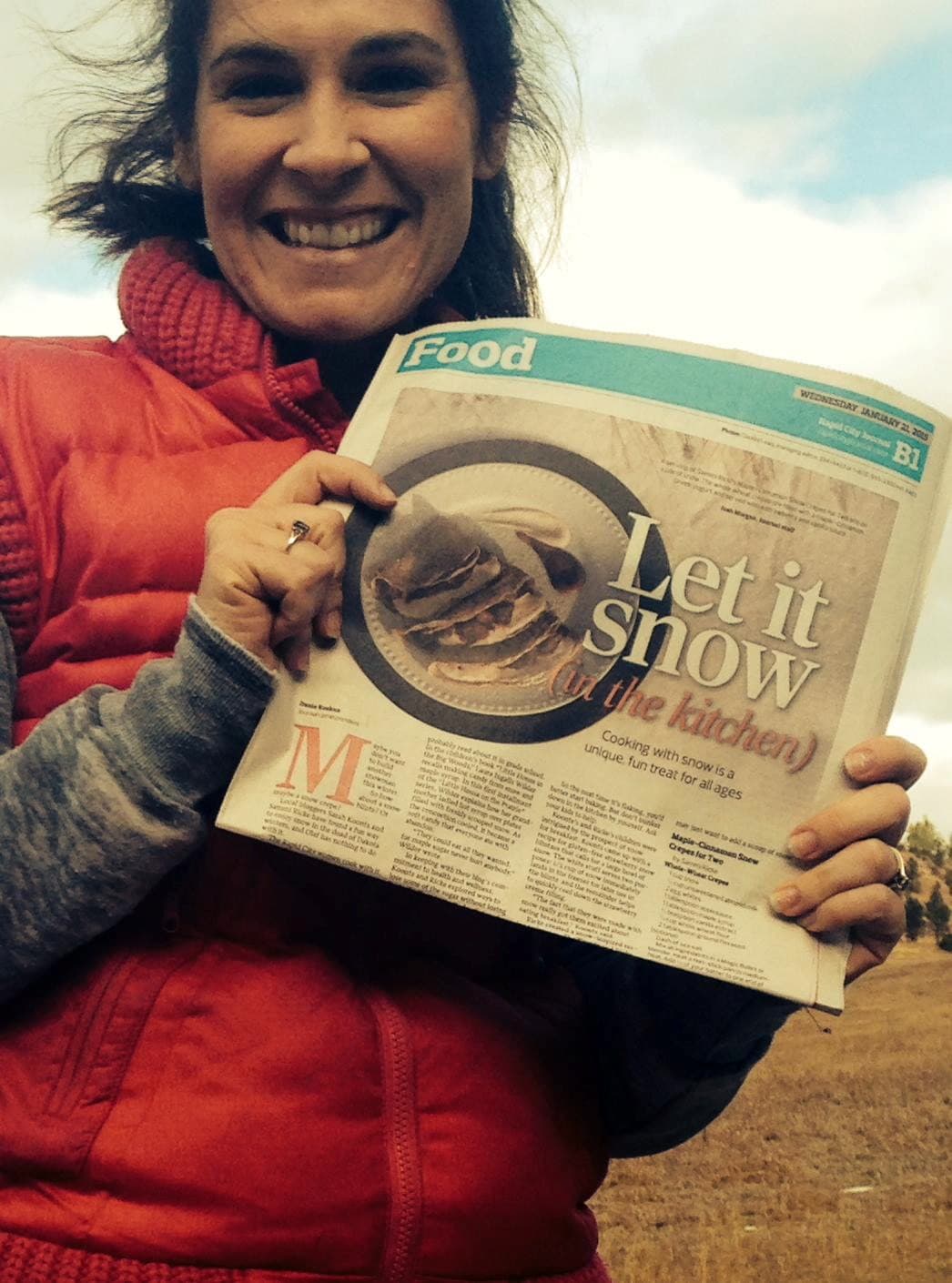 We are having so much fun with the new blog, creating recipes, and making new friends. We happened to be shooting a video when we got a call from the Rapid City Journal photographer, so we had to spill the beans. In this week's VLOG we share our enthusiasm and excitement about being able to write a recipe for our local paper. Enjoy!