By: Sarah Koontz
I am reading this great book
 about blogging right now. The whole point of the book is to teach you how to build a profitable blog, but what I love about this author is she doesn't glaze over the fact that you need to have an AWESOME blog FIRST!
Before you ever think about making money at something, you must develop your skills and build trust with the people you are working with.
I am a stay-at-home mom, not a business expert
. I am a college drop-out (but my husband has 2 college degrees, so I figure that it all evens out). All of that said, I still consider myself to be a business savvy individual.
I built my first network marketing business when I was in my late teens. I was living on my own, and I was able to support myself because I was focused on becoming awesome (not on making money)! I really think people can see straight through you when you are just in it for a buck, but if your primary focus is building your skills it changes everything.
Wildly successful or a complete failure, it simply does not matter! If you succeed, you learned something. If you failed, you probably learned something even more valuable. If your whole focus is to develop your skills, to become awesome, each day becomes a learning experience.
Each meeting is a stepping stone towards your goal of AWESOMENESS. Each person you meet is an opportunity, not to make money, but to learn something new!
If you are constantly learning, striving to become more self-aware, and build the skills necessary to be successful in whatever business you are in, you are WINNING!
Since I have been married, I have had seasons of my life where I have worked to become awesome at different things. It is my personal belief that when you prepare yourself, when you study to become proficient in something, when you learn everything you can about a subject, you are preparing yourself for opportunity.
Opportunity finds people who are ready for it. People who are dedicated to being the absolute best version of themselves; people who are focused on becoming AWESOME at whatever it is they are passionate about. Those are the people who end up getting "lucky" time and time again. Those are the people who are at the TOP OF THEIR INDUSTRY, the people who have financial security.
Maybe your business right now is being a good mom, are you constantly working on your skills and looking for ways to improve yourself? Maybe you are learning how to coupon, organize, or garden. Apply yourself, study, and dedicate yourself to the process of becoming AWESOME.
Maybe you are sick of your 9-5 and are looking to start your own business on the side. You can do anything you set your mind to, if your heart is in the right place!
I am currently building my second network marketing business, and after spending half of my life in the industry, I feel like I have finally found my own AWESOME in this arena. I know who I am and what I am capable of; I know what I have to offer to people, and I know that I can inspire them to be awesome if they are willing to do the hard work.
I am also pouring my heart and soul into this blog project. So far, I am proud of what Sammi & I have created. I know we have a long ways to go before we truly find our awesome in this arena, because there is so much to learn!
Patience, persistence, and passion are necessary traits if we want to become successful in business.
Our primary goal is to become AWESOME; to open the door to opportunity & prepare ourselves to walk through it. The rest is in the Lord's hands! He will either bless this business venture, or use it to lead on to the next (and always better!) thing in our lives.
Succeeding at life is always about your perspective! Focus on being AWESOME, and the rest will fall into place. What area of your life are you working to wake up your AWESOME in right now?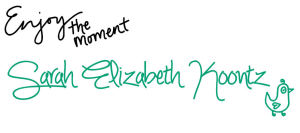 Image Source: Dollar Photo Club (we love that we can get beautiful stock images for just $1 per image!)