An easy, clean eating, & gluten free slow cooker side dish with a healthy candied pecan topping. This light recipe is perfect for Thanksgiving or any fall meal that needs a savory yet sweet make ahead crock pot dish. You can never go wrong with simple and classic recipes such as this one! The addition of eggs, coconut sugar, and butter make this Paleo-adaptable recipe the perfect fall comfort food! For more healthified recipes visit groundedandsurrounded.com.
*To save you time preparing your holiday meal, cook the sweet potato portion, allow it to cool, remove from base, and store in the fridge a few days ahead of time. Then set the ceramic dish back into the base of the crock-pot, add pecan topping, and re-heat on HIGH for 2-3 hours or until pecans are candied and "set".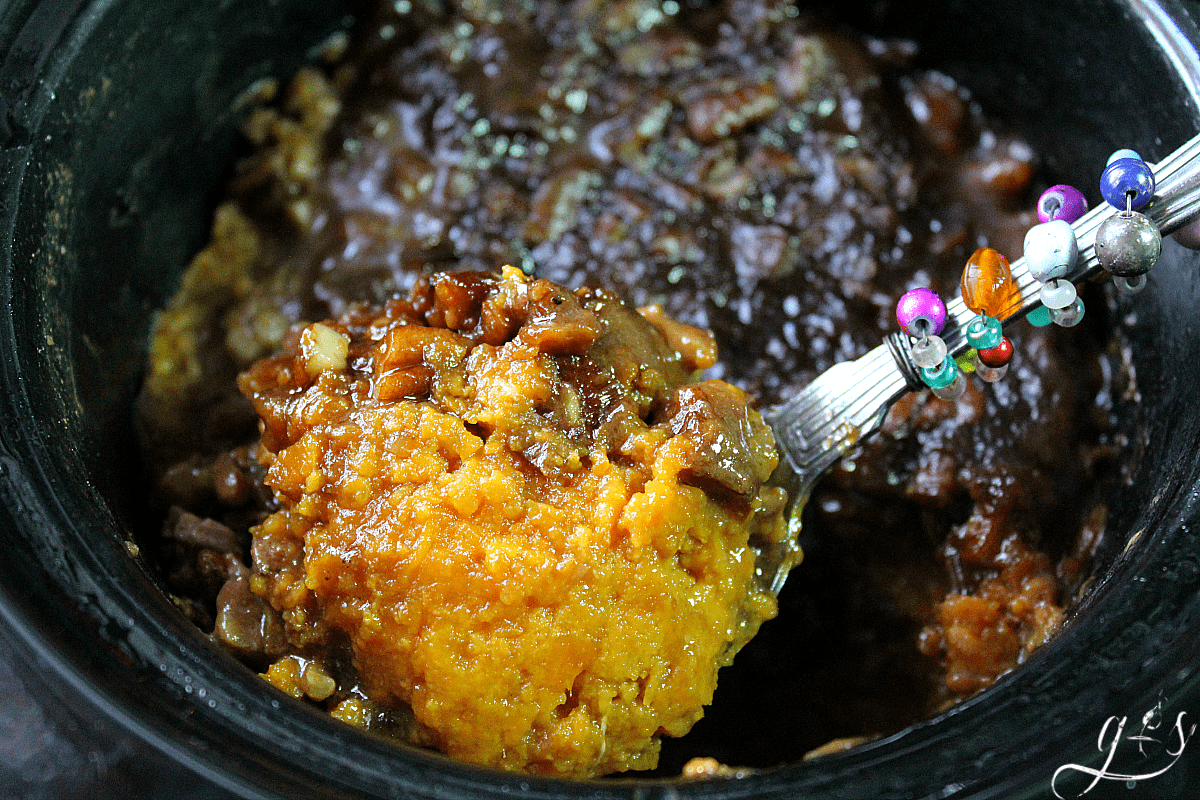 * Recipe adapted from the amazing Shawn at I Wash You Dry.