This clean eating homemade recipe is easy to prepare and packed with cajun flavor. Healthy, gluten free, one pot- what more could you want?! Use spicy andouille chicken sausage and shrimp in this gumbo / jambalaya. This authentic, yet contemporary, recipe is kid-friendly and adult approved.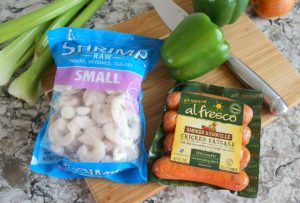 This is the shrimp and sausage I use. You can find both these products at Wal-Mart. :)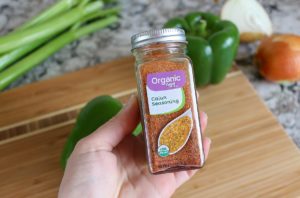 Totally digging this Cajun seasoning. So. Much. Flavor. I believe I also bought this at Wal-Mart.