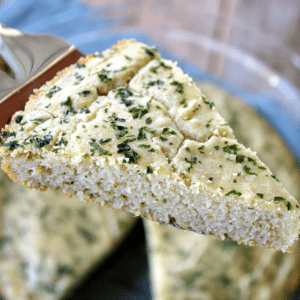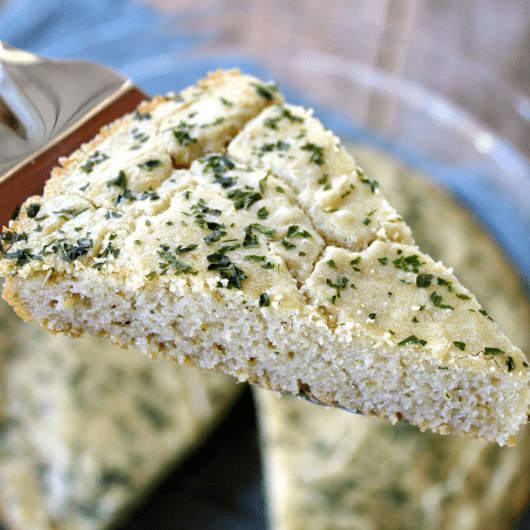 Print Recipe
Gluten-Free Focaccia Bread
This healthy and easy recipe is perfect alongside a soup or as an appetizer dipped in olive oil! The addition of rosemary and garlic make this delicious side dish a keeper. It isn't easy to find homemade and clean eating in a bread, but this one delivers! The tapioca flour, coconut flour, and eggs make this a low carb option as well as grain and dairy free. Find more recipes @ groundedandsurrounded.com!
Preheat oven to 400F and spray a pie plate with non-stick cooking spray.

Mix all dry ingredients (except dried parsley) in a medium-sized bowl. Set aside.

Mix wet ingredients in a smaller bowl and add to dry ingredients.

Pour mixture into greased pan and sprinkle with dried parsley.

Bake 15-18 min or until top is wrinkled and slightly browned. Serve alongside a soup and salad!