Grab the bag of frozen cranberries you bought during Christmas and bake this healthy quick bread. These gluten free Cranberry Bread loaves are a sweet and easy treat to bake! The fresh tart cranberries are tamed by the addition of mini chocolate chips and coconut sugar. This is the best "healthified" cranberry bread I have found!
There are 1165 calories per loaf of bread if you bake 3 loaves.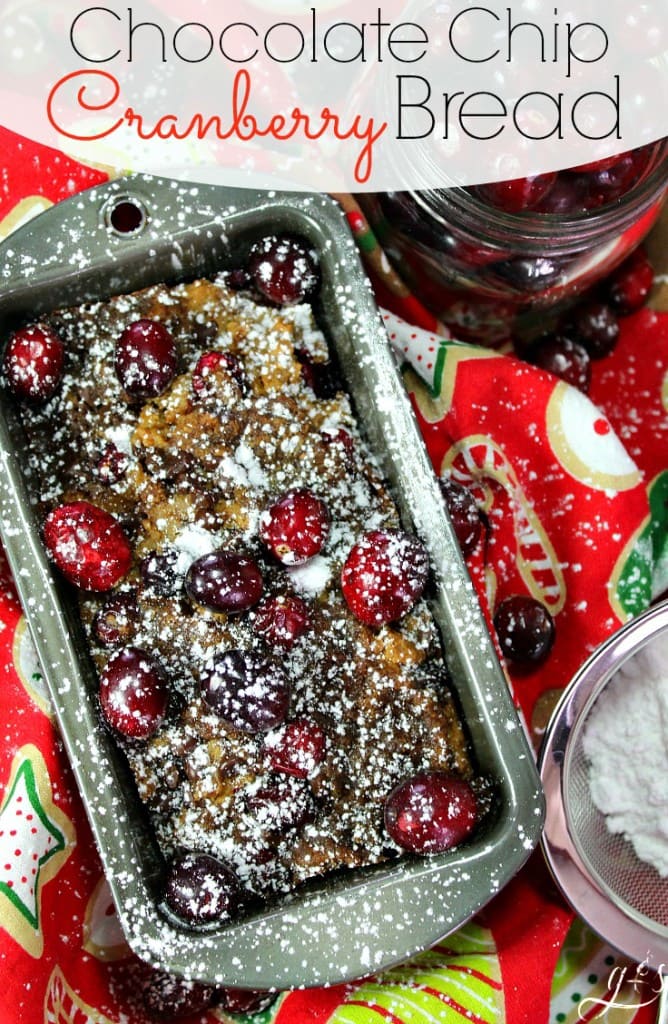 Recipe inspired by Aly at Cooking in Stilettos.