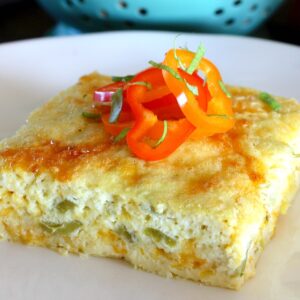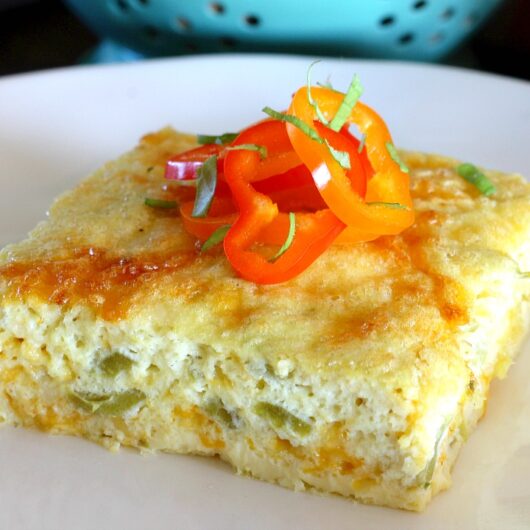 Print Recipe
Southwest Egg Bake
A healthy breakfast is the perfect way to start the day. This gluten free and clean eating casserole is packed with flavor yet only uses a handful of ingredrients. Eggs, plain Greek yogurt, oat flour, canned chopped green chiles, and pepperjack cheese are all you need! You can make this easy low carb recipe for weekly meal prep too! You can even prep this overnight and bake in the morning.
Preheat oven to 400F. Spray a 9x13 pan with non-stick cooking spray. Set pan aside.

In a large bowl, add ALL ingredients and mix until well combined. Pour into greased pan.

Bake for 30 minutes or until edges are browned and middle has puffed up. Serve immediately and refrigerate leftovers.