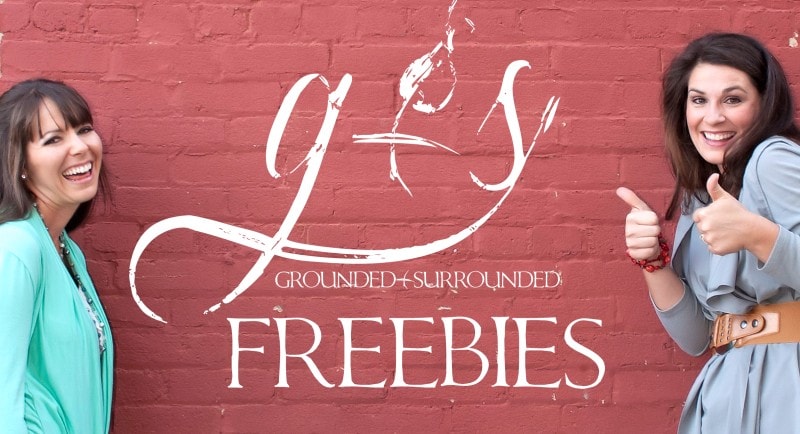 We just love freebies. And we love people who love freebies. So, if you are a person who likes to get great stuff for FREE, then we think you are going to like it around here.
It is our mission here at Grounded u0026amp; Surrounded to create fantastic resources to help you live a healthier life. We know how tight finances can be for young families, and we never want a tight budget to stand between you and the life-changing tools we have created.
Looking for a free e-course to help you take your healthy living journey to the next level? We've got it!
Looking for a free cookbook that is loaded with nutritious and delicious salad recipes? We've got it!
Looking to brush up on your gardening skills with a free 12-day Gardening Inspiration E-Series? We've got it!
And this is just the beginning, folks. We have some FANTASTIC free products in development right now u0026amp; hope to keep rolling them out as quickly as possible.
Some of our freebies don't even require an e-mail, because like we said above, we don't want anything to stand between you and this inspiring information.
Click the images below to access some great free content, and if you like what you see….please share us with your freebie loving friends.
Check out these awesome Healthy Living Freebies! #gethealthygirl
Click To Tweet