I kid you not, dinners don't get any easier than this Chicken & Artichoke Sheet Pan Dinner.
4 ingredients. 1 bowl. 1 baking pan. Done-o!
This recipe is SO simple and your family will love it.
Rarely does recipe testing result in my kids asking for seconds, especially in regards to dinner. Ha! However, they went crazy over this sheet pan meal. Both kids asked for seconds the first night and then asked if they could have the leftovers for lunch the next day.
Say what?

Is this a joke?

Alrighty then. Yes, yes you may!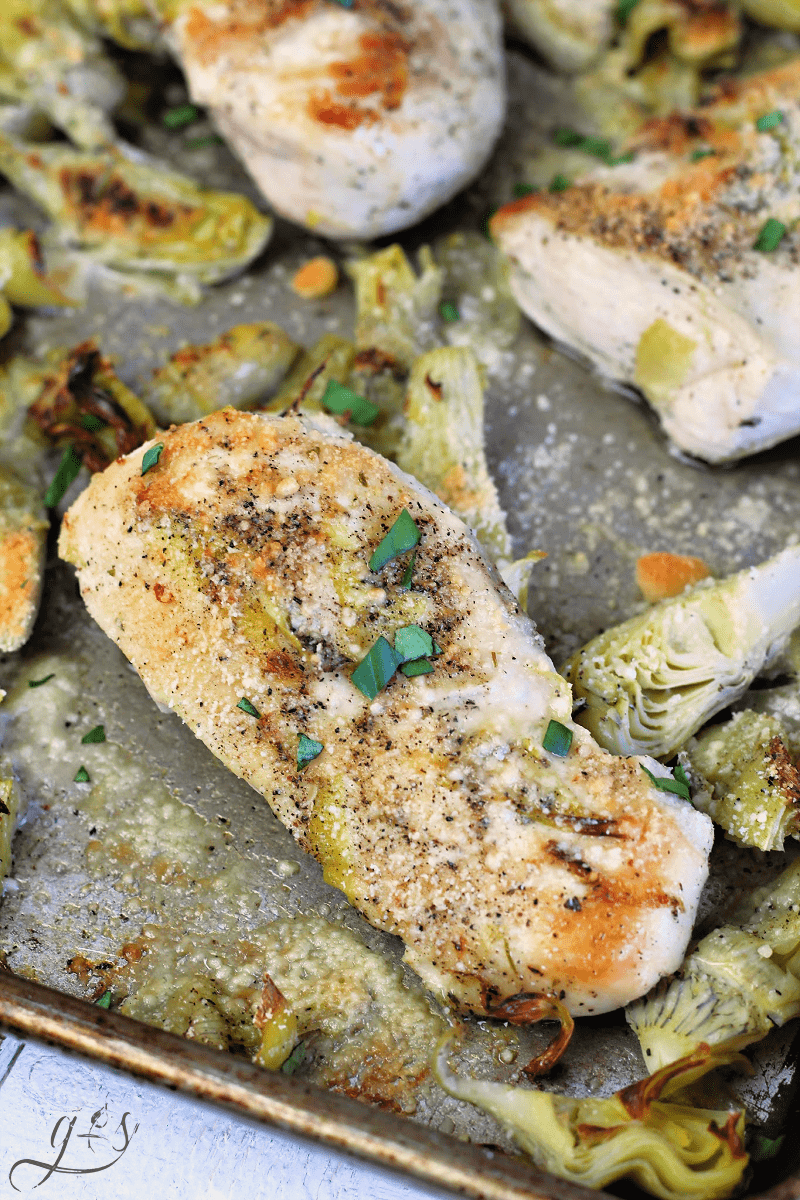 What is even more surprising to me about this simple meal is how flavorful it is. Like how in the world does the chicken absorb that much flavor in such a short amount of time? I seriously can't get over it.
There is obviously magic in the jars of marinated artichoke hearts. Magic, I tell ya. 😉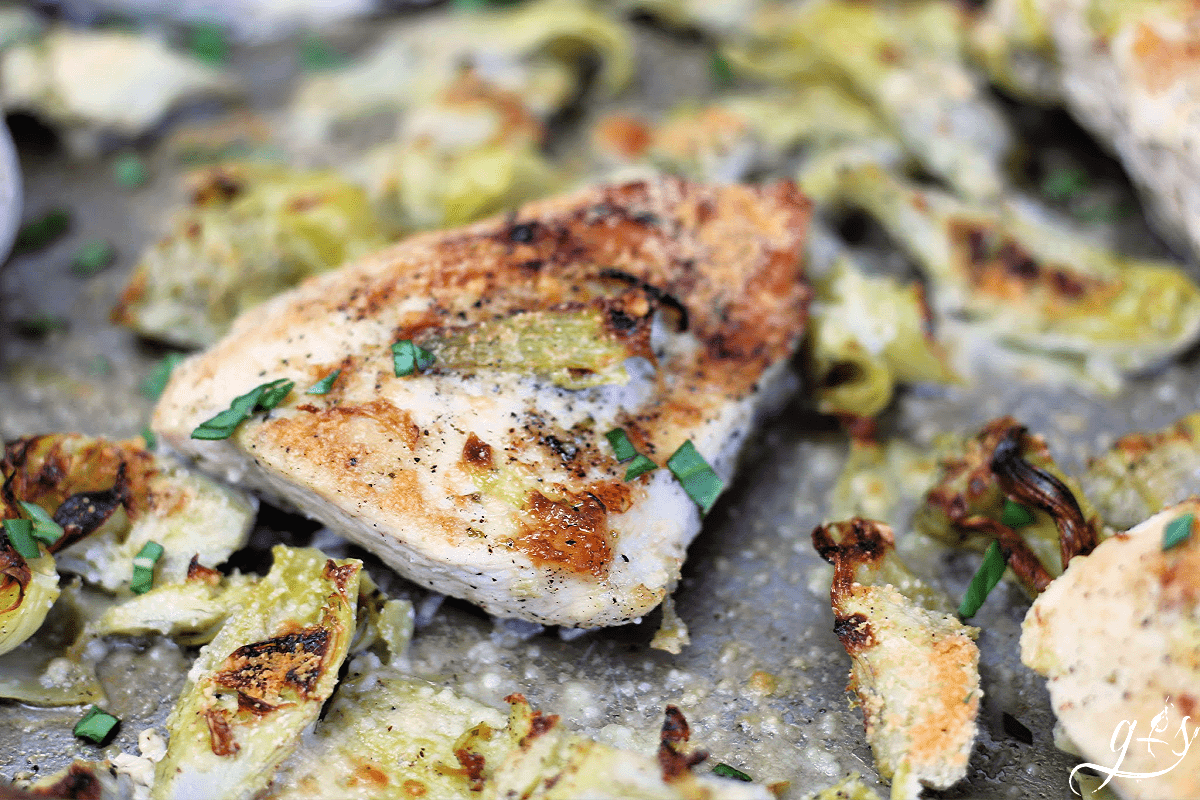 This 4 Ingredient Chicken & Artichoke Sheet Pan Dinner recipe instructions are for the oven, but this would be a great summer recipe on the grill too.
All you need is the "broiling" or grilling effect and you'll have the perfect meal no matter what time of year it is.
Oh, and are you curious why I can say this meal is only 4 ingredients, not 5?
It's because I count salt and pepper as 1 ingredient. S&P.
And it's my recipe so I can do what I want. Isn't that how it works? 😉 Haha!
I thought about not even counting the salt and pepper in the ingredient list, but then I thought better of it.
Honesty, is the best policy!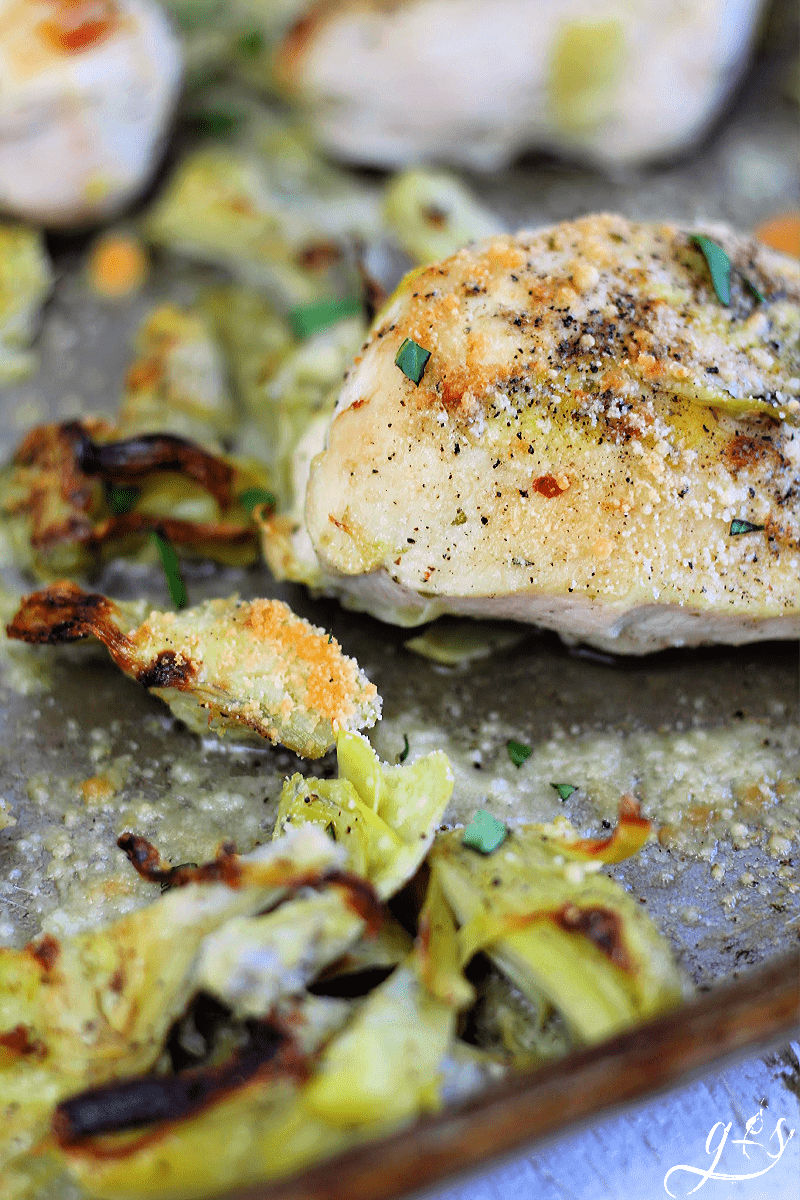 I am so excited for you all to try this recipe and even more excited for you to check out Living Well Spending Less where this sheet pan recipe is featured. Ruth and her team have SO many fantastic tips, recipes, and articles to help you find practical solutions for everyday overwhelm.
I can't wait for you to try this one! Toodles!