My friend, Susan, from cookthestone.com is sharing a simple and healthy meal idea at G&S today! I love this unique Georgian dish…don't let the name scare you off. 😉
Chakhokhbili may not ring a bell, but I can assure you that this is one of the easiest meals.
In fact, pronouncing the name of this dish is the most difficult part of preparing this recipe!
Pronounced as "khokhobi", Chakhokhbili is a traditional Georgian dish of stewed chicken with spices.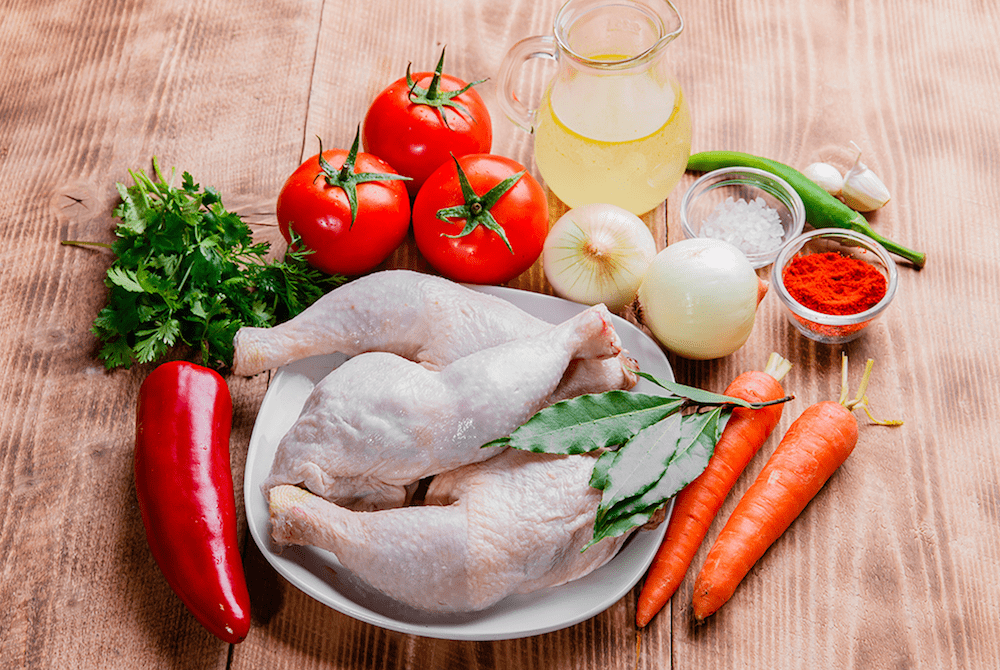 The name of the dish literally means pheasant. However, chicken is now more widely used for this recipe. In the traditional recipe, a whole chicken is cut into pieces with the skin left on. If you don't have chicken, you can also use turkey or duck.
What does Georgian cuisine taste like?
Most would describe it as a cross between Turkish and Russian cuisine.

So what is so special about chakhokhbili…aside from its hard-to-pronounce name? 😉
Obviously, it's delicious! The poultry combined with herbs makes for a hearty and filling meal.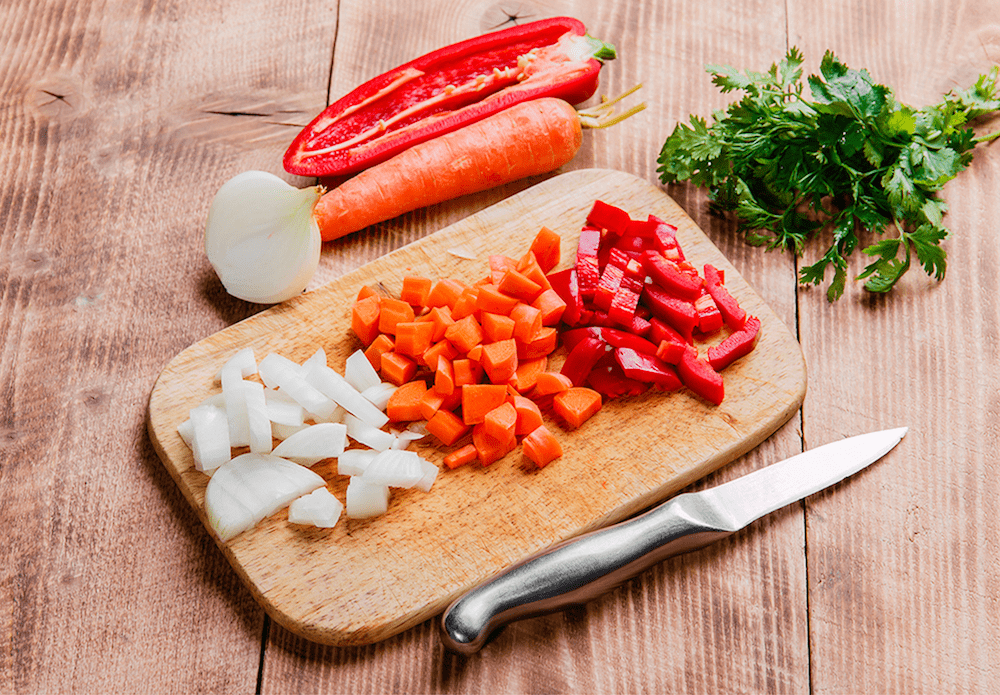 It is also very healthy. It is no secret that poultry such as chicken, turkey, and even duck are an excellent source of protein.
A cup of chakhokhbili has around 20 grams of protein.
Chicken & Tomato Chakhokhbili #cleaneating #healthy #georgian #recipe
Click To Tweet
This clean eating recipe is also gluten free and dairy free.
Another key ingredient of this meal, tomato, is also rich in vitamin C and vitamin A. It is also very abundant in copper, potassium, dietary fiber, niacin, phosphorus, folate, and vitamin B6.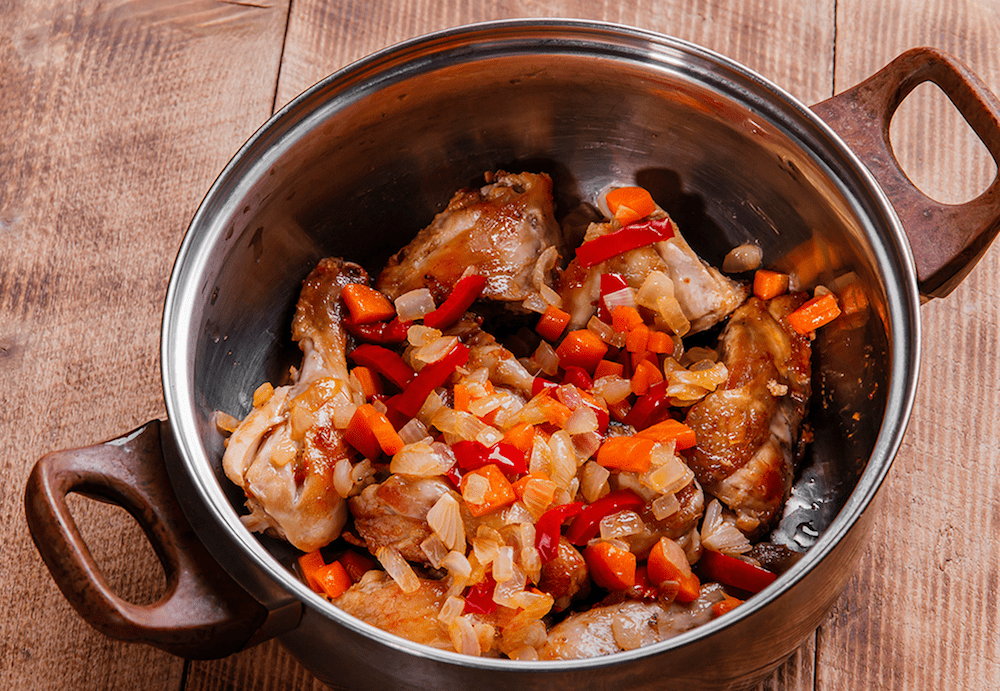 Aside from being delicious and nutritious, chakhokhbili is simple to prepare. In fact, there are very few ingredients- the bird, fresh herbs, and vegetables.
Plus, you can make this in 45 to 60 minutes and it serves 6 to 8 people!
Chakhokhbili is a great meal to share with your loved ones. This dish makes an ideal accompaniment to various salads, vegan soup, baked potatoes, or rice. Believe me, your family members will like to eat chakhokhbili with rice like I do.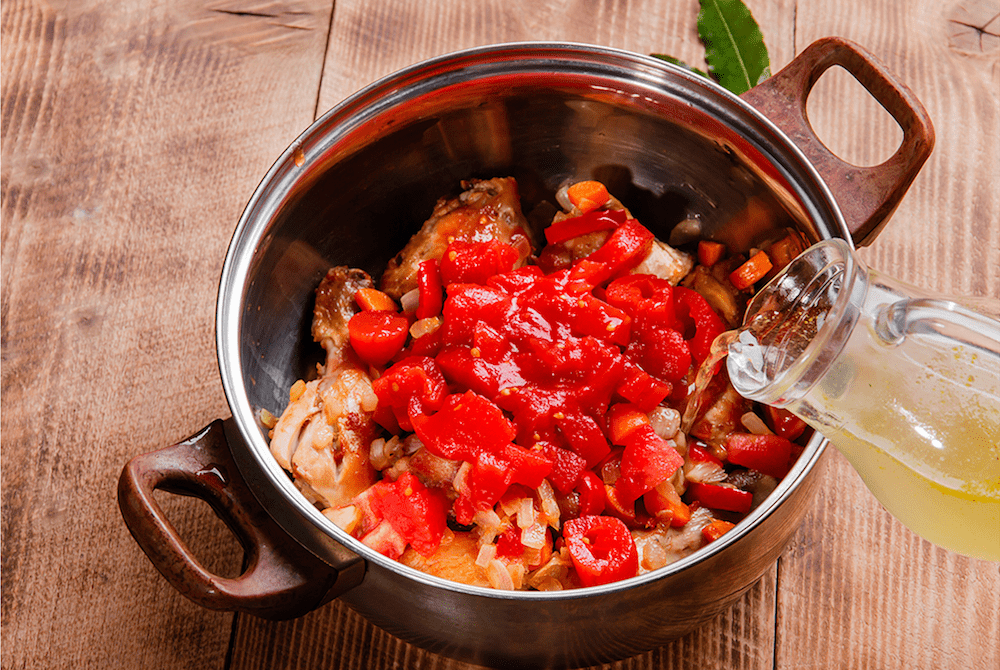 I encourage you to use fresh tomatoes in this recipe. But if tomatoes aren't in season you can use a canned version. However, the people of Georgia may likely frown at the use of canned tomatoes!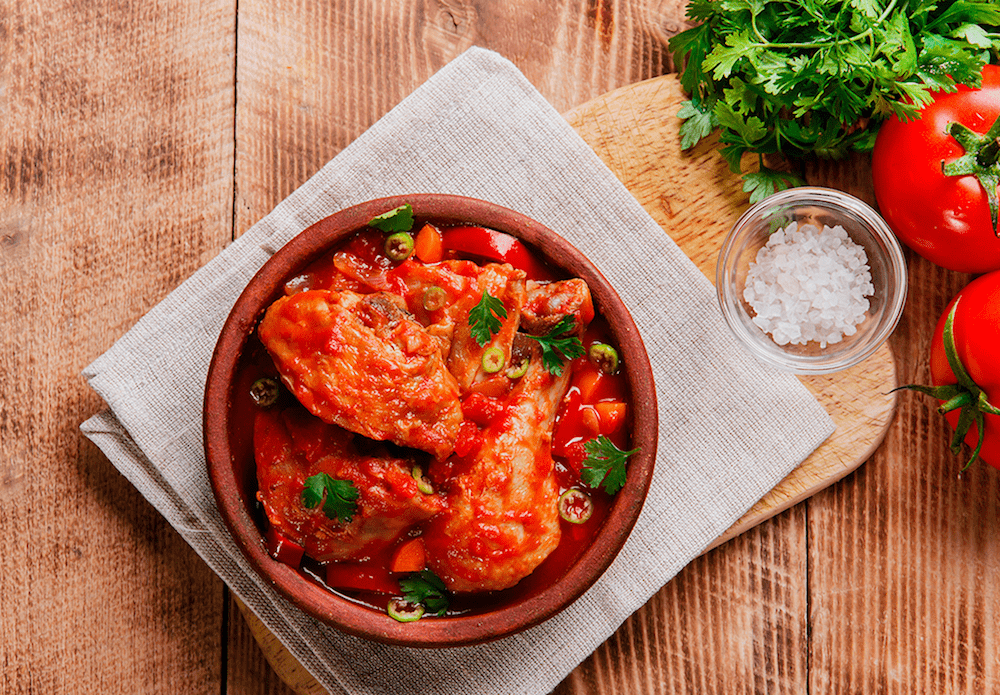 I'm Susan Conley of the blog, cookthestone.com. Sharing useful cooking and blogging information is my happiness. You can find more recipes just like this one at Cook the Stone!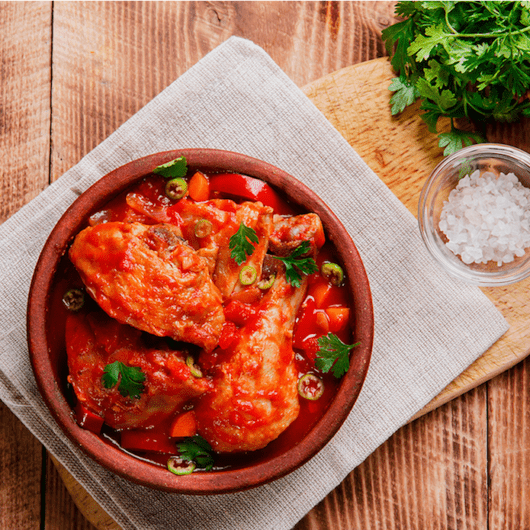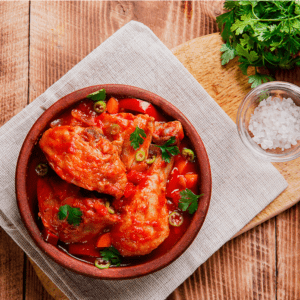 Print Recipe
Chicken & Tomato Chakhokhbili
This easy and healthy recipe is for family and friends! Georgian cuisine at it's finest! Look no further if you are on a budget (feeds 6-8!), need a a meal for weight loss or a new dinner idea. Clean eating, low carb, 21 Day Fix, Paleo, whole foods, gluten-free, fresh produce, protein, this meal is as healthy as it gets plus SO flavorful! Serve alongside rice, potatoes, or quinoa.
Equipment
cutting board

soup pot

wooden spoon

knife
Ingredients
2

onions, diced

1

carrot, diced

2

red bell peppers, diced

4

Tbsp

extra virgin olive oil

1

whole chicken

1

Tbsp

dried coriander

2

cups

tomatoes, diced

(or 1-15oz can diced tomatoes)

1

6 oz can

tomato paste

1/2

cup

white wine

(or water)

1/4

cup

fresh cilantro, chopped

(or parsley)

2

garlic cloves, minced

salt and pepper
Instructions
Clean and rinse the chicken before cutting it into large pieces, separating the breasts, thighs, and wings. Set aside.

Dice the sweet pepper, onions, carrot. Mince the garlic. Add these ingredients and 2 Tbsp oil to a large pot over med-high heat. Saute for 2 minutes.

Add the chicken pieces, dried coriander and remaining 2 Tbsp oil to the veggies for 3-5 minutes and saute until skin of chicken in browned.

Stir in the tomato paste, diced tomatoes, wine (or water) into the pot and bring to a boil. Simmer uncovered for 30 minutes or until the mass has thickened.

Add salt and pepper to taste. Once the dish is done, you can also garnish the dish with chopped coriander (or parsley).
Notes
Feel free to add green peas to the recipe if you would like to enhance the color or add more whole foods to the dish.