I'm not going to lie, I go through times of indulgence and times of not so much indulgence.
This Cucumber Tomato Protein Bowl is the perfect lunch or meal option when you are trying to let's say…slim down a little.
It's literally the most simple recipe. Hello whole foods and delicious flavor!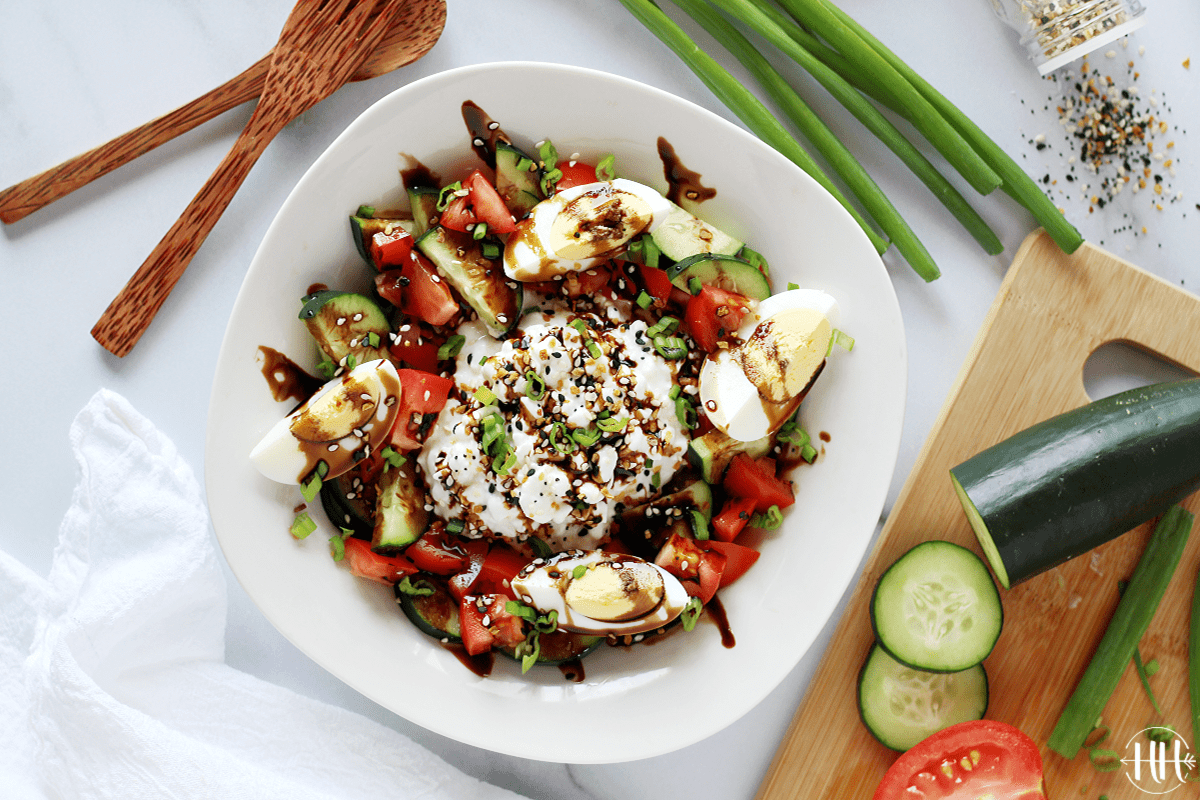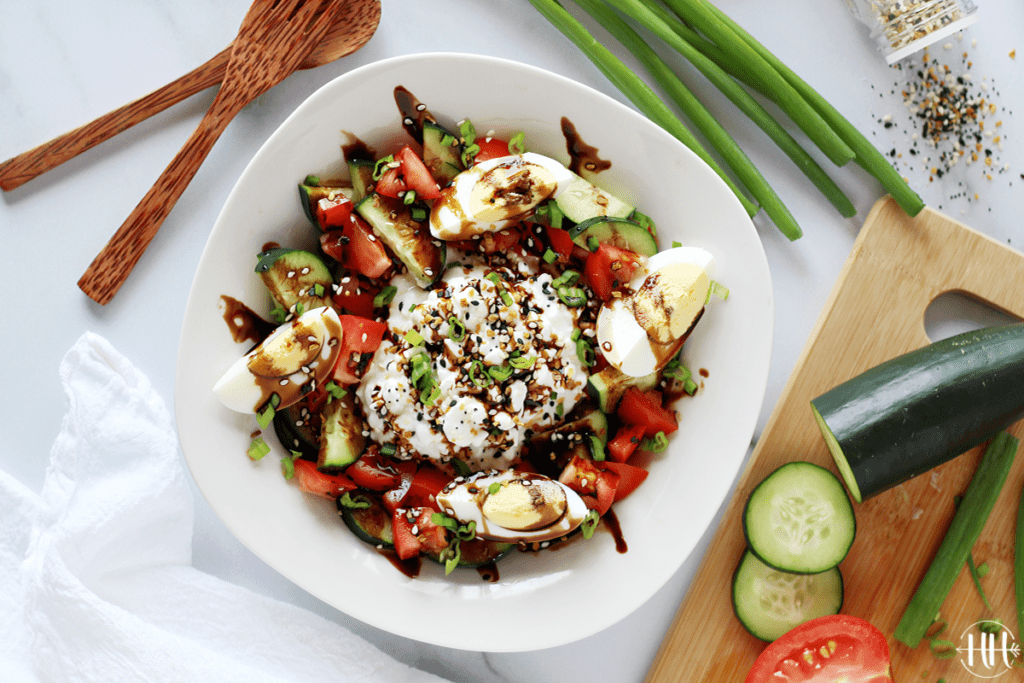 That's it! Each bowl is about 242 calories and believe me you are full when you finish the last bite.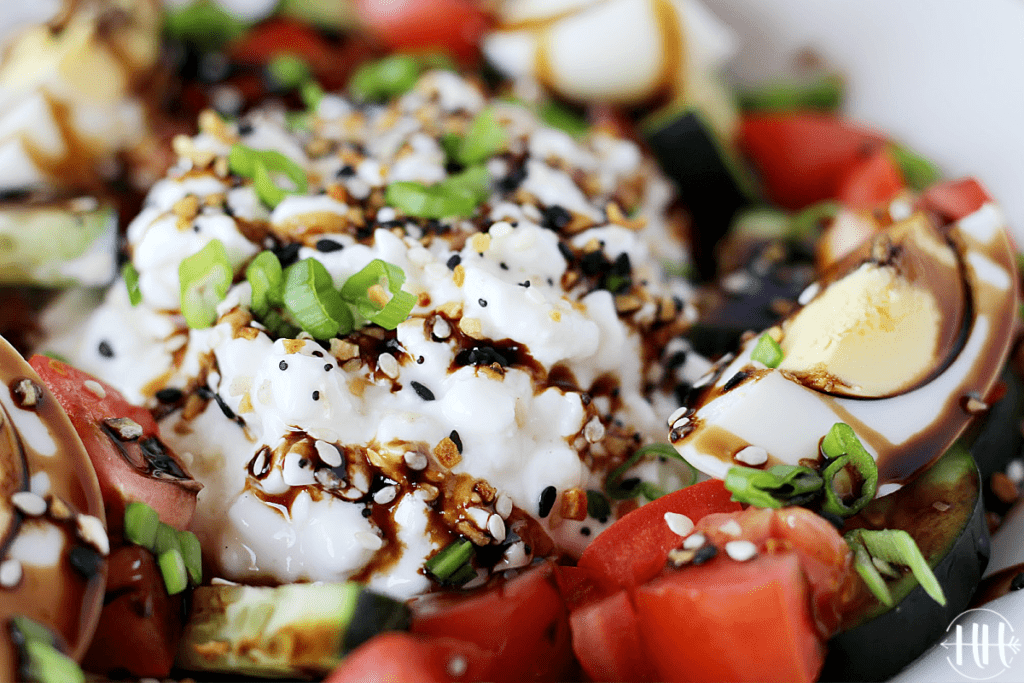 This simple meal helps tame your midday appetite while filling up on whole foods that nourish your body.
I'm in slim down mode primarily to reset my eating habits. I have been pregnant or nursing for the past 2 years and found that I could indulge in whatever I wanted without consequences.
Hello, portion control. I have missed you. NOT. 😉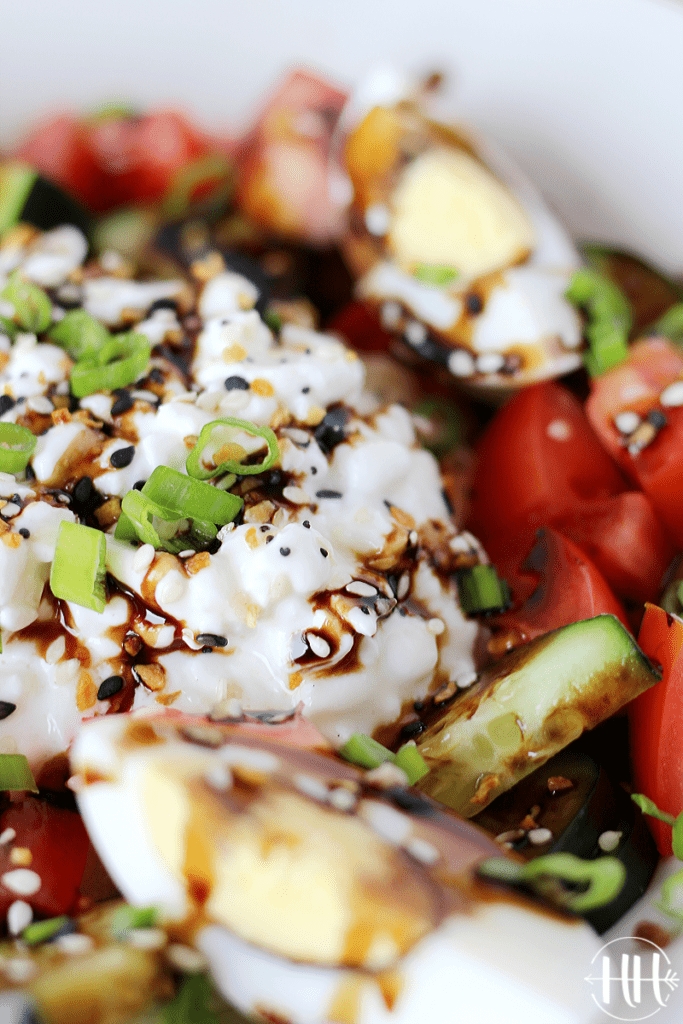 However, now that sweet Jaxon is weaned my pants have gotten tight. I knew it was coming.
Of course, I couldn't just check myself before I wrecked myself that would be way too logical. haha
I kind of hate admitting that I count calories when I am slimming down, because there are so many misconceptions about it.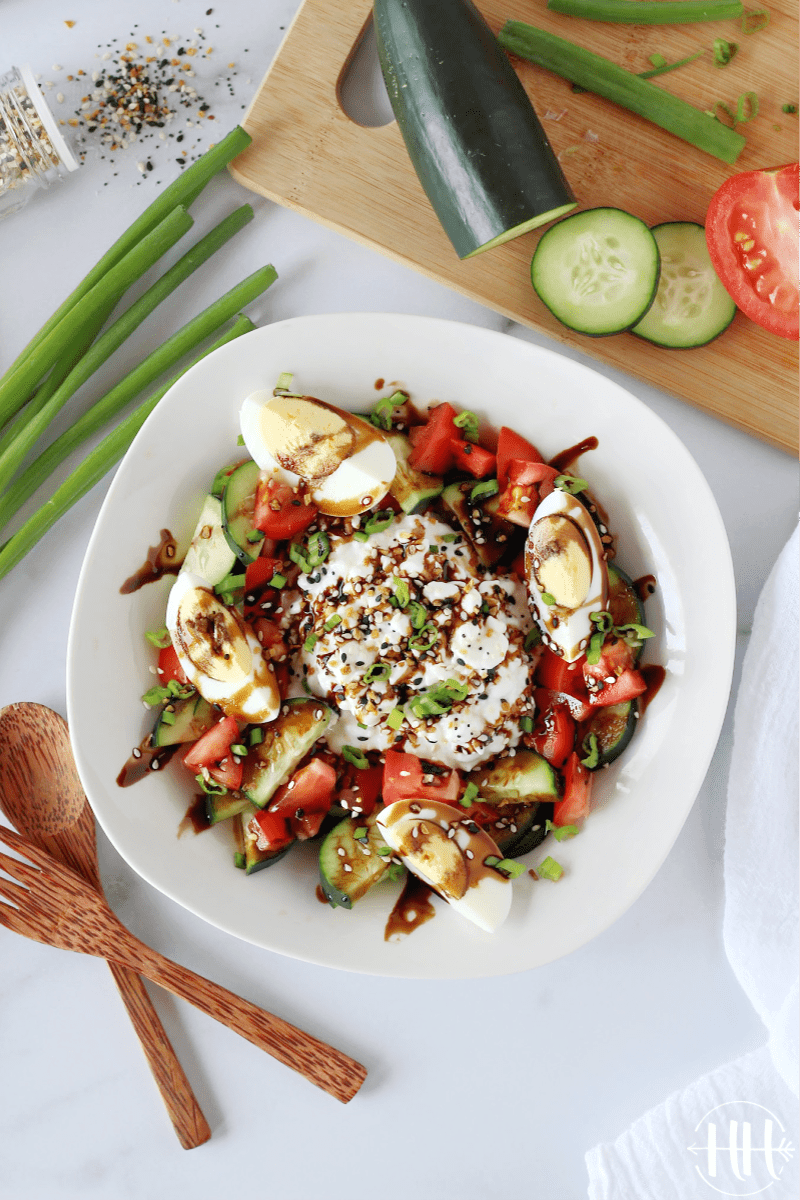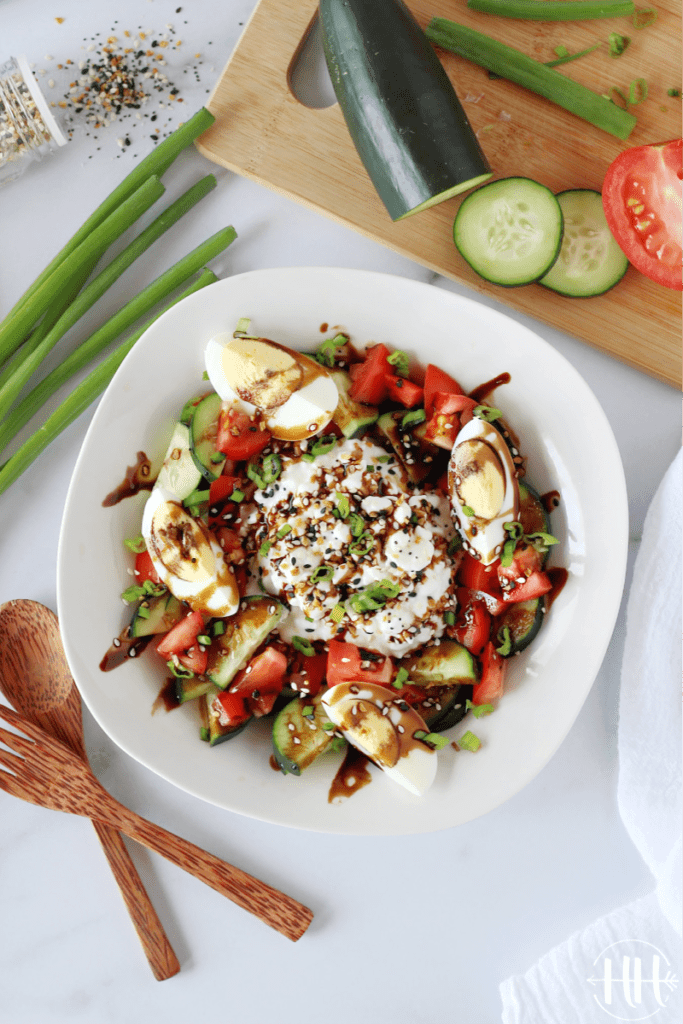 I am putting REAL food in my body, I'm just being very mindful of how much nut butter, cheese, etc I am consuming because they are very calorie dense.
Everybody does what is best for them and this is a method that works for me and is more of a lifestyle adjustment than a "diet". Pretty much teaching myself what portions my body can handle again because portion control is not something I am great at.
Ummmm, that's enough about me. Let's get you the recipe. Like the whole reason you are here! 😉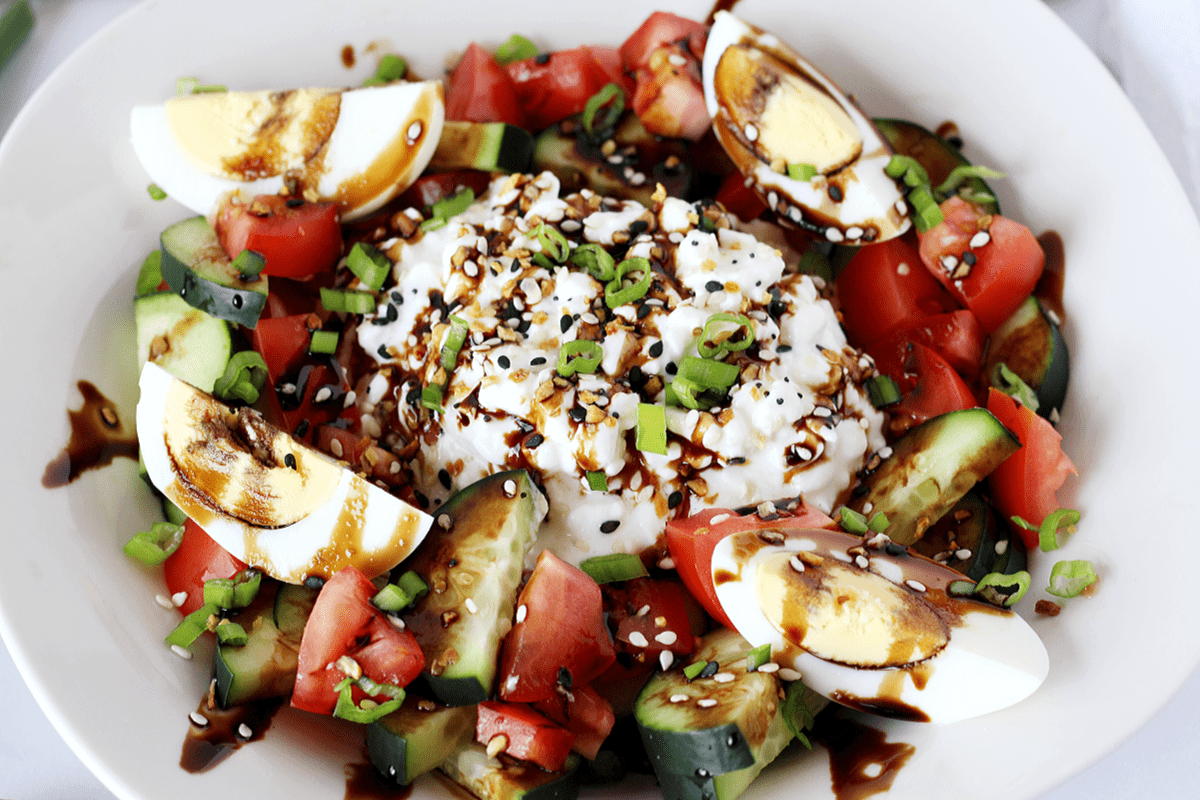 There are hundreds of variations of this salad and you can make it however you wish. Add avocado, add bell peppers, or eliminate the cottage cheese if you are dairy free. Make this recipe your own. You've got this!
Trust me, as long as you season your Cucumber Tomato Protein Bowl well with salt and pepper and EBTB, it will taste delish.