I know I have said it, but what is better than chocolate and peanut butter?
Oh, I know, peanut butter and chocolate cookies. Oh ya!
Hold onto your hats, my friends, this recipe is SO yummy!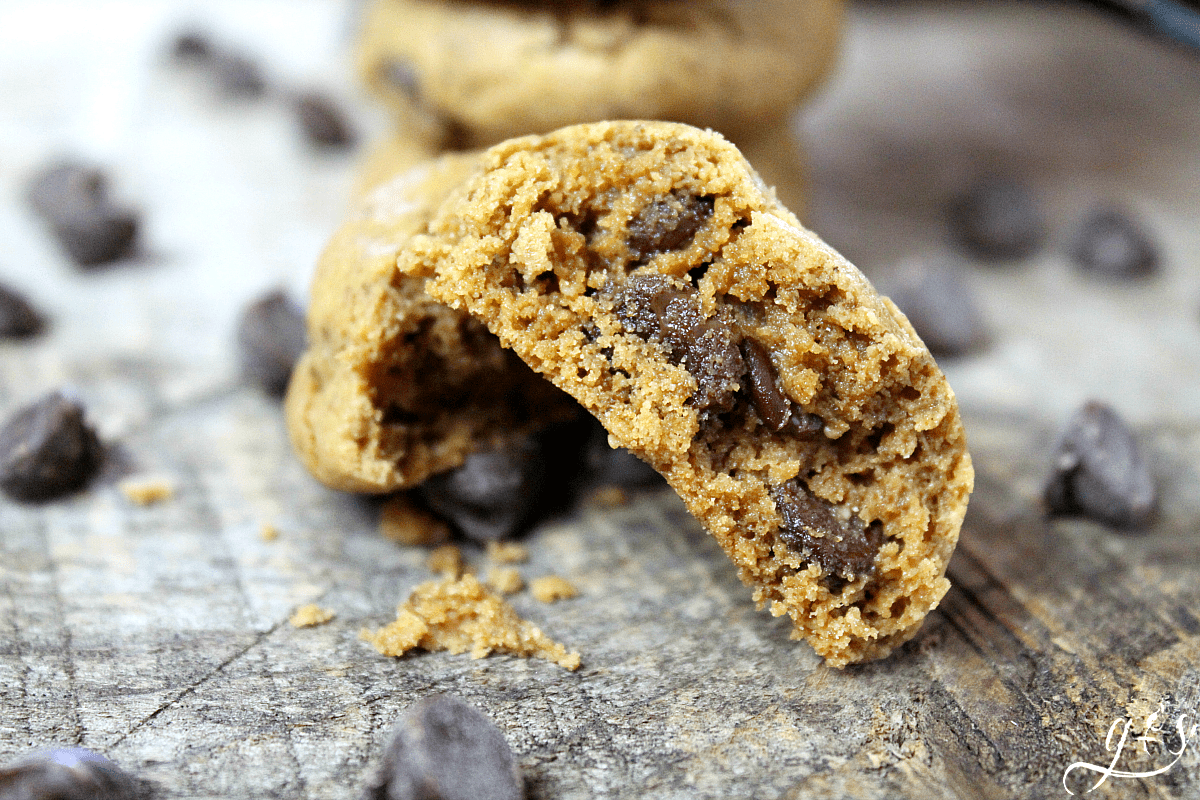 I made this Flourless Peanut Butter Chocolate Chip cookie recipe a few months ago for a teacher appreciation luncheon. A gluten-free dessert was needed and I knew these cookies would be a hit. Of course, I put my own little spin on them and planned to share them here.
Related Recipe: Apple Nachos with Salted Caramel Peanut Butter Sauce
Now comes the bummer of the story…do you think I could achieve the same result the next 4 times I made these cookies?
NOPE!
"What in the world is happening here?" was my exact thought each time these silly cookies came out of the oven dry (sorry Sharon for the 2nd batch!) or crumbly or just not the way I wanted them to be (sorry family for the other 2 batches!).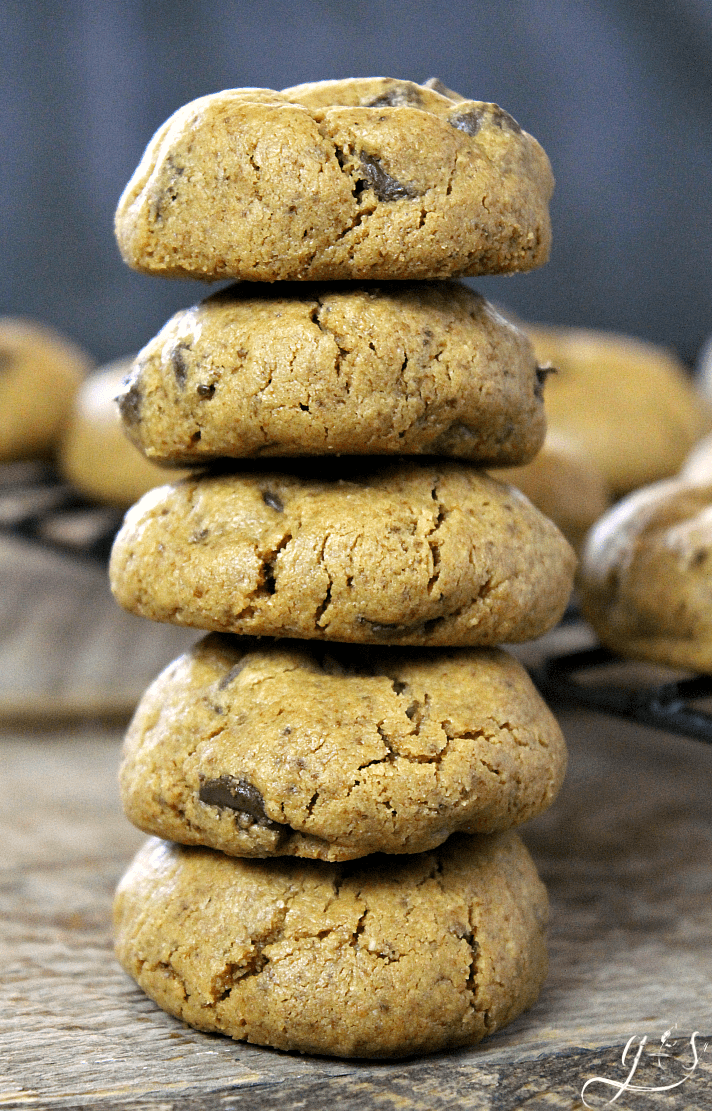 Here's a little glimpse into my life: I can't stop until I get a recipe perfect. I literally can't move on to other recipes until I get it right.
OCD much?
I finally came to the conclusion that natural peanut butter (only contains peanuts) bakes differently than regular peanut butter (contains peanuts, sugar, oil). I maybe should have known this…but honestly I have used regular and natural interchangeably and had not noticed a difference until now.
Related Recipe: Skinny Peanut Butter & Chocolate Cookies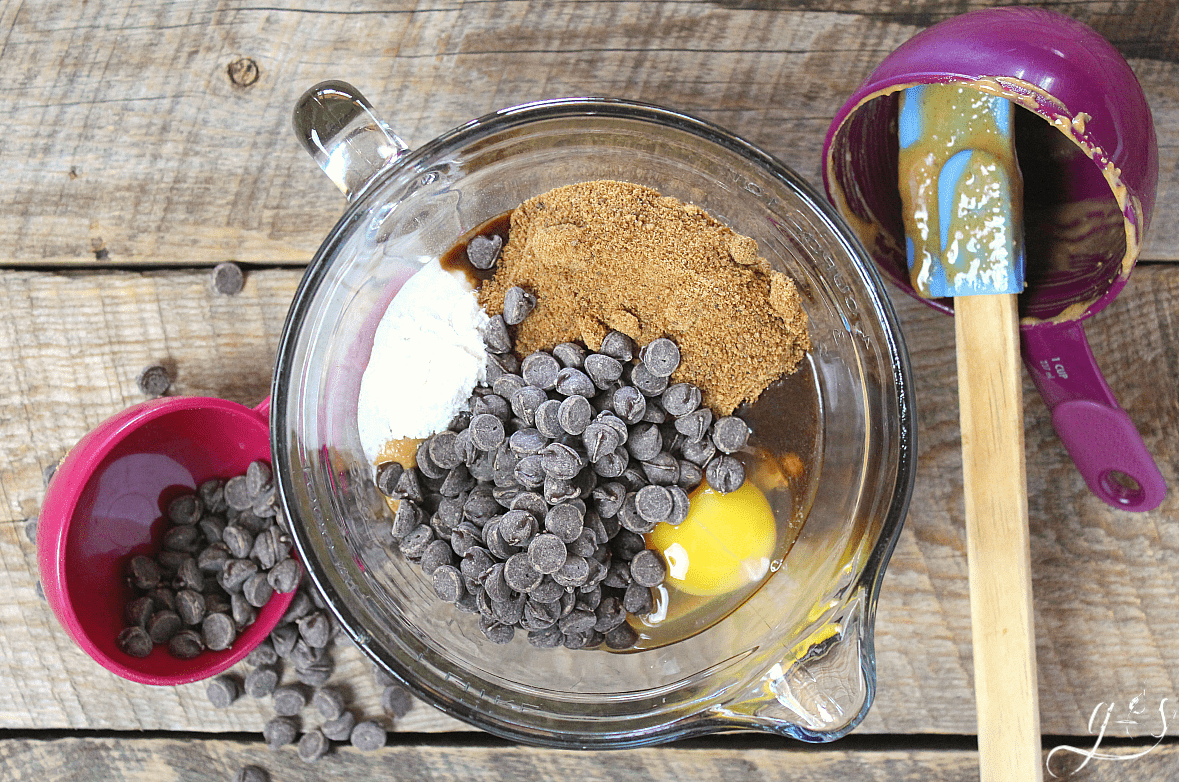 This recipe just wanted to make me work for it I guess! But the result is the most delicious little cookies free from gluten, grains, dairy (use Enjoy Life chocolate chips), and refined sugar.
Plus, they don't taste like cardboard if all the "frees" have you worried. 😉
This batter makes 20 cookies that are quickly devoured. If you are needing to feed more than one hungry husband and two children with empty pits for tummies, I would make a double batch.
In other words, if you would like cookies around for more than 2 1/2 hours just use the whole stinkin' jar of peanut butter. 😉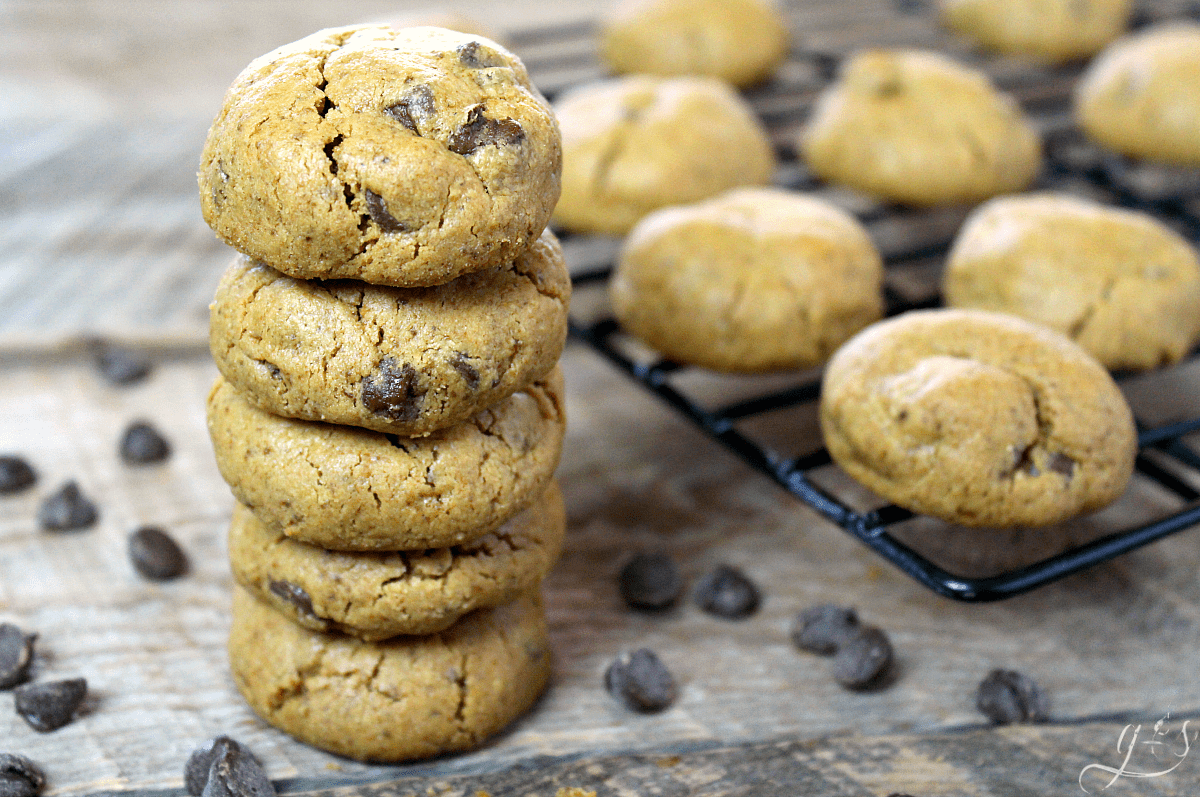 PS…My friend, Kari, from She's Nuts makes the most ahhhhmazing nut butters from almonds, cashews or pecans. Why am I telling you this? Because her butters would be SO delicious in this recipe. Hello Chocolate Almond Pecan Butter Cookies. <—–drooling!
6 Ingredient #Flourless Peanut Butter #Chocolate Chip #Cookies | #sammisrecipes #cleaneating
Click To Tweet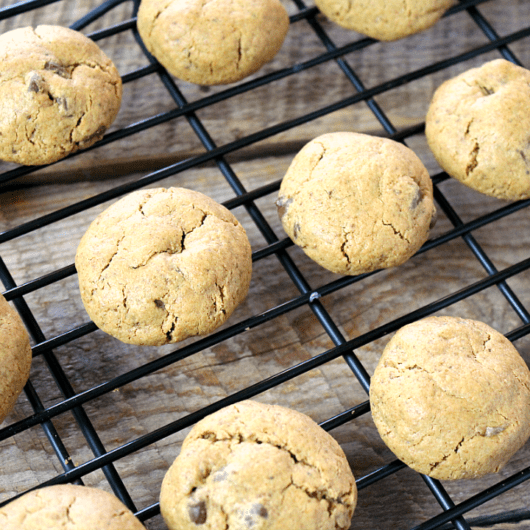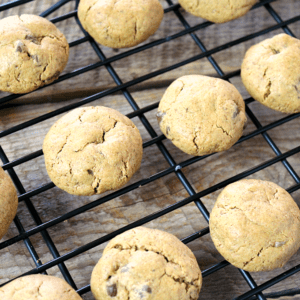 Print Recipe
Flourless Peanut Butter Chocolate Chip Cookies
The BEST Flourless Peanut Butter Chocolate Chip Cookies | These little bites of goodness contain no flour, are super easy to make, and only contain 6 gluten free pantry ingredients. Refined sugar free, grain free, and clean eating these will quickly become your go-to dessert recipe especially for kids! Make them Paleo with almond butter (extra protein!) and dairy free with Enjoy Life chocolate chips. Baking recipes can be indulgent and healthy too!
Ingredients
1

cup

natural peanut butter

1/2

cup

coconut sugar

2

eggs

1

tsp

vanilla extract

1

tsp

baking powder

1/2

cup

chocolate chips

use dairy free
Instructions
Preheat oven to 350F. Line a baking sheet lined with parchment paper.

Mix all 6 ingredients together in a medium-sized bowl. Drop 1 Tbsp balls of dough onto prepared baking sheet. You can leave them as mounds or flatten a little to be more cookie-shaped once baked.

Bake for 7-8 minutes. It is better to under-bake than over-bake. Trust me! Remove from cookie sheet after 10 minutes to a cooling rack. Store in an airtight container.
Notes
Baking with natural peanut butter produces different results than standard peanut butters in many recipes. This is the case with this particular recipe. If you are using "normal" peanut butter, not a peanut butter that touts "natural" use this recipe.