A friend shared a version of these White Chocolate Oatmeal Craisin Cookies with me and I instantly fell in love. I know you will too!
I feel like I talk about cookies too much…
Were you thinking the same thing?
Maybe I am just being a little bit self-conscious because I claim to be fairly health-conscious. 😉 <—Ya like what I did there?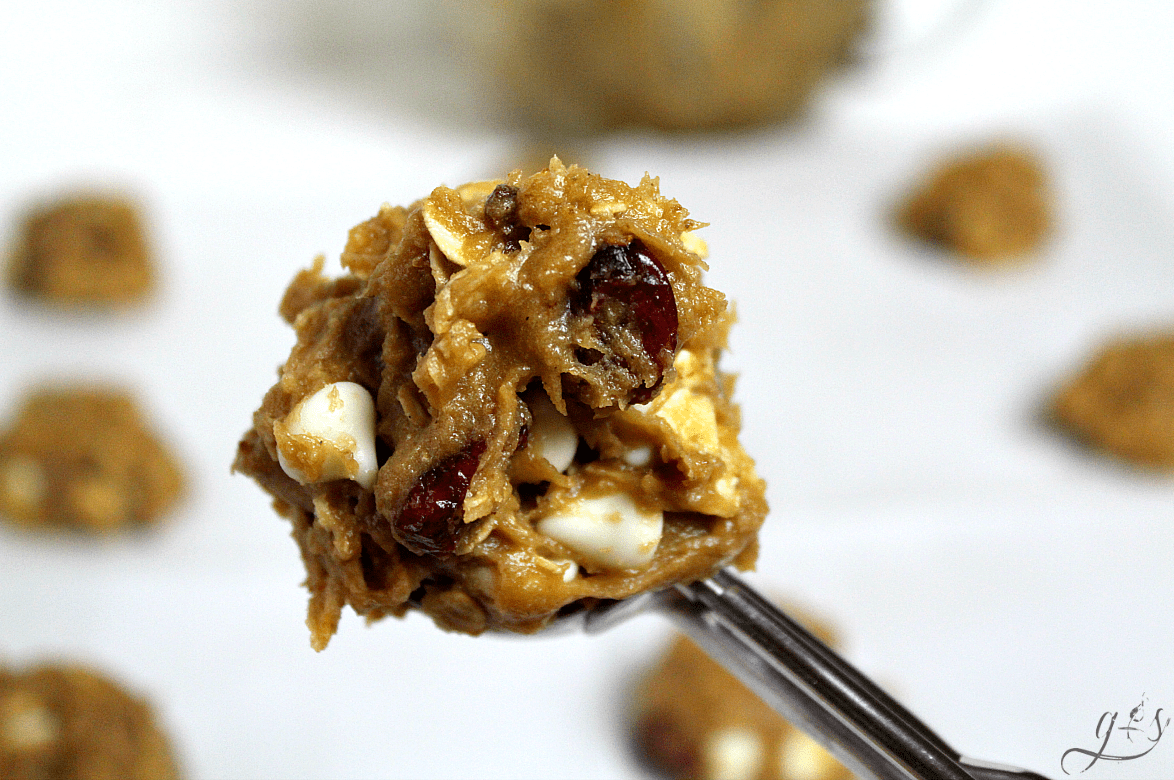 But you know what? I like sweets. A little too much at times maybe… But oh well! A little indulging in my favorite foods from time to time is part of enjoying life and being a normal human being. 🙂
And cookies are ahhhhmazing, especially these White Chocolate Oatmeal Craisin Cookies.
The texture. Oh, the texture.
We can thank the oatmeal, chocolate chips, and chewy dried cranberries for that.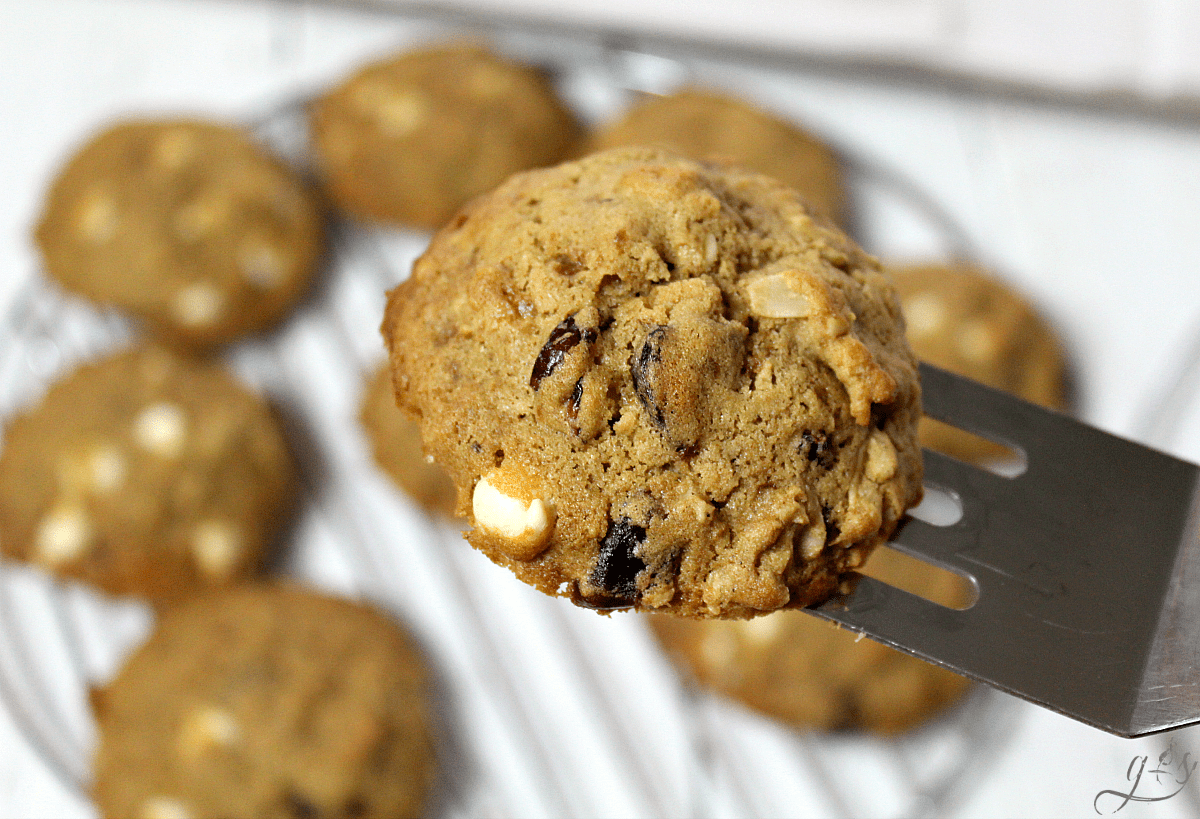 Plus, they are hearty. Can cookies be hearty? Sure! These sure are. It's the oatmeal, coconut oil, and small amount of coconut sugar that helps this recipe to be substantial.
You see this isn't just an ordinary cookie after all.
It is gluten-free, totally "healthified" from it's original version (albeit the original wasn't too far off the mark, thanks for sharing it with me Beth Anne!), and dare I say, in the running as one of my favorite cookie recipes now.
#glutenfree White Chocolate Oatmeal Craisin Cookies #healthy #sammisrecipes
Click To Tweet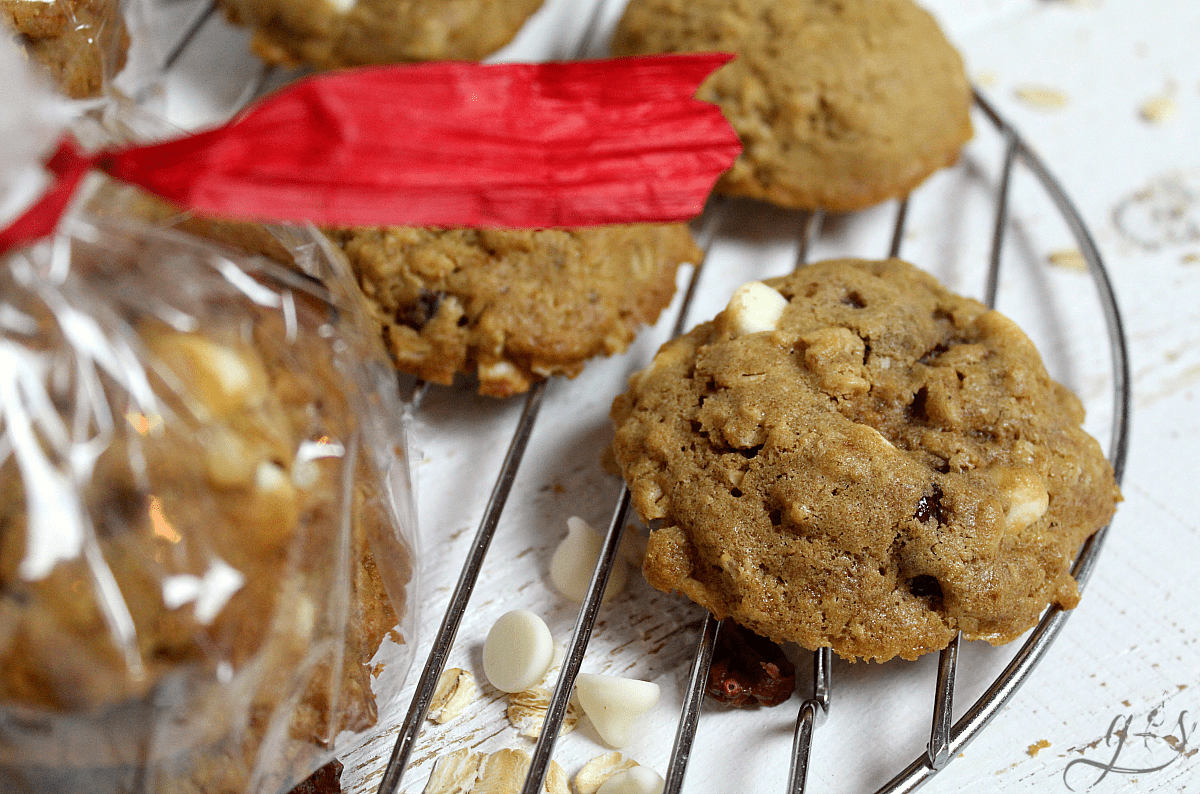 I hesitate to write "absolute favorite" because, well, I could never pick a favorite because that would just be mean. Ha! But these White Chocolate Oatmeal Craisin Cookies can definitely hold their own when compared to my mom's Double Rebel Chocolate Cookies and Chocolate Coconut Zucchini Chews.
Yep, I just pulled out the big guns. You know I'm serious when I mention those two recipes. 😉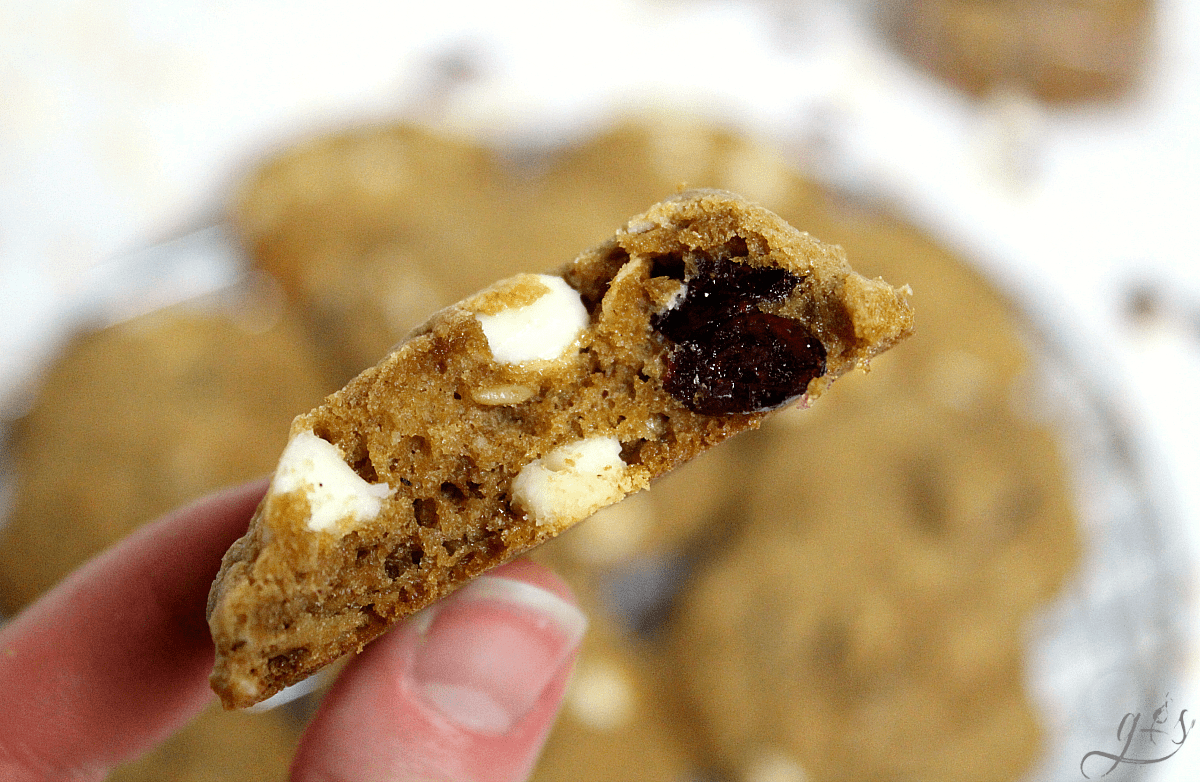 These cookies have my heart for another reason…you know how I LOVE adding every single topping to my frozen yogurt at YoYo Berri? Yep, these cookies feel like I did just that. Could I have left out the white chocolate chips or dried cranberries? Probably, but where's the fun in that?
I mean, hello, more is always better…especially with cookies!
All the recipe details are over at Living Well Spending Less where Ruth has all of the latest and greatest tips on simplifying your life and satisfying your tummy!