We all want beautiful skin don't we? My friend, Katrina, has all the answers and I am so excited to share them with you! Let us know down in the comments which skin care tip most surprised you.
Are you ready to learn What to Eat to Have Healthy Skin? See below!
Most of us have indulged in a late-night binge eating session and can attest that the food we eat is clearly linked to the condition of our skin. Yes, unhealthy food and other poor diet choices don't just take their toll on our hips, they also damage our skin.
Overindulging on sugary foods along with other major food culprits can contribute to poor skin health.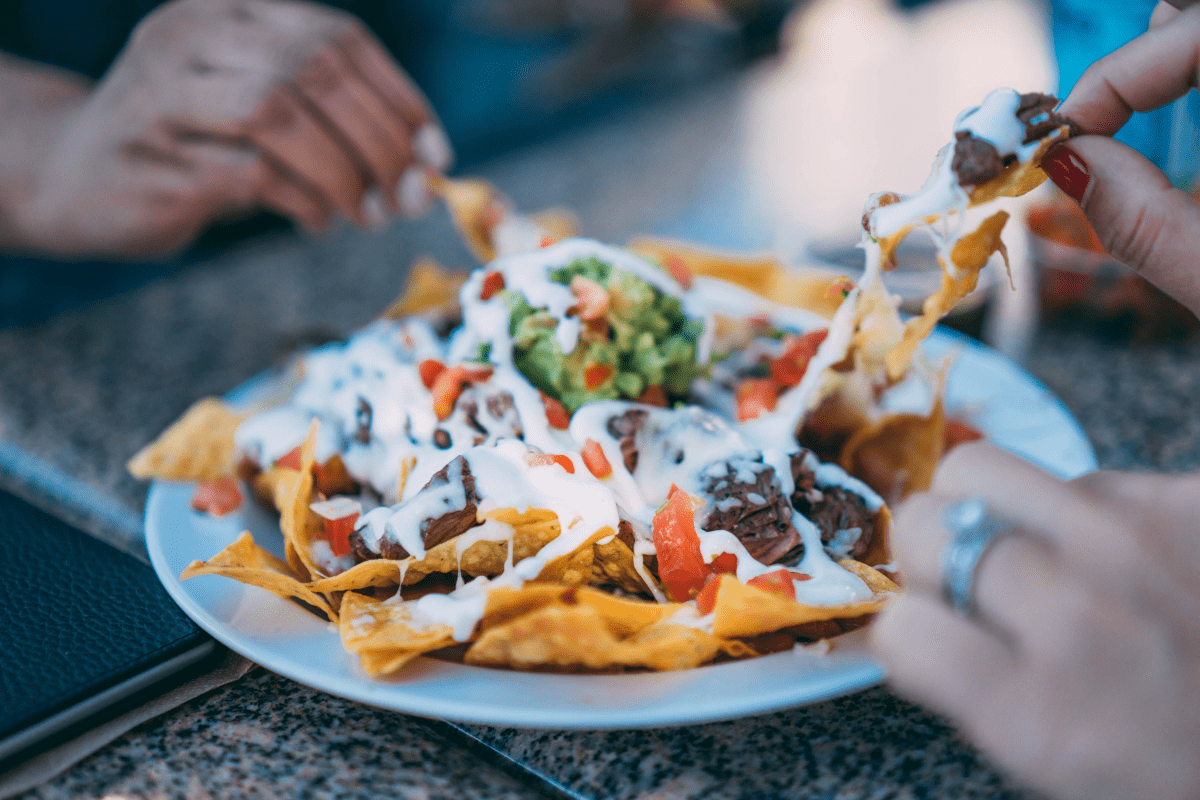 According to renowned naturopathic expert, Dr. Nigma Talib, individuals who suffer from redness, puffy eyes, and breakouts often make poor diet choices. Before you make your decisions at the grocery store, here are three food categories to avoid if you want radiant skin.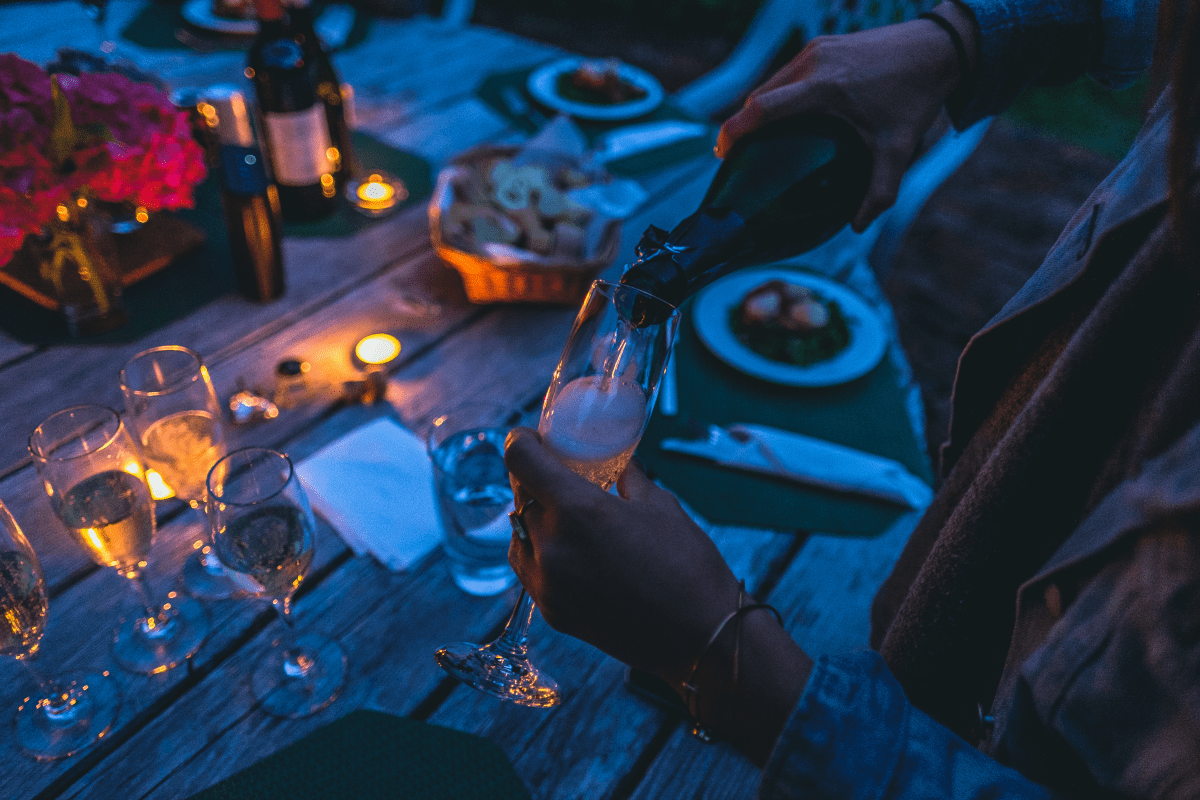 Alcoholic Beverages
One of the culprits of dehydrated skin is alcohol intake. In fact, few people know that alcohol alone triggers the aging process of any individual. The alcohol strips down the water in your cells and causes your skin to lose its elasticity.
High sugar content in cocktail drinks can also damage the protein, collagen – a crucial protein that keeps your skin supple and youthful.
When alcohol consumption is not controlled, it can lead to droopy eyelids, enlarged pores, and red patches on the face.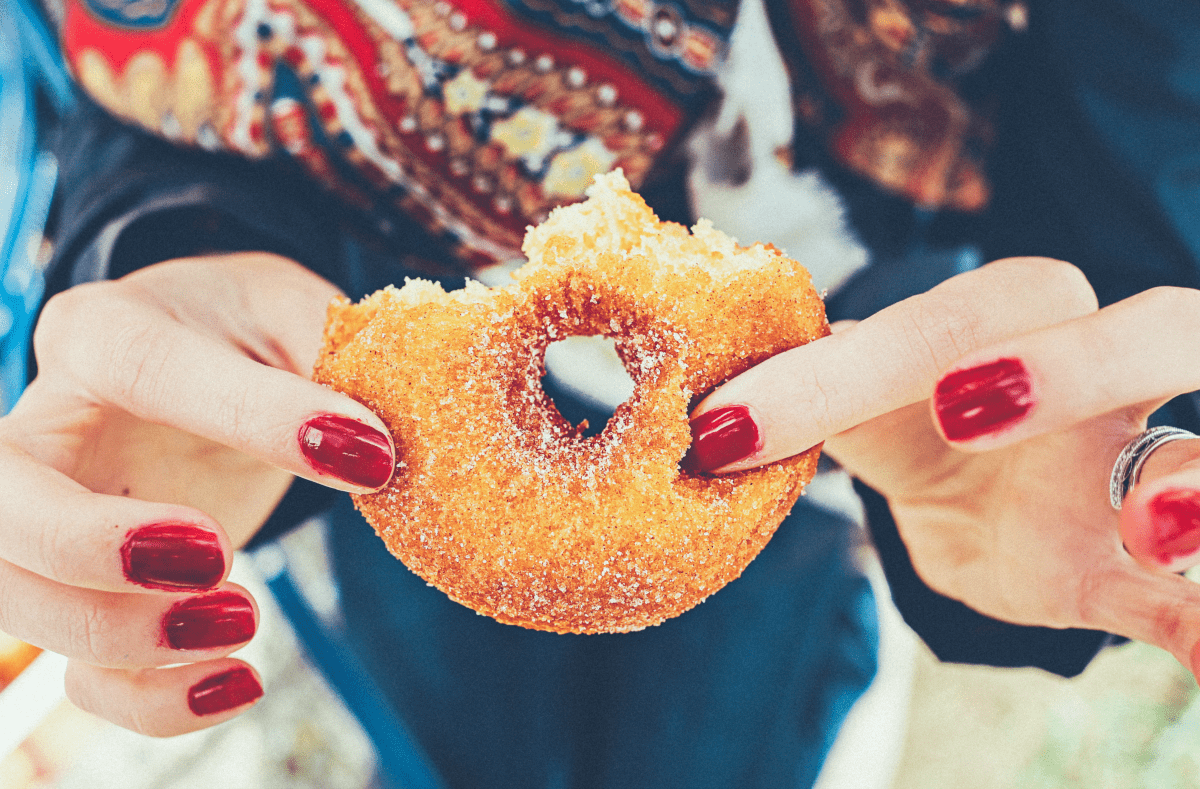 Gluten
Though the fiber in barley, rye and wheat are great for digestion, its protein called gluten can be bad for your skin.
Uncontrolled consumption of gluten increases the inflammatory response in the body, making you look red, bloated and inflamed.
Gluten has also been known to cause age spots, skin pigmentation and dark patches around the nose and on the chin.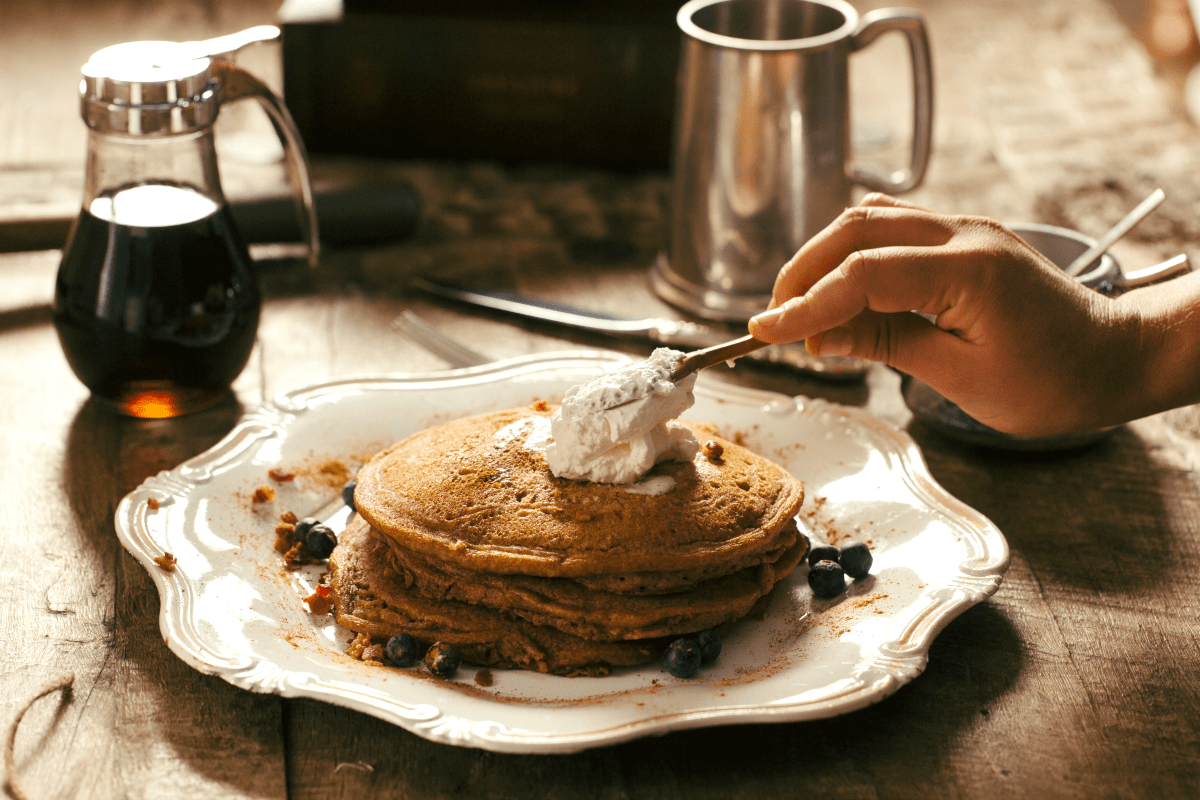 Dairy
For younger individuals, dairy doesn't pose major skin issues. However, as we age, we slowly lose the ability to effectively digest lactose.
Ingesting too much dairy for older individuals can trigger inflammatory cells to react.
This doesn't just cause bloating and gas pain. It also leads to puffy eyes, eye bags, redness and swelling.
Are dairy and gluten causing my skin issues? #healthylifestyle #glutenfree #dairyfree
Click To Tweet
Most of us can't deny that we consume alcohol, dairy, and gluten at least once a week if not more. And the truth is, letting these ingredients go might take a while, but it is a must if you want to maintain youthful skin.
If a diet of dairy-free, gluten-free and alcohol-free sounds a little bit too high maintenance check out a few food options that will help counterbalance.
So, how do you somehow compensate?
Below are some diet tips about how you can improve your skin right now without giving up too much of your favorite food!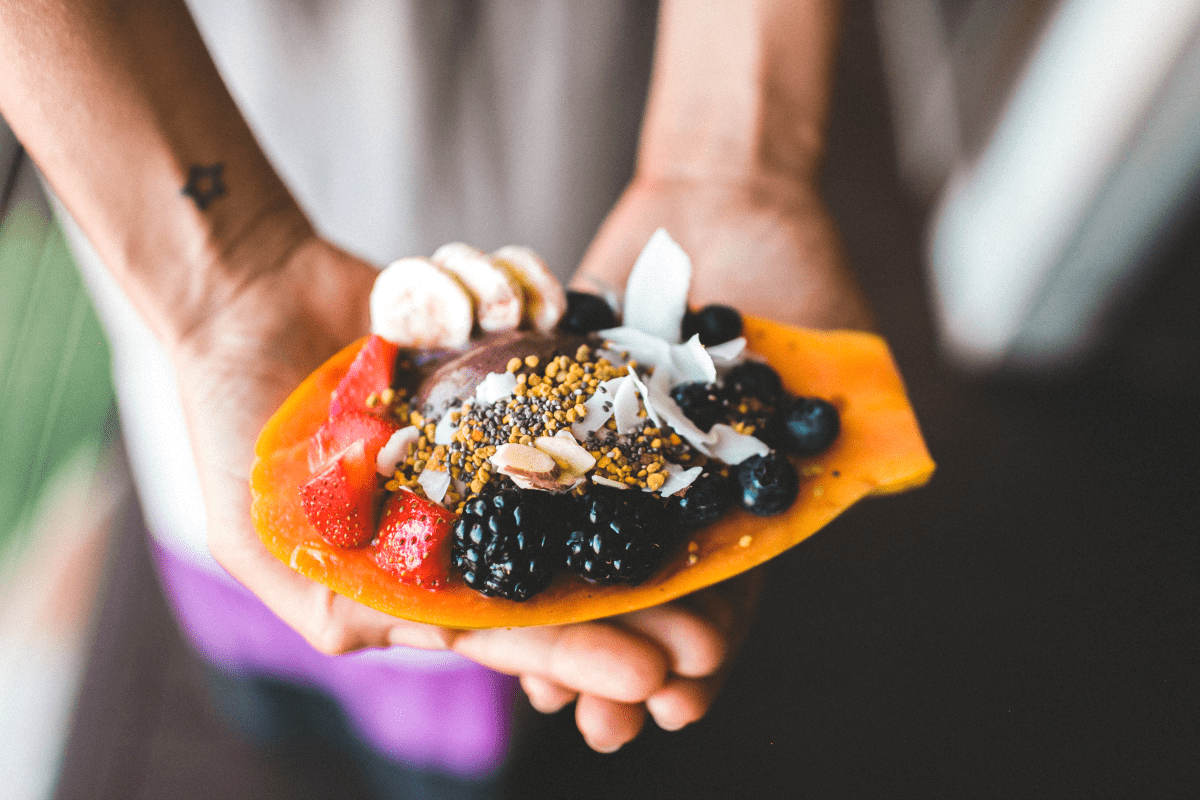 Eat Inflammatory-Fighting Foods
As mentioned, among the biggest culprits of skin inflammation is the consumption of dairy, gluten, and alcohol. On top of that, a diet of sugary treats won't do you any good either.
Eat anti-inflammatory foods like low-carb vegetables, watery fruits and spices rich in antioxidants to prevent bloating, gas, redness and dark patches on the skin.
One recommended anti-inflammatory spice to take is turmeric curcumin.
Turmeric uses for health are not just limited to skin care, it's known to treat inflammatory conditions and relieve inflammatory pain.
Because it's also a strong antioxidant, it fights oxidative skin damage, allowing your body to produce more collagen effectively.
Want healthy, beautiful, glowing skin? Check out these fab face foods! #health #wellness
Click To Tweet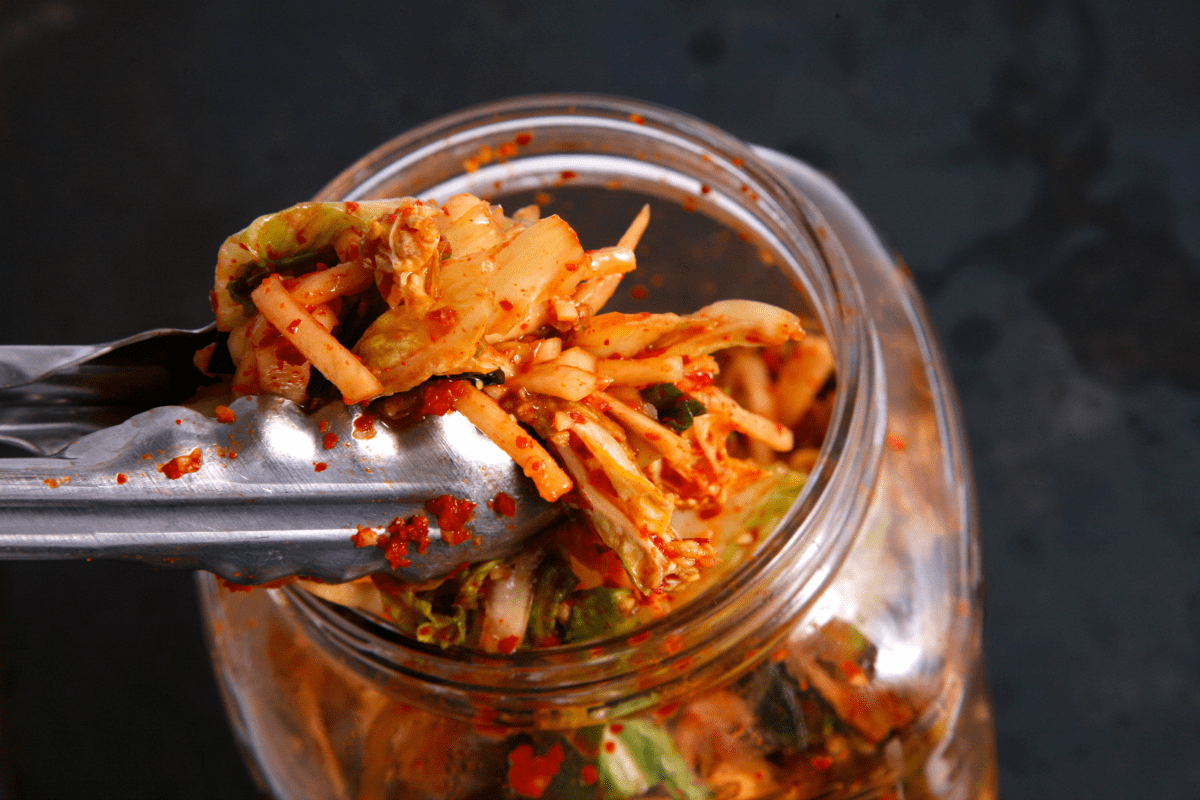 What to Eat to Have Healthy Skin
Get More Probiotics
A healthy gut is linked to healthy skin, and you can get your dose of probiotics from fermented foods.
Kimchi is a fermented dish made from cabbage and varied spices.
A staple of every Korean meal, this tangy side dish can improve your gut health. That's probably the reason why Koreans have such glowy and youthful skin.
A healthy gut is linked to healthy skin. #probiotics #fermentedfoods #healthylifestyle
Click To Tweet
Aside from kimchi, other fermented foods include natto (fermented soy beans) and yogurt (fermented milk). If you wish to add more good bacteria to your gut, you can also take quality probiotic supplements. It's very likely you will notice a big difference in the look of your skin after just a couple of weeks.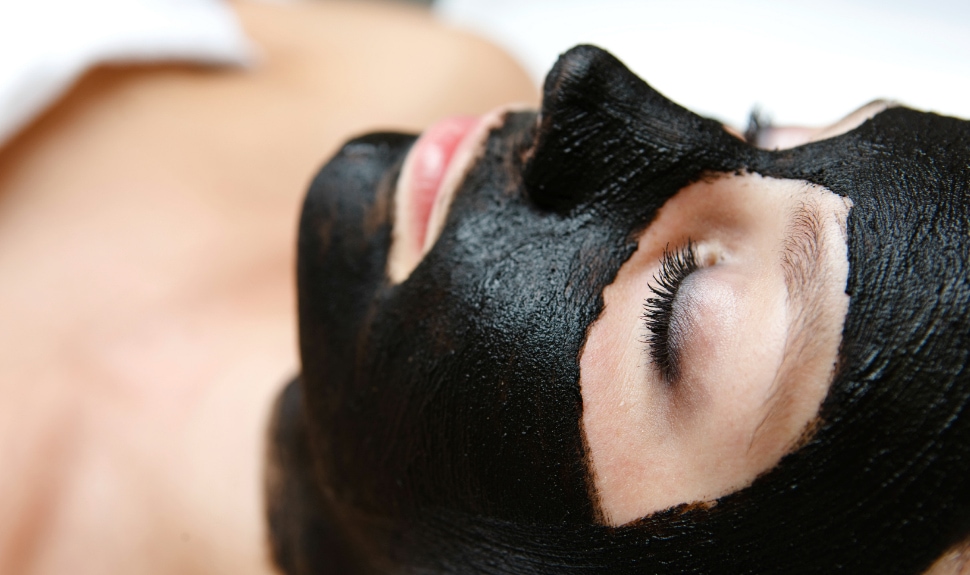 Charcoal Beauty Products
Activated charcoal has become a big deal in the beauty industry. You can see it incorporated in drinks, skin creams, facial wash and masks. Charcoal is a good product to help you detox. For example, charcoal lemonade can be used to help you detox safely and naturally.
In fact, those who have accidentally eaten gluten can drink charcoal drinks or charcoal capsules to help re-balance their gut rapidly.
It's version of facial wash can also treat acne-prone skin as it can clear impurities stuck inside the pores.
A Few Last Healthy Skin Care Tips
While taking care of the largest organ of your body, there is one general rule to remember:
Never scrub, over-wash or strip your skin of moisture.
Use a mild facial wash and toner to prevent dry skin.
Remove makeup before you go to bed.
Make sure to drink plenty of water when you wake up in the morning.
These tips along with making good diet choices will help you keep your skin care routine simple and your skin radiant!
Do you have anything to add to What to Eat to Have Healthy Skin? We love to learn new things!
[wc_row]
[wc_column size="one-fourth" position="first"]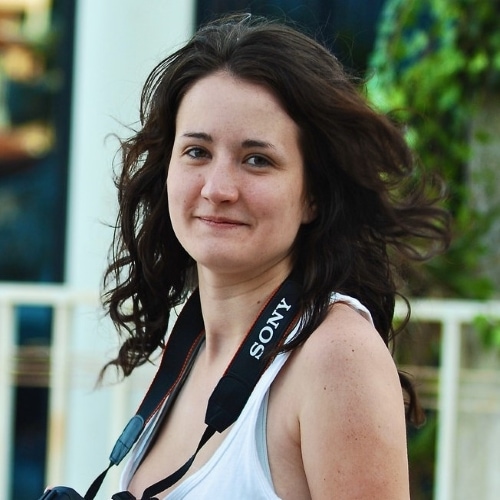 [/wc_column]
[wc_column size="three-fourth" position="last"]
Katrina Rice is a mom and a freelance writer. She strongly believes in the concept of holistic wellness through healthy and natural living, traveling and immersing one's self in new activities. A self-proclaimed health enthusiast, she hopes to inspire more people to do the same.
[/wc_column]
[/wc_row]