Can we just take a minute to ooohhh and aaahhhh over this Cauliflower & Broccoli Slaw Salad?
I mean those colors. Seriously.
This salad has graced our table for many lunches and dinners and I swear it tastes better and better each time!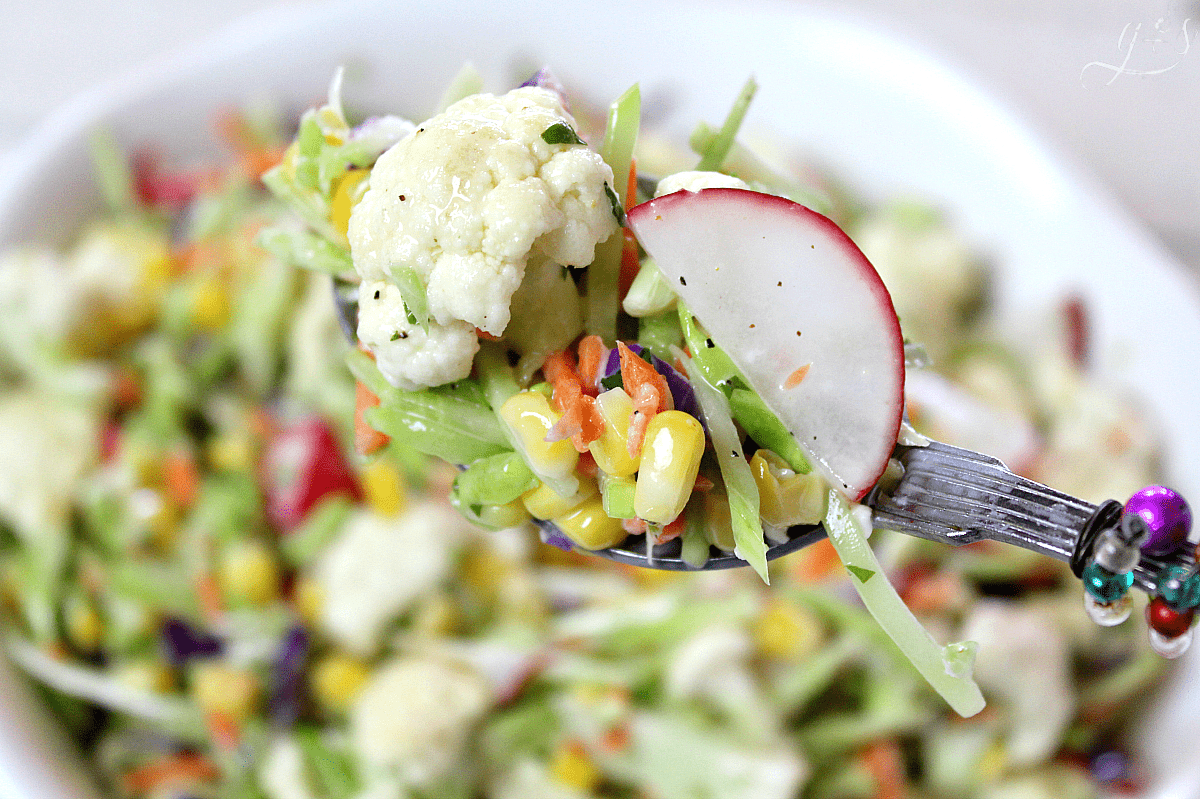 This Healthy Cauliflower & Broccoli Slaw Salad has spring and summer written all over it because of it's gorgeous bright colors.
It's so fresh and colorful I can barely stand it.
However, these ingredients are just as accessible to most of us anytime of the year. Plus, salads never go out of season, right?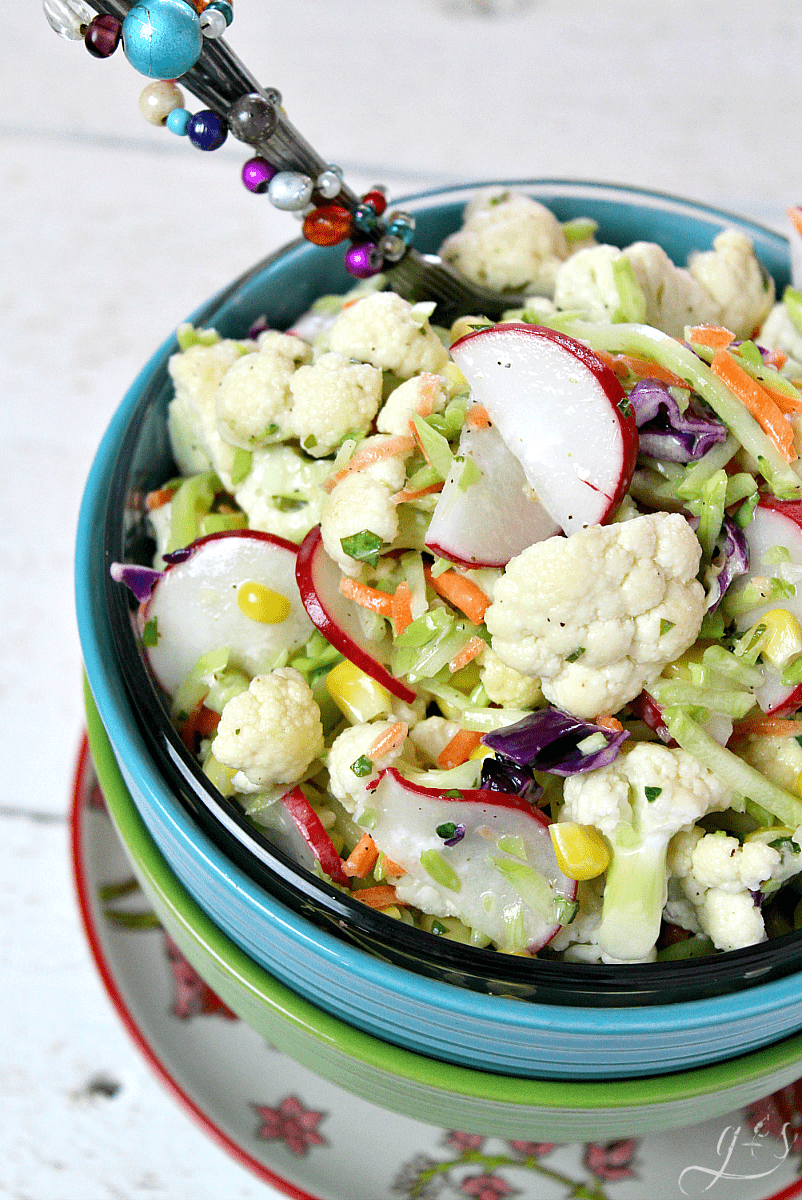 The flavorful homemade dressing is a showstopper too! There are only 6 simple ingredients, but they pack a punch. You won't be disappointed by the fresh and incredibly aromatic basil leaves.
This is one recipe that you don't want to skimp on the fresh herbs.
Dried basil works well in many recipes, but not this one my friends.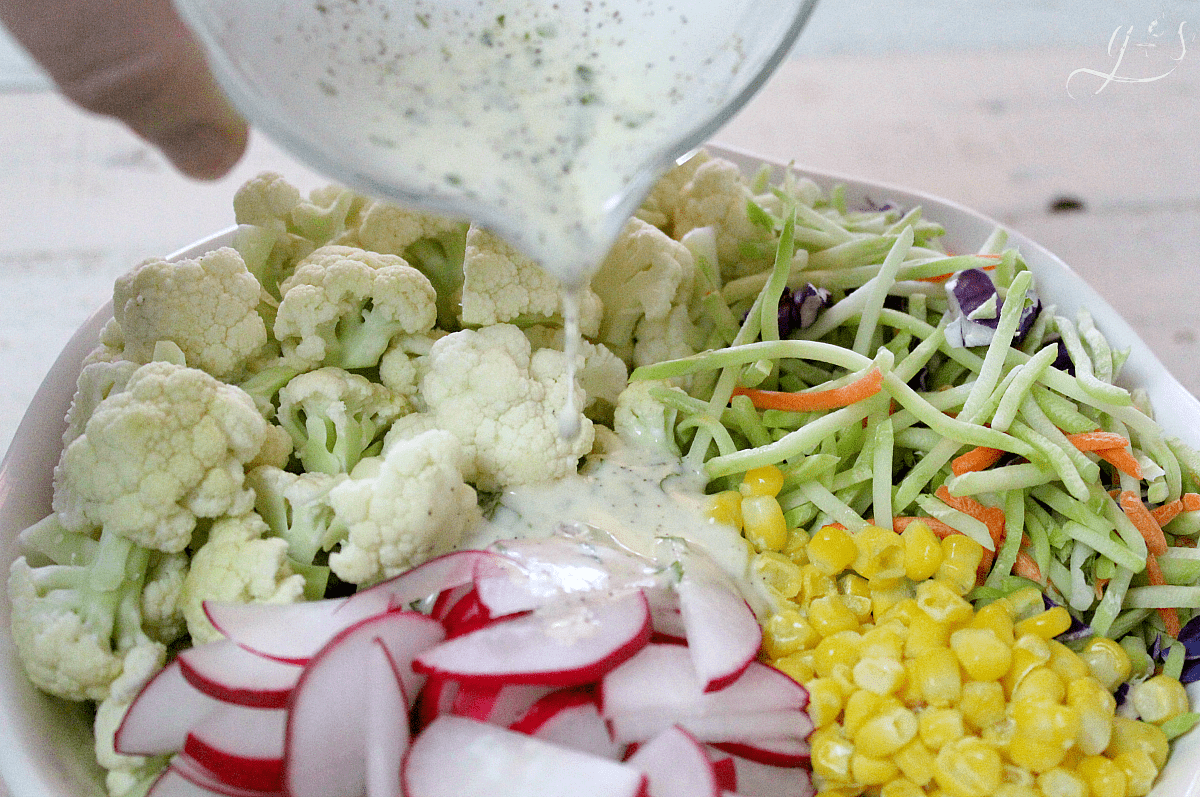 With this salad, feel free to buy pre-cut bags of cauliflower florets and broccoli slaw.
Don't forget you can always make your own broccoli slaw from your leftover broccoli stalks.
My friend, Sarah, taught me that little trick. She hates wasting food and tries to use every part of the vegetables she grows even the leaves from her radishes! They can be used in soups, quiche, and pesto!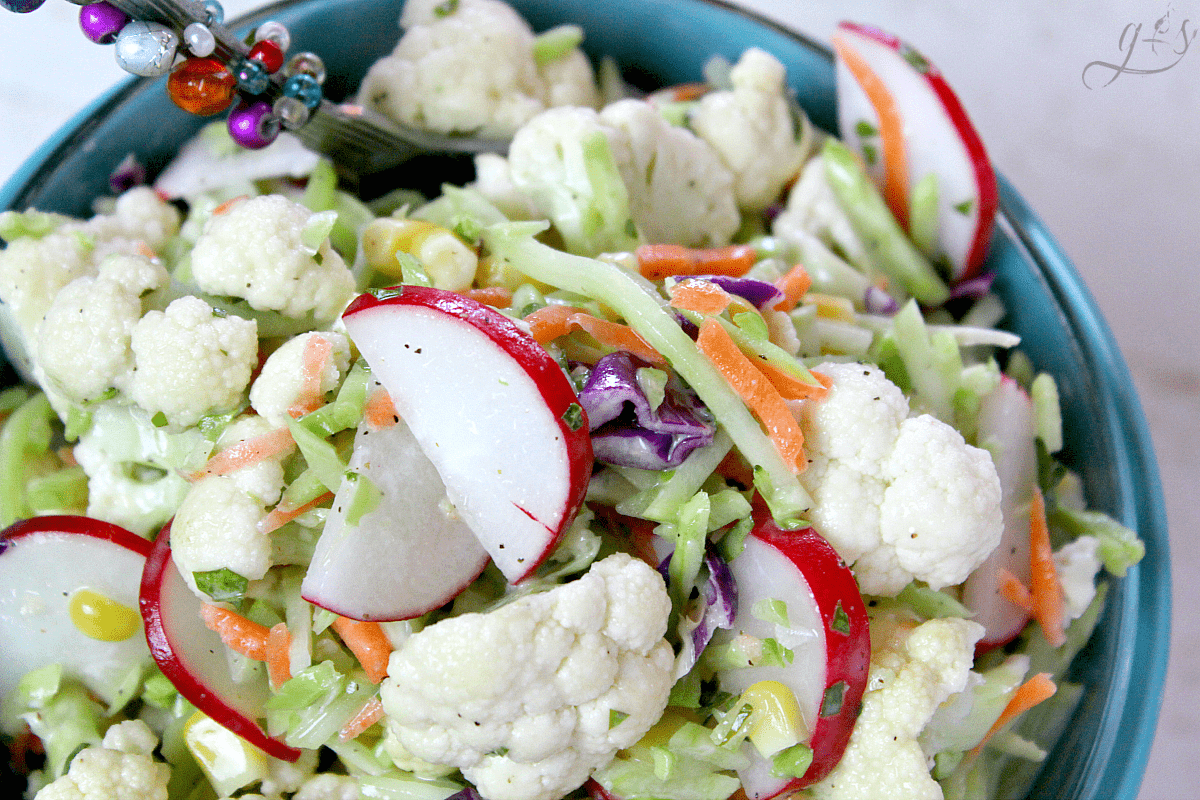 Feel free to make this Healthy Cauliflower & Broccoli Slaw Salad your own by substituting purple or green cauliflower for the white.
You can also try watermelon radish in place of the more traditional variety. Oh, that would be so pretty!
Healthy Cauliflower & Broccoli Slaw Salad | Bring on summer! #wholefoods #sammisrecipes
Click To Tweet
If you are needing a salad that keeps it's texture and doesn't get soggy sitting in the fridge for a few days, you will love this recipe.
The flavors are usually single and ready to mingle (ha, I crack myself up) after a couple hours, but I have eaten this salad 3-4 days later and it tastes just as delicious. There is no lack of flavor or texture. Woot woot!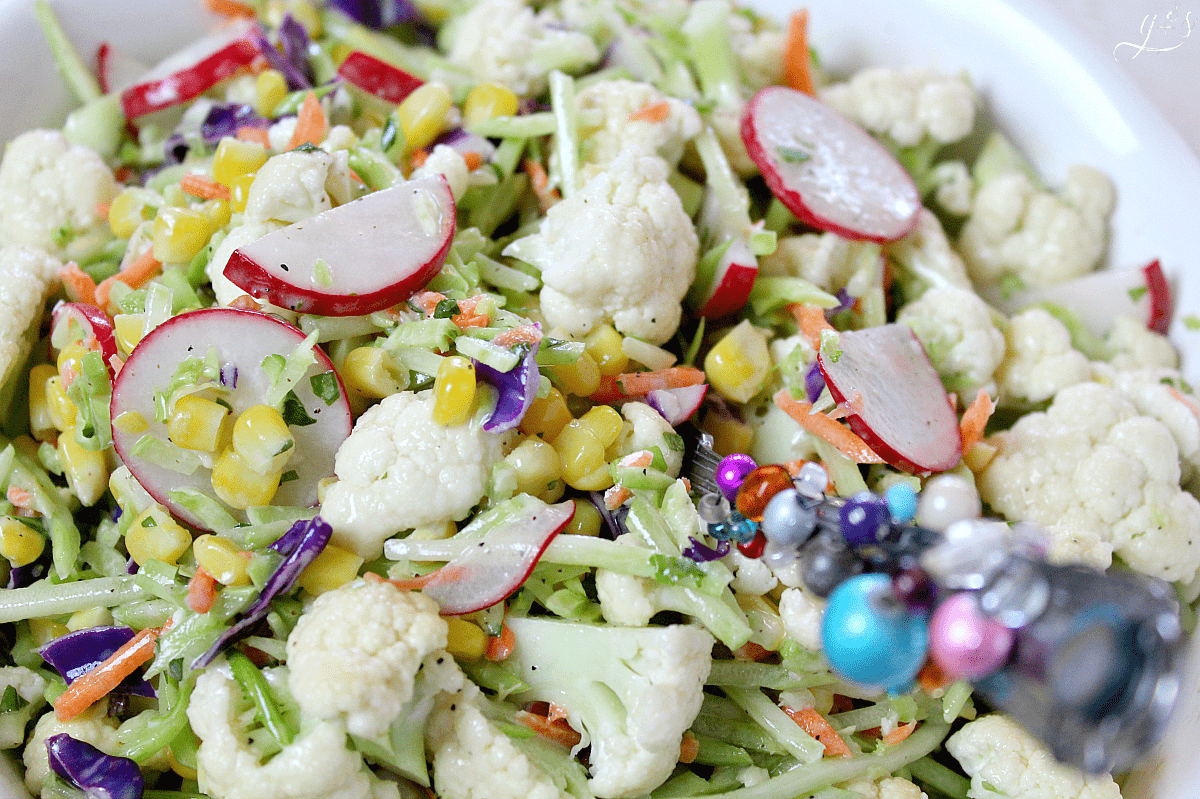 Well that's all I have for now peeps. You can find this delicious recipe and all the incredible details at Living Well Spending Less!