Gluten free baking can be intimidating at first. Especially when you find yourself unexpectedly thrown into the gluten free world! This Homemade Gluten Free Flour Blend is SO easy to make you won't believe it.
If you want to learn more about my gluten free adventure, read "Me….Gluten Free!?! No Way! Or So I Thought."
There are many pre-made flour blends on the market, but I find that they are too pricey for our meager family food budget.
This Homemade Gluten Free Flour Blend incorporates 3 gluten free flours and costs less than $2.00 per pound!!!!
I also prefer the taste of this flour blend over anything I have ever purchased. I bake for friends and family all the time, and they often comment on how good my gluten free goodies are.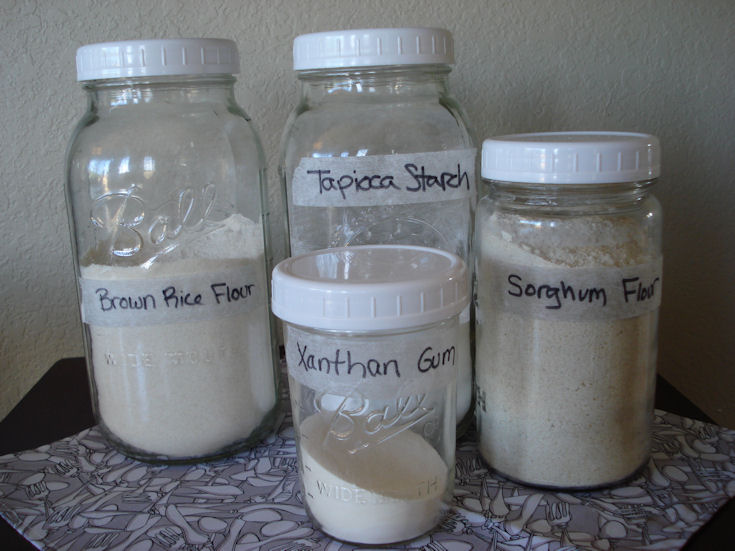 I choose to store my flours separately in the pantry and mix them for each recipe, but you can just as easily pre-mix a certain amount and use it cup for cup in the place of regular flour.
As a gluten-free baker, I shy away from the "gluten-free" recipes on the internet. They are often long and confusing and include weird ingredients I don't have on hand.
I have had excellent luck subbing this flour blend cup for cup with regular flour in recipes.
I recommend purchasing these flours in bulk from your local health food store, or from a natural food supplier like Azure Standard. I generally buy the organic version of these flours.
The main reason I settled on these three for the blend is that they are some of the most affordably priced gluten-free flours I have found. I can generally find all three of them priced less than 2 dollars per pound when I buy in bulk, which is amazing!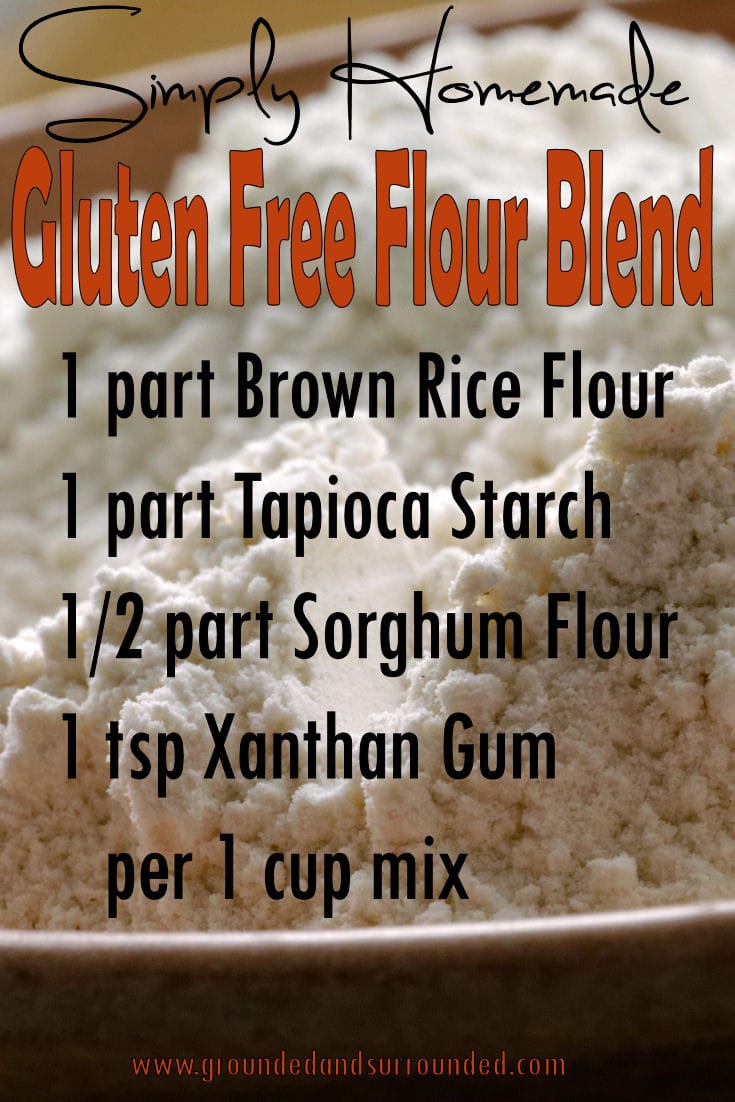 Most recipes call for 2 cups of flour, so in this recipe I will give the measurements to make 2 cups of the flour blend.
You can double, triple, or make even more of the blend and store it pre-mixed in your pantry.
If you want it to last even longer, I recommend making a place for this Homemade Gluten Free Flour Blend in your refrigerator.
When you are just starting out, I would recommend sticking to quick breads, bars, and cookies. Not every recipe will adapt perfectly, but when you are on a gluten free diet, you don't need perfect!!! Freshly baked gluten-free goodies are far better than anything you will ever find in a box on the shelf at your supermarket.
I recommend you try my Banana Bread Muffin Recipe with this flour blend, you won't be disappointed!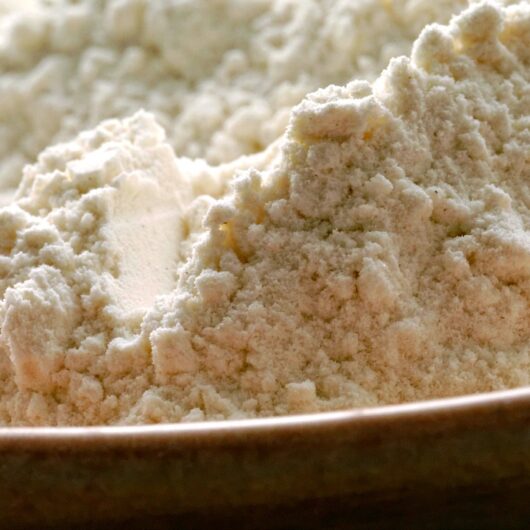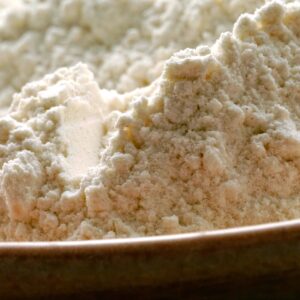 Print Recipe
Homemade Gluten Free Flour Blend
The BEST Gluten Free Flour Blend | There are many pre-made flour blends on the market, but they are so pricey. This easy and healthy recipe incorporates 3 gluten-free flours (sorghum, brown rice, tapioca) and costs less than $2.00 per pound!!!! I also prefer the taste and texture of this blend for bread, cookies, donuts, ANYTHING! Let me show you how to make your own simple blend for your favorite desserts and other cooking needs!
Instructions
Just whisk them together and add to your recipe just as you would regular wheat flour.
Notes
This Recipe Contains links to Azure Standard. I am not compensated financially for including these links, however we have chosen to partner with Azure Standard because we love the company and believe they share our values. Azure Standard has helped both of our families save money on our grocery budgets, while at the same time introducing us to higher quality ingredients that have become staples in our households.  If you are interested in ordering from Azure Standard, we recommend you read this Getting Started @ Azure Article.  We Love Azure and know that you will too!