Are you ready for these Gluten Free Chocolate Rebel Cookies? They are our favorite!
As you know, my love language is food.
Naturally, I show love to others by feeding them.
And feeding them sweets is usually my food of choice.
In heaven, I will actually be able to eat as many cookies as I give away because in heaven calories don't count and jeans always fit.
Can we just take a moment and thank the Lord for that?
This oatmeal and chocolate cookie recipe has been in my family for over 40 years. I had always assumed it was my grandmother's recipe, but lo and behold I found out it was given to my mother right after she was married. I bet that friend of my mom's never imagined how special this recipe would be to our family, especially my husband.
He fell in love with these Gluten Free Chocolate Rebel Cookies shortly after he fell in love with me.
These ooey-gooey cookies are by far his favorite homemade sweet. I think it's because they have a somewhat crunchy outer shell and a soft chocolatey center.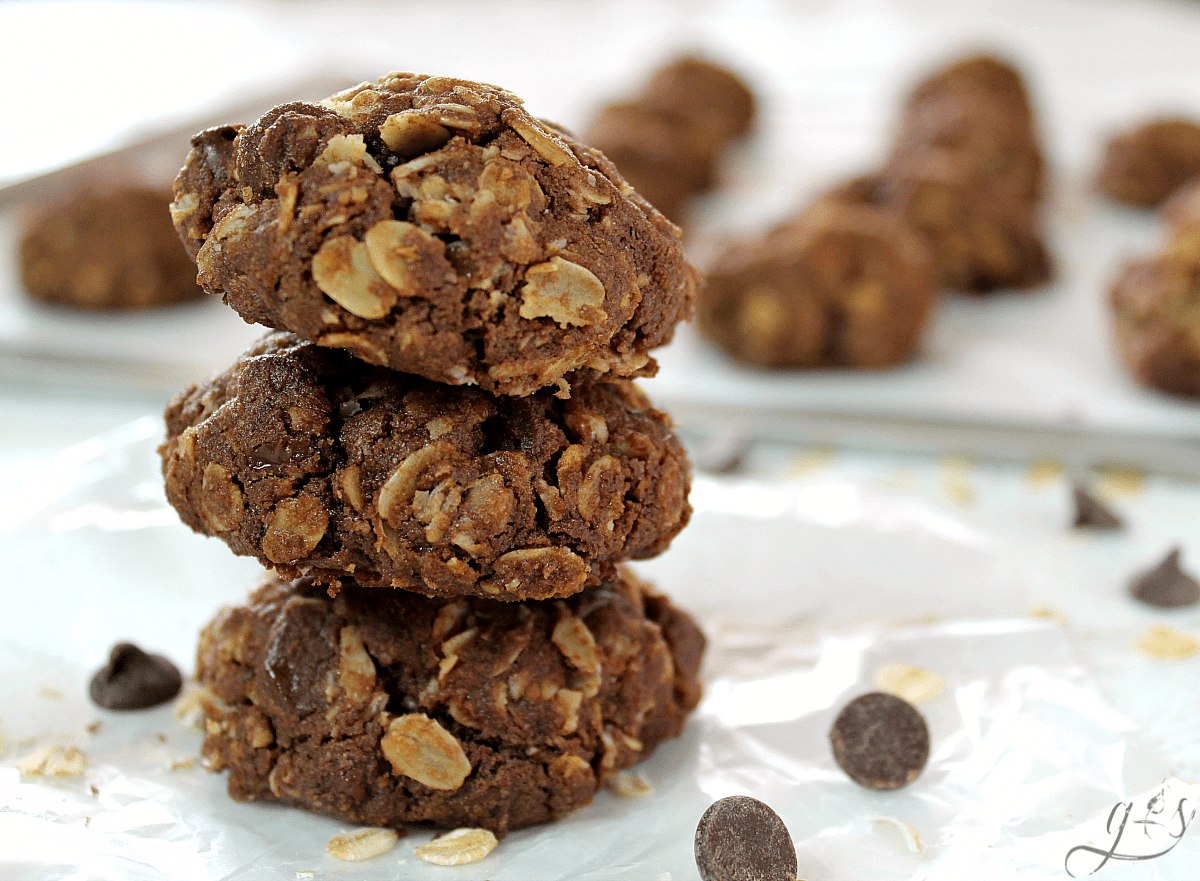 Plus, they are not overly sweet, but sweet enough indeed. I think that is the one problem with these double chocolate cookies; they are just sweet enough to keep you coming back for more…and more…and more. You never quite get to the point of sugar overload.
Consequently and unfortunately, the whole batch is always eaten WAY too quickly.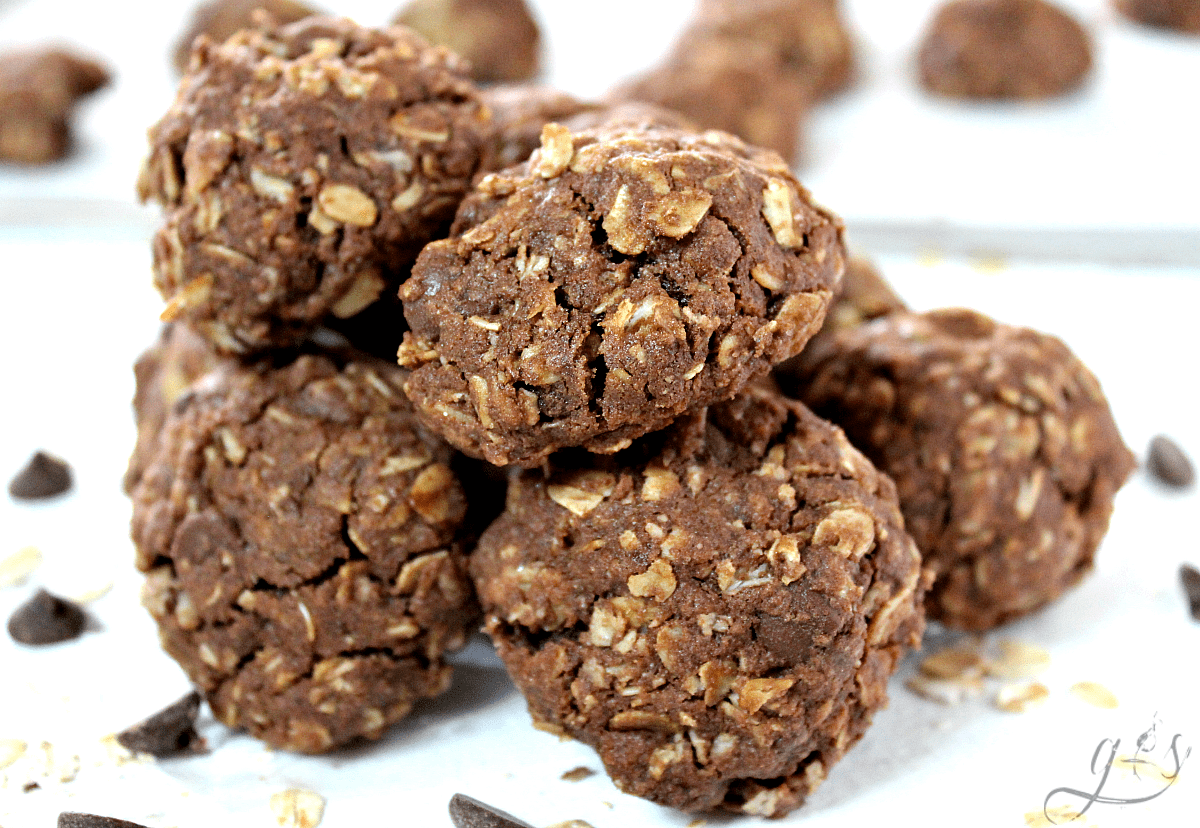 Now for a confession…I made a few slight changes to the original recipe…Hey, they actually made the recipe better! Ask my mom, she admitted to me she didn't think the recipe could get any better and yet IT DID!
The original recipe called for shortening, I don't use shortening.
Did you know shortening is a substitute for butter?
Ya, so why would I not use butter?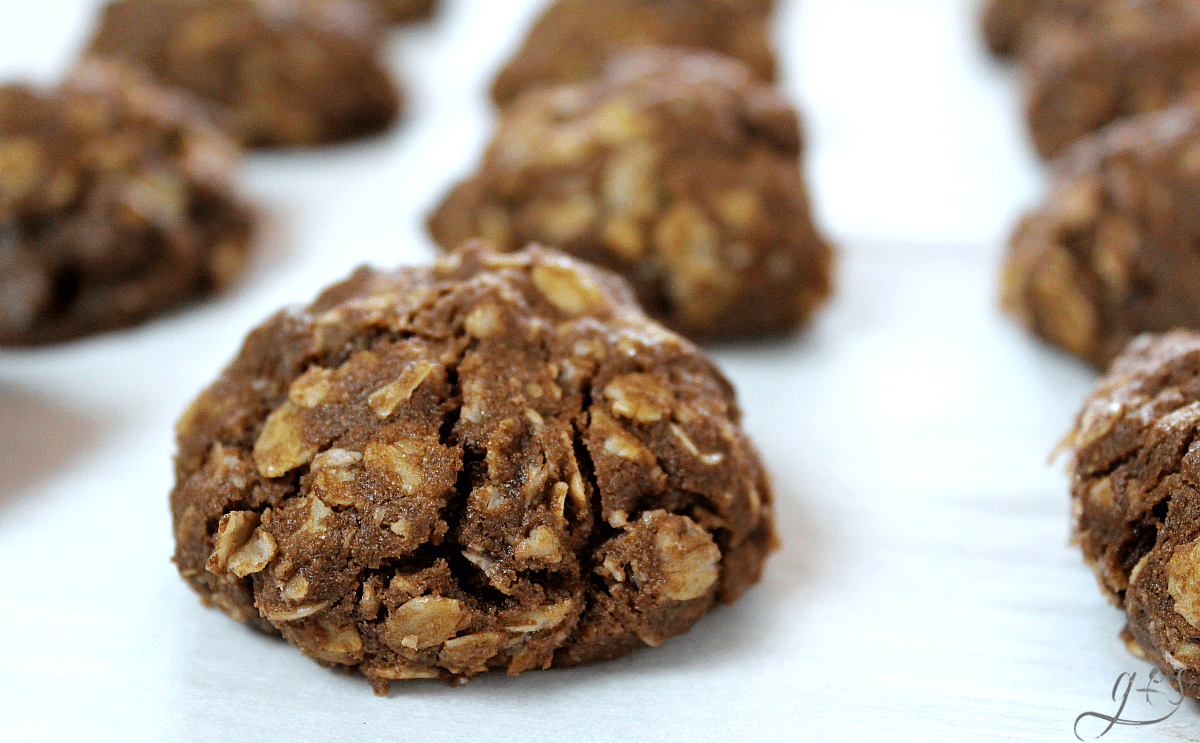 I also used 1/2 cup less sugar and replaced all-purpose flour with gluten-free. Minor changes, but I'm nothing if I'm not honest, right?
Okay, I know you guys are chomping at the bit to make these so head over to Living Well Spending Less where these Gluten Free Chocolate Rebel Cookies are posted!