At Grounded & Surrounded WE LOVE natural and homemade products!  We will admit that we don't always have the time or energy to make our own, so we are always on the lookout for a new and exciting ETSYpreneur.  It is just a bonus when this person happens to be a dear friend.
"Etsy is a marketplace where people around the world connect to buy and sell unique goods."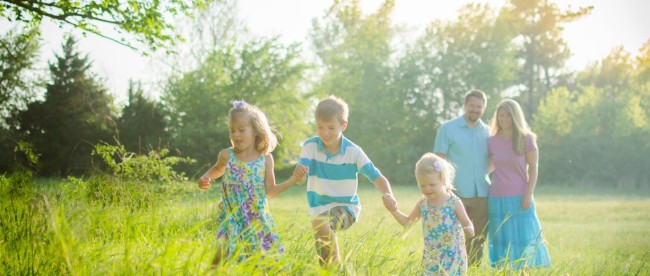 I have known Kelly and James McCarty for about 5 years.  They currently reside in Fayetteville, Arkansas (but all of their friends from Rapid City, SD are still hoping that they will move back here someday!).  The McCarty's started raising their own bees a few years ago, and it has been so fun to watch them develop a new skill.  I won't lie, when I saw this picture of their hive swarming on facebook, I thought they had gone a bit mad!  But we love them and we are so excited to share their Buzz Buzz LLC Lip Balms and Hand Salve with you!
All of the Buzz Buzz LLC lip balm and skin care products are hand crafted in small batches. The ingredients in our products are all natural. We like to keep things simple too. If you can't pronounce an ingredient, you won't find it on our label. Our bees are raised locally, right here in Fayetteville Arkansas without any harsh chemical intervention. So we at Buzz Buzz Apiaries like to think that with every application of our locally made beeswax lip balm and skin care products, you get a little taste of the Ozarks.  Click Here to see our Etsy Store.
Buzz Buzz LLC has been so generous to provide our readers with another Giveaway opportunity!  Grounded & Surrounded will be running the giveaway from January 5-14 and there are many ways to earn entries!  The winner will receive: 4 Lip Balms (of your choice) & 1 Hand Salve.  That's $30 of FREE Product!  James and Kelly have also offered our readers a limited time quantity discount on their lip balms.
Enter our Giveaway for FREE Buzz Buzz Products!!! The winner will receive: 4 Lip Balms (of your choice) & 1 Hand Salve.  That's $30 of FREE Product!
All entrants will be subscribed to our weekly newsletter. If you don't love it, you can unsubscribe any time!