When I say I have been enjoying this Gluten Free Cowboy Bread my whole life I am not exaggerating.
Yep, 37 years and counting!
It was love at first bite, what can I say? 🙂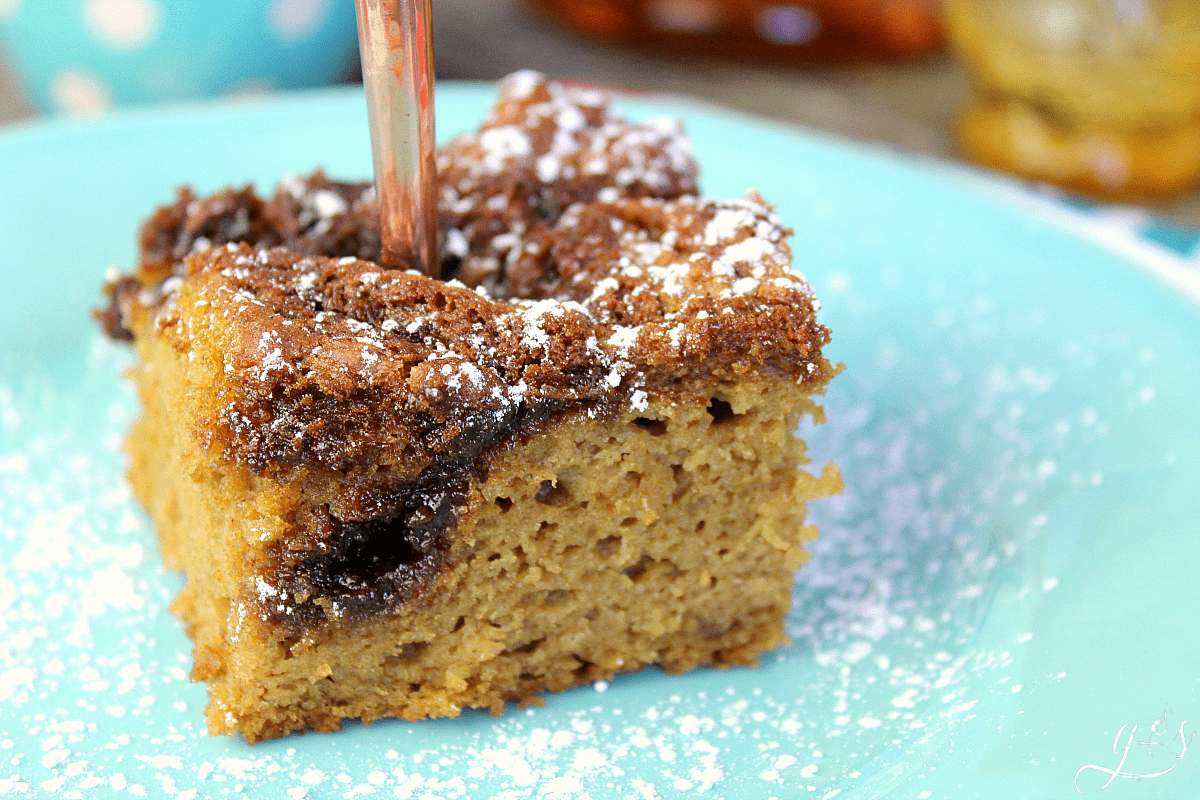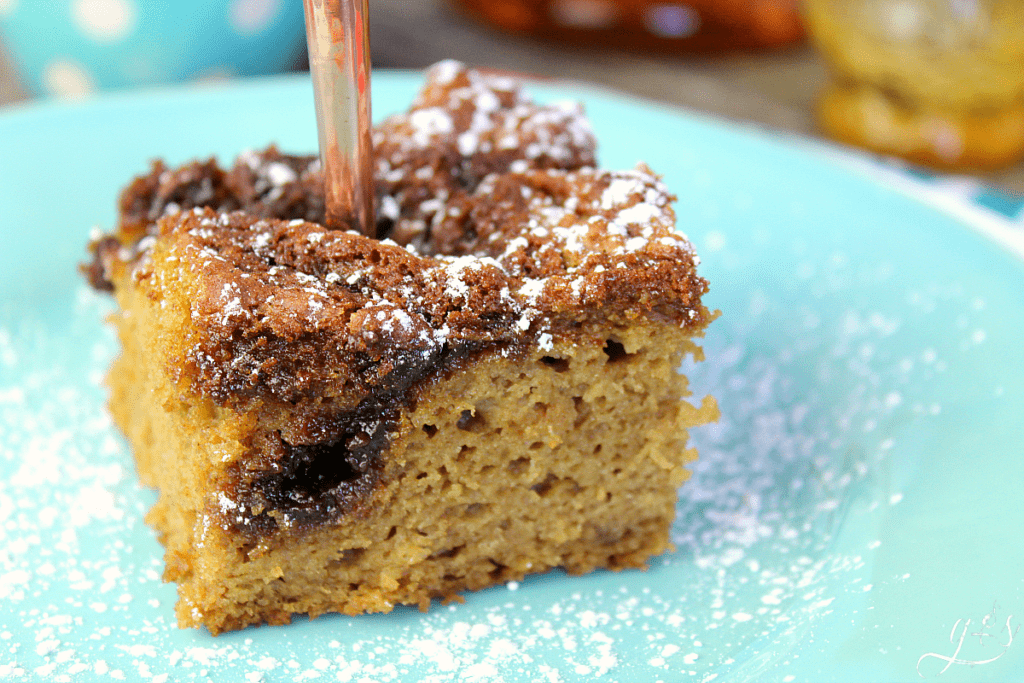 This is my mom's favorite breakfast to bake for special occasions-birthdays, holidays, or when company is in town. She always doubles the recipe because the leftovers are awesome (of course!) and typically she is feeding a crowd.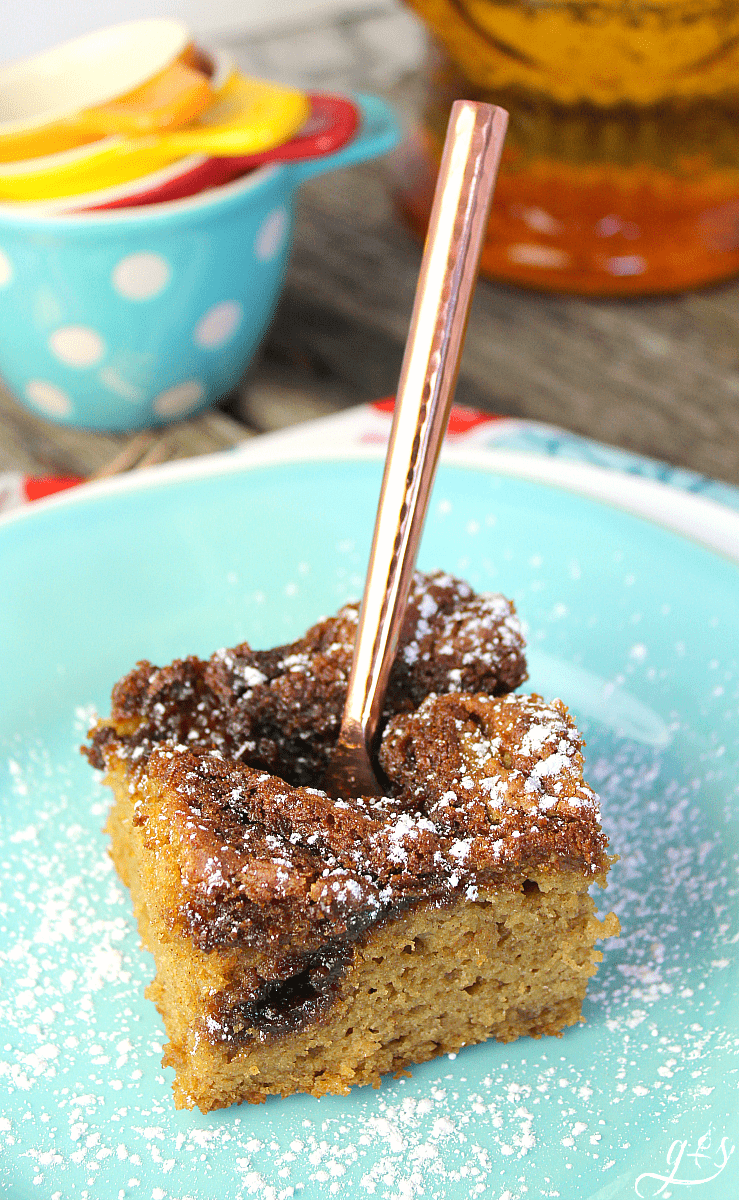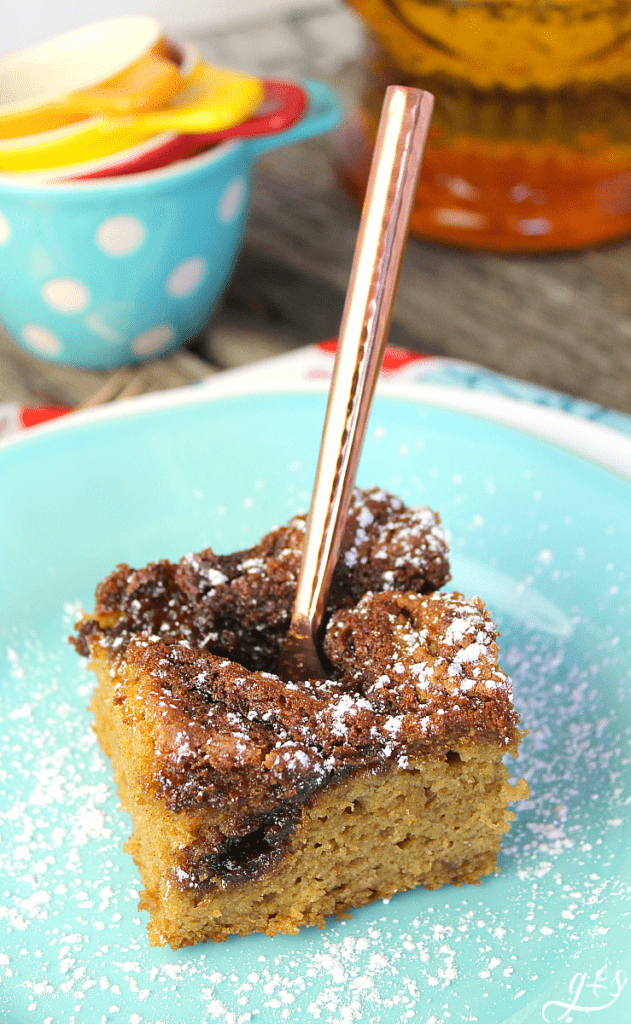 Her original recipe is not gluten-free or dairy free and uses white and brown sugar. Believe me, there are not complaints from my end! It's delish!
However, I wanted to create a little healthier version…like a pinch healthier. Ha!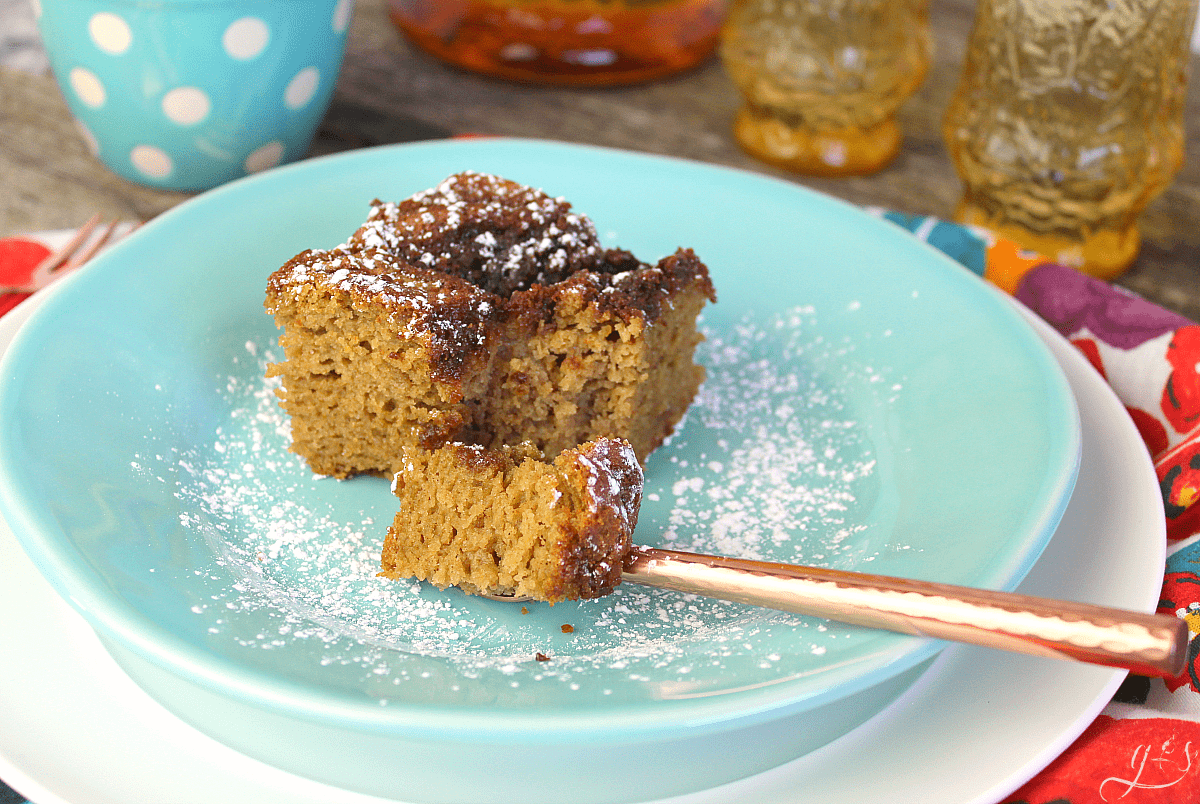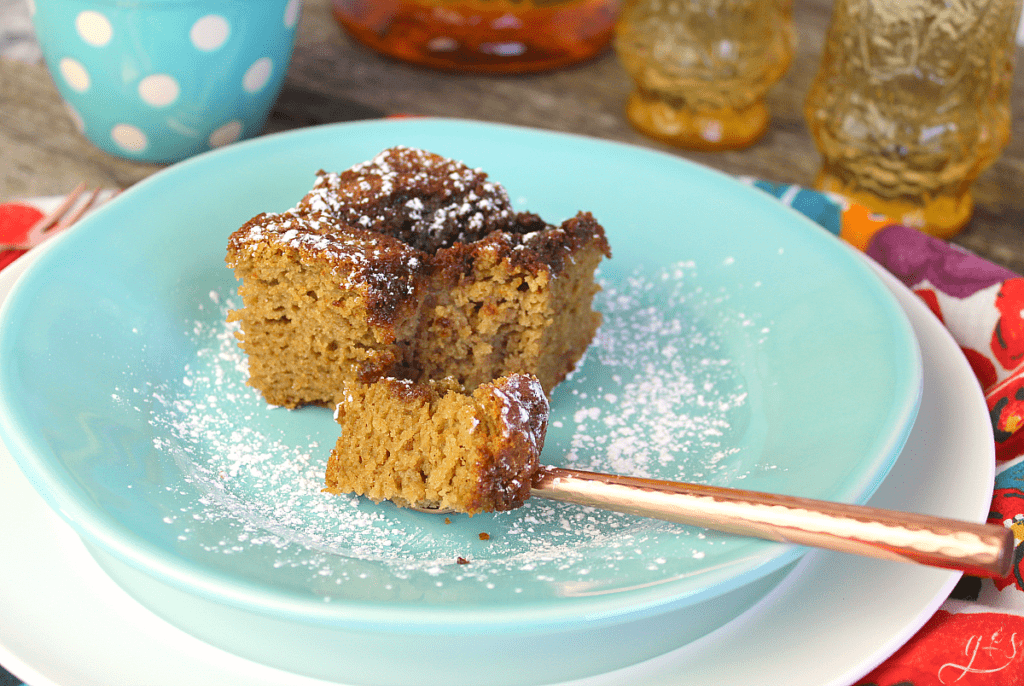 This Gluten-Free Cowboy Bread is not considered healthy or clean eating, but everything in moderation, right?
Oh moderation…you are a tricky business when it comes to food. Anywhooooo…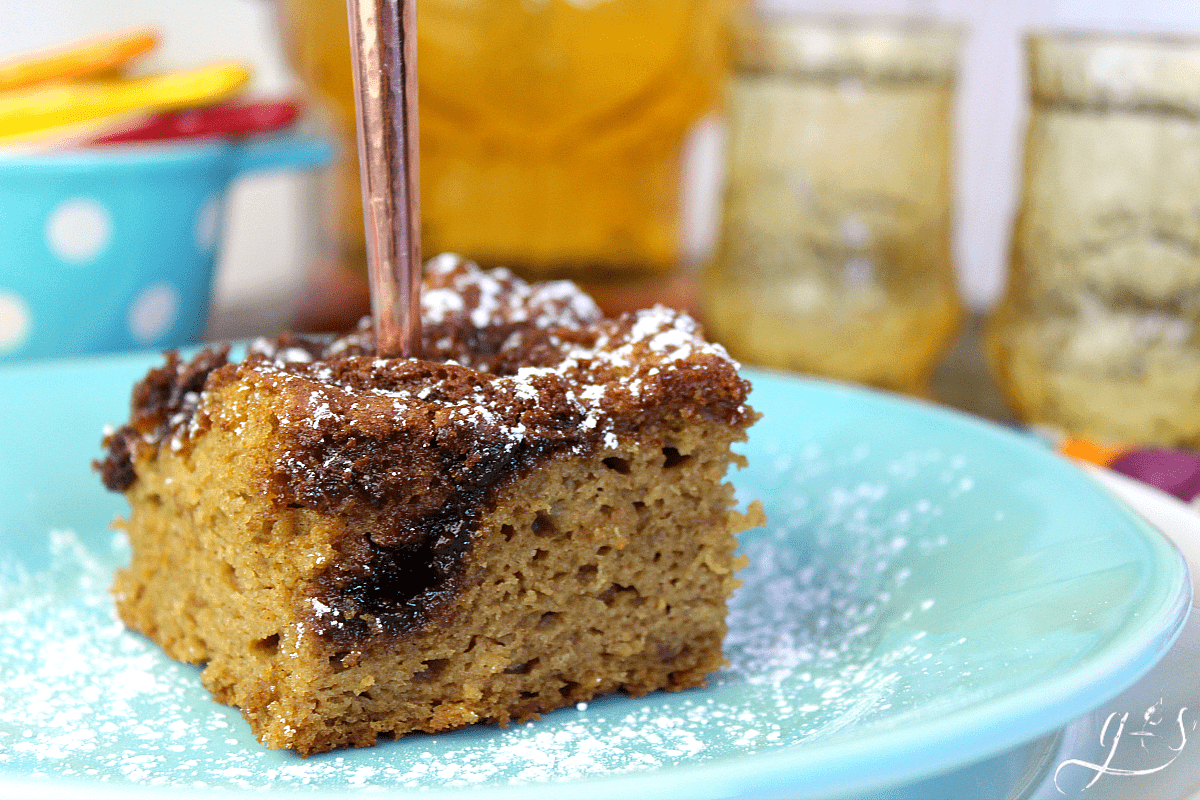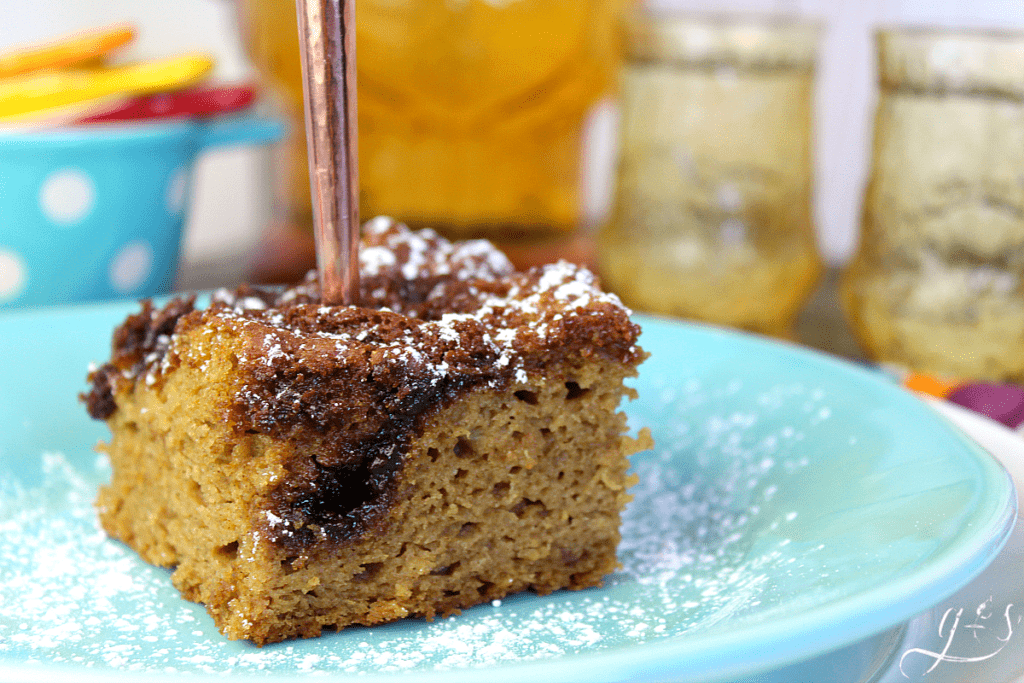 Besides eating this delightful breakfast, one of my favorite aspects is the smell while it's baking. Yum yum yum!
That sweet bread smell wafting through the house always make my heart happy.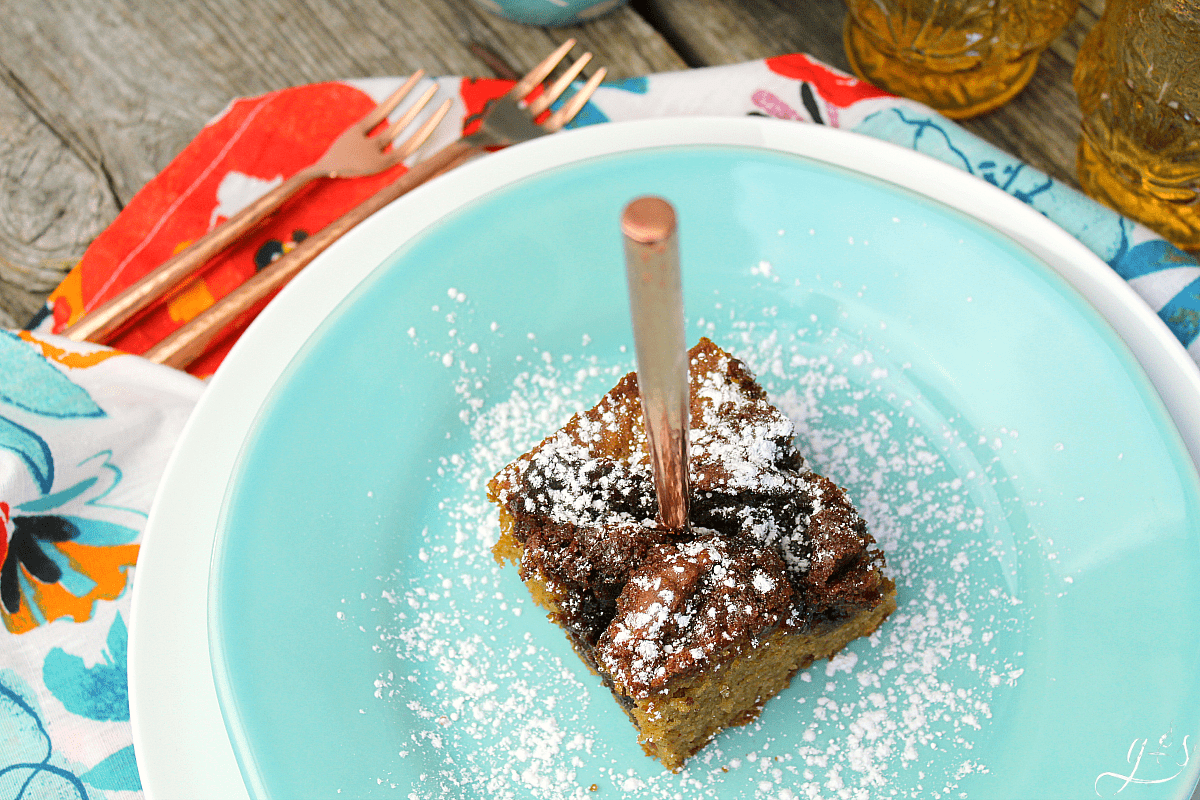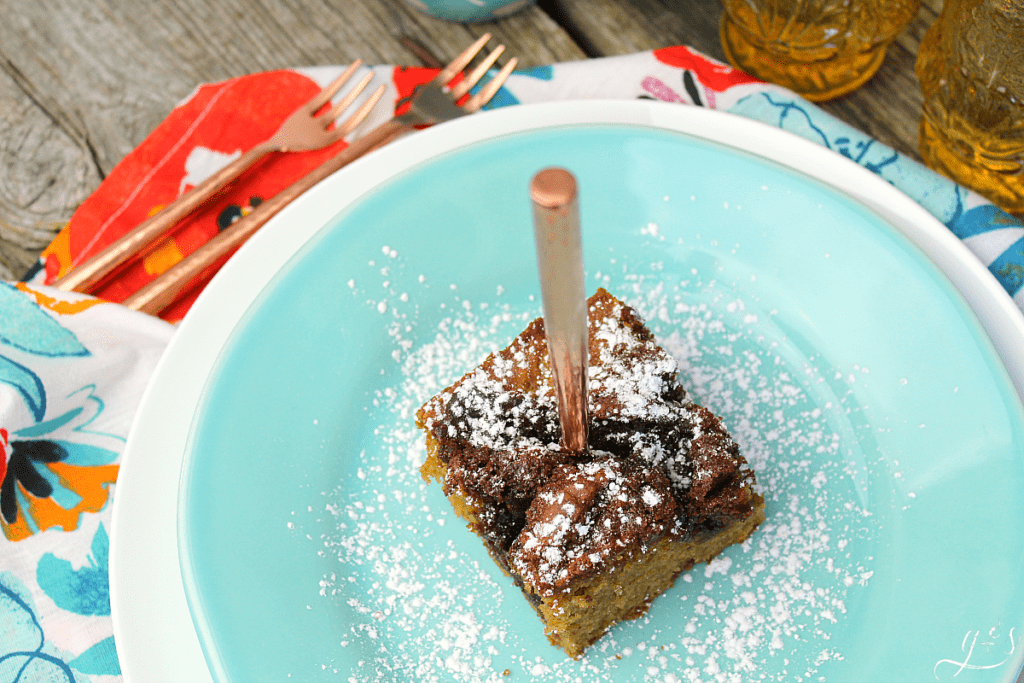 I know not all of you are gluten-free and maybe don't have coconut sugar on hand so I am sharing my mom's original recipe with you as well!
---
My Mom's Cowboy Bread
Batter:
1/2 cup sugar
2 Tbsp butter, softened
3/4 cup milk (any milk works-cow, almond, oat)
1 egg
1 2/3 cup flour
2 tsp baking powder
1 tsp cinnamon
Pinch of salt
In a large bowl, cream together butter and sugar. Then stir in egg and milk until well combined. In a medium-sized bowl, mix together flour, baking powder, cinnamon, and salt. Add dry ingredients to wet and mix until just combined. Pour into a greased 8×8 pan.
Topping:
1/4 cup white sugar
1/4 cup brown sugar (sometimes I skip the white sugar altogether and sub in all brown)
1 tsp cinnamon
3 Tbsp butter, melted
Mix all topping ingredients together in a bowl and pour over batter.
Bake at 400F for 25 minutes or until toothpick inserted comes out clean.
***My mom usually doubles this recipe and bakes it in a 9×13 glass or ceramic pan for 30-35 minutes. This recipe (not doubled) feeds 4 people, doubled will easily feed 8.
---
Without further adieu, below is the gluten free version. No matter what, you can't go wrong with either recipe!
Happy Eating!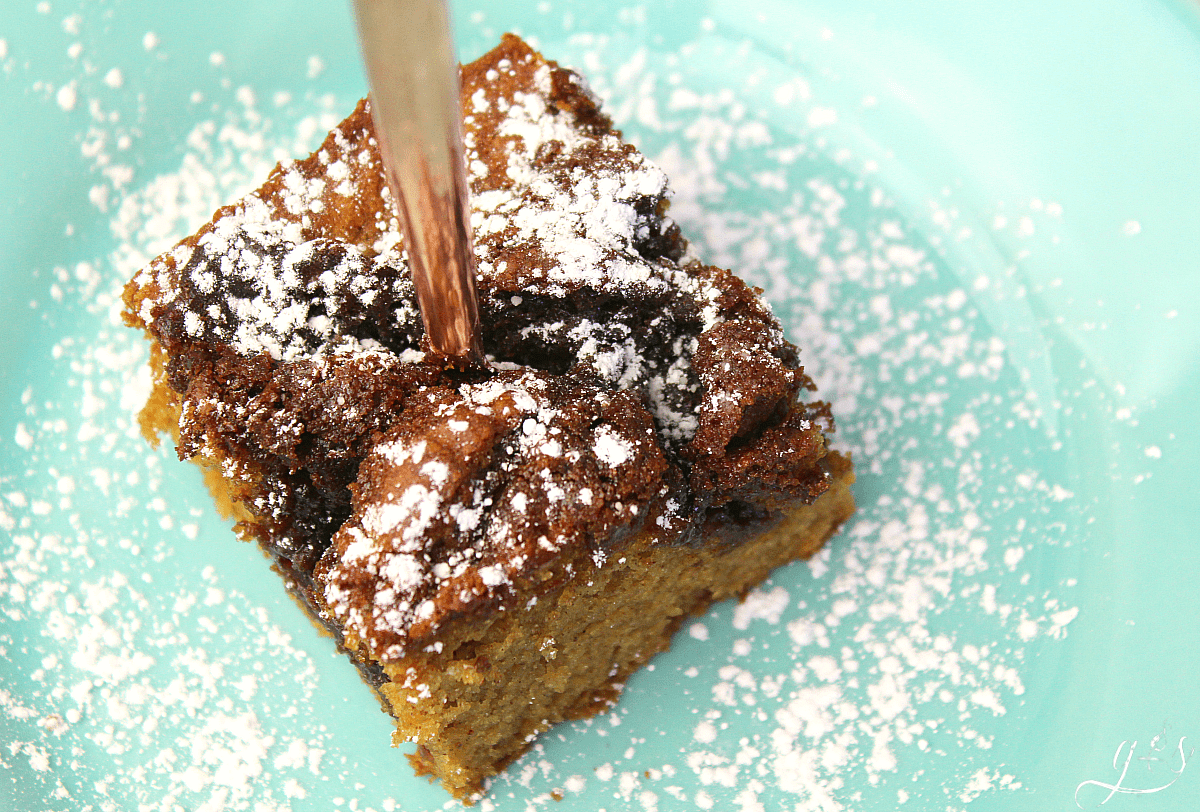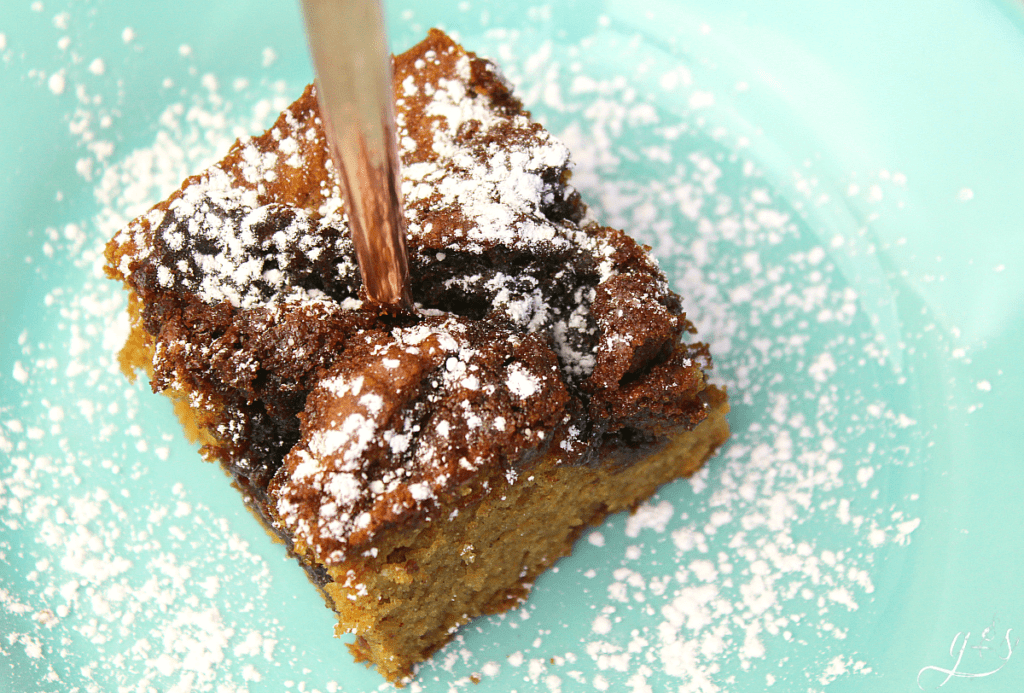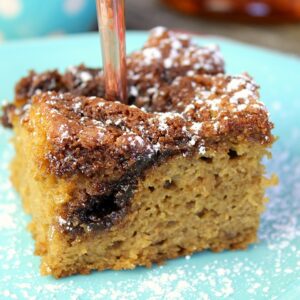 Print Recipe
Gluten-Free Cowboy Bread
This from scratch coffee cake recipe is easy to make and perfect for special breakfasts like holidays and birthdays. My mom has made this my entire life and we always have it when company is in town and we need sweet cinnamon goodness to share! Use gluten free flour, refined sugar free coconut sugar, plant based butter, and dairy free almond milk to make this just a little more healthy. The original recipe (filled with gluten! ha!) is also included.
Equipment
8x8 pan

large bowl

whisk

spatula
Ingredients
Topping
1/2

cup

coconut sugar

3

Tbsp

plant based butter, melted

2

tsp

water

1

tsp

cinnamon

1/2

tsp

vanilla
Instructions
Preheat oven to 375F. Spray an 8x8 pan with non-stick cooking spray.

In a medium sized bowl, whisk together coconut sugar, melted butter, almond milk, eggs, and vanilla extract.

Next, gently mix in gluten-free flour, baking powder, cinnamon, and salt. Pour batter into greased pan.

Mix together topping ingredients and pour or drop by spoonfuls over the pan of batter. Take a knife and swirl it through the batter (not too much!) to create a marbled effect. <---This is what makes the pockets of sugary deliciousness within the bread.

Bake at 375F for 40-45 min or until toothpick inserted comes out clean. Allow to cool for 15 minutes and serve topped with butter!