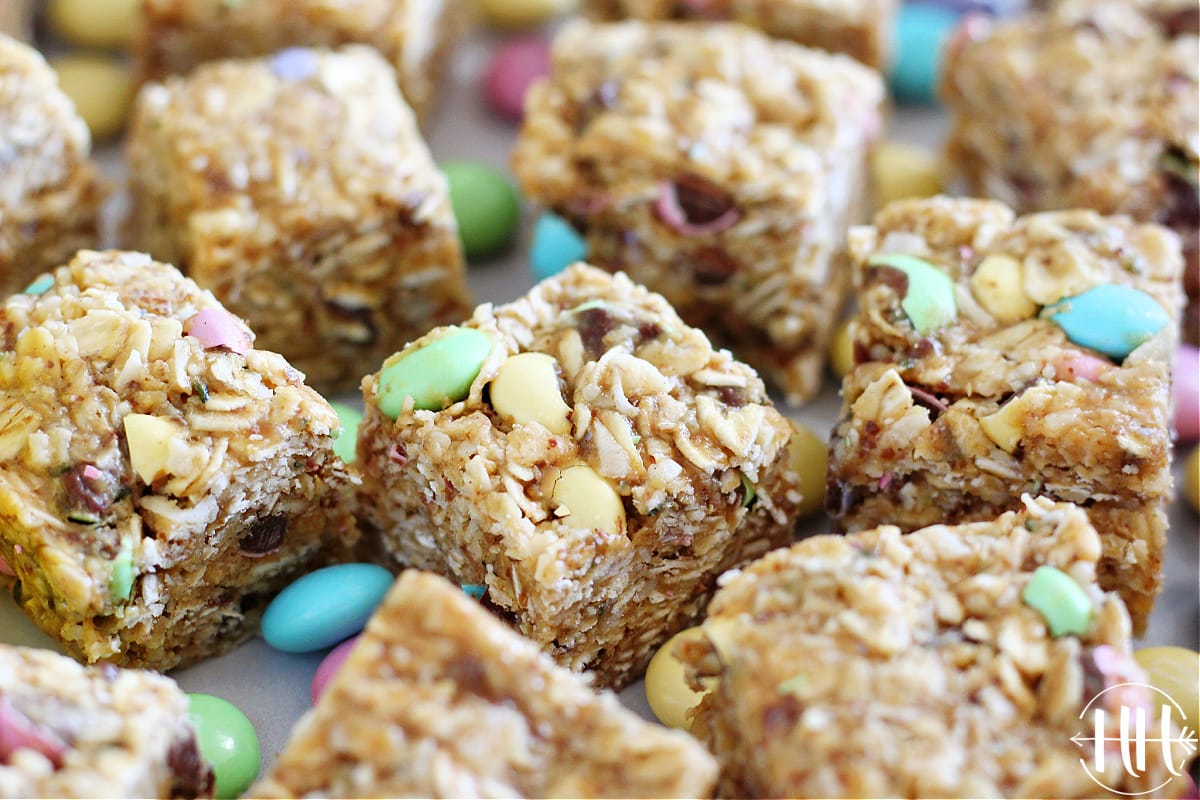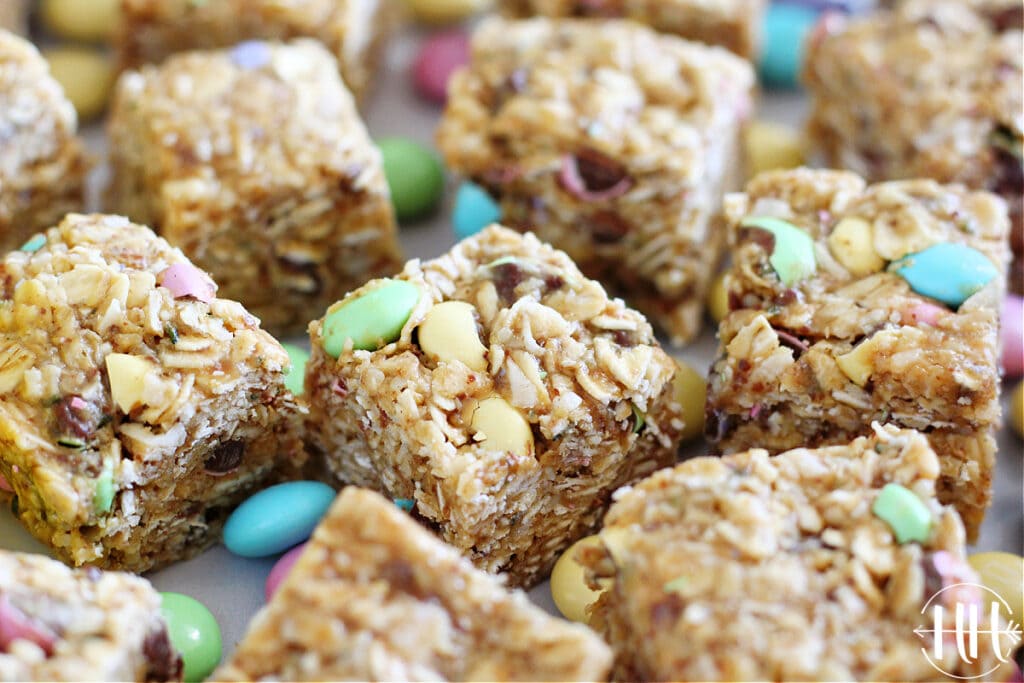 If I didn't have a bliss ball for every holiday would I even be true to myself? Ha!
These Easter Energy Bars are my classic recipe with special pastel M&Ms.
Can you blame me for loving these Easter M&M's Energy Bars? Once you try them you'll be a devout fan too!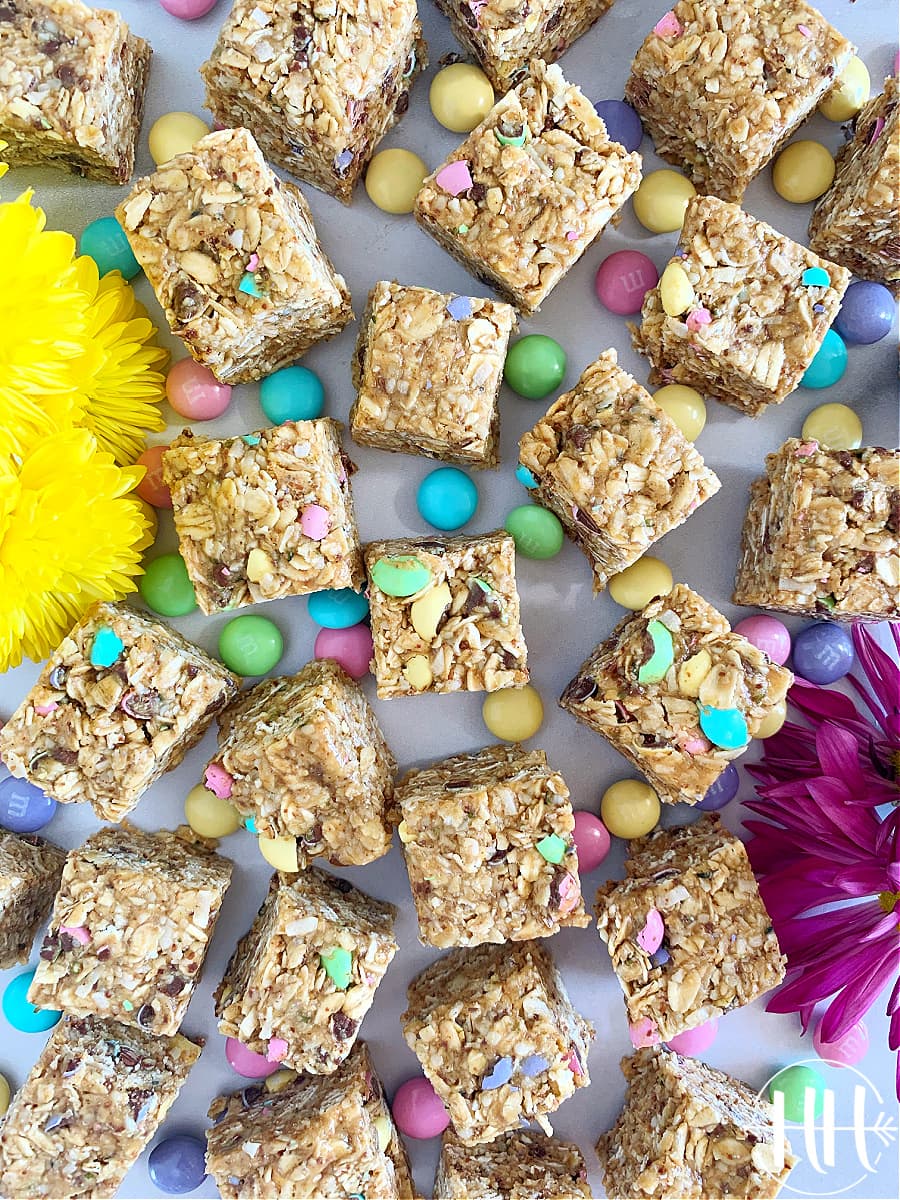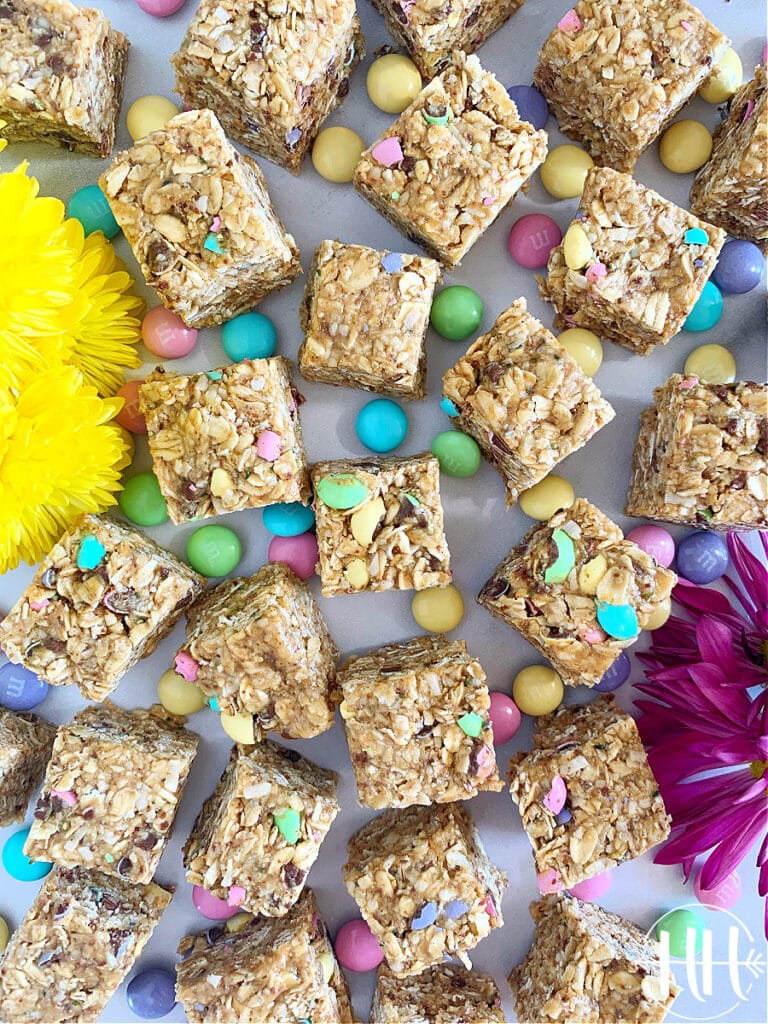 Most of my friends and family have been given these gluten free energy bites at one time or another for good reason. They are incredibly easy to prepare and are super versatile – you can use what you have on hand.
If shredded coconut is not your thing, omit it and add oatmeal in it's place.
To make these Easter M&M's Energy Bars dairy free use these vegan chocolate gems in place of regular M&Ms. If m&m are not your thing, omit all together. 🙂
I like to use a mixture of ground flaxseed and hemp seeds, but even cranberry seeds would be pretty.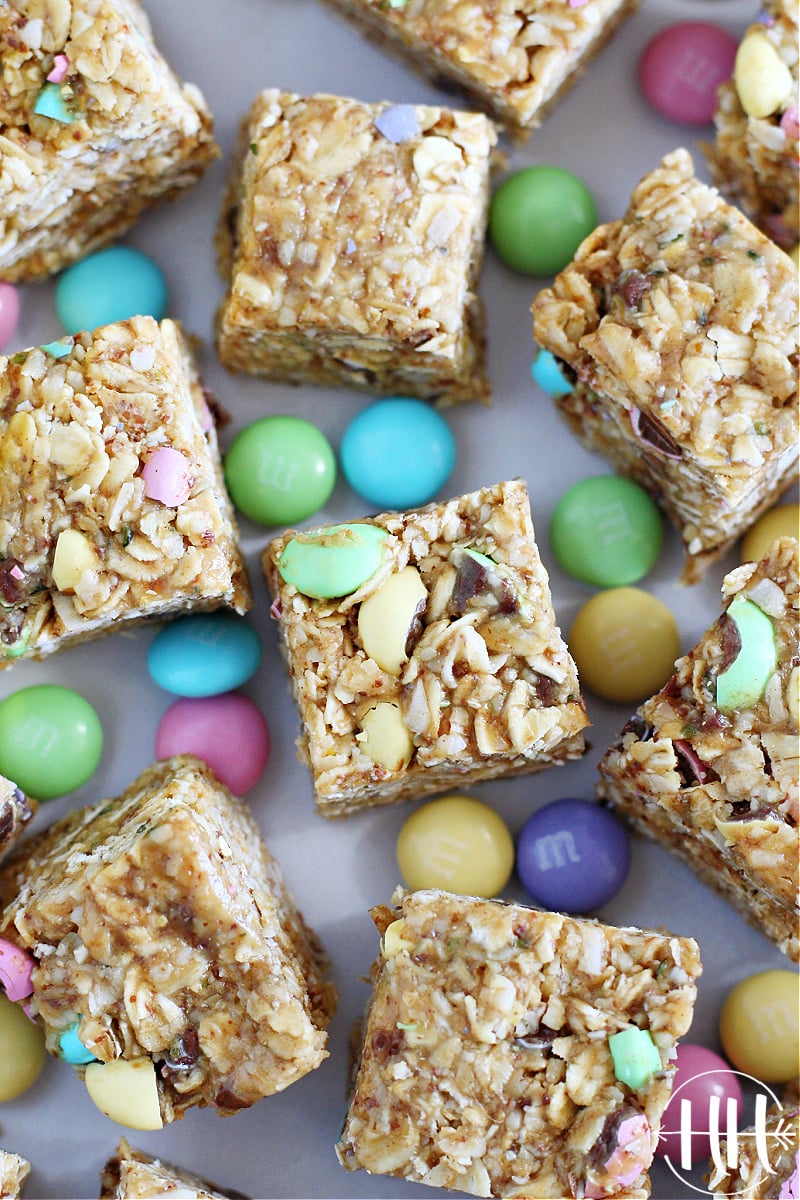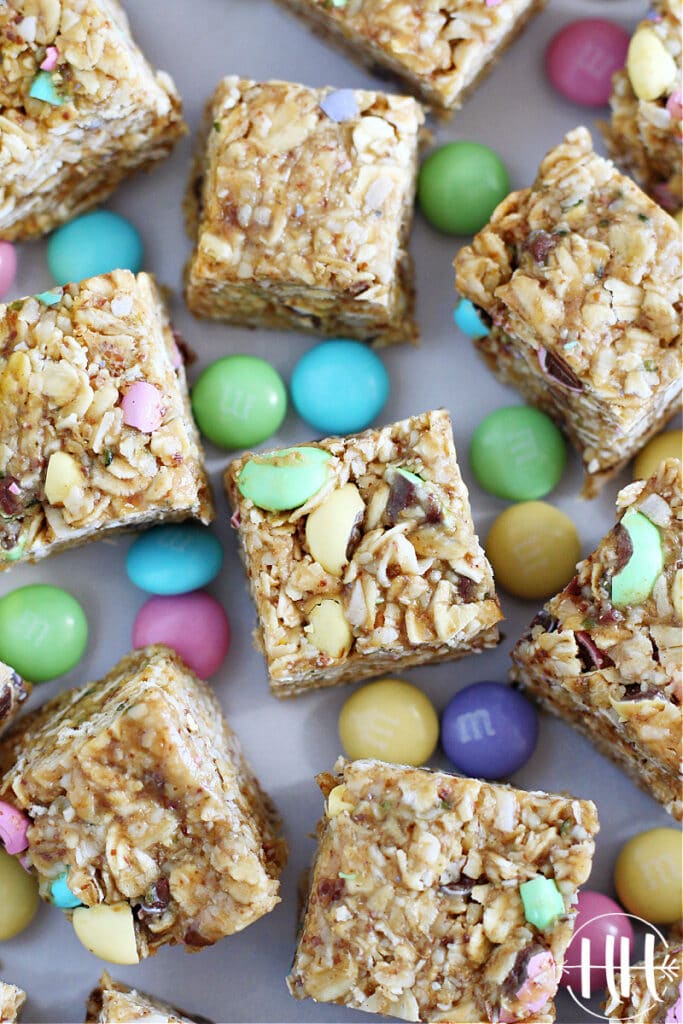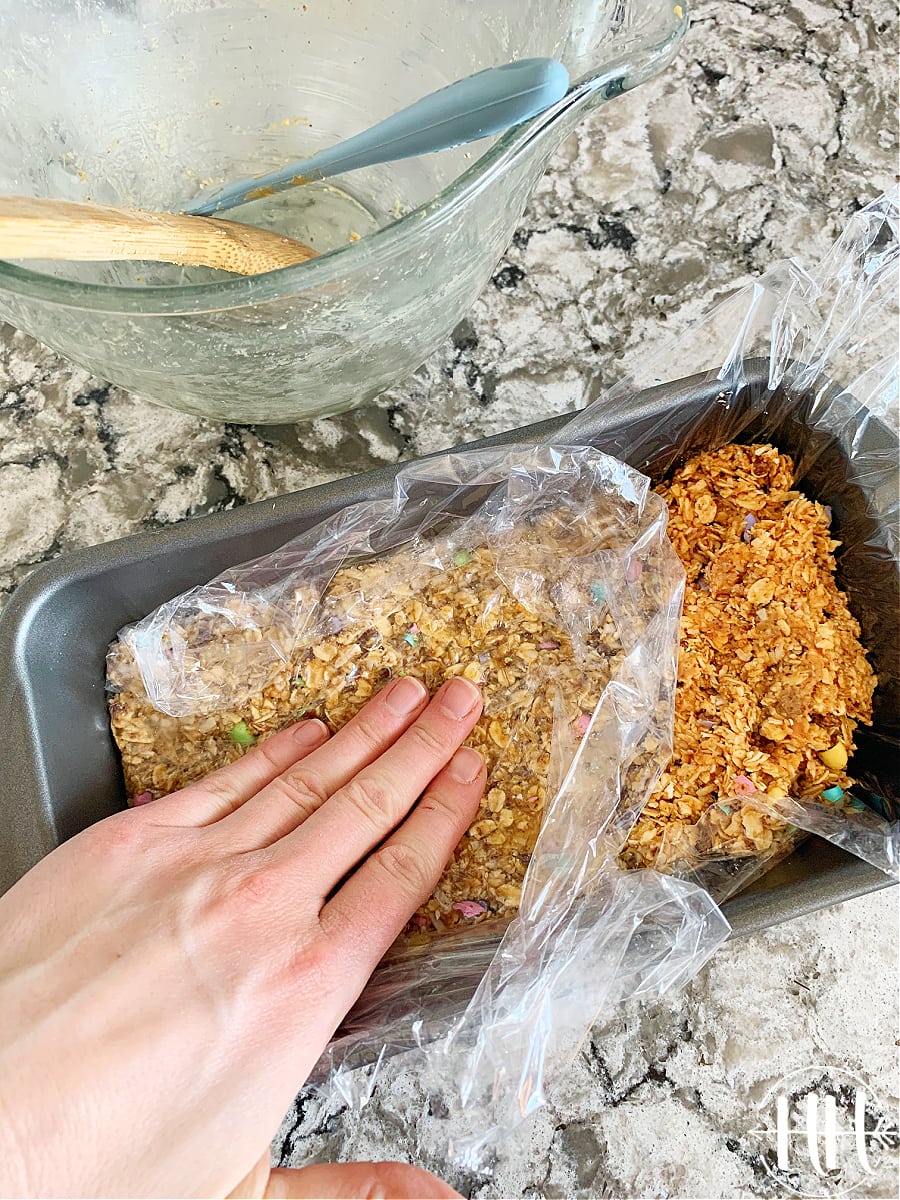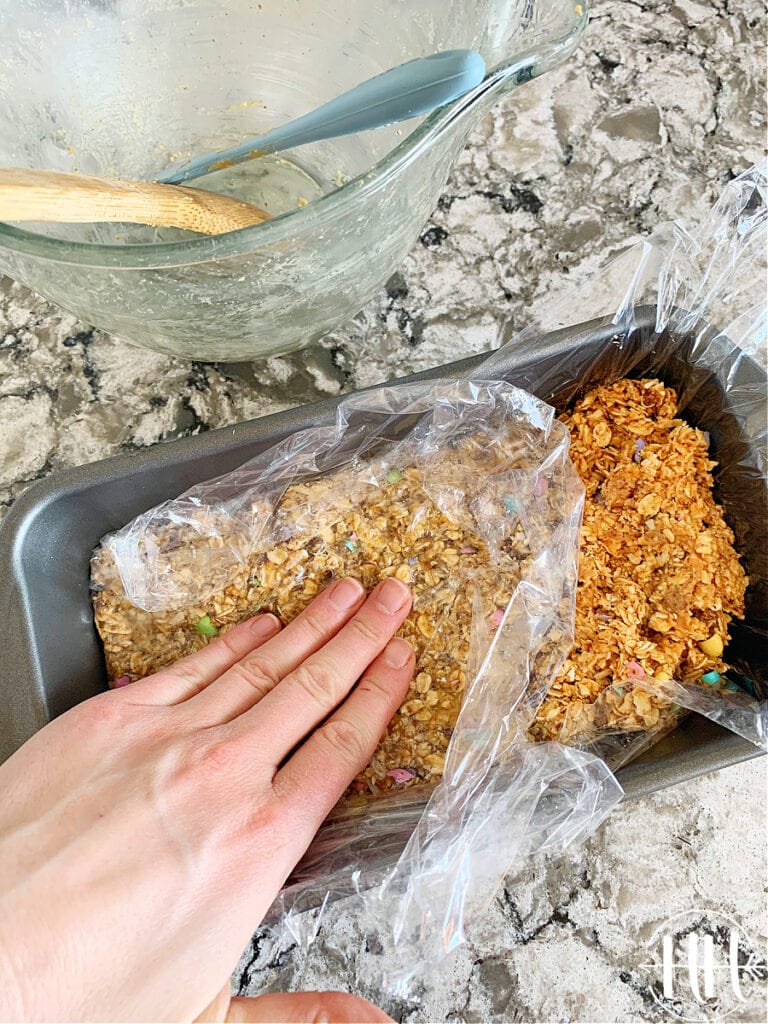 My favorite way to make this "batter" into bites is to press the mixture into a bread pan lined with plastic wrap. I find it is much easier than rolling into balls like I have done for years. Most of the energy bite recipes above use the rolling method.
However, there is no wrong way to make these festive beauties!
I wish you a beautiful Resurrection Sunday while enjoying these yummy Easter treats.