Are you ready for your first #ETHANproject Challenge?  We sure are!  This week we are focusing on friendship.
Friendship is such an important aspect of healthy living.  As a young mom, making and keeping friends isn't the easiest thing to do.  Sometimes it is uncomfortable to put yourself out there and invite someone to spend time with you and your (rambunctious) kids! But it is well worth the effort.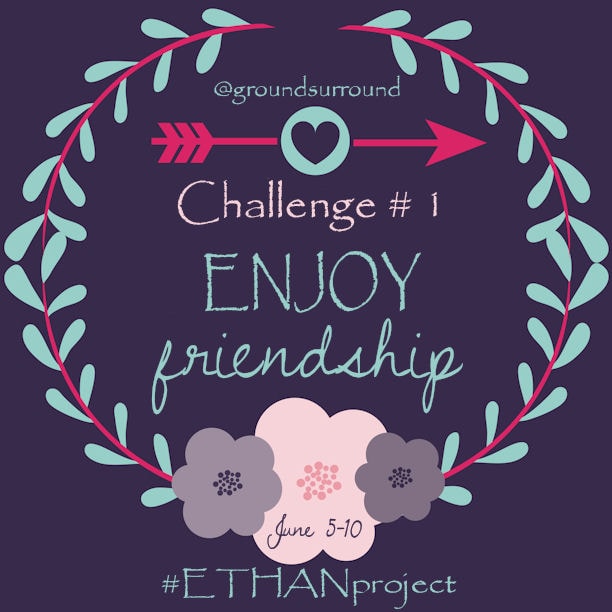 By: Sarah Koontz
I remember my first summer with 2 kids under the age of 2.  I was determined to get out of the house and have some fun, but I didn't think to invite others to join us.  It was a lonely summer, one I will never repeat.
The next year, I determined that we would never go to a park or local attraction without inviting another mom to join us.  This one decision has changed absolutely everything for me. I hope this week's #ETHANproject challenge inspires you to do the same.
This week your challenge is to rekindle an old friendship or make a new one.  Here are the details: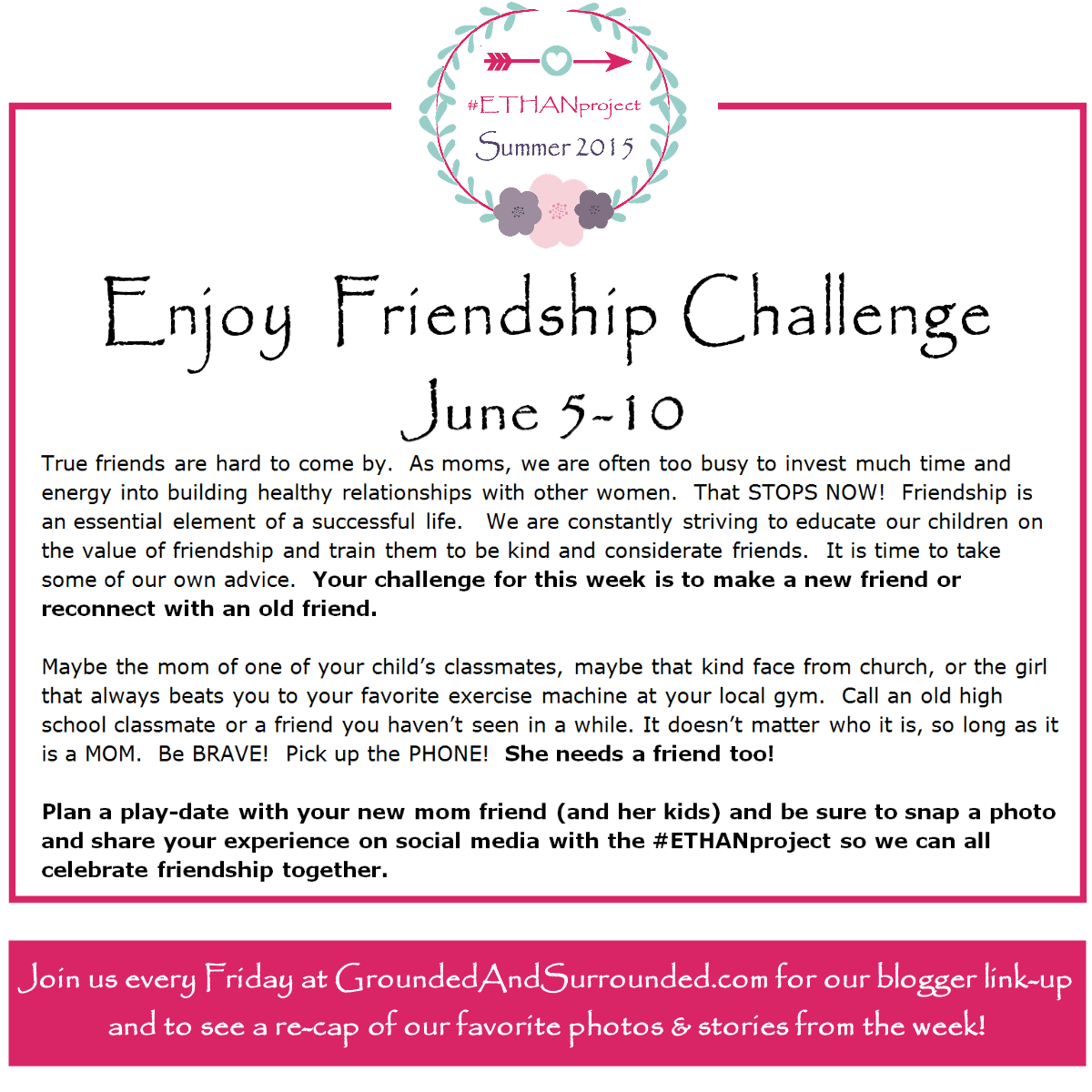 It is entirely up to you how you choose to complete the challenge.  It is our hope that each challenge inspires your creativity and we can't wait to hear how you choose to tackle this one.  
Sammi & Sarah's Challenge 1 Story
Friendship is super important to Sammi & me.  Teaching our eldest daughters how to be good friends has been a priority to us this past year.  They are both in 1st grade and let's be honest….the girl drama has already begun.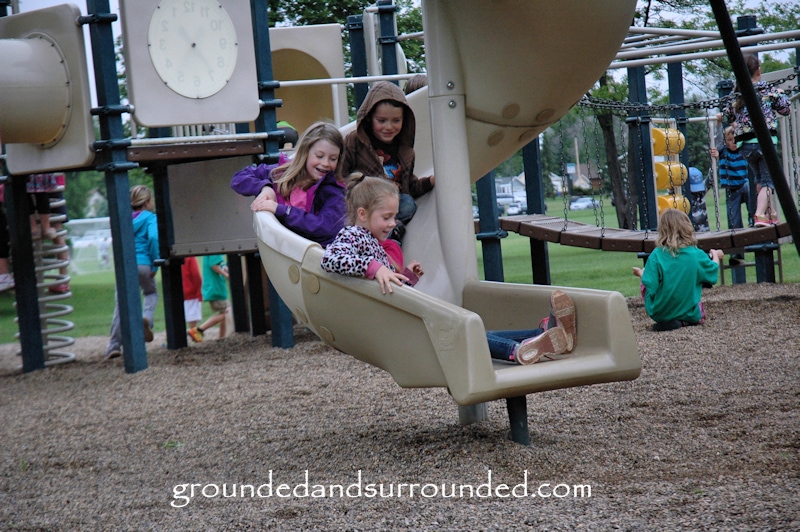 We thought an excellent way to accomplish this challenge would be to set up a park play-date with our children's classmates.  In case you were wondering, YES our daughters go to the same school and YES they are in the same grade.  We are truly blessed!
We had so much fun mingling with the other moms, we have decided to make this park date a weekly thing all summer long.  We are excited to get to know the other moms better and to watch the relationships blossom between the children.  Many of the younger siblings are also in the same grades, so there is fun to be had by all!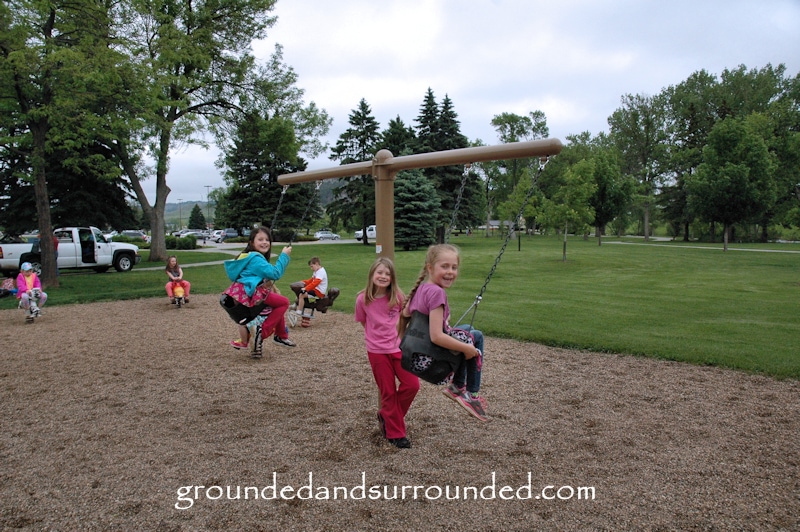 Put something on the calendar and stick to it, no matter how busy you seem to be! Jennifer from "The Intentional Mom
How are you going to tackle Challenge #1?  If you need some more inspiration, be sure to check out our Grounded & Surrounded #ETHANproject Link-Up and don't forget to join our Facebook Group.
We've also created a #ETHANproject Summer Fun Board on Pinterest, so be sure to follow us there to get a steady stream of pinspiration all summer long!
Follow Grounded & Surrounded Blog's board #ETHANproject Enjoy the HERE and NOW on Pinterest.
We'd love to hear all of your #ETHANproject stories.  Feel free to leave a comment here or share your stories publically on social media with the #ETHANproject so we can cheer you on all summer long.