Hey, Blogger Moms!  Wondering how you are going to keep up the momentum with your blog this summer while still giving your kiddos a summer full of fun and memories?  We sure are!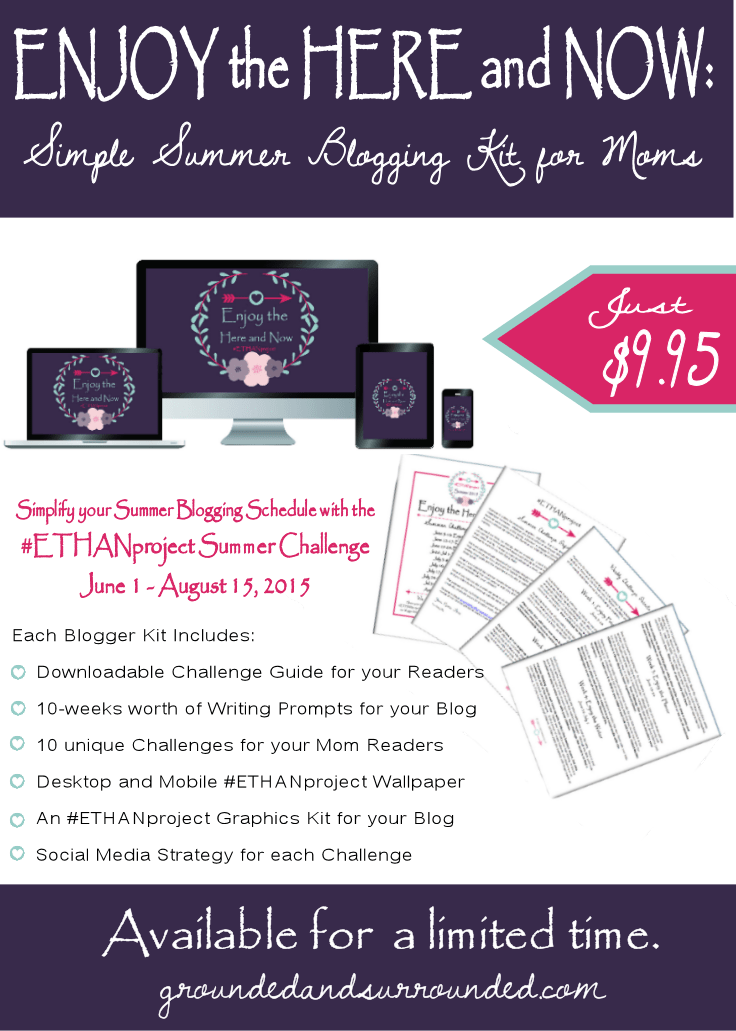 Hi, we are Sammi Ricke & Sarah Koontz.  We blog about all things HEALTHY! Heart, Home, & Habits here at Grounded & Surrounded.  We want to stop and enjoy our families this summer, but we also want to keep the momentum going on our blog! We have come up with a unique solution, and we are excited to invite you to join us.
The #ETHANproject is a simple summer solution for mom bloggers. It will help you to stay inspired and motivated all summer long!  Wondering who ETHAN is?
ETHAN is an acronym which stands for "Enjoy The Here And Now".
As we have discussed our summer plans with other bloggers, we have seen a huge need for a different kind of support in the blogging community during the summer months. As mothers of young children, finding balance is always hard. But the summer is a whole different type of animal!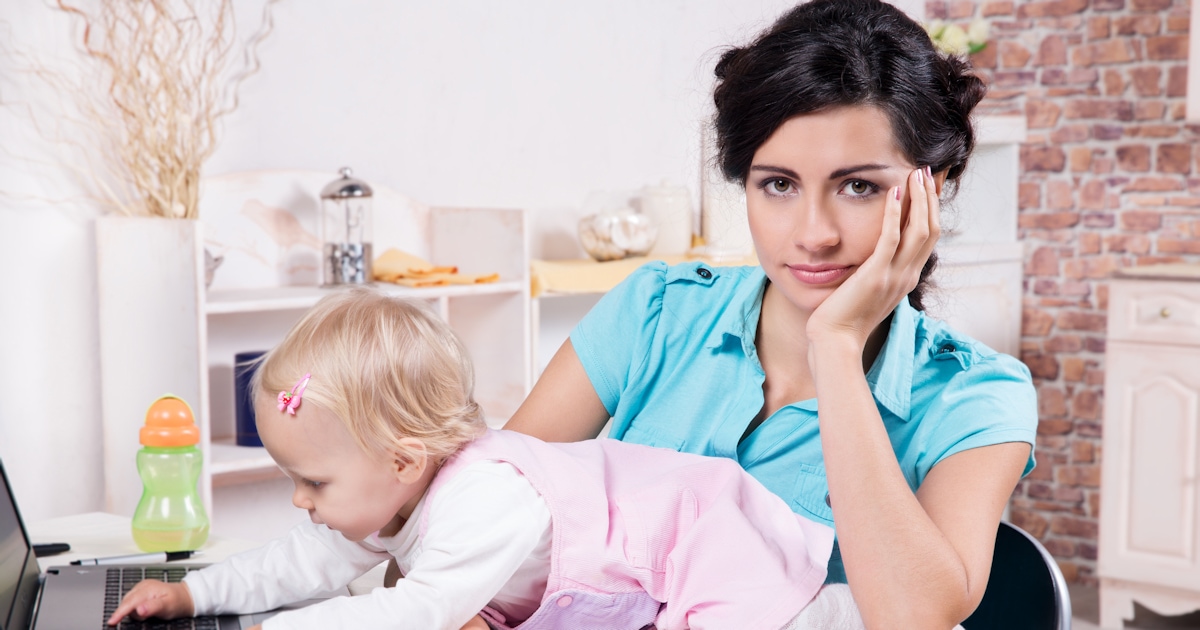 If you are feeling stressed and overwhelmed at the thought of juggling it all this summer, the #ETHANproject is for you!  We will lay out a plan of action for you to follow on your blog for 10-weeks this summer, and each blog post prompt will inspire you to get creative and make memories with your kids.  We tried to keep the challenge prompts as generic as possible so that each blogger can put her own spin on it!
Our goal is to build relationships with other bloggers, combine our social reach so that everyone benefits (and can work a little LESS hard), motivate our mom readers to join us in the challenge, and just plain HAVE SOME FUN THIS SUMMER!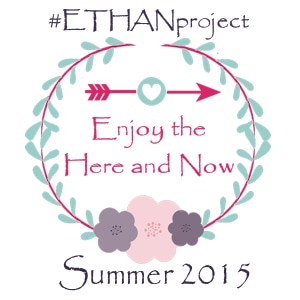 Here's what the bloggers who reviewed the product are saying:
"The prompts are simple, yet will make for great blog posts and summer memories. The project is very clear and the instructions are detailed." – Cate from "The Fabulous Wife."
"All of the information is laid out in a logical way. The document was easy to read, language wise and the sentence structure worked as well. I like the format in that main concepts are laid out clearly." -Raina from "Make Mend Grow"
"This kit is very detailed. I love that there are social media tips and suggestions to go along with each prompt. That makes it so easy to promote. The graphics are beautiful." – Laura from "Little Bits of Granola"
CLICK HERE TO READ ALL of the blogger reviews of the #ETHANproject Kit.
A little more of the "WHY" behind the #ETHANproject:
Yes, I am interested.  Please show me the sample kit!
***After you submit your information, you will be automatically re-directed to a page that has the blogger sample kit on it.  It may take 5-10 seconds to re-direct, so please be patient. If for some reason it doesn't work for you, please e-mail me at [email protected] asking for the sample and I will send it to you directly.  Thank you!
[yks-mailchimp-list id="ab46b1c7d8″ submit_text="I can't wait to learn more!"]
Being a blogger is all about being brave and trying new things.  The cost is just 9.95 to participate, that's less than $1 per week!

[gumroad id="PZdR" type="embed"]