Inside: Details on a brand new, totally free, e-booklet written by Sarah's father, Ray Strand, MD.  We are so exicted to introduce Sarah's dad to you today.  If it were not for him, for all that he has taught us  about prevention and healthy living, there is no way we would be equipped to help families build healthy hearts, homes and habits here at Grounded & Surrounded. -Sammi & Sarah
I am encouraged by the vast number of individuals who are eager and willing to do what is necessary to experience life uninhibited by illness and disease.
The truth is, if you aren't actively protecting your health, you are likely losing it.
Unfortunately, it is easy to become quickly overwhelmed by the volume of information and confused by seemingly contradictory advice that exists about how to achieve optimal health.
It is my goal to be the "healthcare" expert you can trust, equipping you with the tools you need to not just survive, but actually begin to thrive.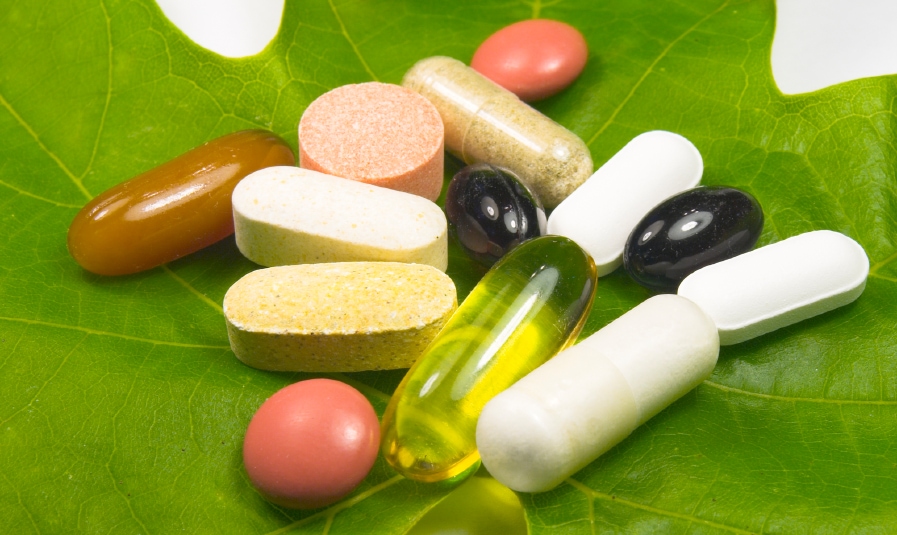 By: Ray Strand M.D. 
I am a typical physician.  During the first 23 years of my medical practice, I did everything in my power to get my patients off nutritional supplements.  I told them that they could get everything they needed by simply eating a healthy diet.
I also told them that the only thing nutritional supplements did was create expensive urine.  After all, this is what I had been taught in medical school. 
My wife, who suffers from chronic fatigue and fibromyalgia, thought that her health would improve when she married a doctor.  Sadly, this did not happen.  In fact, her health continued to deteriorate until 1995 when she came down with a severe pneumonia.
Nutritional Supplements just create expensive urine, or do they? Ray Strand MD
Click To Tweet
Even though the doctors were able to treat and clear the pneumonia, she was left with a relentless fatigue syndrome.  She was only able to get out of bed for a few hours each day and our three children were forced to take turns staying home from school to care for her so that I could go to work.
This went on month after month in spite of the continued medical care she received from four different specialists who had placed her on at least nine prescription medications.
There is nothing more humbling for a physician than to not be able to help his own wife.
Not too long after that, a friend brought over some nutritional supplements and told my wife, Liz, how they had helped her husband recover from an illness.  Liz knew how I felt about nutritional supplements, so she hesitantly asked me if it would be okay to take them.  I responded with a resounding "YES!" which surprised both of us.
I was so discouraged with her lack of response to the medical treatment she was receiving, so I said that she could try whatever she wanted. She began taking the supplements and her health rapidly improved. Within a matter of weeks, she was off all of her medications.  As the months passed, her health returned to her and she felt better than she had in years.   Then my greatest fear came over me.
Did her health improve by simply taking vitamins?
It was quite obvious that the only thing that had changed was that she had begun taking high-quality, complete and balanced nutritional supplements.  What if vitamins did more than create expensive urine after all? I quickly discovered that I had been completely misinformed about nutritional supplements.
In medical school, I had never been taught about any health benefits you could receive by taking vitamins.  In fact, I had been telling my patients that they should not take supplements.  Was I wrong?  I just had to find out what had happened to my wife. This has led to my unrelenting research of the medical literature and my unwavering desire to learn more about the health benefits my patients could receive by taking nutritional supplements.
I now encourage all my patients to consume high-quality nutritional supplements. Ray Strand MD
Click To Tweet
This research changed the way I practice medicine, and I chose to begin to focus my medical practice on nutritional and preventive medicine. The results that I have witnessed in my practice since shifting focus have been nothing short of amazing.  In fact, I now encourage all of my patients to begin taking high-quality, complete and balanced nutritional supplements.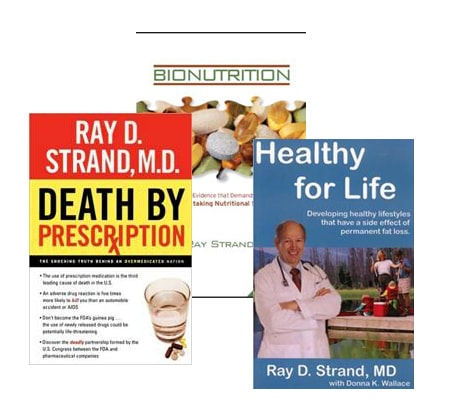 My wife's astonishing transformation and the powerful health concepts I have discovered over the years led to me publishing many bestselling books including, "What your Doctor Doesn't Know about Nutritional Medicine" and "Healthy for Life." I have spent nearly two decades of my life scouring the medical literature, applying the health concepts I have learned in a very practical way, and witnessing the profound impact that these simple principles have had in the lives of my patients.
Sadly, most people assume that they will always have their health.  Unfortunately, this could not be further from the truth.  If you are not actively protecting your health, I can almost guarantee that you are losing it.  Health is our most valuable asset, and it is time to start doing everything in our power to defend it.  As the old saying goes, "An ounce of prevention is worth a pound of cure." 
Health is our most valuable asset and it's time for us to start protecting it! Ray D. Strand
Click To Tweet
I have made it my life's work to equip individuals, just like you, with the information you need to increase your chances of living a long, healthy life. My daughter, Sarah, has been helping me to create new tools to share my unique message of health and wellness with the next generation. It is always fun to watch your children grow into adults and I am so proud of the work Sarah and Sammi are doing here at Grounded & Surrounded.
The five essential health concepts I share in this free e-booklet are the core principles I teach in every lecture, every book and every medical consult.
Through extensive research and clinical experience, I have developed a truly unique approach to preventive and nutritional medicine that I am excited to share with you in this exclusive e-booklet. It never ceases to amaze me how profoundly the simple principles I am going to teach you in this e-booklet have impacted the lives of my patients. It is my greatest desire that this information will do the same for you.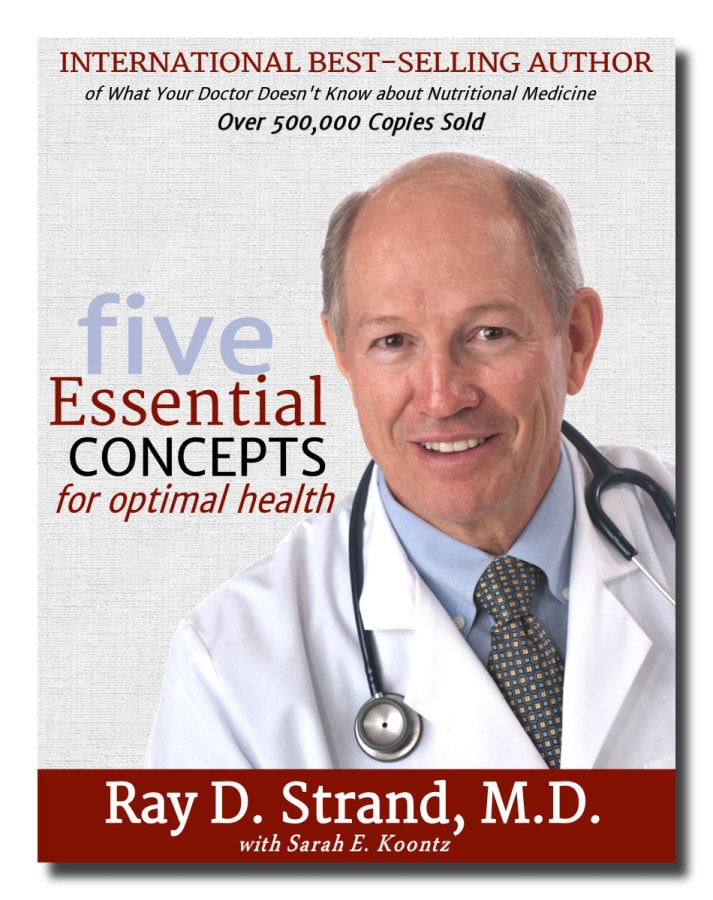 I hope you will be so impacted by this information that you will choose to apply it to your own life and share it with your friends and family. You are welcome to share this e-booklet with anyone and everyone. I only ask that you do not sell or change it in any way. Here are some great ways to share:
Thank you for taking the time to download a copy of this e-booklet.  I want to remind you that this is just the tip of the iceberg when it comes to nutritional medicine.
If you want to learn more, I encourage you to follow the 3-simple steps I lay out in the booklet.
Ray Strand, M.D.