Making video blogs is fun.  Making video blogs with your best friend is HILARIOUS!
When Sammi & I get in front of a camera we tend to just go on…and on….and on…..
Typically we edit down our videos to only include about 1/2 of what we recorded.  Sometimes even less.
There is always lots of giggling (from our resident giggler…..Sammi).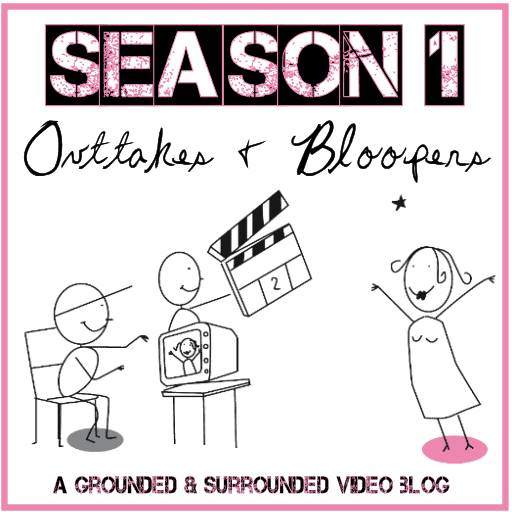 By: Sarah Koontz
Making a video blog is quite a process!  First, you actually have to look cute and put makeup on.  This is why we only record video blogs about 1x per month.
Second, you really should have a clue what you are going to talk about BEFORE you turn the camera on.  We are sort of hit and miss in this department.
Third, shooting the video is the easy part!  Once it is recorded it must be downloaded onto our PowerDirector software, then it is edited (which often takes 10x as long as it did to record the video), music is added (hillbilly is my preferred genre) and finally it has to be produced and uploaded to Facebook and Youtube.
After that's done, I write up a short article, make some images…..and BAM! MAGIC! A brand spankin' new video blog for your viewing pleasure.
Somehow I got stuck with this job.  Sammi says it's because I am so good at it.  I think she's just stroking my ego so I never ask her to do it.
My sweet hubby helps from time to time.  He's brilliant and I love him!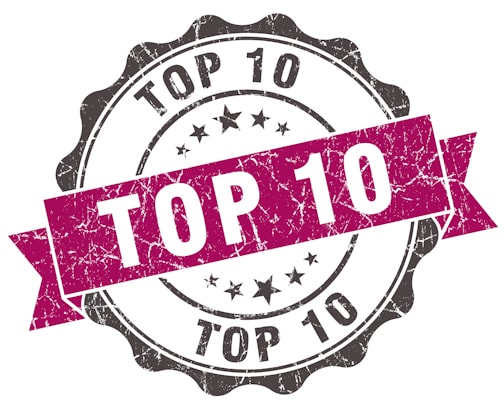 Here's our 10 most memorable memories from Season 1:
10. Sarah's first VLOG was all about Coffee and people loved it (we think people just love coffee…but that is irrelevant).
9.  The first time Sarah convinced Sammi to sit down in front of the camera….there may or may not have been some nasty looks that weren't caught on film.
8.  Inviting our kiddos to participate has been fun, and frustrating….but totally cute.
7. People have loved  watching videos about Sarah's chickens almost as much as she has loved making them (no…wait…not possible).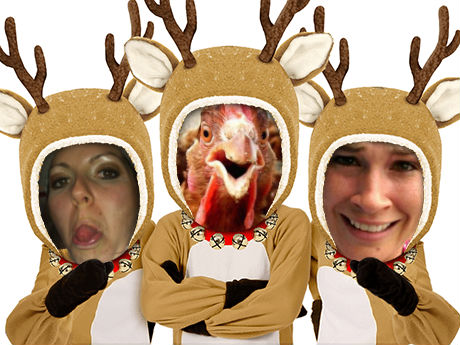 6.  Did you see this one we did for Christmas? 'nuff said!
5. We had a lot of fun  making the Best Foodie Friend VLOG, but we tend to prefer the shortened Facebook version.
4.  Our favorite VLOG from season 1 is this one….watch it….seriously…right now……
3. This VLOG was a nightmare to edit.  We recorded it 3 separate times.  There had to be 40 minutes of raw video……but the finished product was so worth the effort.
2. We learned that Sammi is a total natural in front of the camera (seriously…..what was she so worried about)! And Sarah has far too much time on her hands.
1.  Our most memorable memory from Season 1 is all of the wonderful feedback we have received from YOU….our readers….about our VLOGS!
People have said that our Video Blogs are one of their favorite parts of Grounded & Surrounded. We hope to put together another awesome season of VLOGS for you starting in the fall!  If you have any ideas of what we could talk about next season, please drop us a note and let us know!
Outtakes & Bloopers Reel
We have so much footage from this season, it was difficult to narrow it down to just our favorite outtakes.
"Awesome" -Sammi
"Cluck, Cluck" – The Chickens
"Let's not pick our noses." -Sarah
Here's the deal.  We think we are funny.  Sorry about that.