It's not often we have a "splurge" recipe on our blog, but when we do…we go all out!
This Easy Peppermint Fudge will soon be your favorite holiday fudge recipe!
Did I mention it is the easiest recipe EVER?
4 ingredients. You read that right. Only 4.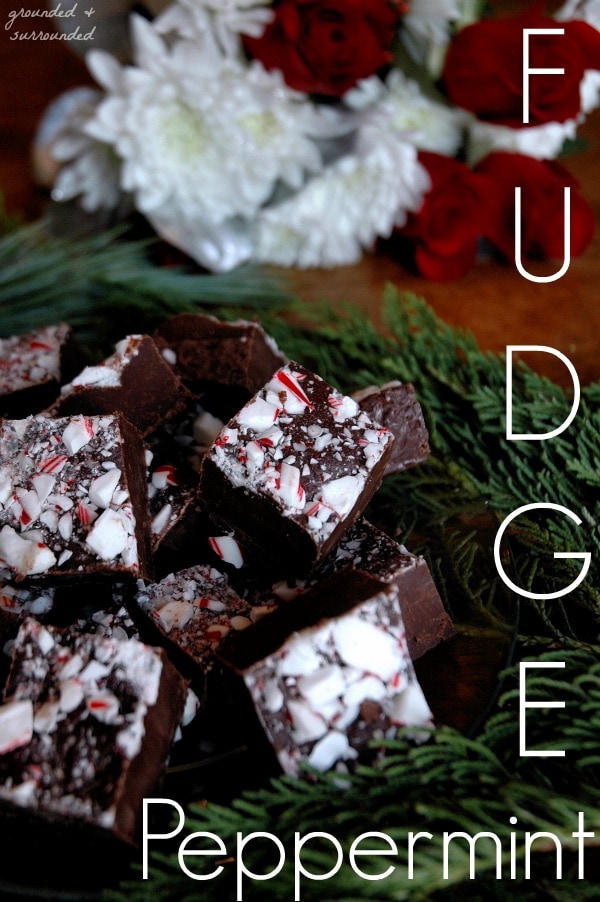 Dark chocolate and candy canes? Yes, please! It just had to be done.
We… Had… To…
You see, peppermint and chocolate have a special place in my heart. I make a peppermint hot cocoa almost every night during the cold winter months.
My friend, Lauren from Oatmeal with a Fork, has the most delicious recipe. I add a few drops of peppermint extract to her recipe and it is heavenly.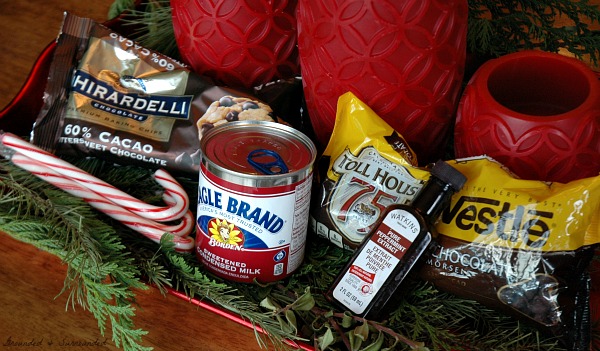 When Sarah so kindly shared a few pieces of this indulgent recipe with me I couldn't believe how much I loved it. My mom has always made fudge, because she is a self-proclaimed chocoholic, but it has just never been my thing…until now.
After I tried this recipe, I was hooked.
I attribute it to the chocolate + peppermint combination. Is there anything that tastes better during the holidays?
Oh that reminds me, have you tried our Peppermint Mocha coffee syrup? Mmmm…I can't wait to make it again this holiday season!
But, I digress.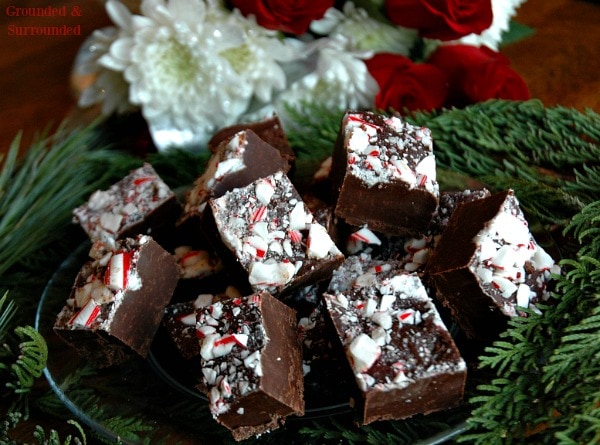 Like I said earlier, this Easy Peppermint Fudge is definitely a splurge recipe.
They are not something you want to eat every day or too often if you are living a healthy lifestyle. That is why I limit myself to one batch per year and that is where I draw the line.
But you may say, "I want to eat these every day!"
I feel ya. I do too! That is why I have created a healthy alternative for you that you can eat EVERY. SINGLE. DAY.
That's right…EVERY SINGLE DAY!
Healthy nuts, dates, and peppermint combine into our decadent Peppermint Cocoa Bites.
You will be amazed at how simple they are to make and your family will LOVE them!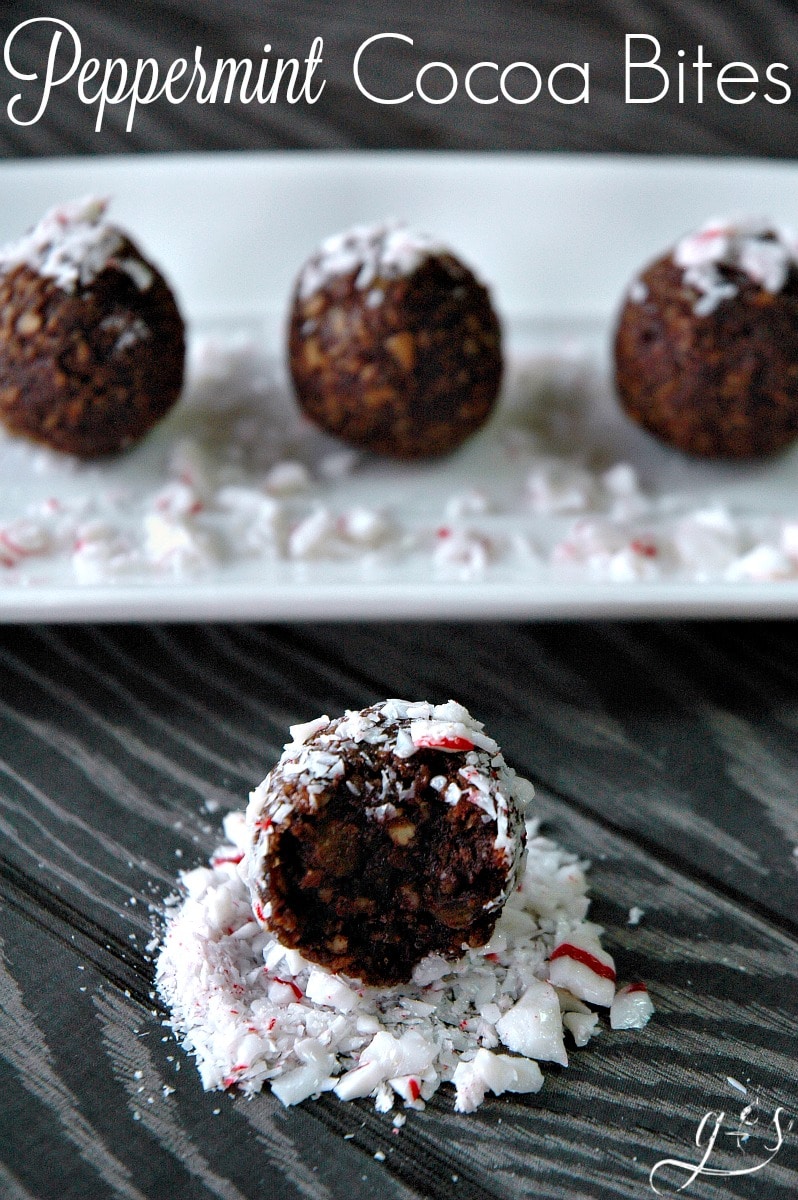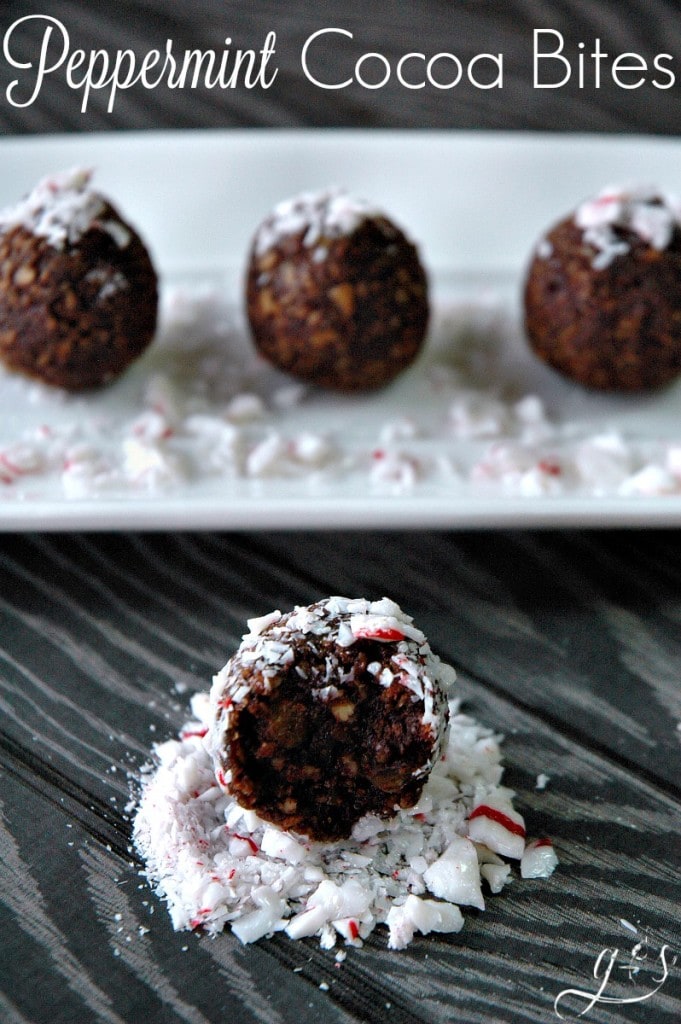 They are the perfect snack or lunch box item.
Make a double batch, freeze them, and enjoy them for weeks to come!
Don't you love how we combined a "splurge" and a "slim" recipe all in one? It might just be a new trend here at HappiHomemade…
#Peppermint and Chocolate combined in two recipes, one for everyday and one for #holiday!
Click To Tweet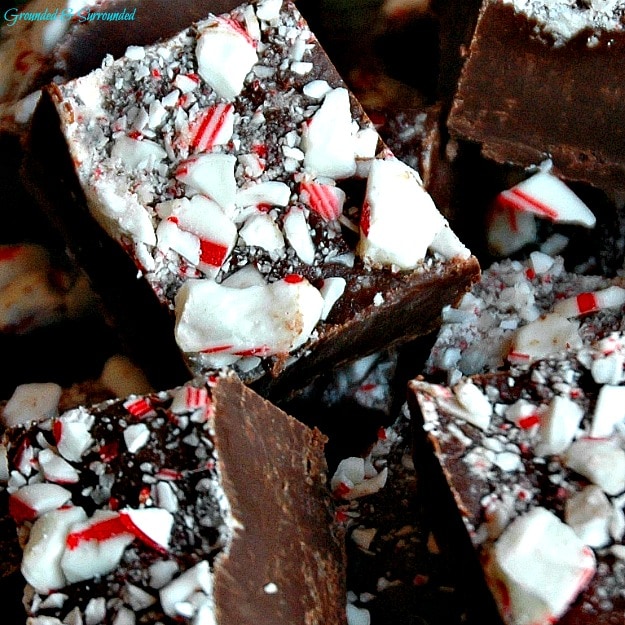 No matter what, just make them both and ENJOY ENJOY ENJOY!
Happy Easy Peppermint Fudge eating to you and you and you!
This recipe was adapted from the Pioneer Woman Peppermint Fudge recipe.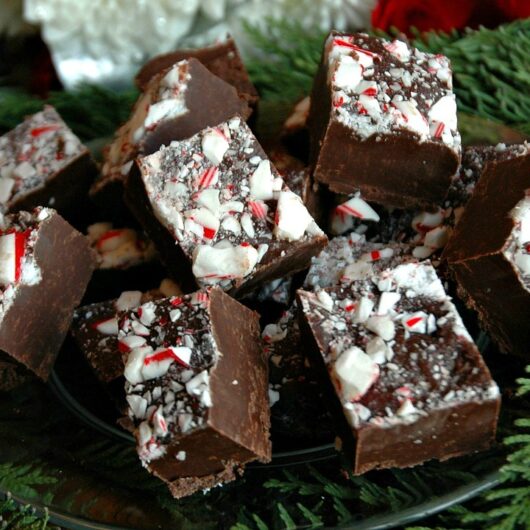 Print Recipe
Peppermint Fudge
Only 4 simple ingredients and foolproof! If you can melt chocolate and crush candy canes you can make this easy and delicious dark chocolate Christmas treat. This is the BEST fudge recipe to give as last minute homemade holiday gifts and perfect for your next cookie exchange! Find more recipes like this and healthier at groundedandsurrounded.com
Ingredients
3

cups

dark chocolate chips

We used Ghiradelli

14

oz (1 can)

sweetened condensed milk

1/2

tsp

peppermint extract

2-3

candy canes, crushed
Instructions
Line an 8 x 8 pan with aluminum foil. Cover the bottom and sides of the pan. Spray foil with nonstick cooking spray.

Combine the dark chocolate chips and sweetened condensed milk in a double boiler over medium heat. Heat until melted. *If you do not have a double boiler pan set, you can heat a 2 QT pan of water, and place a large glass or metal bowl containing the chocolate chips over it to melt the chocolate chips.

Stir mixture until smooth, then add peppermint extract. Stir well until combined.

Immediately pour mixture into your foil-lined pan. Use a spatula to smooth the surface, then sprinkle on the crushed candy canes.

Refrigerate for 2 hours, or until set and hardened. Cut into small squares and enjoy..in moderation..yes, it will be difficult!