These recipe photos have been updated since originally posted in 2016!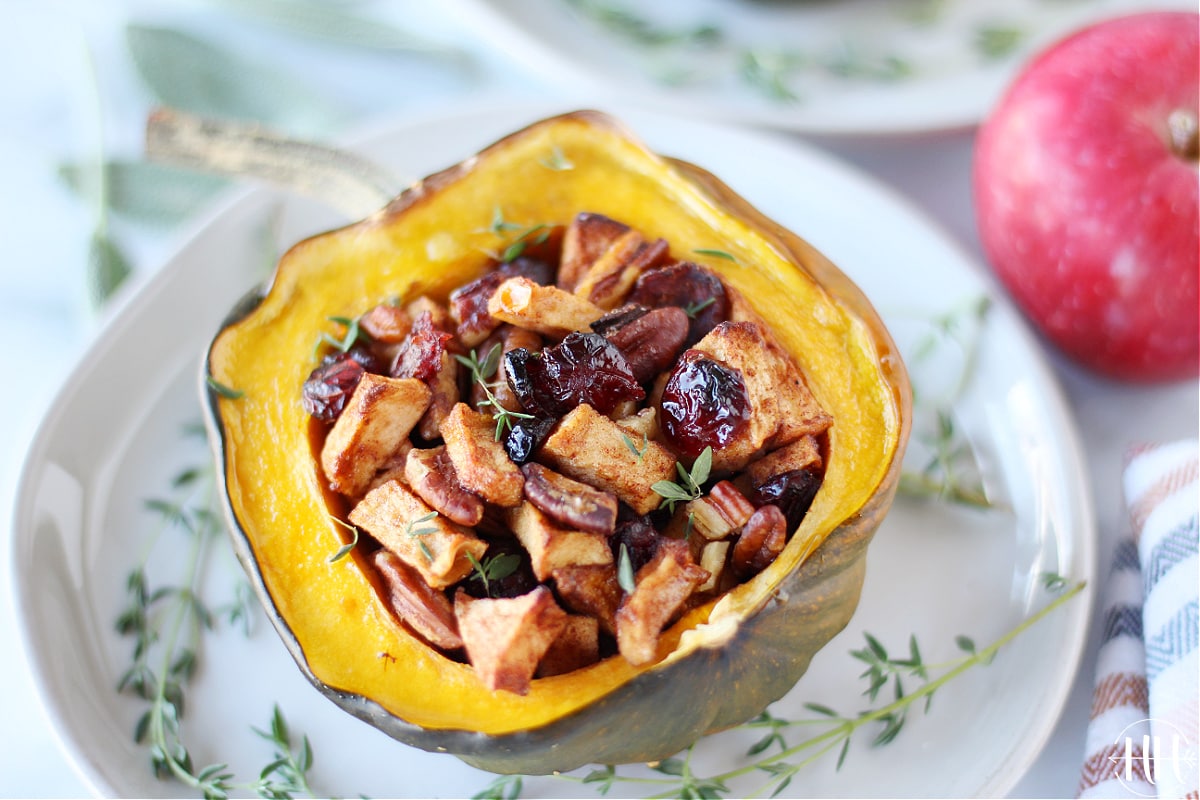 Winter squash can be intimidating. Like how do you eat acorn squash?!
But this ahhhmazing Clean Eating Stuffed Acorn Squash recipe is anything but intimidating!
Can I get an amen?
I spent years walking past it in the grocery store wondering what in the world people do with it.
It has only been within recent years that I have grown to love this weird fall produce!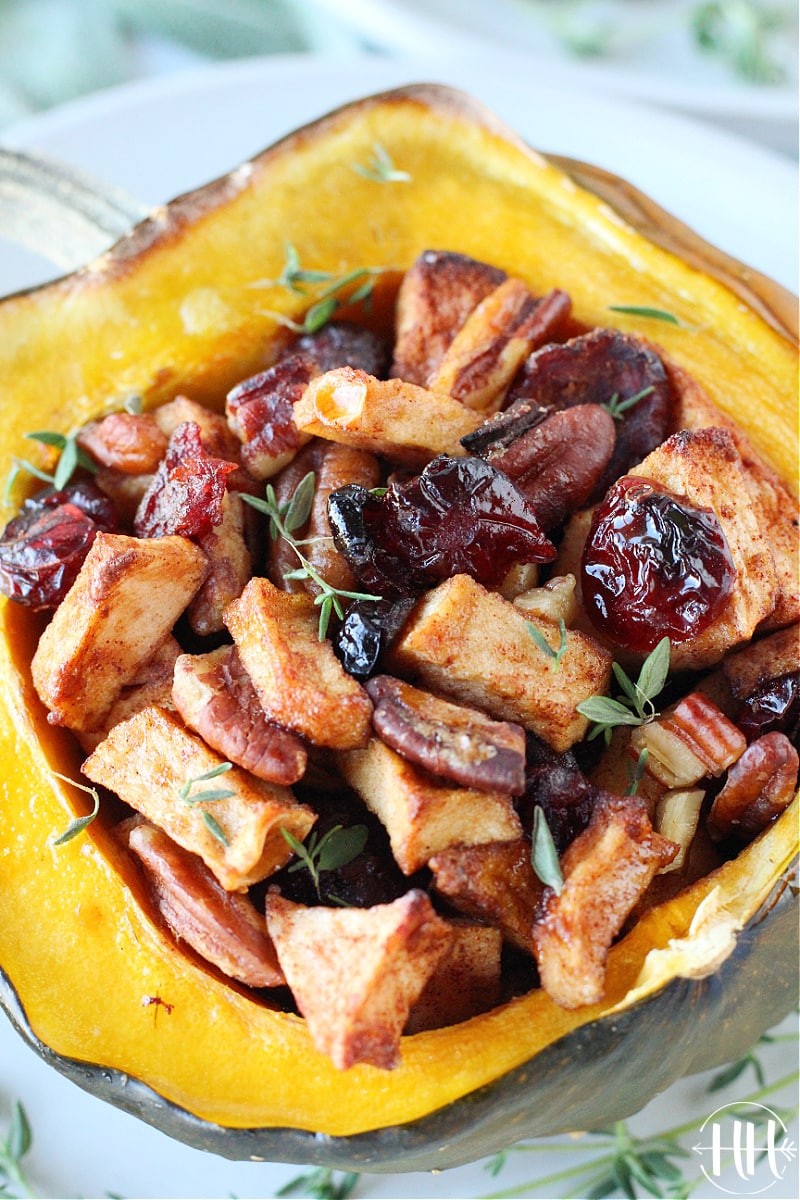 The most recognizable winter squash is a pumpkin! Some of my other favorites are butternut, spaghetti, and acorn squash.
Oh, and just recently I have fallen in love with hubbard squash.
These little cuties look like mini pumpkins and have the most delicate taste. My friend Sarah, being the amazing gardener that she is, planted a few seeds this year and graciously shared her harvest with us.
Back to acorn squash… 😉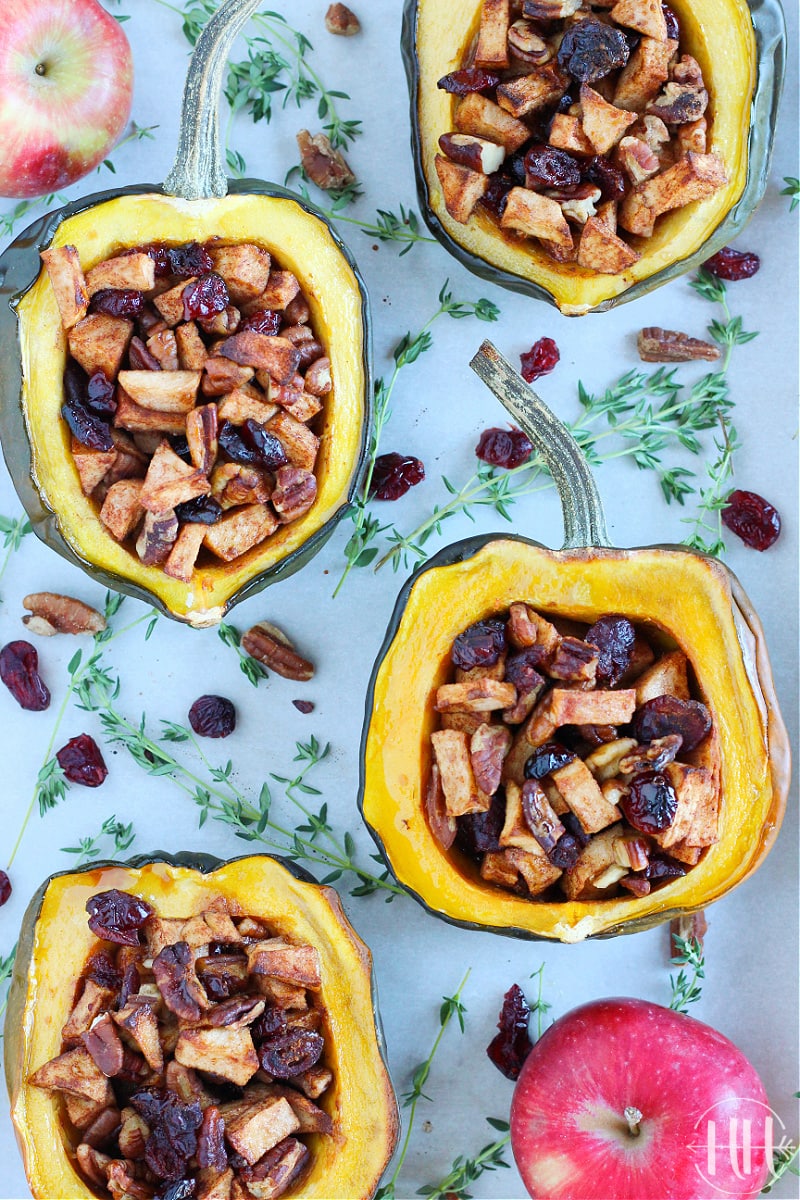 I first learned about acorn squash and it's deliciousness from Rachael Ray.
Ya, we're pretty tight. BFFs you may say.
After that particular episode, I no longer suspiciously eyed it from across the grocery store. Nope, I proudly picked up a few from my nearest grocer and got to work.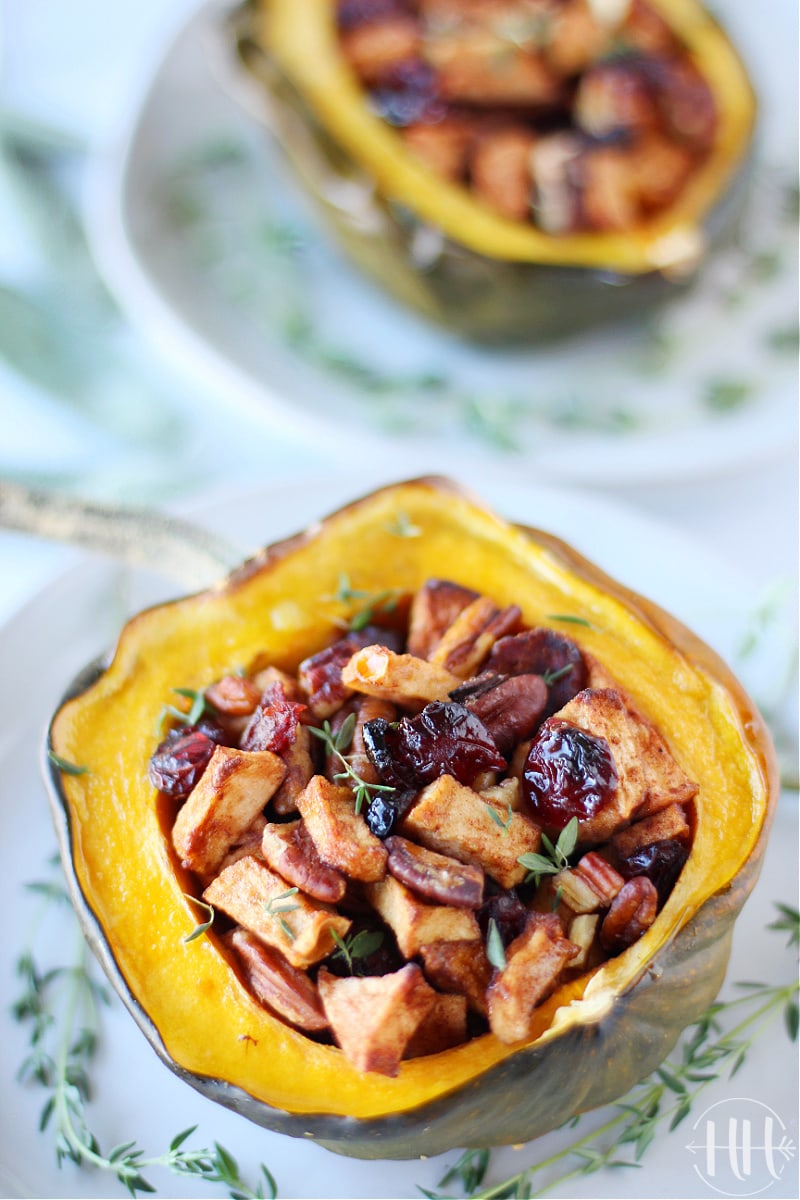 This mouthwatering Clean Eating Stuffed Acorn Squash is so fabulous because you can't mess it up.
It has always turned out well, especially the times I was heavy handed on the filling ingredients. The more butter and syrup the better!
Does that even need to be said? Like duh, of course it's better!
Clean Eating Stuffed Acorn Squash #holiday #recipe #foodie
Click To Tweet
Squash is fairly bland so bumping up the flavor with the addition of sweet apples, tart dried cranberries, crunchy pecans, a bit of fat from the butter, and wholesome sweeteners produces a top-notch gluten free and dairy free side dish.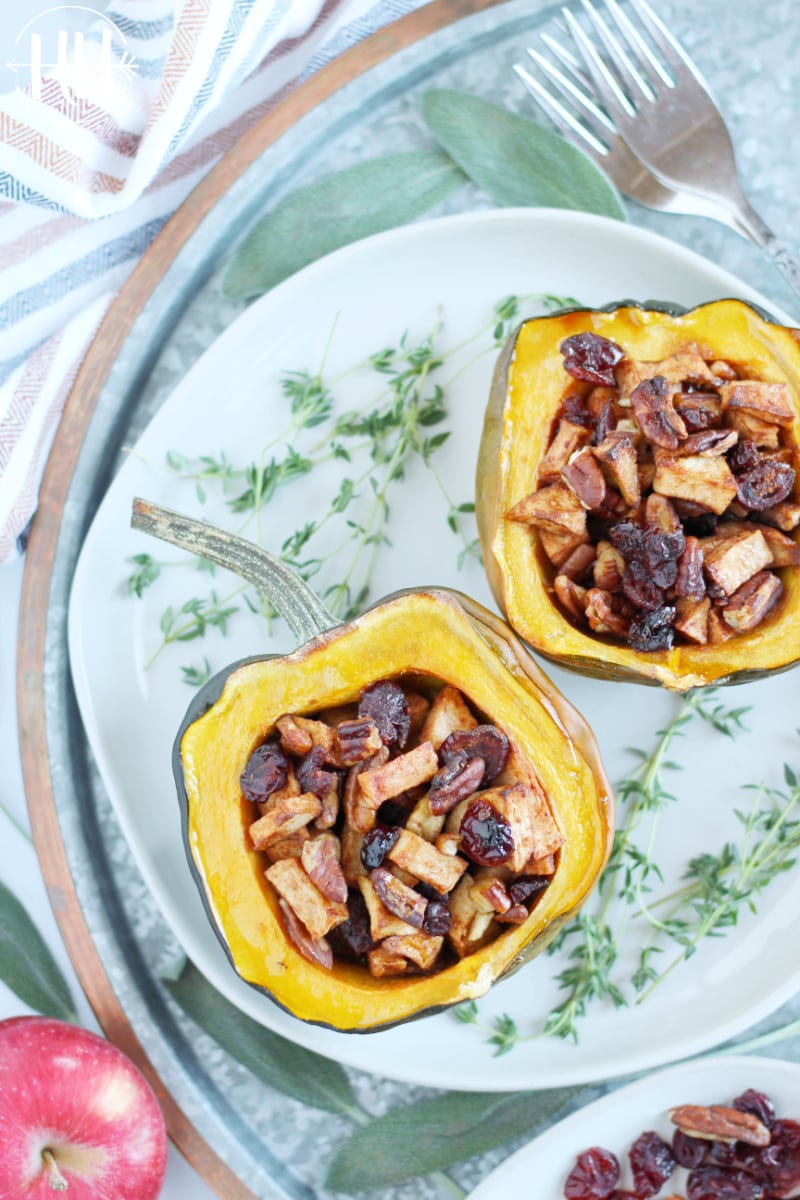 I not only love how this dish tastes, but I LOVE how beautiful and festive it is.
The subtle yellows, oranges, and reds shout fall and the holidays.
This recipe will add just what you need for your holiday table decor. The best part? It's not just decor, it's edible!
You have find this amazing Clean Eating Acorn Squash recipe and step-by-step instructions (with photos) at Living Well Spending Less. Ruth has yet again featured this on her blog and I could not be more grateful!