I'm just going to put this out there.
My Grandma's Pumpkin Bread recipe is the best pumpkin bread recipe in the world.
Yep, I said it…the world. Only heaven could have a better one.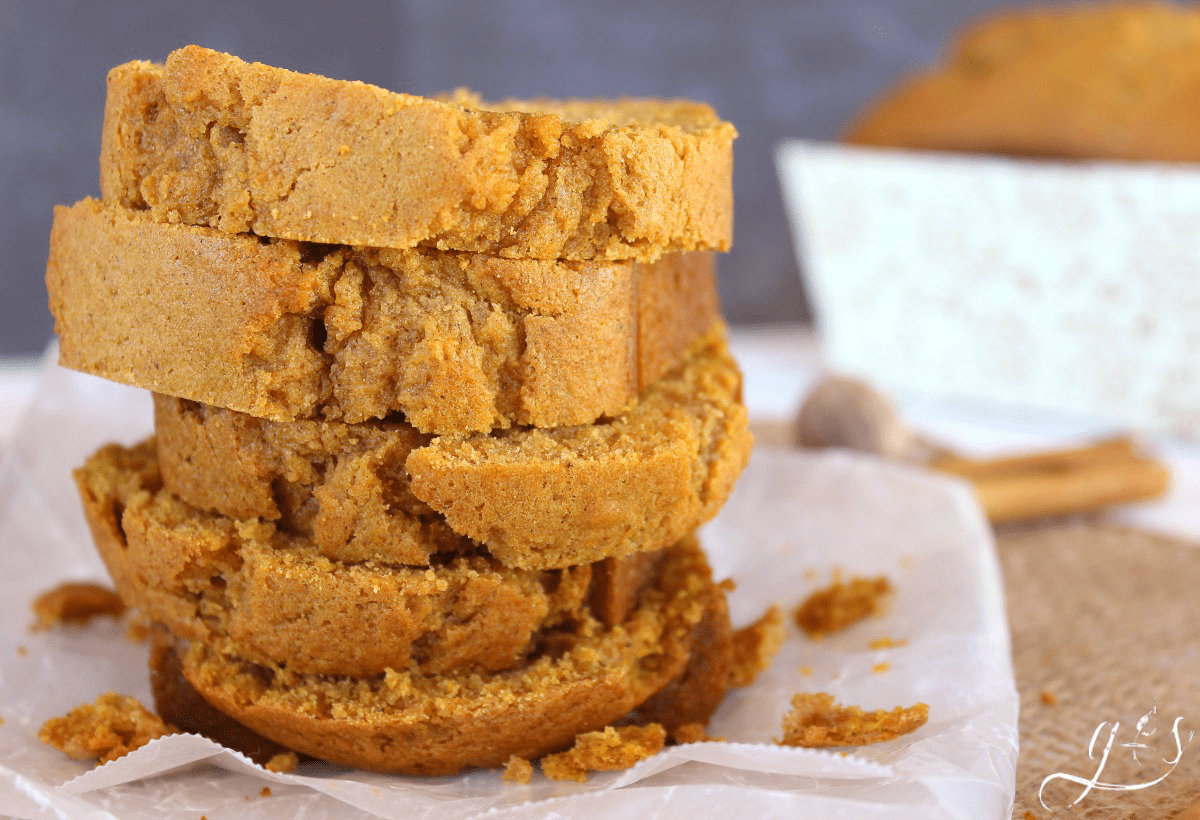 Even the famous Starbucks recipe can't compare to this sweet one passed down from my grandmother, then my mom, and now to me.
Over the years, though, I have made two slight "healthifying" changes to my Grandma's Pumpkin Bread:
Reduced the sugar by 1 cup.
Replaced the vegetable oil with coconut oil.
You know me, I just couldn't bring myself to add the entire 3 cups of sugar (ahhh, that's A LOT!) and vegetable oil (how do you get oil from vegetables?).

I can assure you, though, my mom has approved this recipe with her very discerning and all-knowing pumpkin bread palate.
If anything the bread tastes EVEN better by cutting back the sugar and using REAL oil.
The BEST Pumpkin Bread -Grandma's famous recipe! #fall #family #baking
Click To Tweet
For as long as I can remember, my mom has baked this recipe each fall and during the holidays.
Needless to say, Grandma's Pumpkin Bread is well-known by her neighbors and friends.
Years ago, this was one of the first recipes I asked my mom for when baking treats for my own neighbors and coworkers.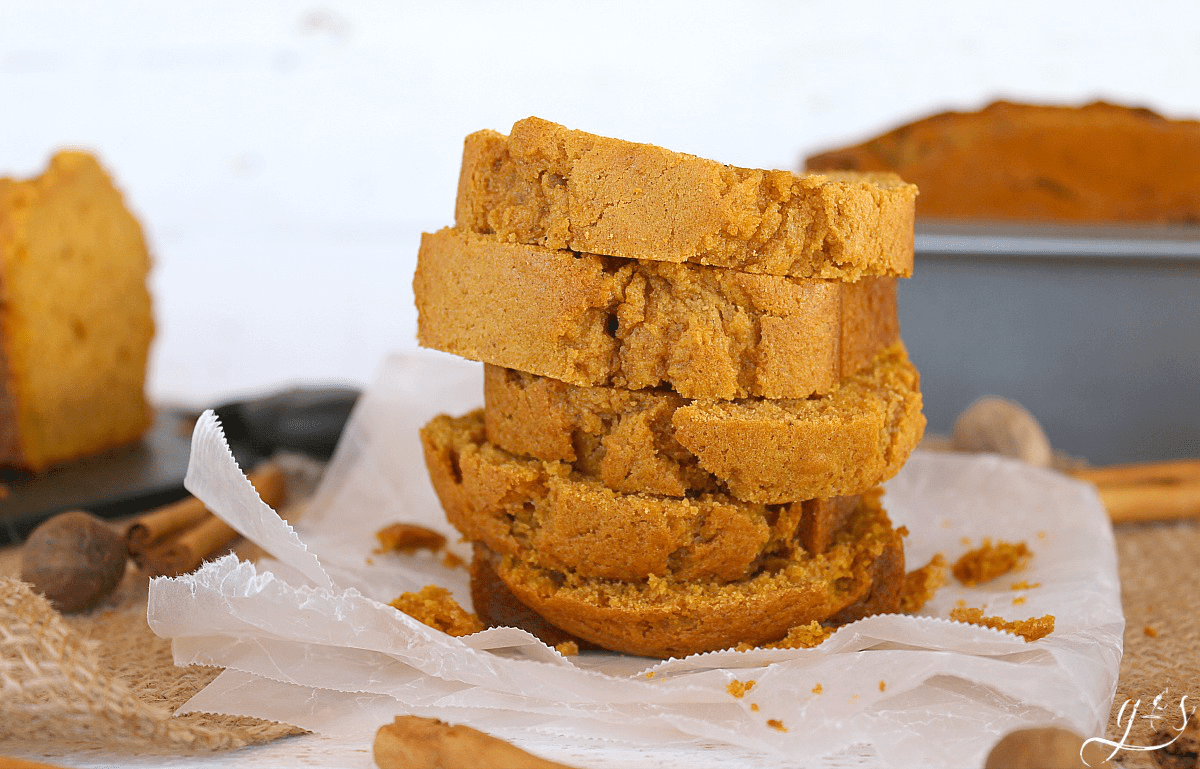 The wonderful thing about this recipe is the ability to freeze the loaves and once thawed they taste just as fresh and soft as fresh baked. After allowing each loaf to cool, wrap each loaf in saran wrap and then put the wrapped loaves in a Ziploc gallon bag. For longer storage, I place them in your refrigerator for up to a 7-10 days or freezer for months.
When baking this fall recipe I prefer to use both my large loaf pans and smaller loaf pans.
The larger loaves are perfect sliced up for holiday breakfasts and the smaller loaves are wonderful to bless others with.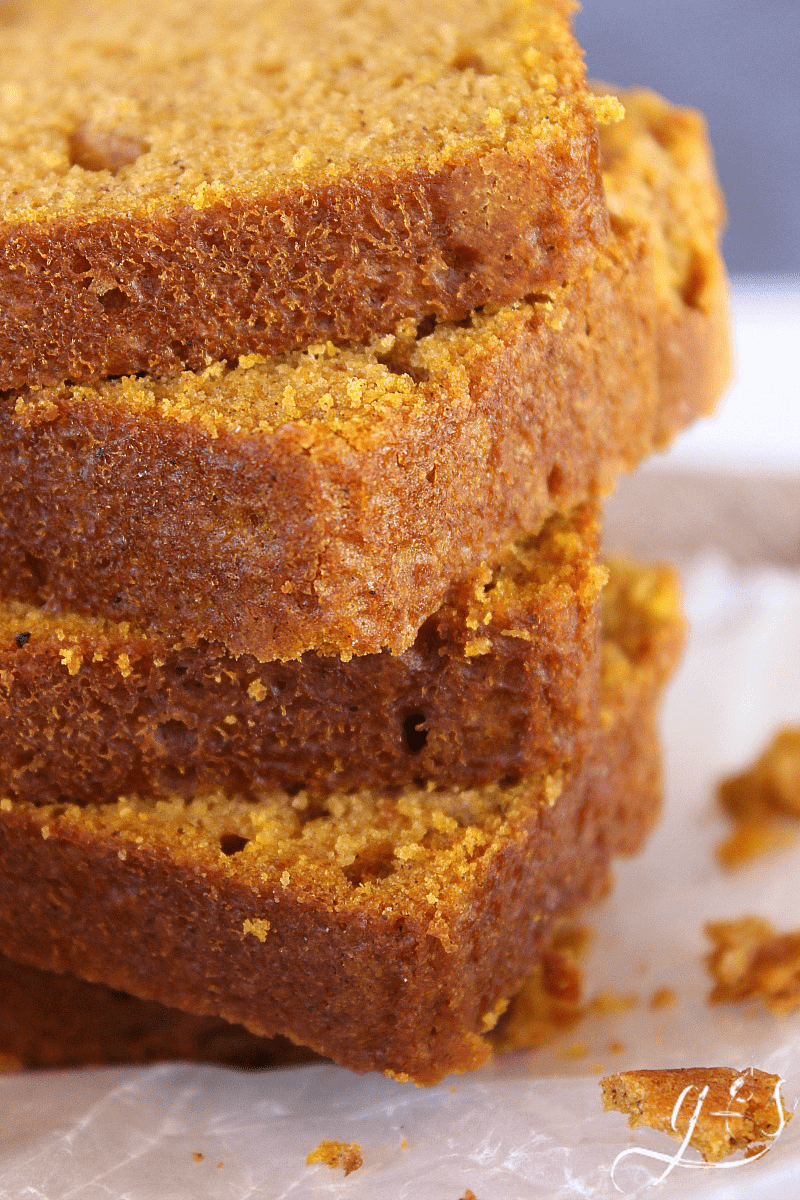 You can also bake this batter as muffins, just reduce your baking time.
At times I add chocolate chips to the batter or a streusel topping to make it extra special!
As a gift to me, your lovable foodie blogger, please make this memorable recipe WITH your family and FOR your family.
I assure you, it will become a family favorite and the memories made will be treasured for a lifetime. Trust me, I know.
Ruth at Living Well Spending Less has graciously featured this amazing recipe on her blog! Be sure to check out her other simple recipes and practical solutions for everyday overwhelm. Thank you, Ruth!