This post is sponsored by BabbleBoxx. #GameDaySnacksBBxx
Woohoo! Who's ready for the big game? AND who's ready for game day snacks?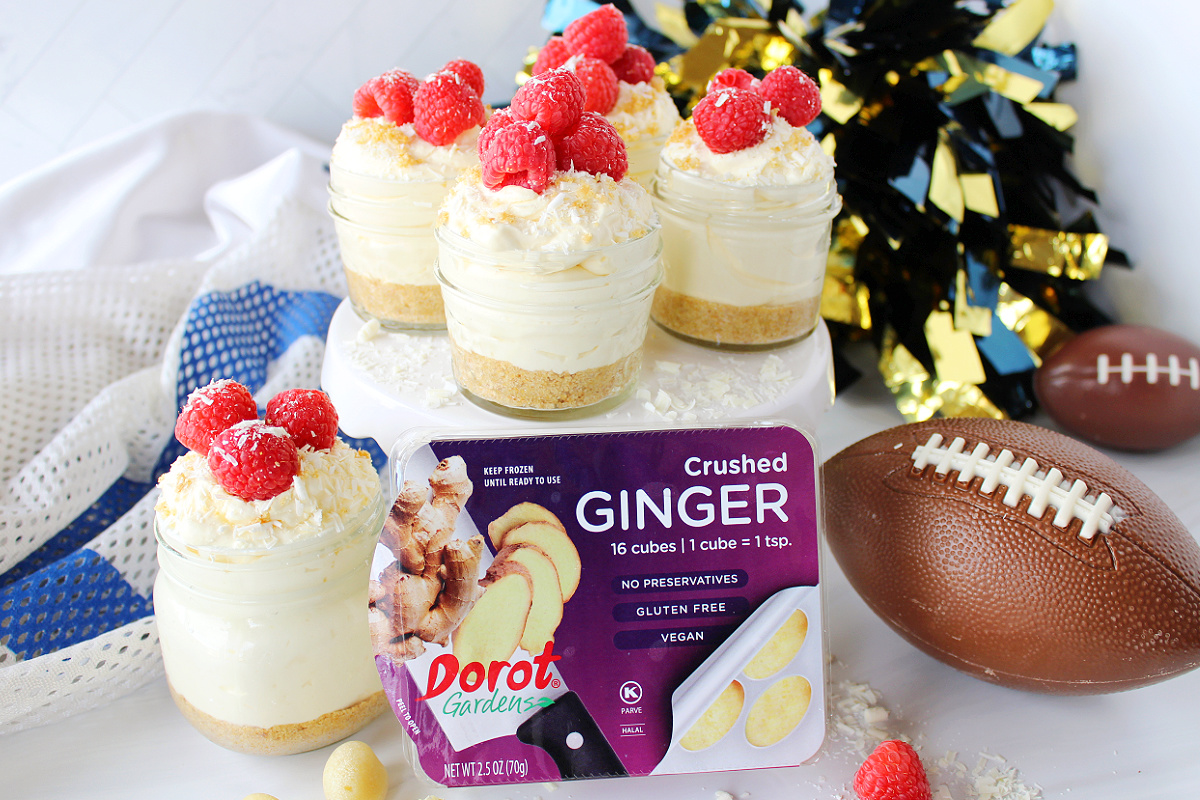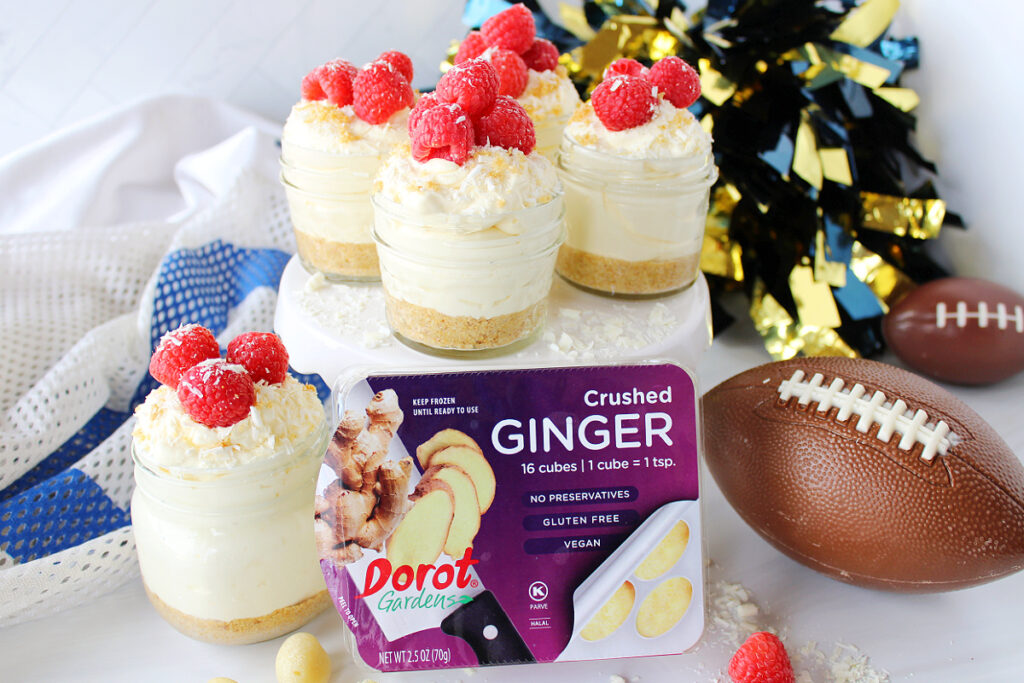 Ummmm, me! Snacks in general, really. 😉
If you are planning a get together with 2 or 20 these are snacks you are going to need to satisfy all those hungry fans.
When it comes to game day snacks I need alllll of it – spicy, sweet, salty, savory. Everything.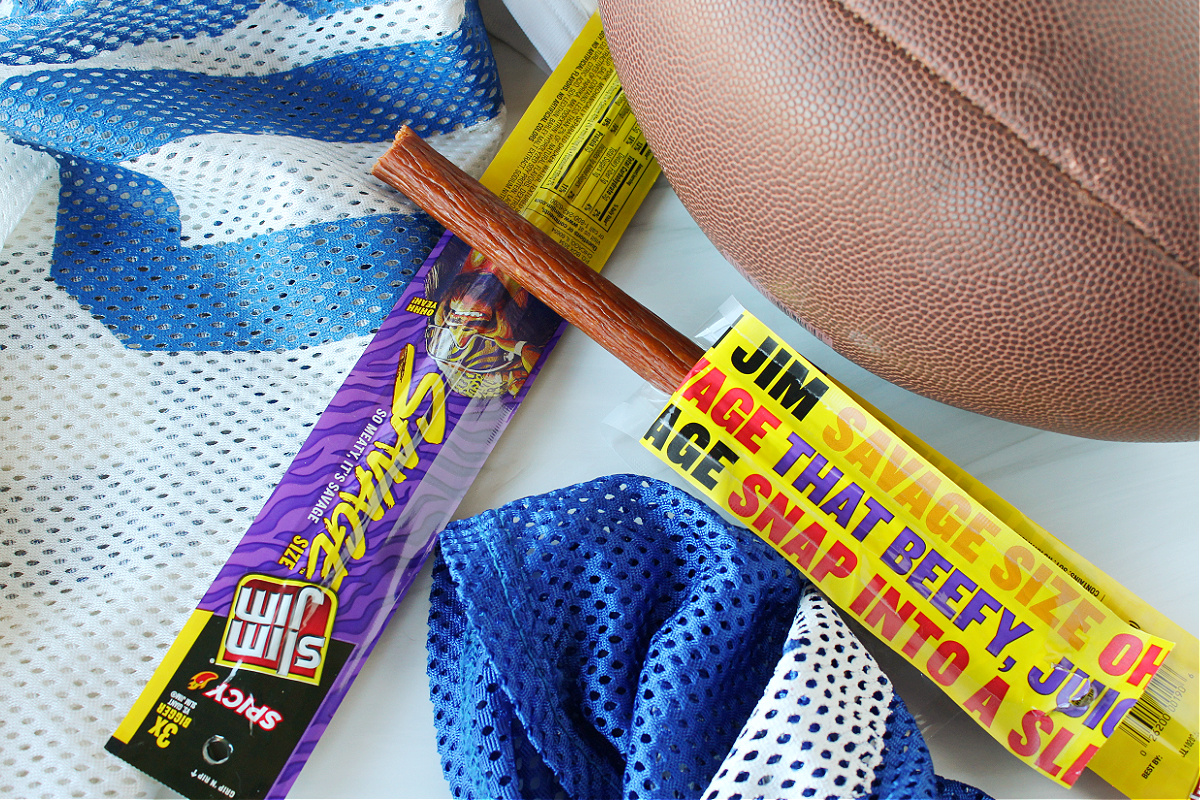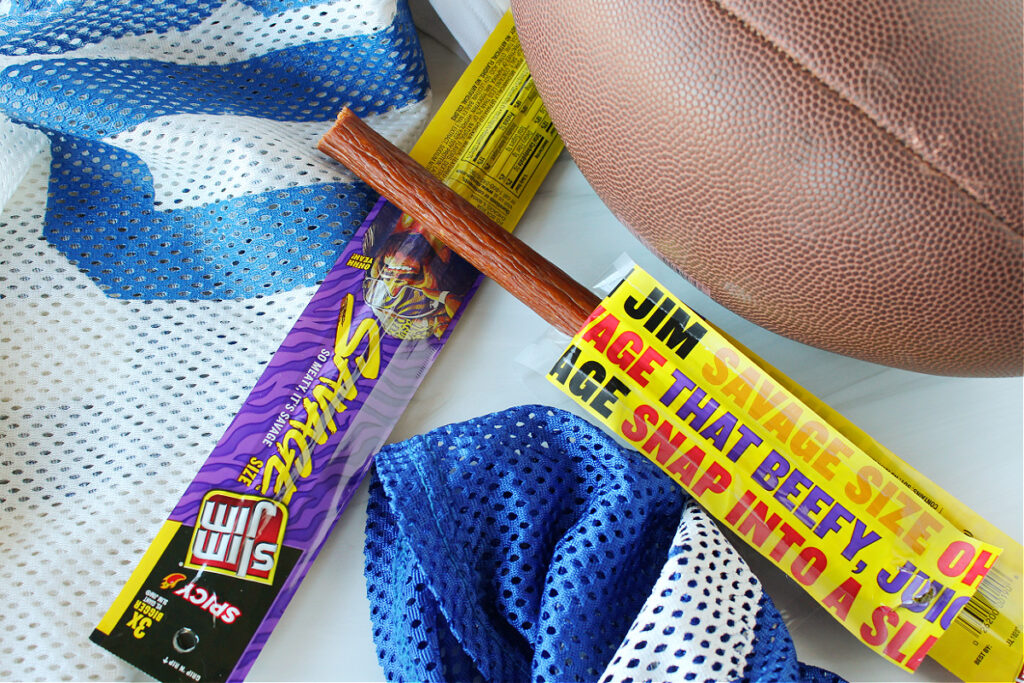 The spicy is totally covered by the newest Slim Jim Savage! It's 3 oz. Yep, almost THREE times the size of a Slim Jim Giant stick. "Spicy" is the newest flavor and packs a delicious punch!
And you all know, I am a protein girl.
With 18 grams of protein per stick, I'm halfway to my protein goal per meal. Woot woot! These Slim Jim Savage Spicy sticks are YUMMY and super satisfying.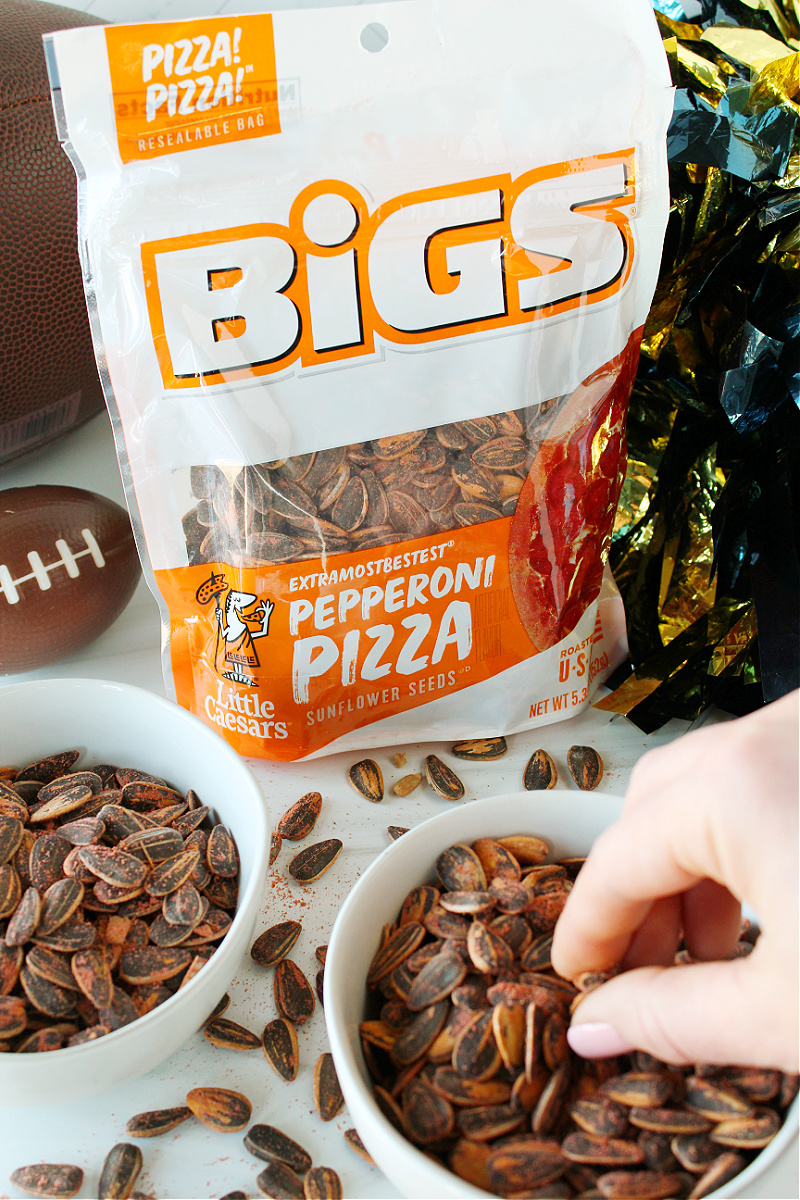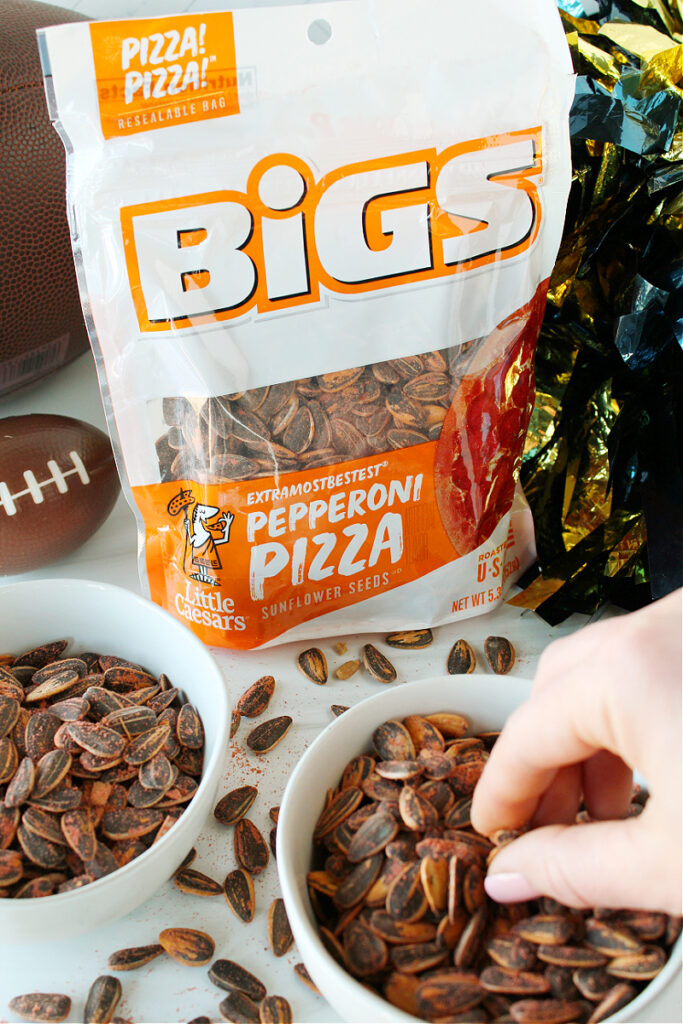 Now for those fans that need something to munch every minute of the game to keep their nerves at bay, you can now enjoy BIGS Little Caesar's ExtraMostBestest Pepperoni Pizza Sunflower Seeds.
Yep, pizza + sunflower seeds. Can you believe it?! These fire-roasted big kernels are loaded with crunch and bold flavor.
Our oldest son has been eyeing these yummy sunflower seeds as he and his baseball team LOVE sunflower seeds. This new flavor bursting with pepperoni pizza flavor will blow their minds!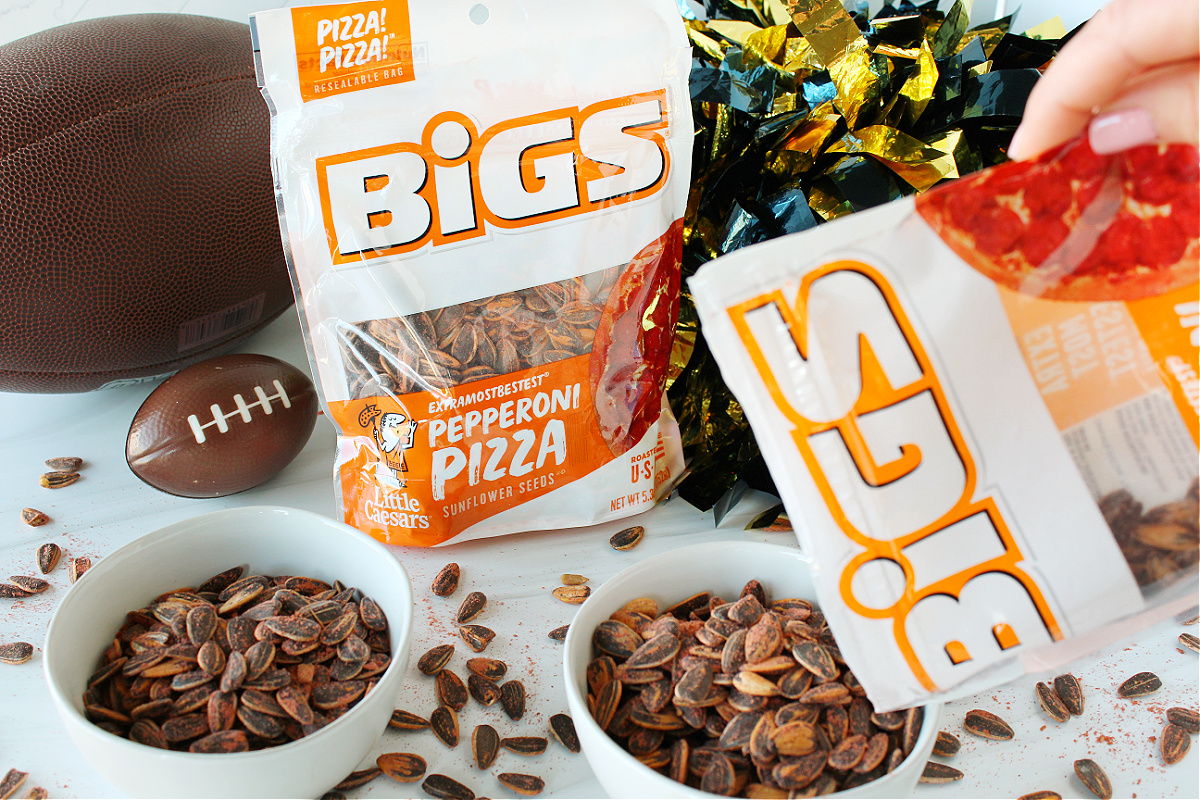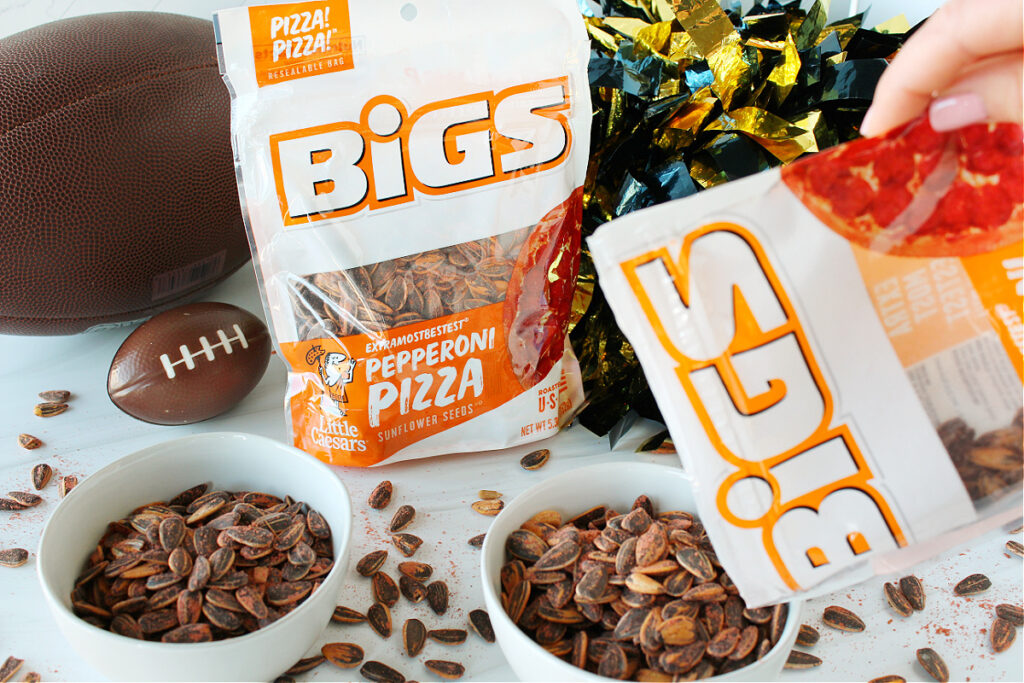 Are you ready for something sweet? Meeeeeee too!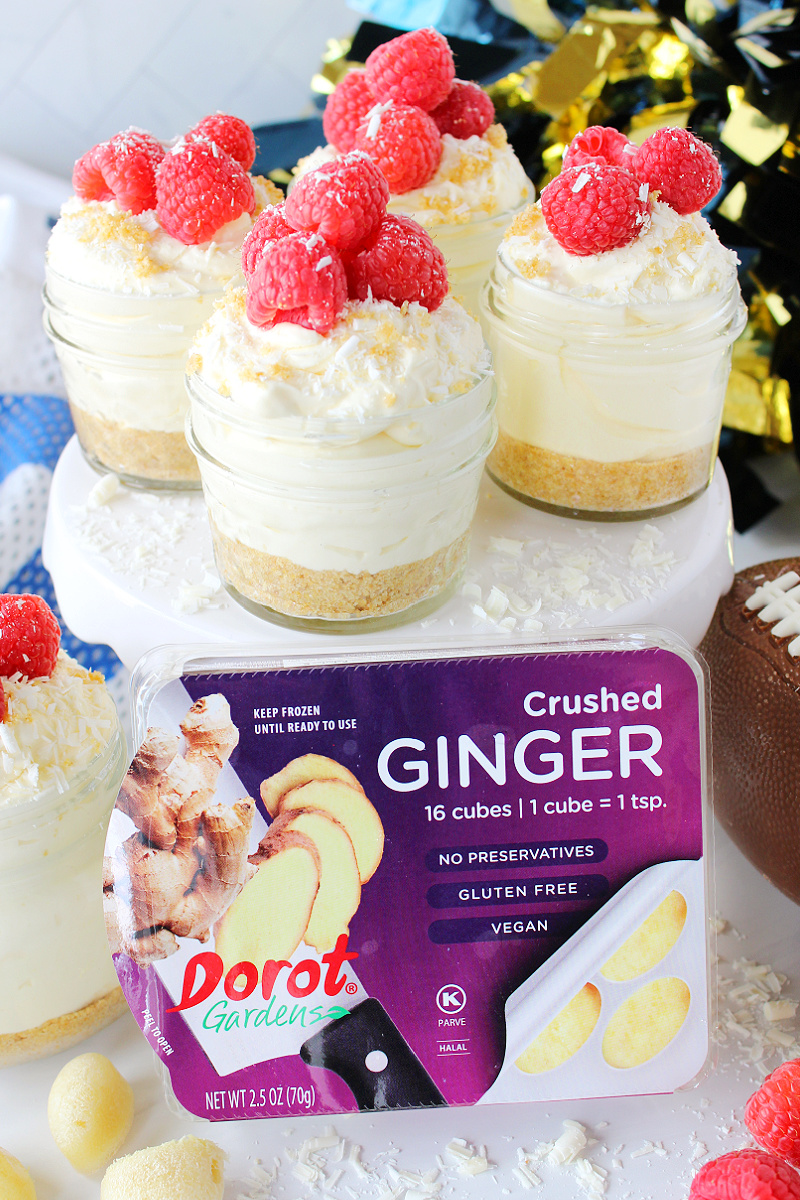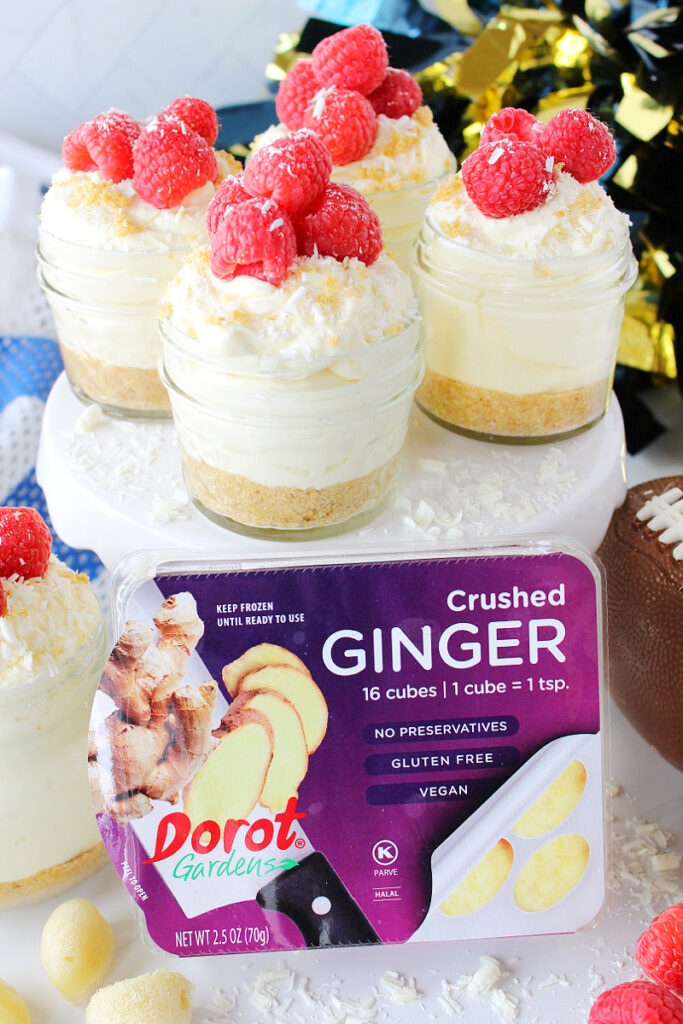 How about White Chocolate Ginger Cheesecake Jars to round out the game day snacks? These are easy peasy to make and are perfect to snack on while laughing at the commercials errrr….I mean watch the game. 😉
I have the Ultimate Kitchen Hack for you- buy Dorot Gardens Crushed Ginger in the frozen food aisle at your local grocer.
Their pre-portioned fresh frozen herbs and garlic are way more convenient than fresh. I am all for no chopping, no peeling, no mess!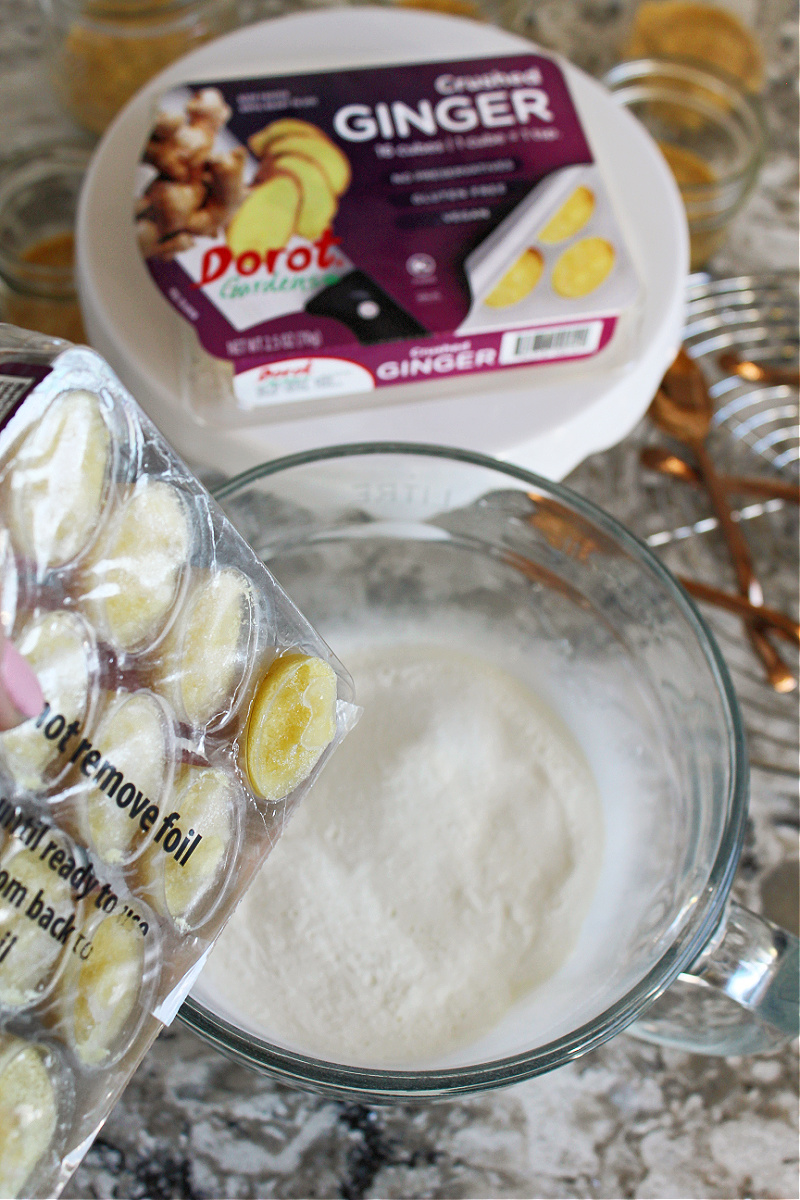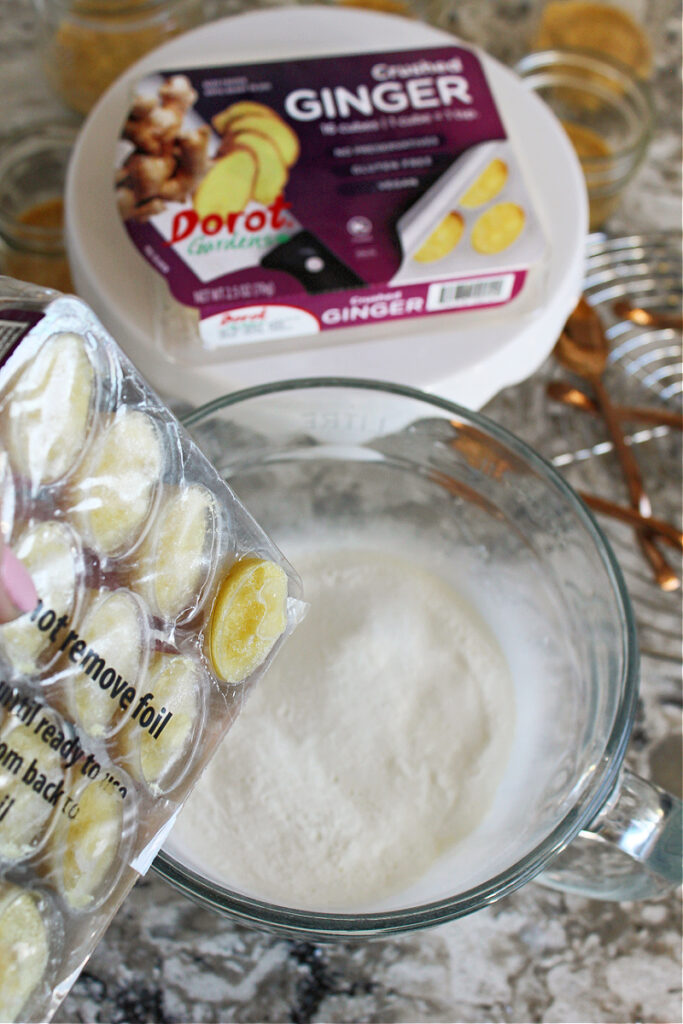 Pop two frozen Dorot Gardens Crushed Ginger cubes out of the packaging. Microwave 15 seconds on a plate or until thawed. Then add the two cubes to the no-bake cheesecake batter.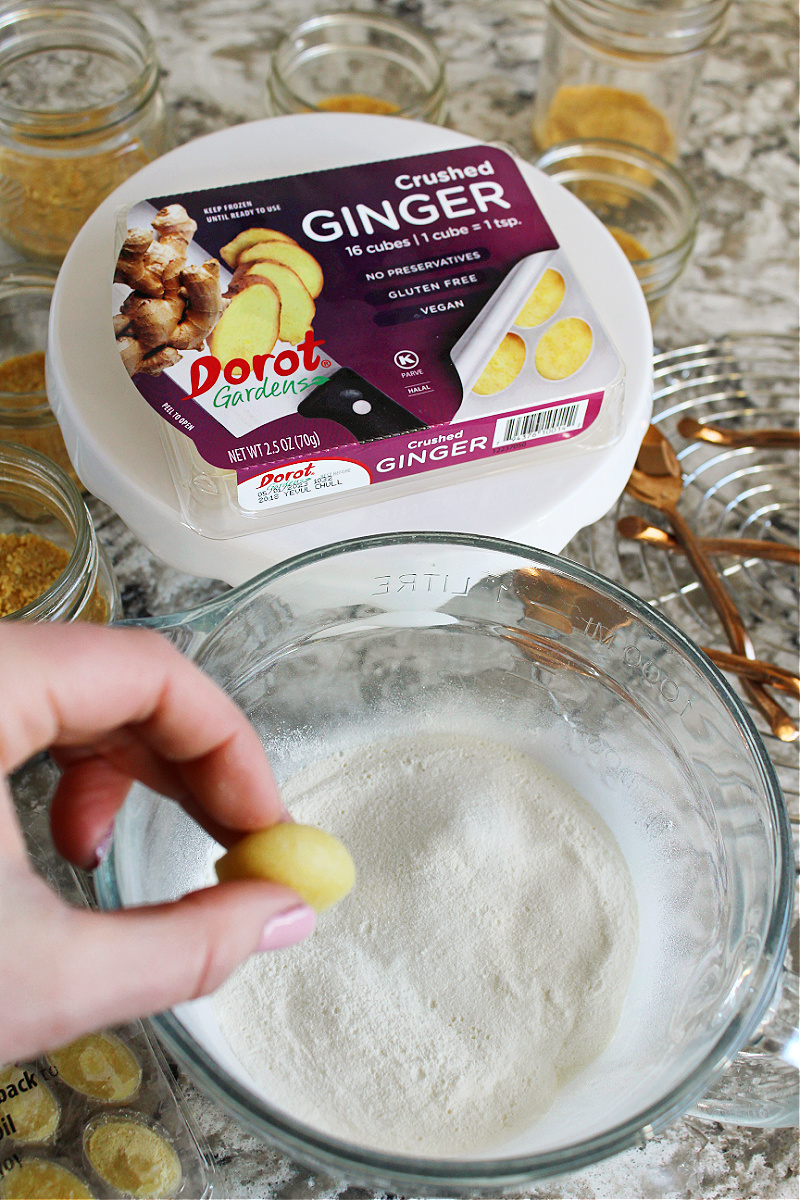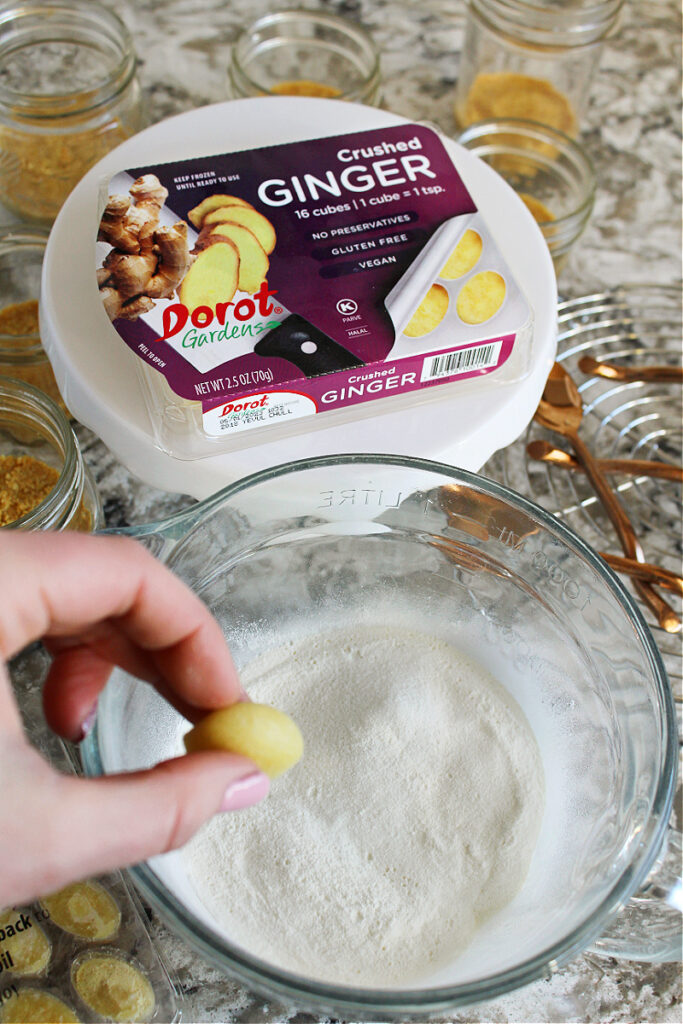 Purchase a box of no-bake cheesecake that includes the crust and filling ingredients. Make the graham cracker crust as directed and gently press into 4 oz mason jars or 2 oz shot glasses.
You want to just press lightly or until it looks like a crust and not just crumbles if you continue to press hard it will be harder to eat because the crust is so hard.
Spoon the ginger cheesecake batter on top of the graham cracker crust until it fills the jar. If you are feeling fancy, add a few raspberries on top and sprinkle with white chocolate shavings. Use a vegetable peeler or grater on a white chocolate bar!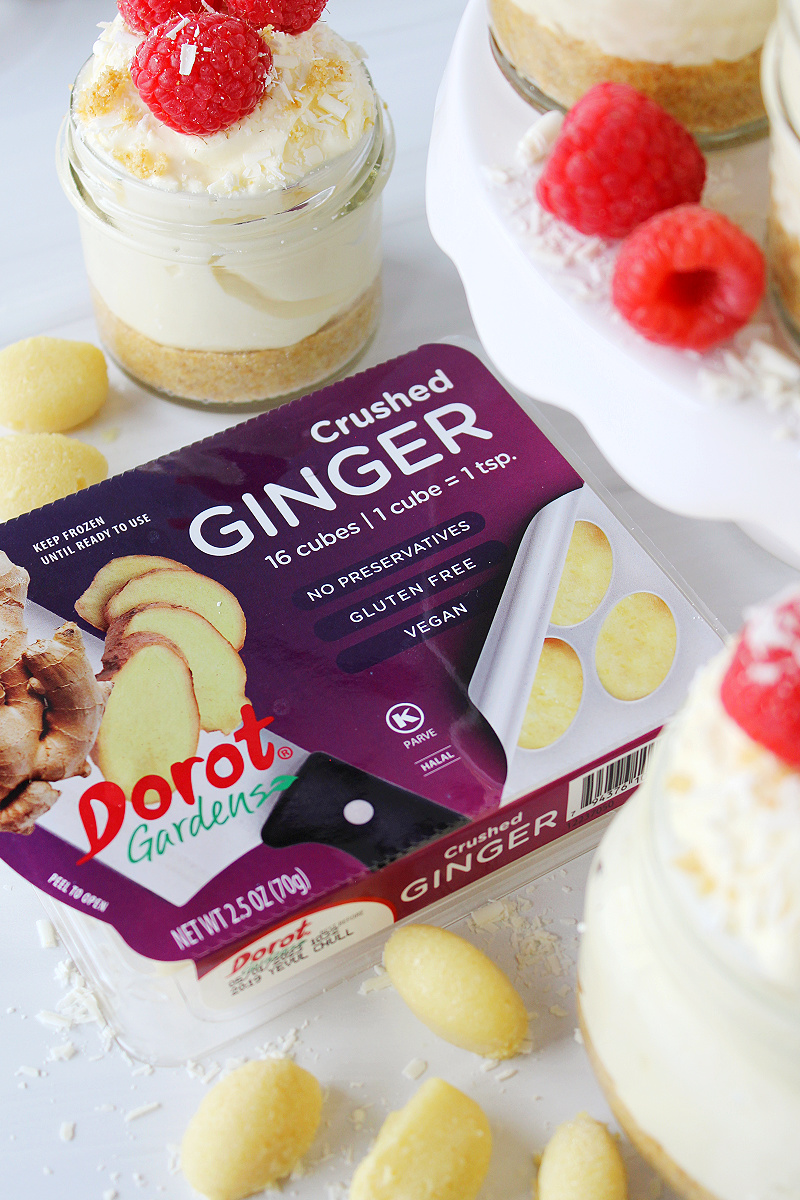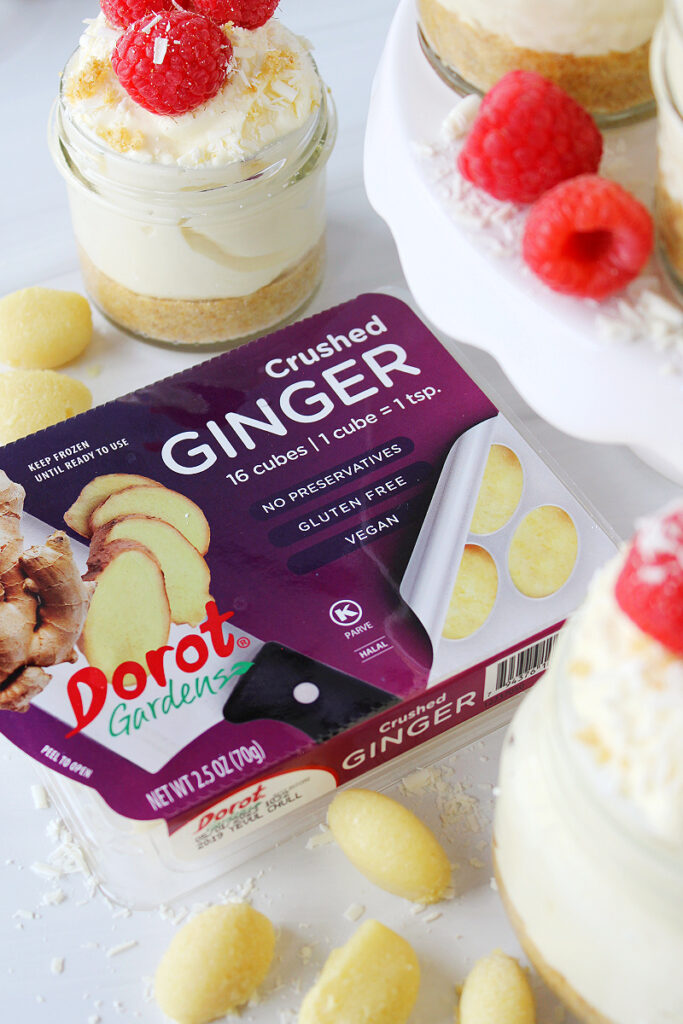 You can make these decadent jars ahead of time and store covered. Set out on a pretty tray with spoons for your guests to enjoy alongside the Slim Jim Savage Spicy sticks, BIGS Little Caesar's ExtraMostBestest Pepperoni Pizza Sunflower Seeds, and a few drinks (water, soda, apple cider, and punch).
Bring on Game Day Snacks! These are all MVPS!