Every time I think about shortcake I think of my sister-in-law, Jacque.
Shortcake is one of her favorite desserts and you can bet I shared this delicious dairy free Patriotic Shortcake with her!
Plus, she is lactose-intolerant so the coconut whipped cream is PERFECT for her!
Step aside Cool-Whip, you've been replaced with a whole food option.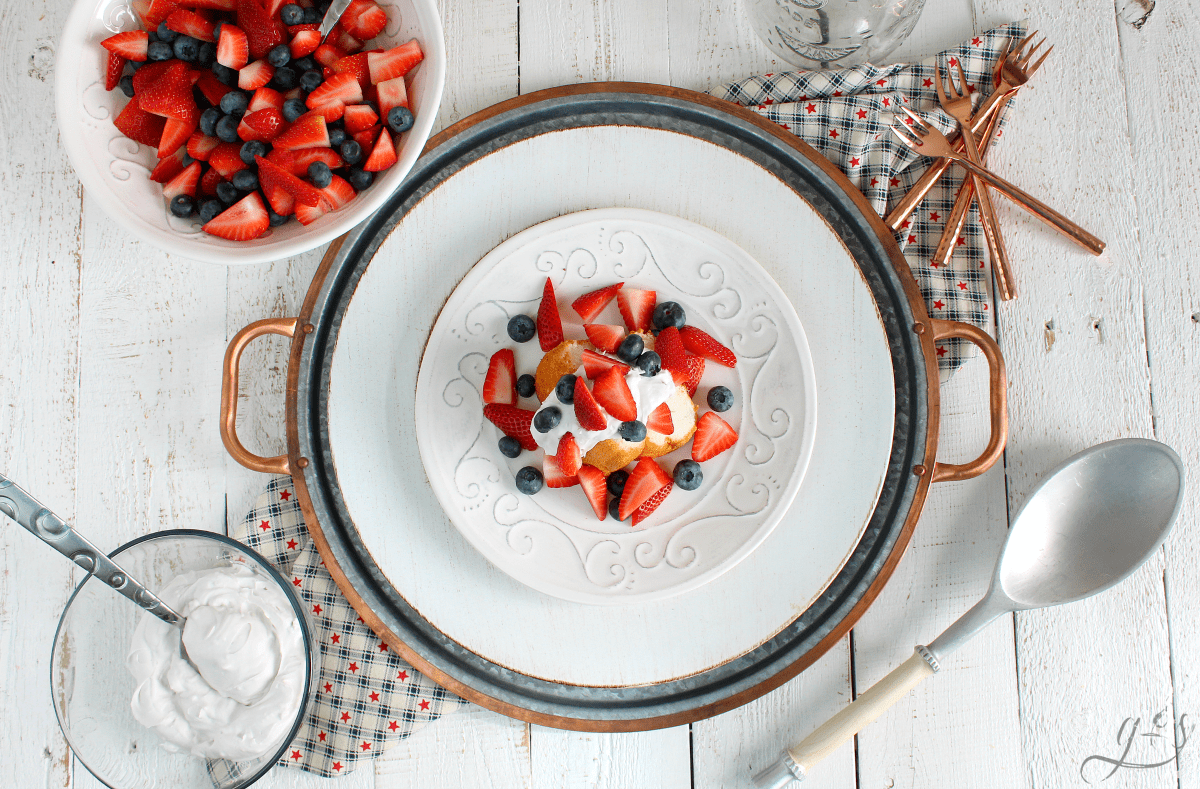 If you have not tried coconut milk whipped cream before, no biggie.
It's basically like making regular whipped cream with heavy cream, but you use chilled canned coconut cream or canned full-fat coconut milk.
I prefer canned coconut cream because I think you get more bang for your buck because it seems there is a better cream to water ratio. When you chill the canned coconut cream or canned coconut milk the thick coconut cream rises to the top and solidifies while the coconut water separates and stays on the bottom.
Be sure to save the coconut water for later too! It's delightful in smoothies or a super refreshing drink all of on it's own.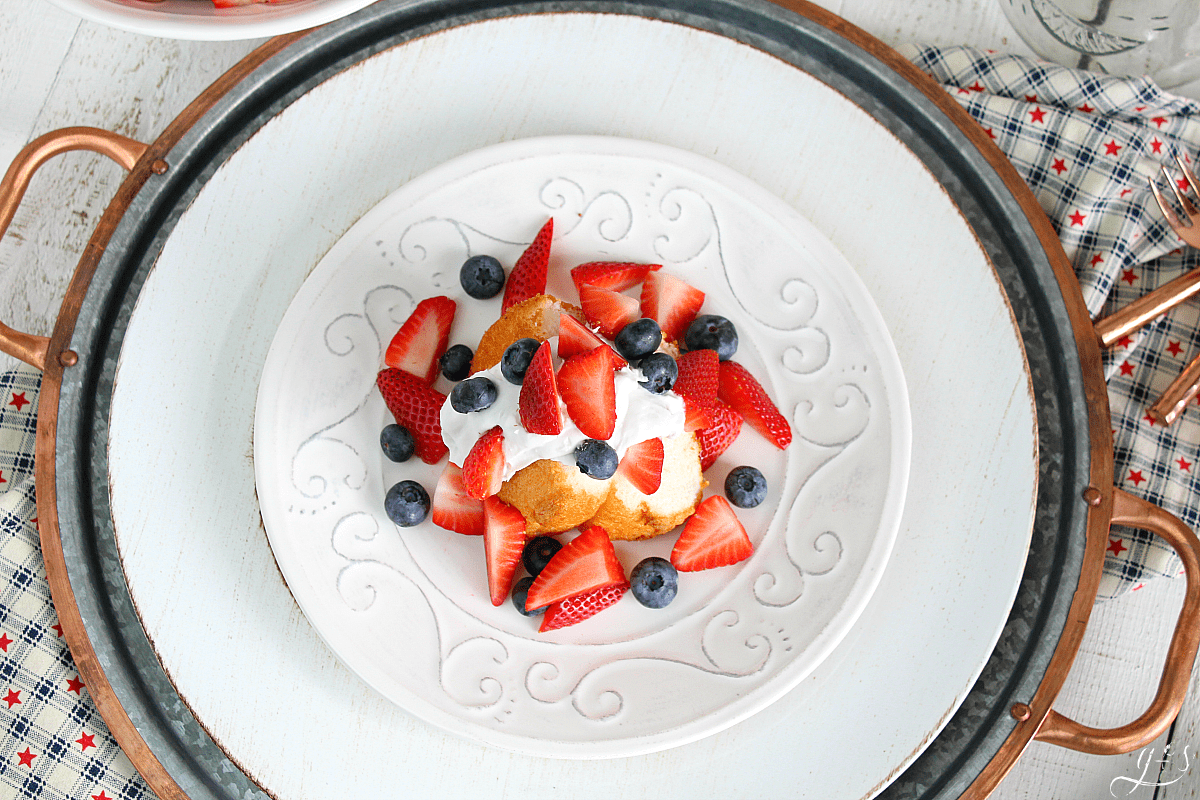 By the way, don't you just love themed desserts? I especially love colorful and beautiful themed food like this Dairy Free Patriotic Shortcake.
Those colors though. Am I right?
…And it has to be said, GO America! Red, white, and blue for life. 🙂
Yay for dairy free 4th of July desserts!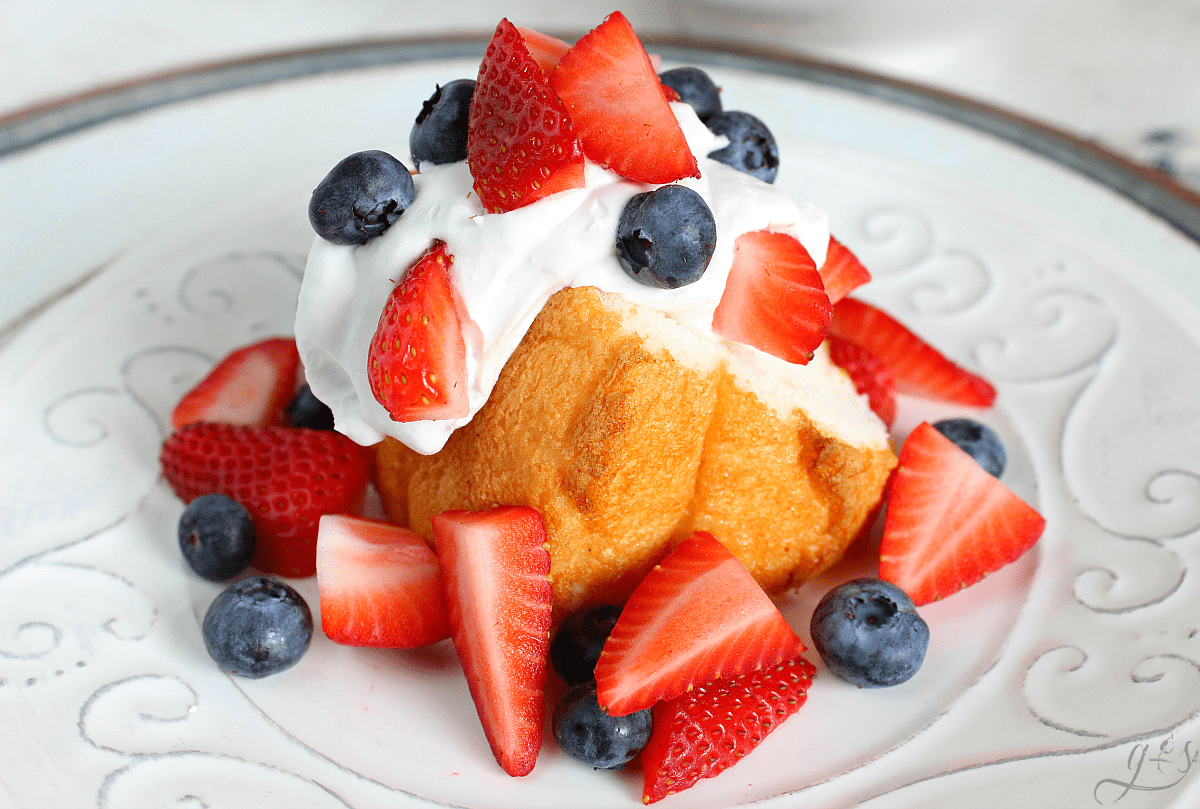 And if you are looking for a few other patriotic recipes and resources for your next Memorial Day, Flag Day, July 4th, or Labor Day BBQ check out these links. I mean doesn't everyone have a Flag Day BBQ? 😉

The BEST Patriotic Holidays Board out there! Follow it for new ideas and recipes! 🙂
This simple dessert recipe will be all the rage in your house if you:

a. like cake

b. love berries

c. can't get enough of whipped cream aka coconut whipped cream
Basically, there is no one that won't like this recipe! It's sweet from the soft cake, tart from the fresh berries, and cool and creamy from the whipped cream.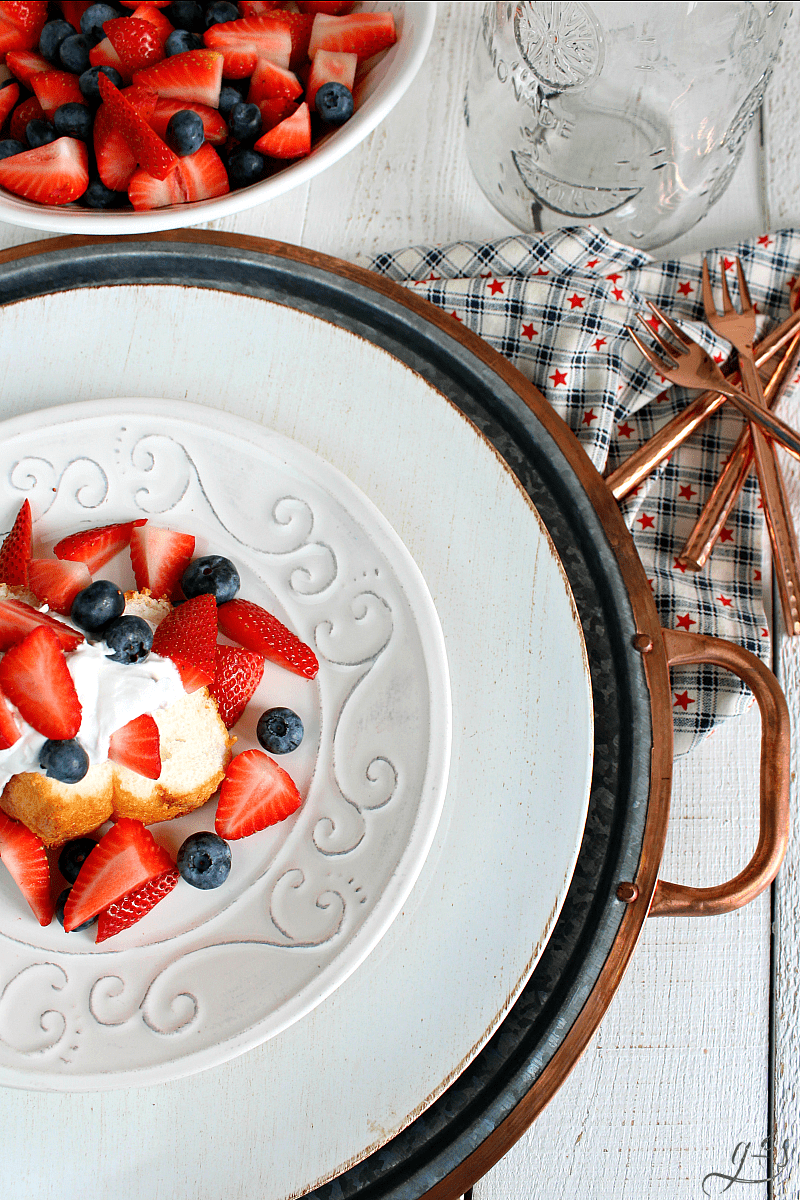 Now that I have you craving shortcake let's get you the recipe featured at Living Well Spending Less.