This simple Homemade Ranch Seasoning Mix can completely replace the ranch seasoning mix packets you buy at the store.
They are insanely expensive. Am I right?! Not to mention the weird unknown ingredients so this version is a fantastic alternative!
I usually double the recipe and keep a jar of it in my pantry.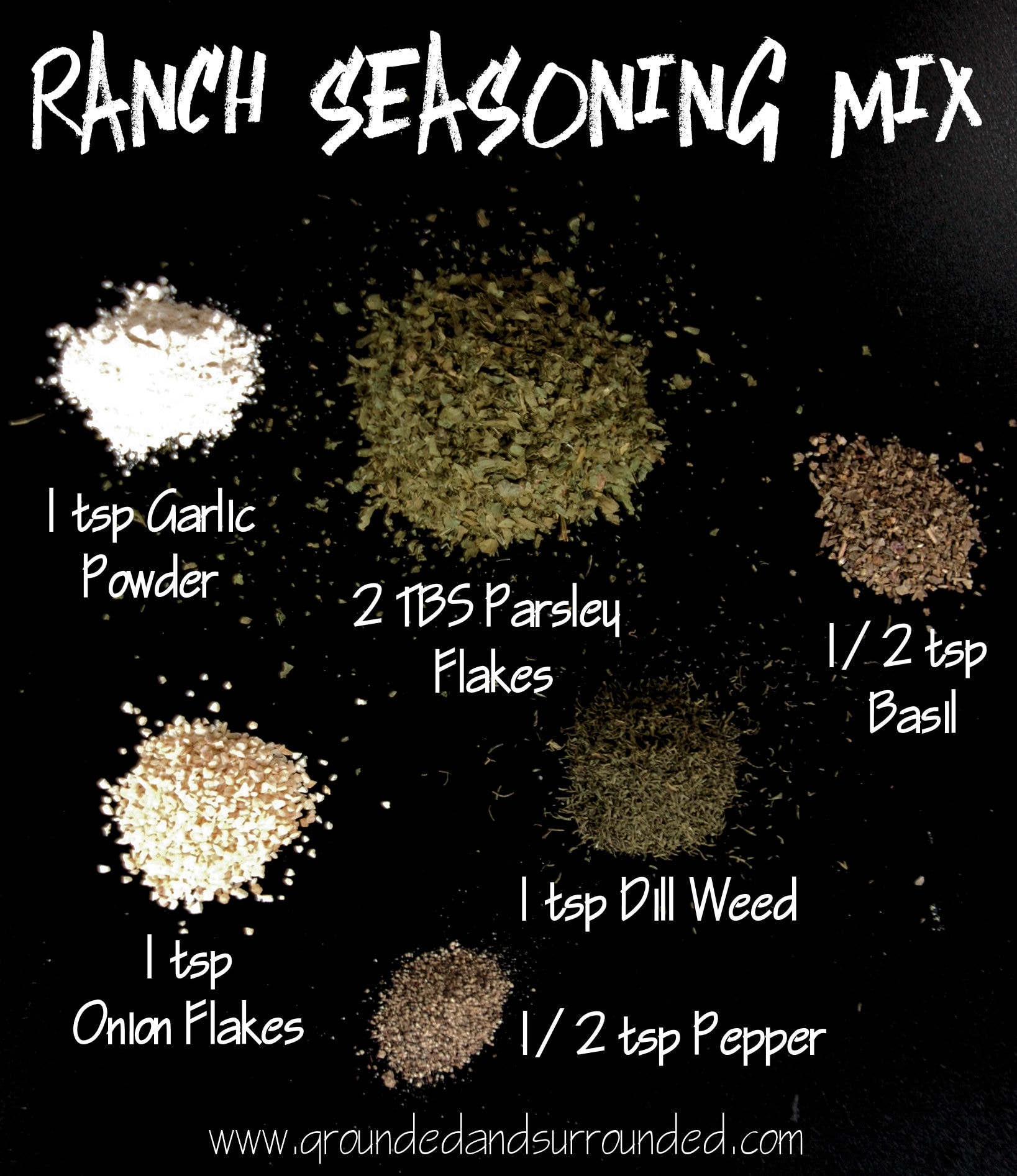 I tend to use a lot of seasoning mixes in my crock pot recipes like The One and Only Crock Pot Chicken and Crock Pot Salsa Verde Shredded Beef .
There is nothing worse than a bland protein so this spice mix really adds some dimension and flavor!
I also like to mix a couple teaspoons into a little plain Greek yogurt and dip veggies in it for an afternoon snack.
Most of us are super busy and tend to not want to take the time to make a lot of our foods and condiments from scratch, but I believe this Homemade Ranch Seasoning is worth it.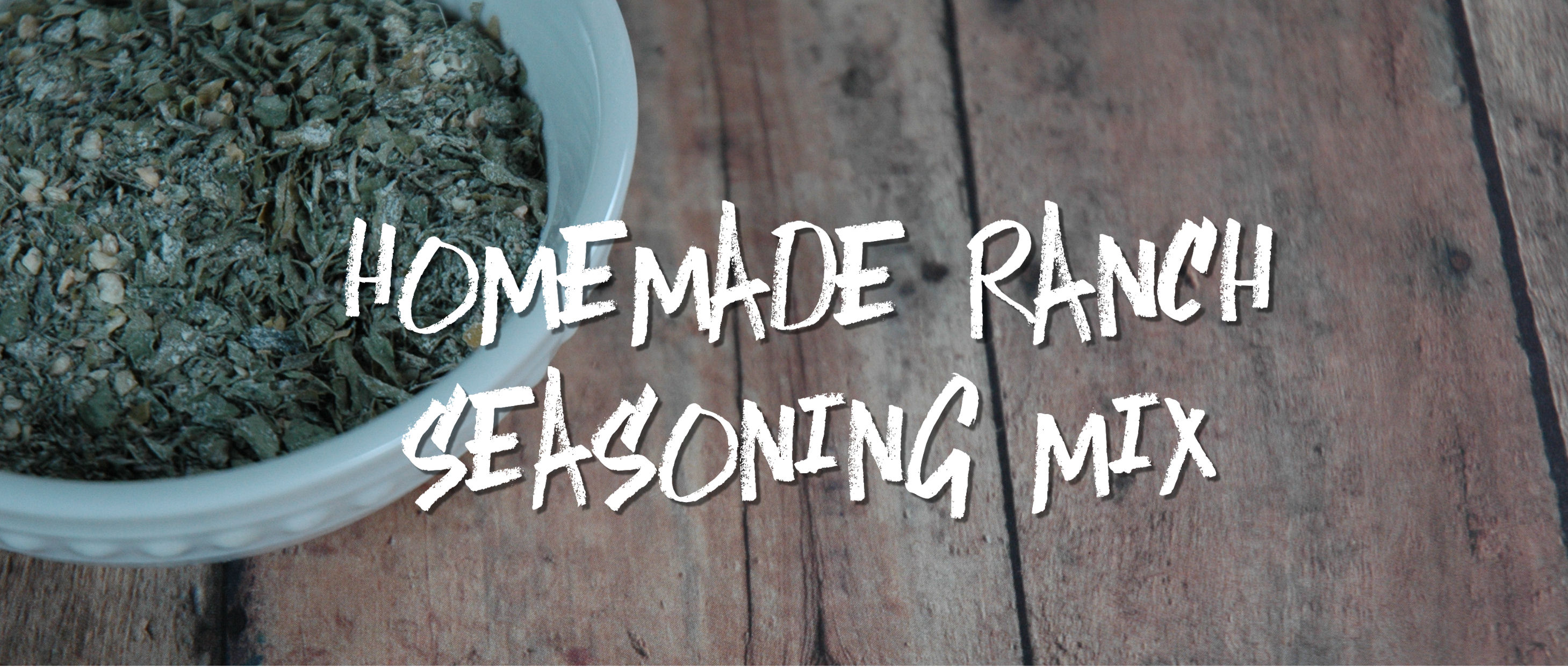 This seasoning mix only takes minutes to prepare and is also salt free. My father in law has recently started eating a very low sodium diet so this recipe is perfect for him. He can season his chicken breasts, vegetables, and fish with it!
Low Sodium Ranch Seasoning Ingredients:
dried parsley flakes
garlic powder
dill weed
onion powder or flakes
dried basil
ground black pepper
I love this article by Food Babe that highlights the harmful ingredients hiding in our spice cabinets and four ways to buy them safely.
We are so fortunate to have a great health food coop where we can buy spices from bulk bins and they always seem so fresh!
Wal-Mart and local grocery stores have all the ingredients you need for this spice mix if you don't have access to bulk spices.
Try this Homemade Ranch Seasoning Mix this week in one of your own recipes or try out some of ours!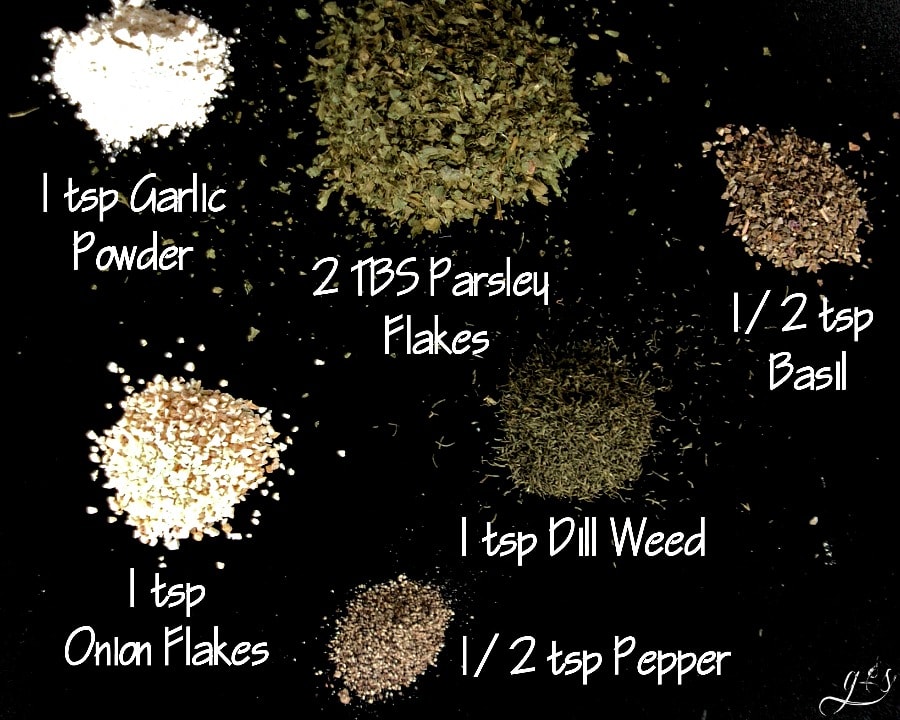 Click HERE to see more Homemade Seasoning Mixes and Sauces.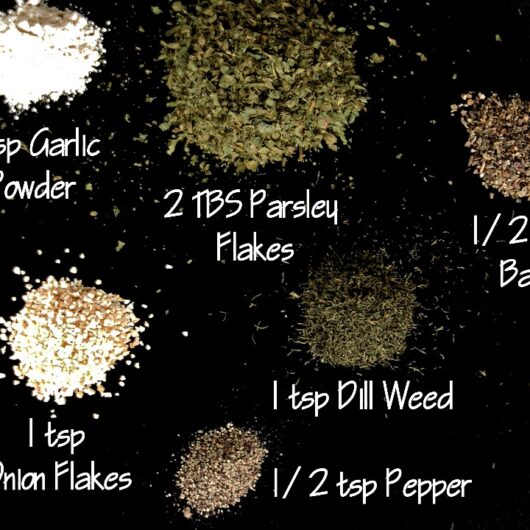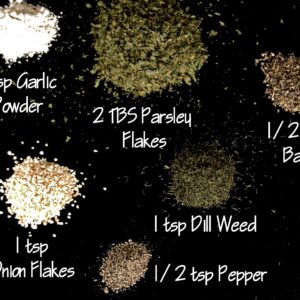 Print Recipe
Homemade Ranch Seasoning Mix
This simple Ranch Seasoning Mix recipe can completely replace the ranch seasoning mix packets you buy at the store. This recipe can be used on chicken, potatoes, pork chops or mixed into plain Greek yogurt as a vegetable dip. There is no salt in this recipe which makes it a low sodium recipe for those on a low sodium diet. No salt diets can still taste good with other seasonings like this one.
Ingredients
2

Tbsp

dried parsley flakes

1

tsp

dried dill weed

1

tsp

garlic powder

1

tsp

dried onion flakes or powder

1/2

tsp

dried basil

1/2

tsp

ground black pepper
Instructions
Pour all ingredients in a jar and tightly seal. Shake that little jar until the mix is well combined and Viola!, your homemade ranch seasoning is finished!