This article includes 10 Healthy FOOD Swaps you can make today, and your family may not even notice!
It's time to clean up your diet without complicating your life.
We know how busy you are, so we are keeping this one short and simple.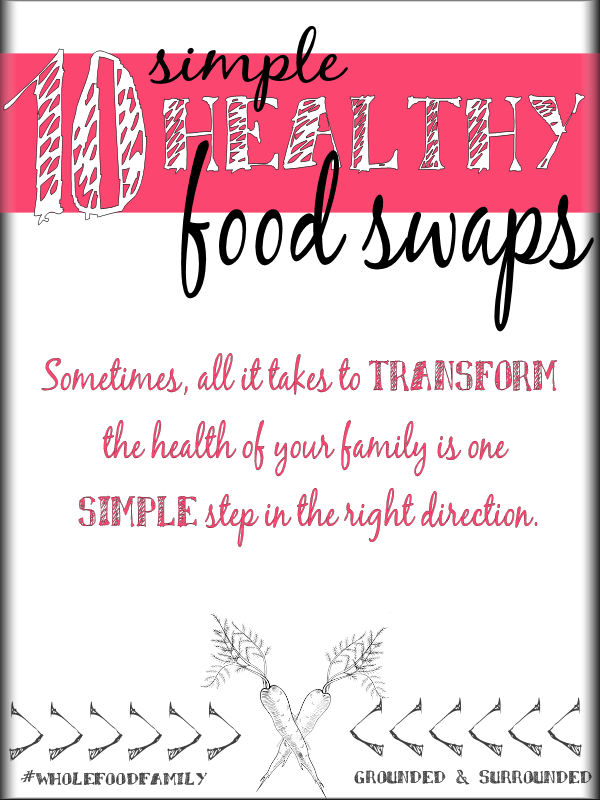 Sometimes change is hard. But not today! This change is going to be easy and you are going to feel great about yourself when you are done.
Here at HappiHomemade, we are interested in all things HEALTHY! Heart, Home, Habits & Hobbies! We realize that healthy looks different on everyone and want to inspire you to take steps towards your own version of healthy.
We have been on our own healthy living journey for a while now. It has had many ups and downs, but through it all we have discovered that we are stronger when we stick together.
Sarah has done a good job getting more organic food into her diet while Sammi has worked to eliminate processed sugars from hers. Sarah is obsessed with coffee, but always trying to find healthier ways to consume it. Sammi is very committed to her exercise routine while Sarah has to be careful because of her fibromyalgia.
We are so very different, but we spur one another on towards a healthier life. That is why we started Grounded & Surrounded in the first place!
We wanted to share our passion for health and our unique versions of healthy with you.
One of the best things about being health bloggers is the challenge to practice what we preach. Since we launched the #WholeFoodFamily Series a few weeks ago, we have been working hard on packing more whole foods into our family meals.
We regularly share photos and thoughts about our meals through our HappiHomemade Instagram account, so be sure to follow us if you aren't already.
Here are a few of our #WholeFoodFamily photos from last week: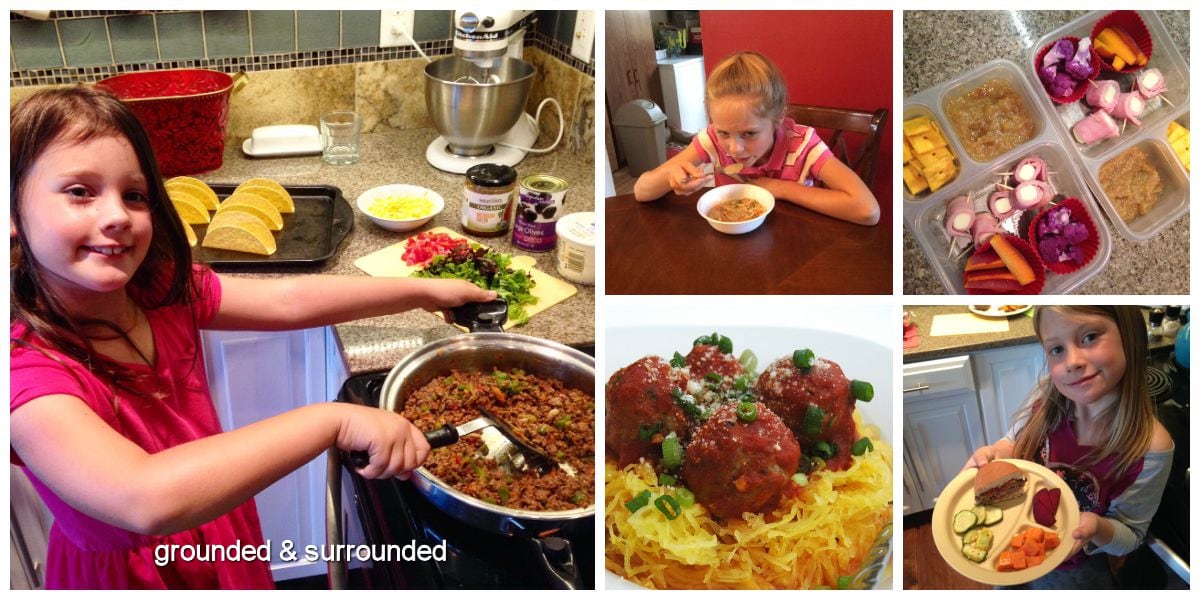 Sarah's Week in Review:
"I feel like I have been doing really well with lunch and dinner, but we definitely DID NOT have the healthiest snacks this week! We hit up McDonald's one day after school for some chicken nuggets and had homemade Orange Julius another day. So this week, I am working on making better snack choices!"
Sammi's Week in Review:
"We have eaten out more than usual this past week. We did fast food after a late afternoon play date, a food truck at our local farmer's market before soccer games, and Mexican food after church. But all in all, the lunches and snacks I packed this week seemed balanced and I have certainly been more conscious of packing more veggies and fruits. I will let you in on a little triumph, my daughter asked me to make her ham, cheese, and lettuce roll ups for lunch tomorrow! It feels so good to send her something other than PB&J in her school lunch. !:)"
One concept that has helped us is learning how to SWAP-UP our food.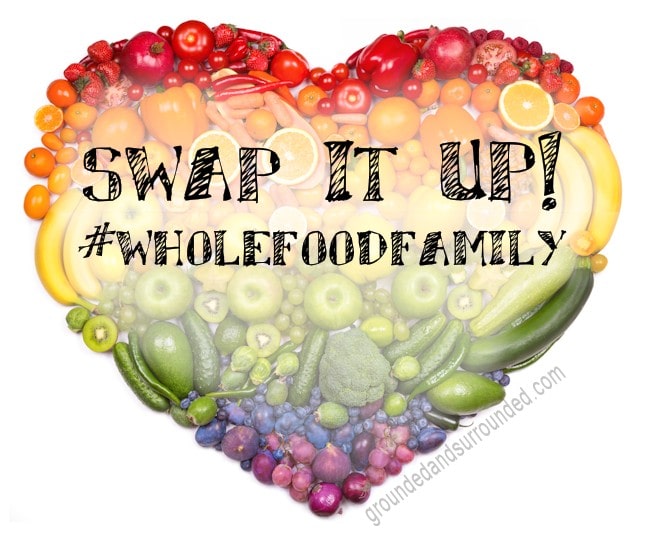 What this means is simply making a BETTER choice each and every time we purchase or prepare foods.
Notice, we didn't say….making the BEST choice each and every time? A simple fact of life is that you can't always make the BEST choice.
We like to think of the grocery store as an all-you-can-eat-buffet. There are so many temptations, but if you consistently make the BETTER choice, you are winning the battle!
This list of simple food swaps has truly been a lifesaver for us as we seek to prepare healthier foods for our families and hope it benefits you as well. Yes, they may cost you a bit more time or money, but your health is well worth the investment.
So without any further ado, here are our 10 Healthy Food Swaps!
If you desire to have a healthier family, these simple food swaps are the perfect place to start. They don't add any additional prep time to your busy life, but they are definitely the "better" choice.
Sometimes, all it takes to transform the health of our families is one simple step in the right direction. If you have been wanting to make a change, we hope that this list will empower you to take that first step.
Don't forget to pin this post for future reference, and for more #WholeFoodFamily inspiration, be sure to check out these simple, clean eating recipes: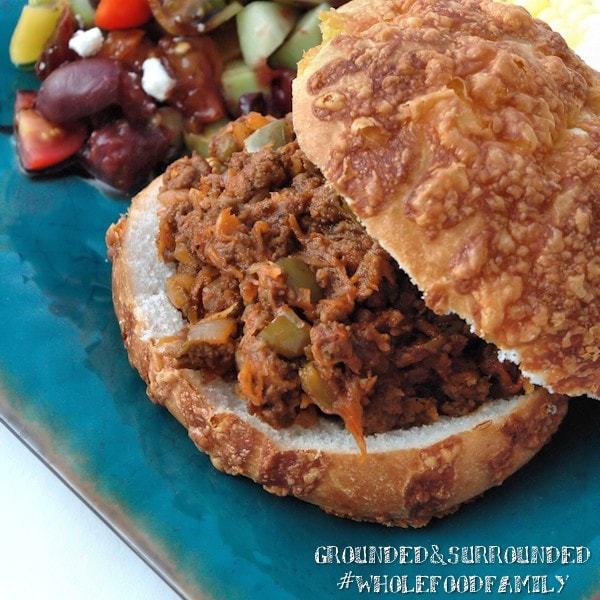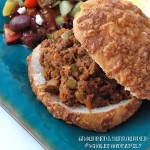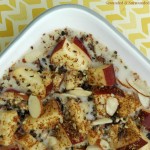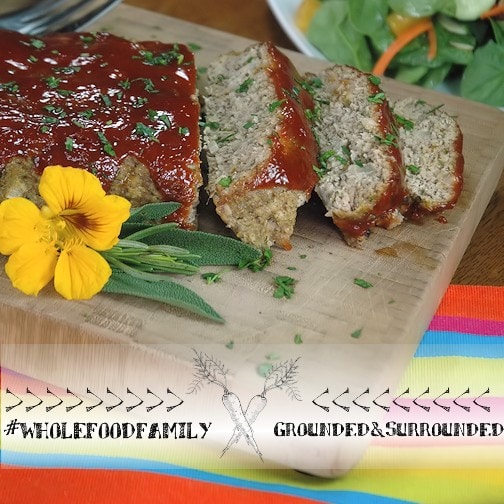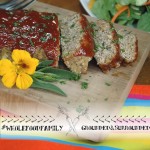 Have you been trying to bump up the whole food count in your family meals and snacks? How has it been going? What have you been struggling with?
We would love to hear from you! Leave us a comment below, and we will be sure to respond as soon as we see it!