Any food in a miniature version is so fun, isn't it?
These Baked Creamsicle Pancake Muffins are no exception!
With the addition of freshly-grated orange zest and freshly-squeezed orange juice you have the most delightful little bites of sunshine to start your day.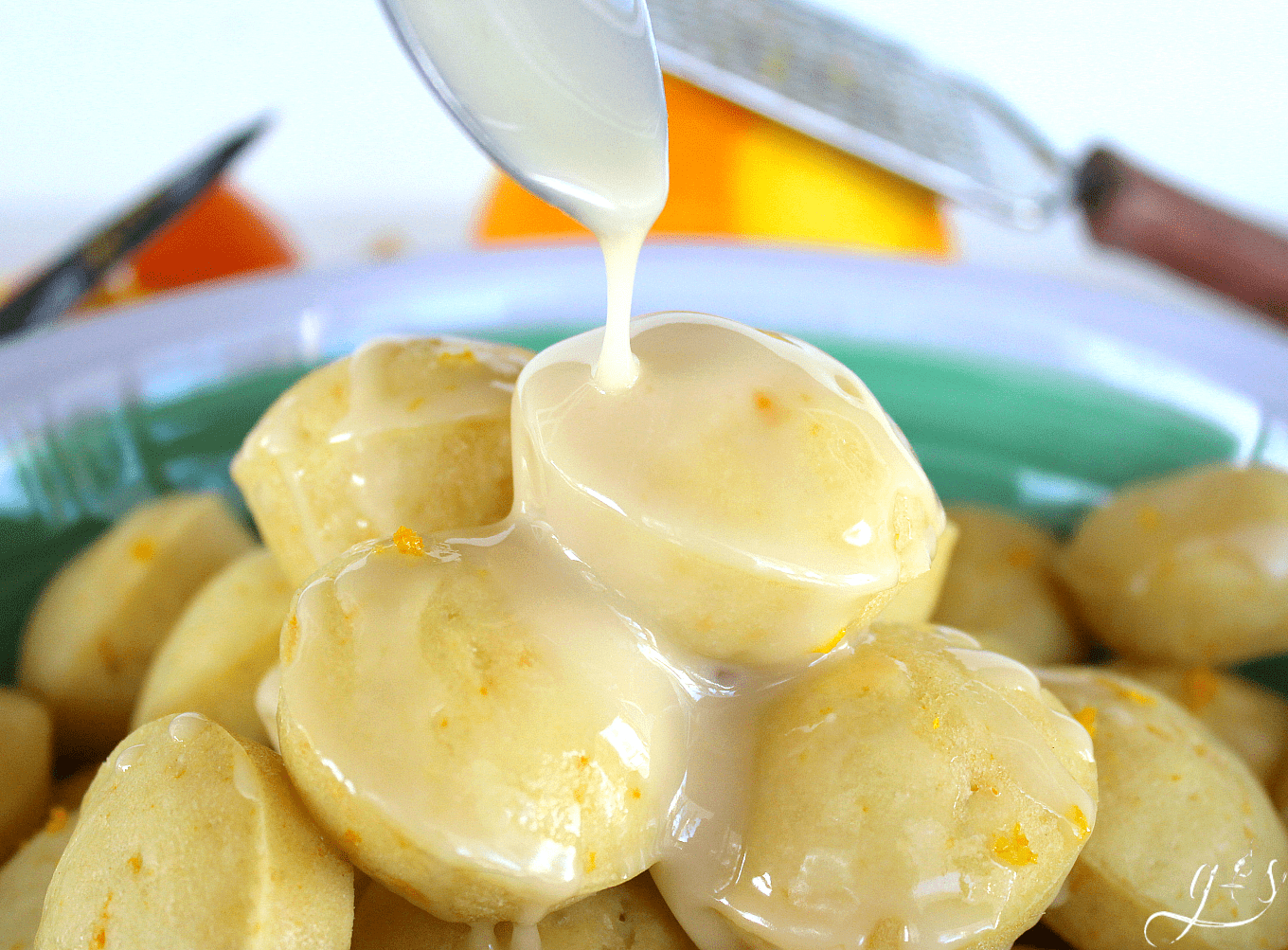 Pancakes are never a bad idea in our home. Never. It is always a "go" when I suggest them for breakfast. However, sometimes I don't feel like taking the time to stand over the stove, or at this time in our lives, the one plugin burner we have, HA!
Building our own home and living in my parents guest cabin has been a great experience and truly wonderful memories are being made….
but I am yearning for the days of cooking on one burner to be over!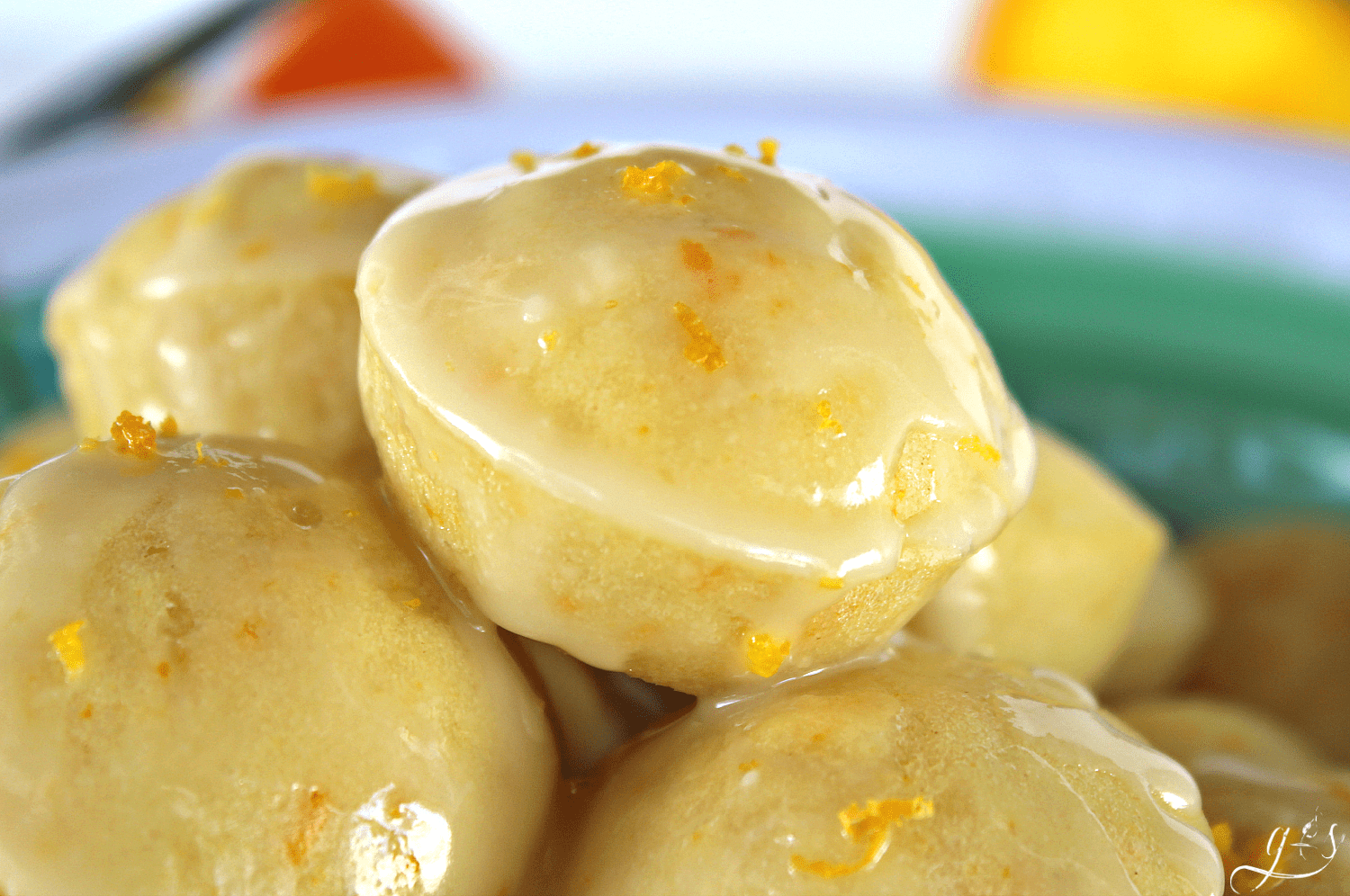 We are anticipating the day that our home is finished and we have a real kitchen to work in again. My mom is so kind and let's me play in her kitchen whenever I want, but it's not the same.
I NEED my own creative space. 😉
Okay, back to these little bites of sunshine!
I have been making a tried-and-true whole wheat pancake bites recipe for a couple years now, but wanted to jazz them up a bit. Thanks to Pinterest and my affinity for scrolling through recipes with abandon I came across a recipe that looked much like an ooey-gooey glazed cinnamon roll, but in fact was a creamsicle inspired pancake.
Light bulb moment!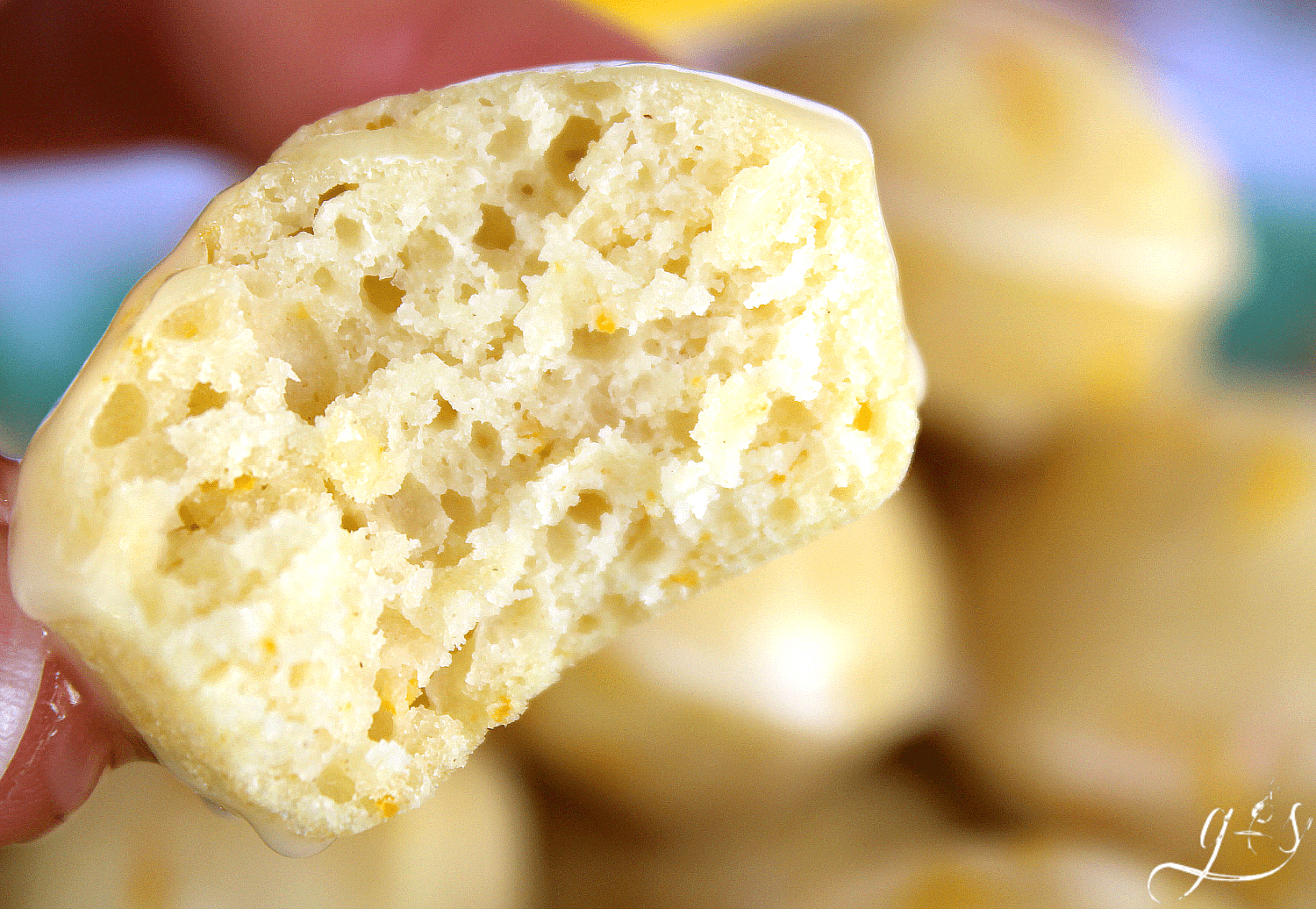 That is how these little babies came to be and I could not be happier with the flavor.
Pure sunshine and unicorns if you ask me.
The freshly-grated orange zest in the pancake batter and then the use of the freshly-squeezed orange juice in the dippable syrup are the bomb.com.
Is that still cool to say? Who knows. I'm an ancient 32 years of age and don't know what is "in" anymore. #momlife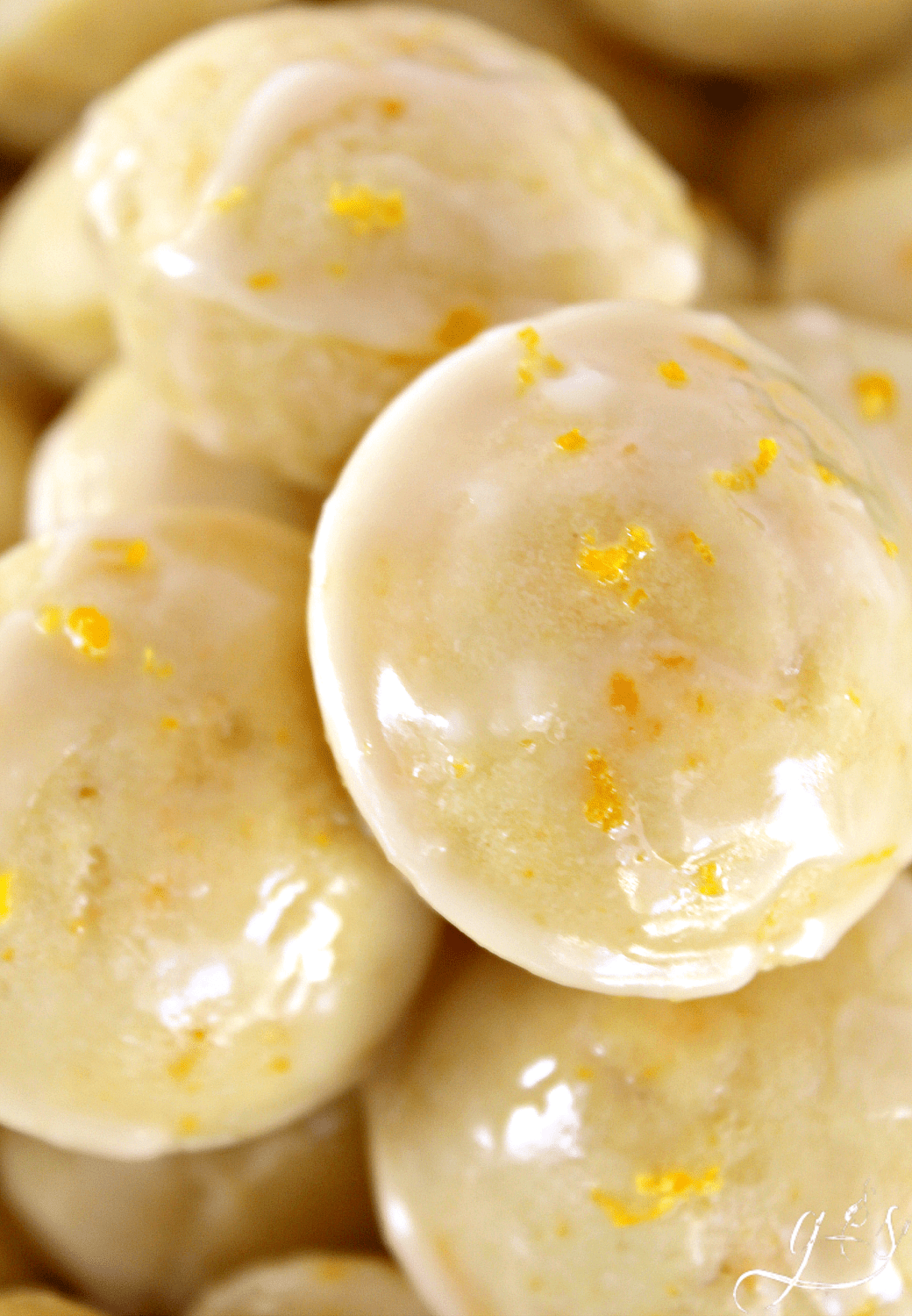 I think these Baked Creamsicle Pancake Muffins are perfect for the tinies in your house because there is no cutting required. Just place one big bowl full of these mini muffins on the table complete with a little bowl of syrup for each hungry mouth and watch their little eyes light up.
But I will warn you, you ALL will want to drink the syrup.
I'm not saying I did…or didn't. Hey, don't judge me. 😉
Baked Creamsicle Pancake Muffins with Homemade Citrus Syrup #breakfast #sammisrecipes
Click To Tweet
Anywho, you get the picture. This recipe is quickly becoming a family favorite! You can view this recipe at Living Well Spending Less where Ruth so kindly shares my recipes with the world. Enjoy this one and please, oh pretty please, let me know what you think down in the comments!
Psssttt, check out this fun graphic about all the health benefits of citrus as well as some tips and tricks too!