Are you wondering how in the world PB&J can be nut-free?
You may be thinking, "What in the world is this trickery?" 😉
Well let me explain this absolutely delicious PB&J Energy Bites recipe.
I promise it will make sense!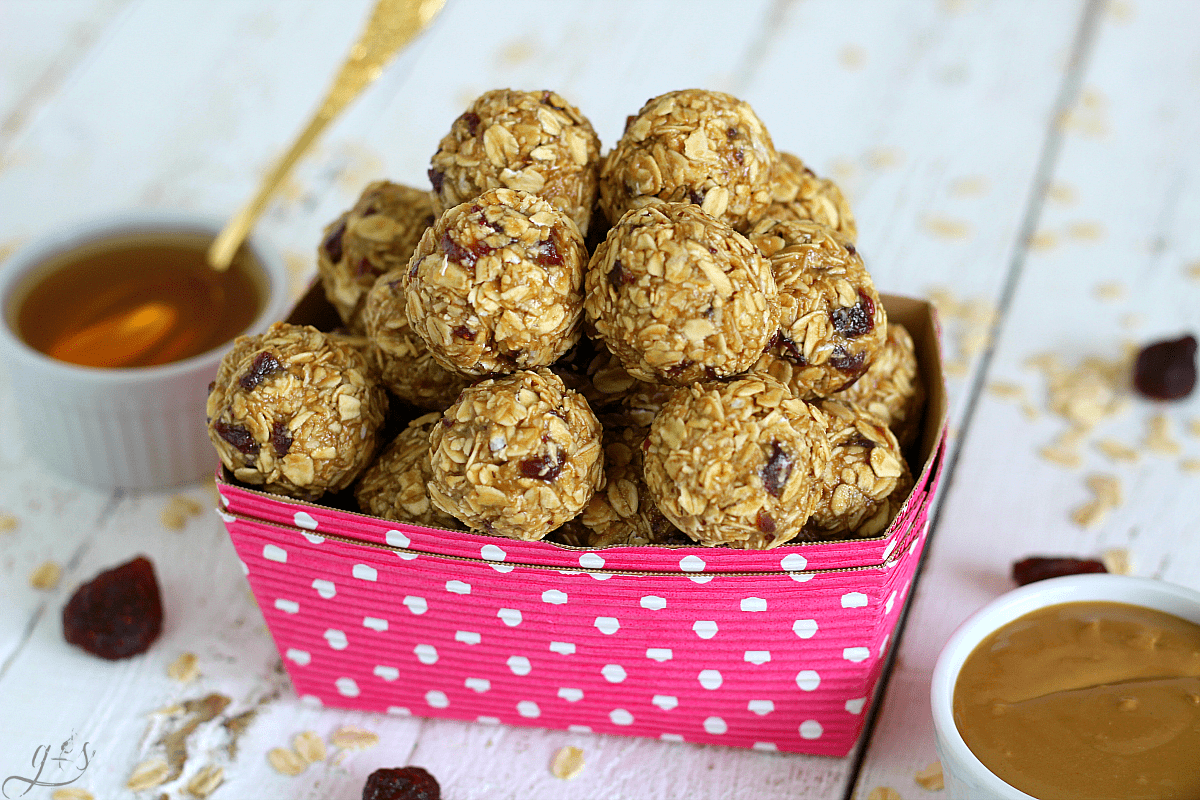 This "PB&J" Energy Bites recipe is inspired by my friend, Natalie.
She lives in Florida and her daughter attends a school that is nut-free. She is always on the lookout for snacks and lunches that are allowed at school.
And we can all agree that kids LOVE themselves some peanut butter and jelly? It's pretty much the go-to for school lunch boxes.
Little fun fact…the only sandwich my kids would eat for years and years was PB&J sandwiches. It was unheard of to ask them to eat a turkey and cheese sandwich. However, they grew out of that and now at 9 and 10 they eat just about anything. Yay!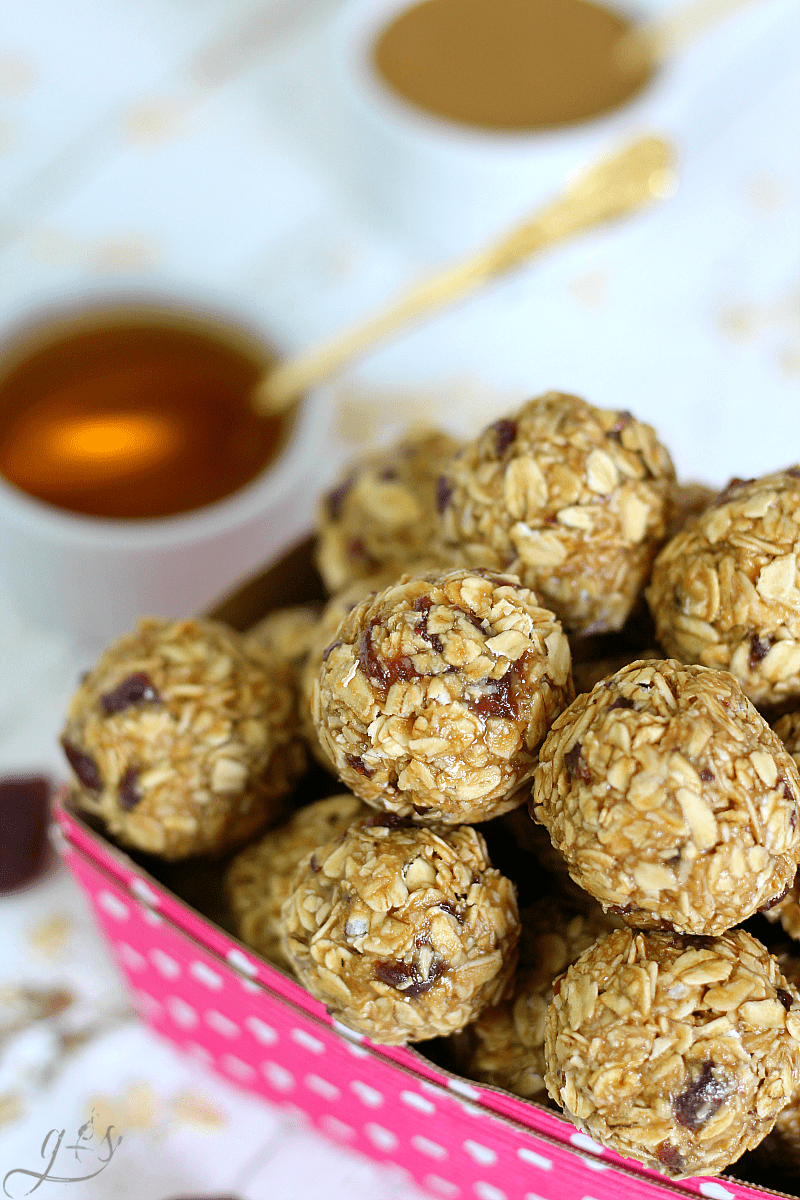 But I don't want them to ever grow out of these little bites!
When telling Natalie about my idea of a peanut butter and jelly energy bite, she quickly suggested a peanut butter alternative called SunButter. I am always game to try new ingredients so it sounded like a great idea to me!
I bought the jar of SunButter to solely use in this recipe because, quite honestly, I didn't expect to like it so much. However, I was pleasantly surprised by it's flavor and texture. It's super creamy and tastes amazing!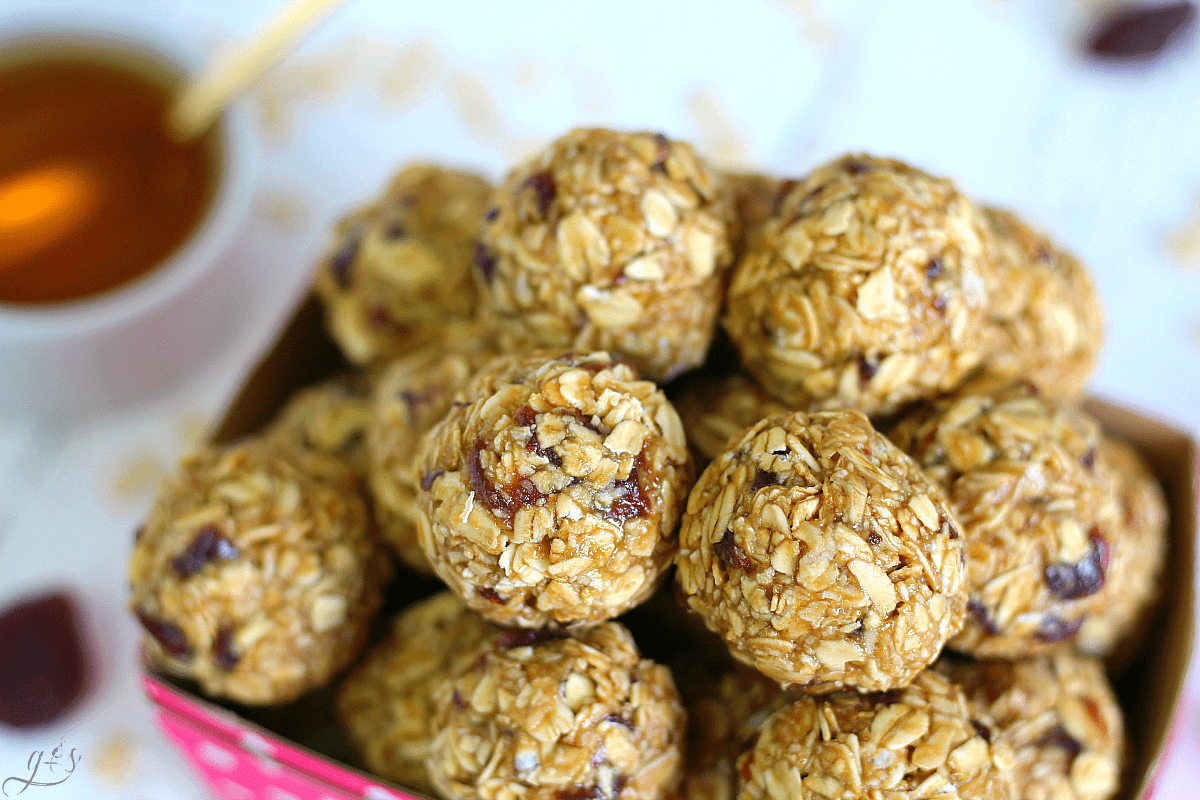 These vegan energy bites tastes just like the sandwich and, dare I say, even better. Honestly, there is just something about the taste of sunflower seeds, isn't there?
Plus, there are only 4 ingredients in this whole recipe. Oatmeal, honey, Sunbutter, and dried strawberries. Talk about easy!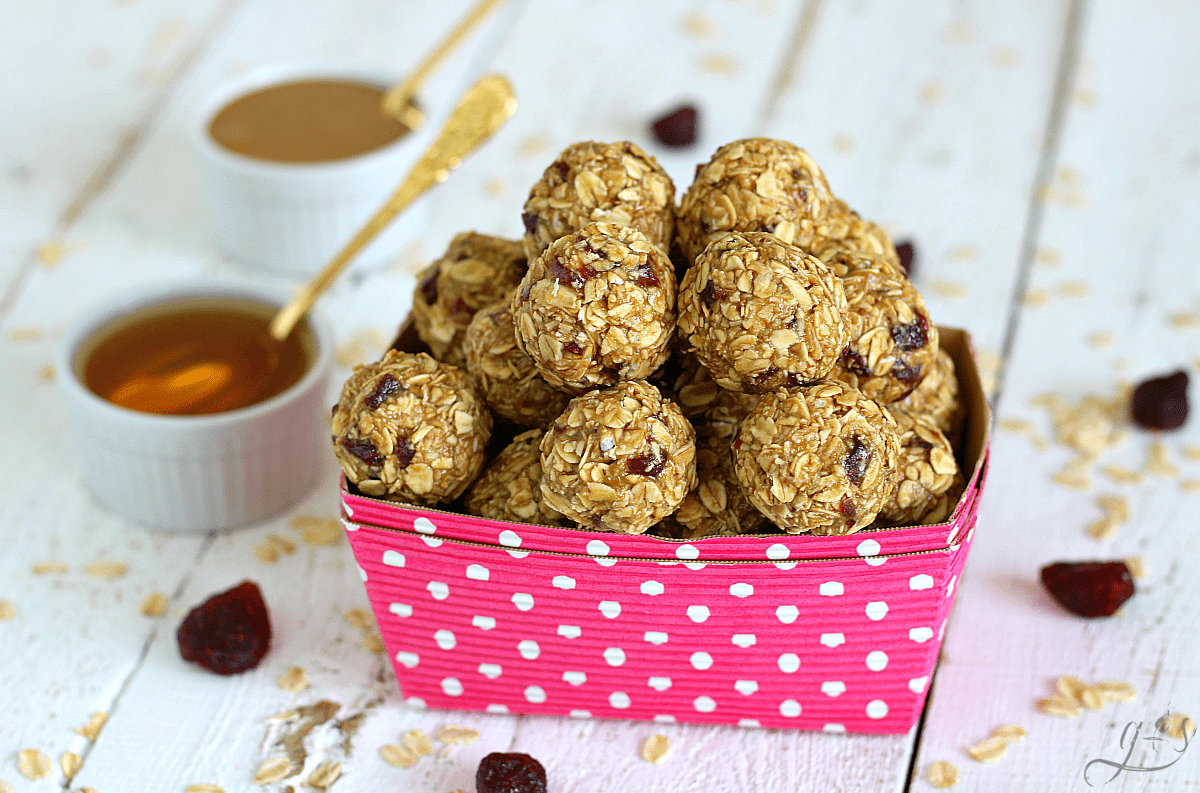 As you probably guessed, the dried strawberries are the "jelly" component in this recipe. The best part about the dried strawberries I used is they contain no additional sugars or preservatives. They basically taste like candy!
To find this recipe that rivals all energy bites, check out Living Well Spending Less.
More energy bites recipes (click to open):